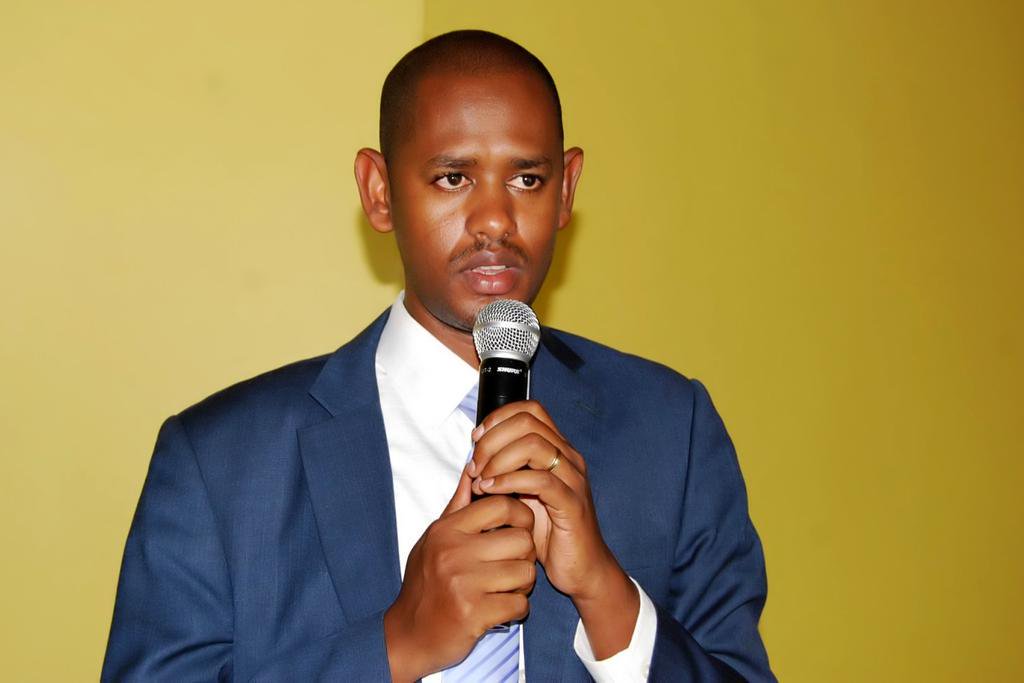 Eugene Mussolini has been elected to represent the people with disability in the parliamentary elections that started on Sunday – Septmber 2, National Electoral Commission has announced.
Mussolini who was competing among 10 candidates won the election with 482 votes equivalent to 75.5%.
668 voters representing the people with disability from across the country had registered to vote the MP representing people with disability, but the turn up was 641 voters or 96%.
Mussolini is currently member of Gasabo district council. He also works at the National Council of People with Disability. He has physical impairment.
Rusiha Gaston, the outgoing MP representing the people with disability was also seeking reelection.
He came in second position with 93 votes representing 14.5%.
Hitayezu Edouard was third with 26 votes representing 4.08%, followed by Karanganwa Jean Bosco with 13 votes equivalent to 2.0%.
According to Prof. Kalisa Mbanda, President of National Electoral Commission, "the elections were peaceful across the country and we are hopeful that other categories of elections will be peaceful, too."
On September 3, the general election will be held across the country to vote for 53 candidates. The general election in diaspora took place on Sunday with President Paul Kagame and First Lady Jeannette Kagame casting their vote in Beijing-China.
Mbanda said, results of the diaspora are not yet known.
On September 4, the election will conclude with voting the special categories of Women and the youth.