President Paul Kagame, on September 19, presided over the swearing-in exercise of 80 members of the 4th Parliament.
On Monday, September, 24, the lawmakers officially started induction course – including lessons on rules and regulation, bills and procedures of the house.
According to officials at the Parliament, in this induction course, MPs are being trained on the use of Information and Communication Technology (ICT) equipment and voting system which will unable them to fulfill their daily tasks.
After entering the Parliament, over seven million voters have different views on what should be expected from the lawmakers.
KT Press spoke to scores of Rwandans who expressed their views and expectations from the parliament which will start its official duty on October 5th.
These views are from a diverse range of topics which citizens think should be focused on. They include topics such as  education, employment, transport, to mention but a few.
"I am much interested in education. Efforts are not coordinated among partners; leaders, parents, students and teachers. I want the MPs to provide for a strong platform between education players," Smaragde Mbonyintege, Bishop of Roman Catholic Church, Kabgayi Diocese said.
The Catholic Church owns an estimate 60% of Rwandan schools.
"There should be a clear framework through which every level contributes to education and in case of failure to deliver, they should be held accountable," he said.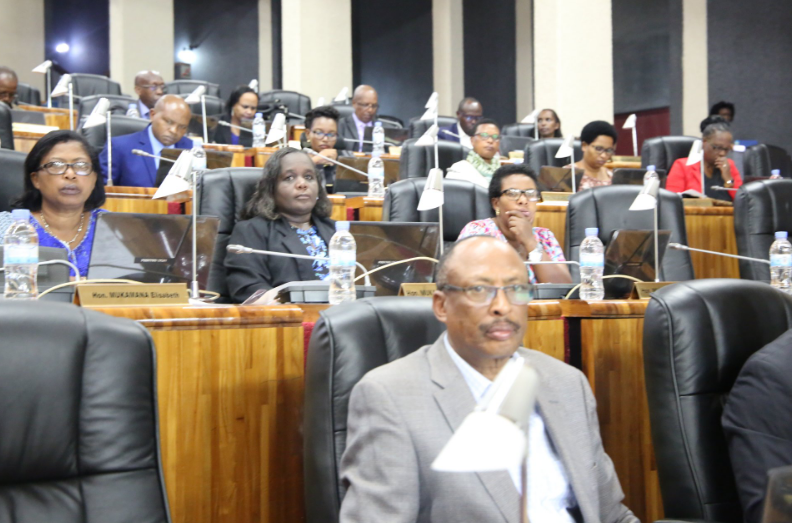 First time voters who are in most case students also have their own views to the incoming parliament.
"I wish new MPs seriously tackled the issue of unemployment, "Joseph Nikuze, a student at Groupe Scolaire Indangaburezi in Ruhango District, Southern Province said.
"They keep telling us to create new jobs, but there is no clear framework regulating how this should be done in an inclusive way."
Some voters suggest that previous parliaments have not done much to control the government's decisions, and the 4th parliament should defy the odds.
Jean Baptiste Hategekimana, President of Rwanda Association of Customer Care Professionals and Lecturer at the Catholic Institute of Kabgayi (ICK) pointed at the issue of companies charging vehicles parking in Kigali, something he finds "unfair and illegal."
"We raised this concern to the outgoing parliament, in vain," Hategekimana said.
"When you leave your car at either a public or private parking, the company charges you, yet they do not take good care of it."
In this same context of vehicles, Hategekimana also mentioned the case of city transport where a tender was given to three operators since 2013.
His point is that, government could be organizing the city transport while ignoring the right of every car owner to operate public transport.
"MPs should tackle this issue otherwise it seems like concentrating the wealth in the hands of some few individuals while starving others," he said.
Kigali city dwellers have been complaining about long queues on bus stations. However, transport regulator support the idea to bring order in the city, coupled with smart transport which has become cashless.
For Pax Press, a local NGO that facilitates community debate between citizens, the upcoming parliament "should eliminate inconsistencies in laws."
"In several debates we carry, citizens still complain about misplacement in social classification Ubudehe," Albert Baudouin Twizeyimana, Pax Press National Coordinator told KT Press.
"Our citizens want MPs to go back to them and hear about their concerns and advocate for their cause," he said.
Twizeyimana also said that citizen need food security. "They (parliament) should consider voting for laws regulating food markets," he said, "Let them also push for an increase on agriculture input subsidies."