Rwanda's Prime Minister, Dr. Edourd Ngirente started a 2-day field visit to Southern Province which currently lags behind in implementing Imihigo.
On August 9, 2018, President Kagame presided over the performance contract exercise commonly known as 'Imihigo' where mayors of the 30 districts presented a report on what they achieved in the previous year and pledged what they will achieve in the coming year.
Southern Province was the horrible performer – with all its seven districts coming in the last 12 during the 2017/2018 Imihigo.
More worryingly, the last 3 districts with poor performance; Nyanza (30) Ruhango (29) and Nyamagabe (28) came from the same Province.
In his speech, President Kagame said there was a serious issue if all districts that performed poorly came from one side of the country – blaming lack of collaboration among leaders, unnecessary wrangles as key factors behind this poor performance.
"You must learn to separate your personal conflicts from that of the office you are appointed to and focus your attention on resolving issues that affect your communities. Using your position to solve personal issues and for personal gain is wrong," the President warned.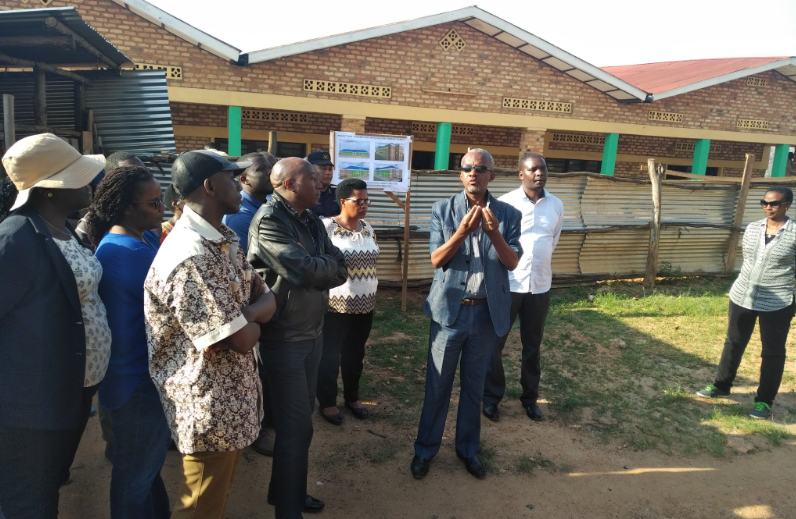 The Prime Minister who travelled to Nyamagabe district on his first day of the visit, is purposely trying to turn around things and discuss with leaders on how they can improve in implementation of government policies.
In Nyamagabe district, the Prime Minister who was accompanied by top government officials including Ministers, visited Mwogo TVET School. He later travelled to Bwama Primary school to sensitise school management and teachers on quality of education.
Shortly before he went to this school, the Premier joined Kamegeri farmers in Nyamagabe district to launch the agriculture season 2019A – where they planted maize on 40 hectares in Mwogo marshland.
Later in the evening, Prime Minister Ngirente toured a building that will host Nyamagabe Modern Market.
He discussed with managers of the Investment Group owning the building and the market on how they can complete construction that was stopped three years ago, due to budget constraints.
Prime Minister Ngirente will proceed his visit to Huye district – which performed poorly during the last Imihigo – coming in the 19th position.
Government plans to spend Rwf509 billion ($587.919 million) on the implementation of projects to reduce poverty during the next financial year.