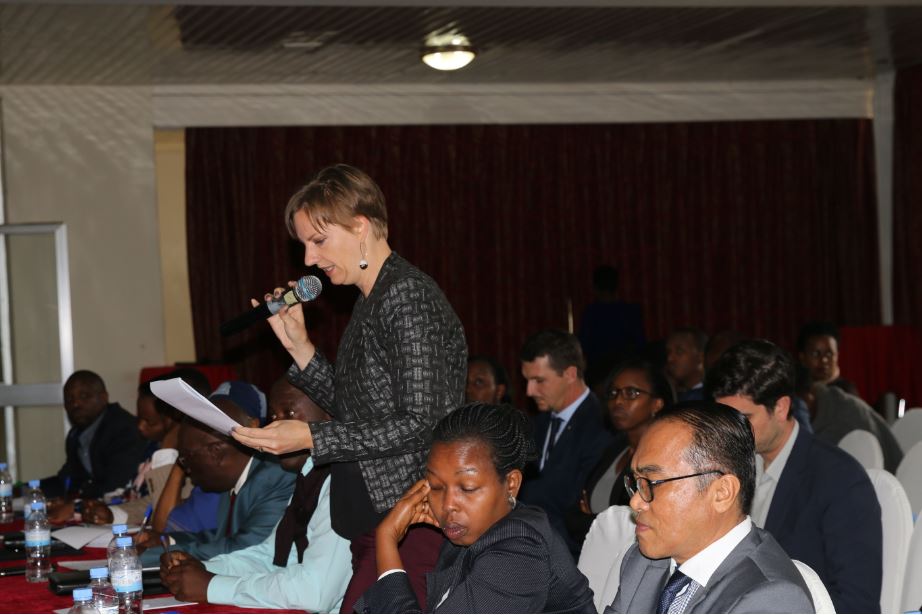 Participants at the meeting between Mineduc and partnersThe Ministry of education (Mineduc) and partners are in talks intended to improve accessibility of professional internship for university students.
The talks brought together university vice chancellors from Rwandan universities, polytechnic schools across the country and the Rwanda Private Sector Federation(PSF).
The discussion held on Thursday December 5th looked into challenges the students encounter during internships including; failure to get intended content from internship and being mishandled.
"We need to be practical as we address education challenges because we are preparing students for the labor market," said Minister of Education Eugene Mutimura.
"We had cases where internship students are used as support staff. This is unfair," Mutimura said.
Universities were tasked to register students and request factories and industries for the internship earlier, giving the institutions enough time to prepare.
Stephen Ruzibiza, Chief Executive Officer (CEO) of PSF said, "We should teach students to face reality at the job market."
Ruzibiza however said, "High learning institutions should also allow experts from the Private Sector to conduct some practical lessons in schools."