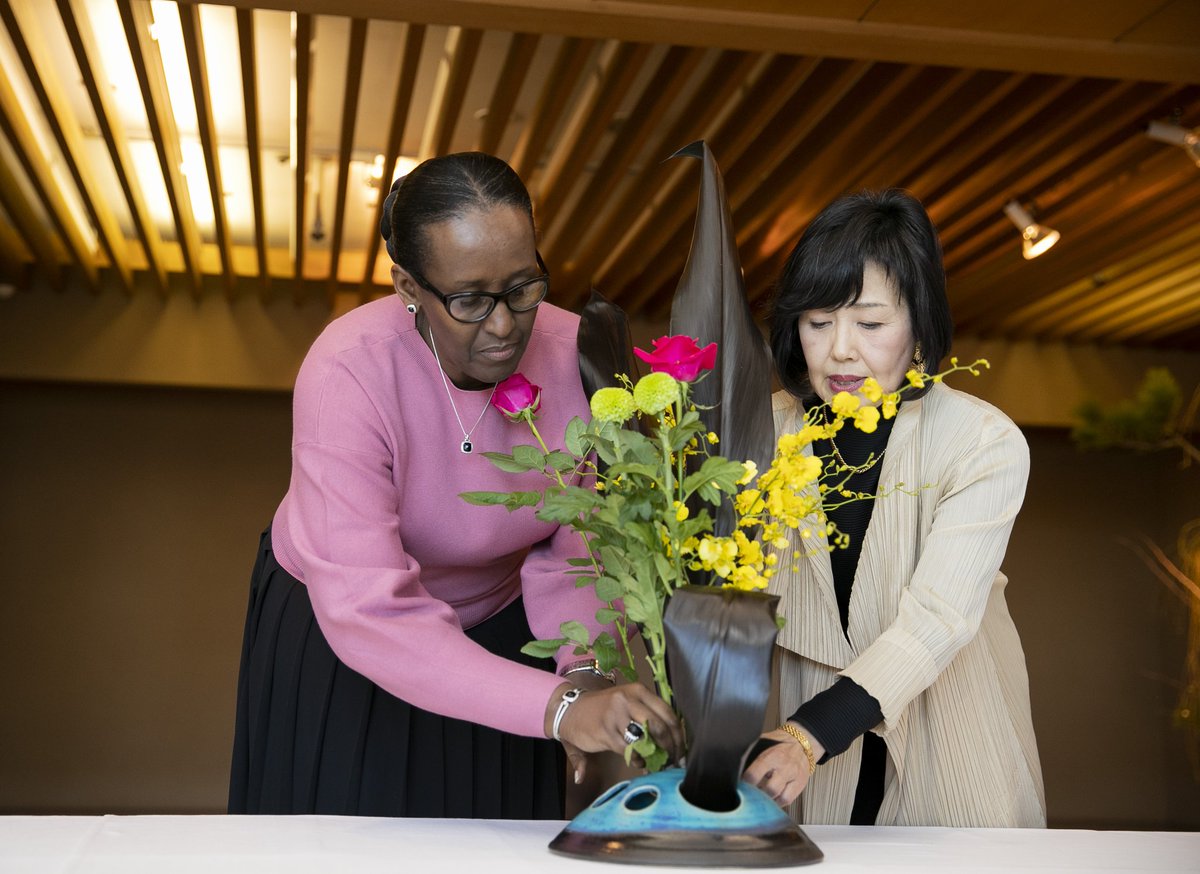 On the second day of the working visit to Japan, First Lady Jeannette Kagame took part in 'Ikebana', the Japanese cultural art of flower arrangement, traditionally done by 'Iemoto' or Grand Masters of different schools of art.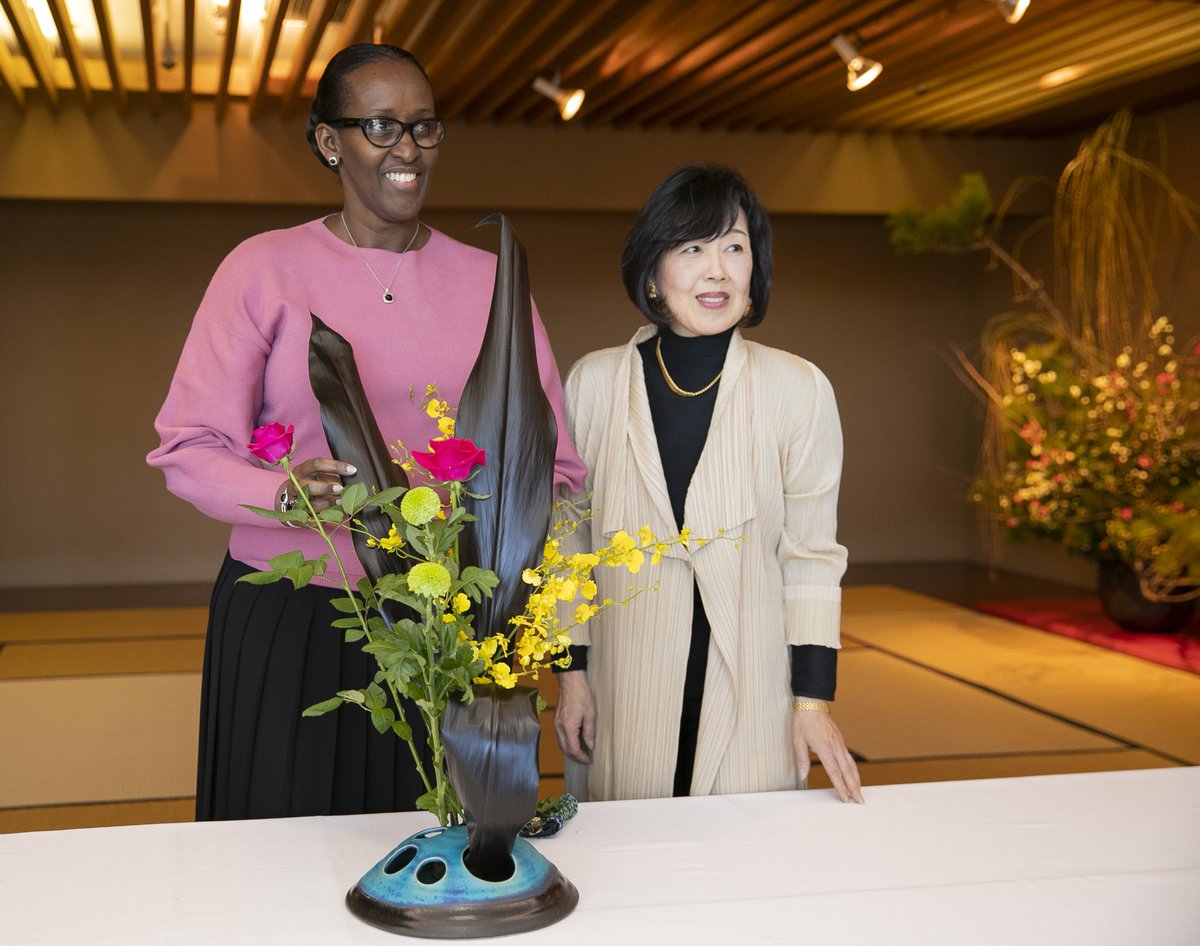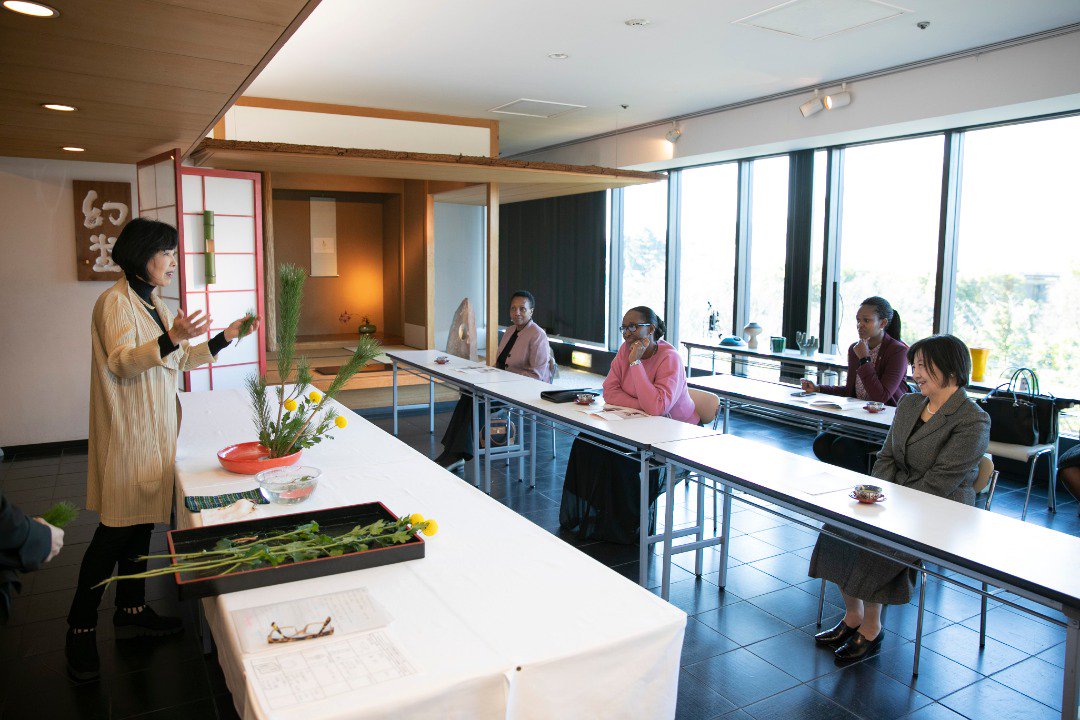 The First Lady's 'Ikebana' class was followed by a visit to The Ashinaga Global, headquarters, hosted by Founder Yoshimi Tamai.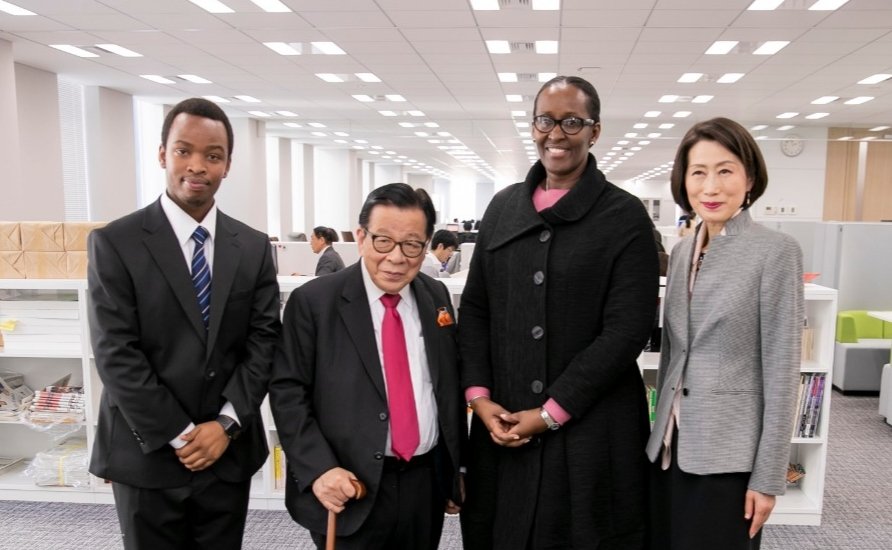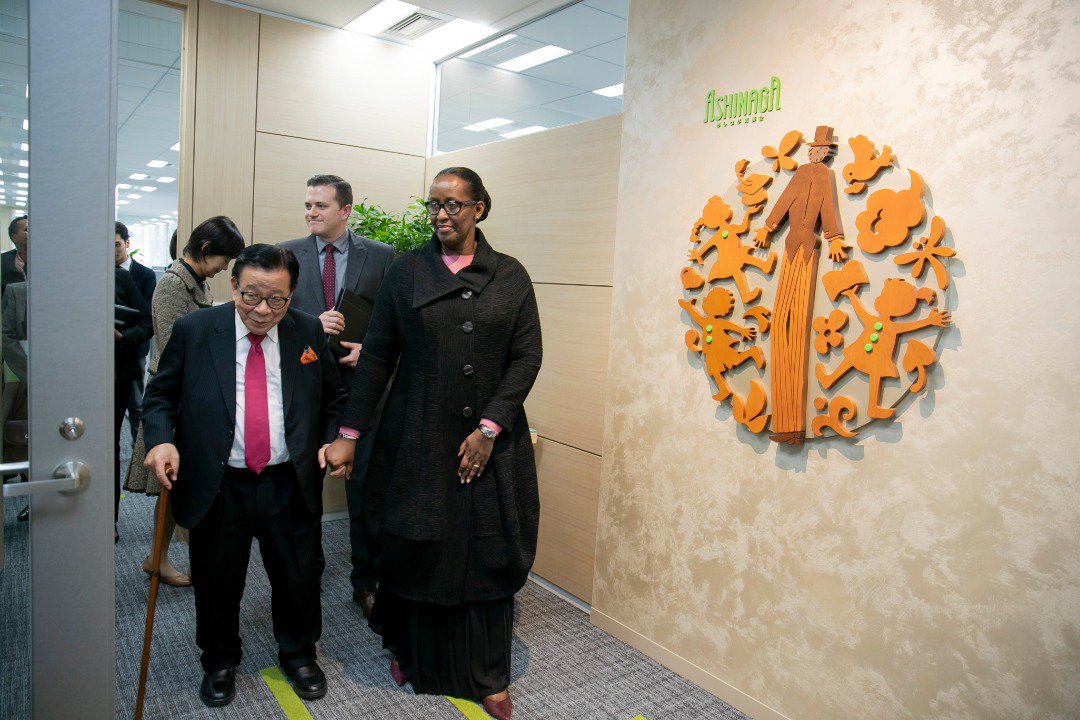 Through the Ashinaga Africa Institute, less privileged children are able to access higher education. The initiative currently supports 5 Rwandan students.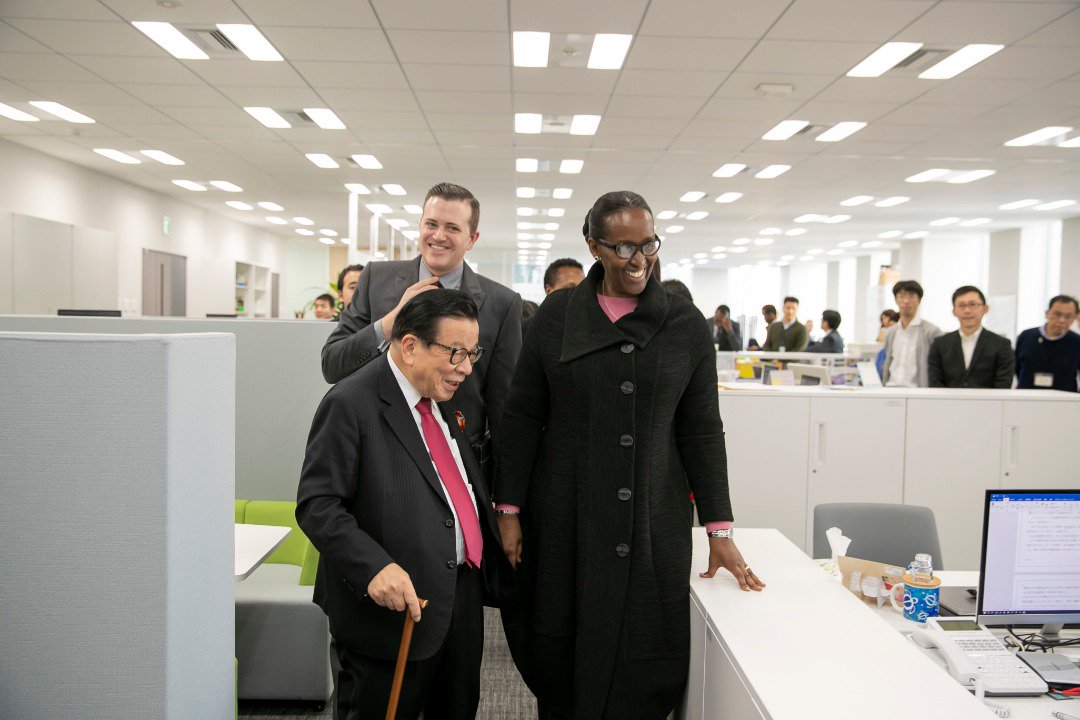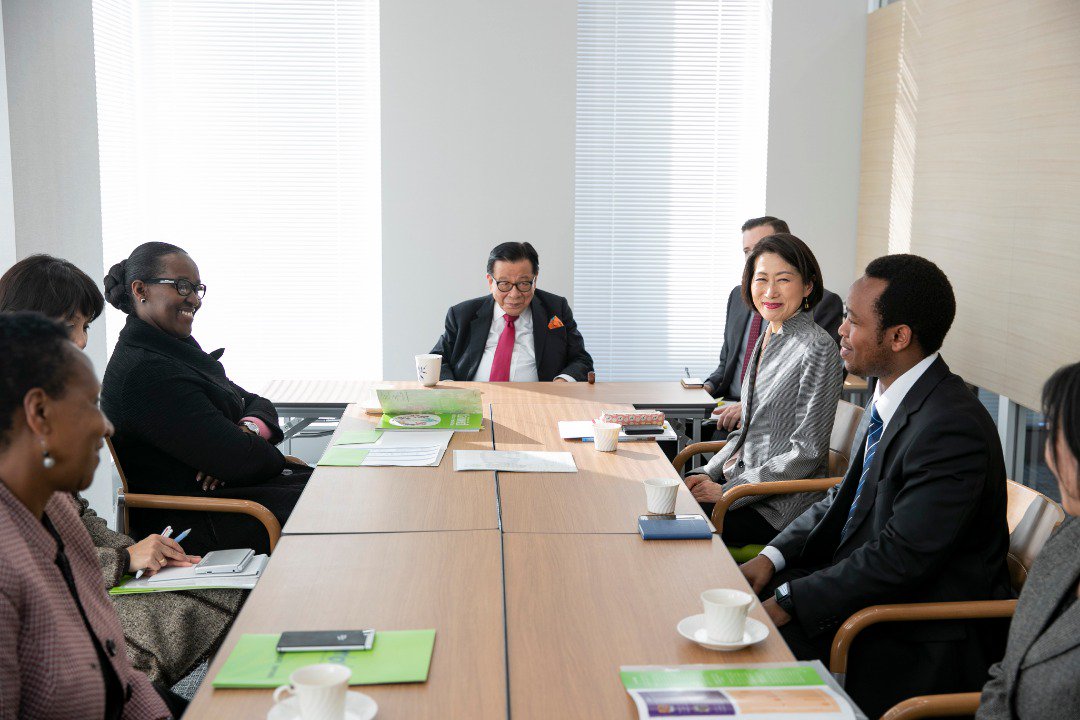 Exchange of Gifts
At Imperial Palace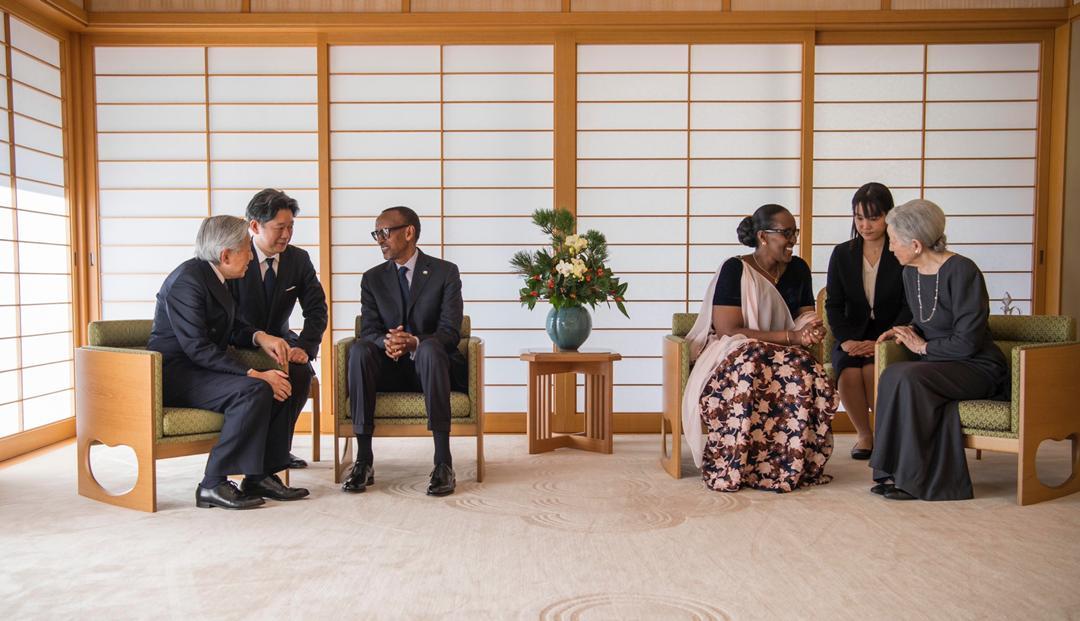 At the start of the two-day working visit to China, President Kagame and First Lady Jeannette Kagame paid a courtesy visit to His Majesty Emperor Akihito and Her Majesty Empress Michiko, at the Imperial Palace.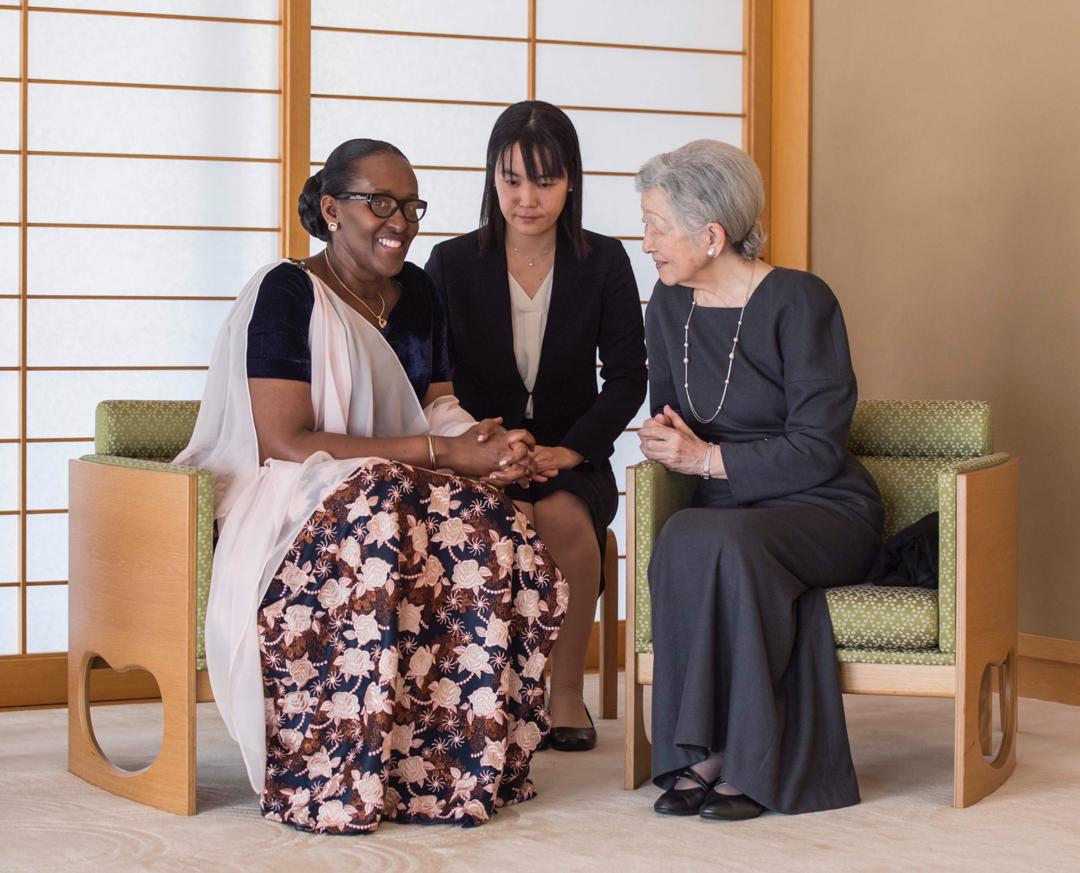 First Lady Jeannette Kagame and Empress Michiko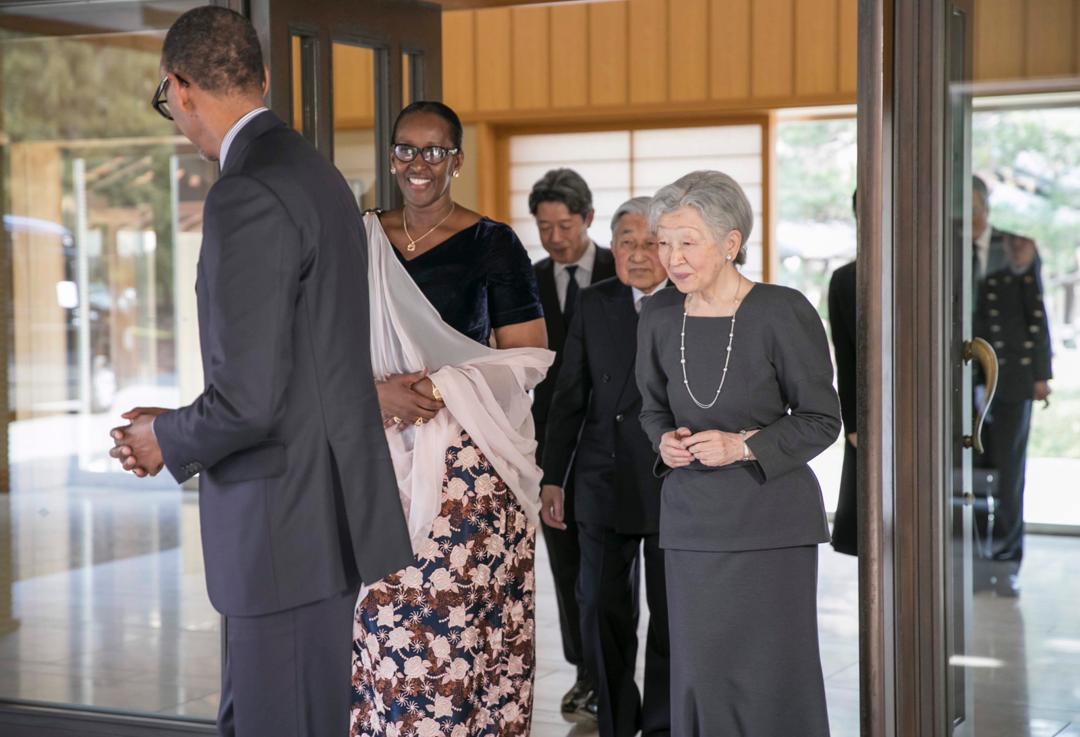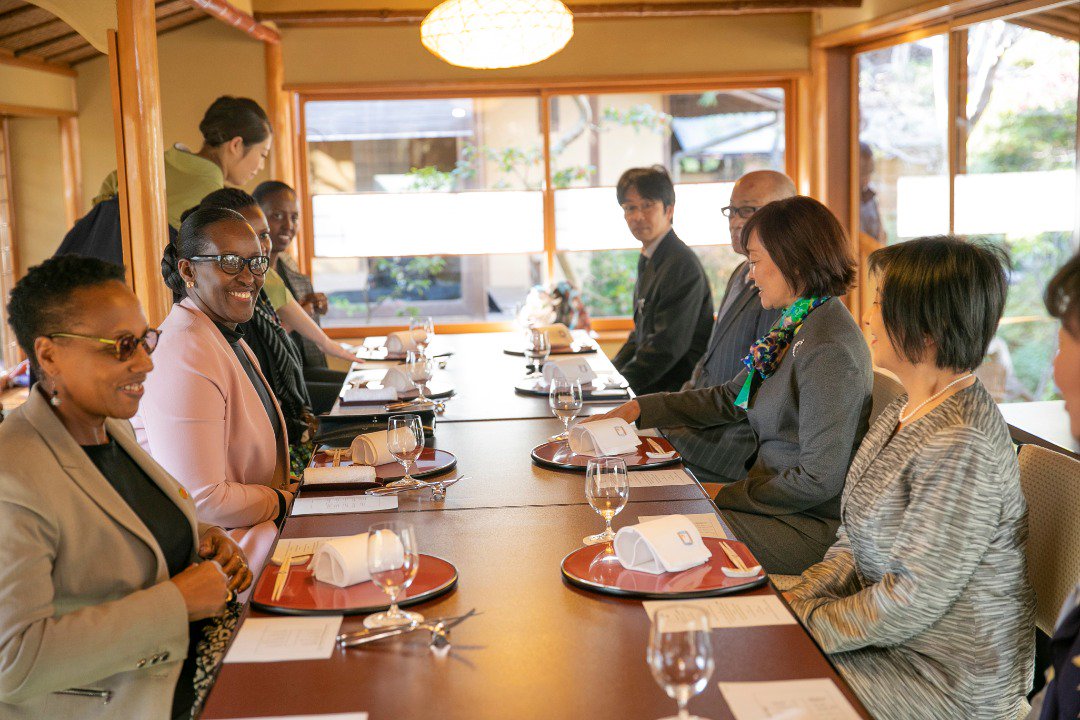 Following the visit to the Imperial Palace, First Lady Jeannette Kagame later joined a working lunch hosted by Mrs Akie Abe, spouse to Prime Minister Mr Shinzo Abe of Japan.