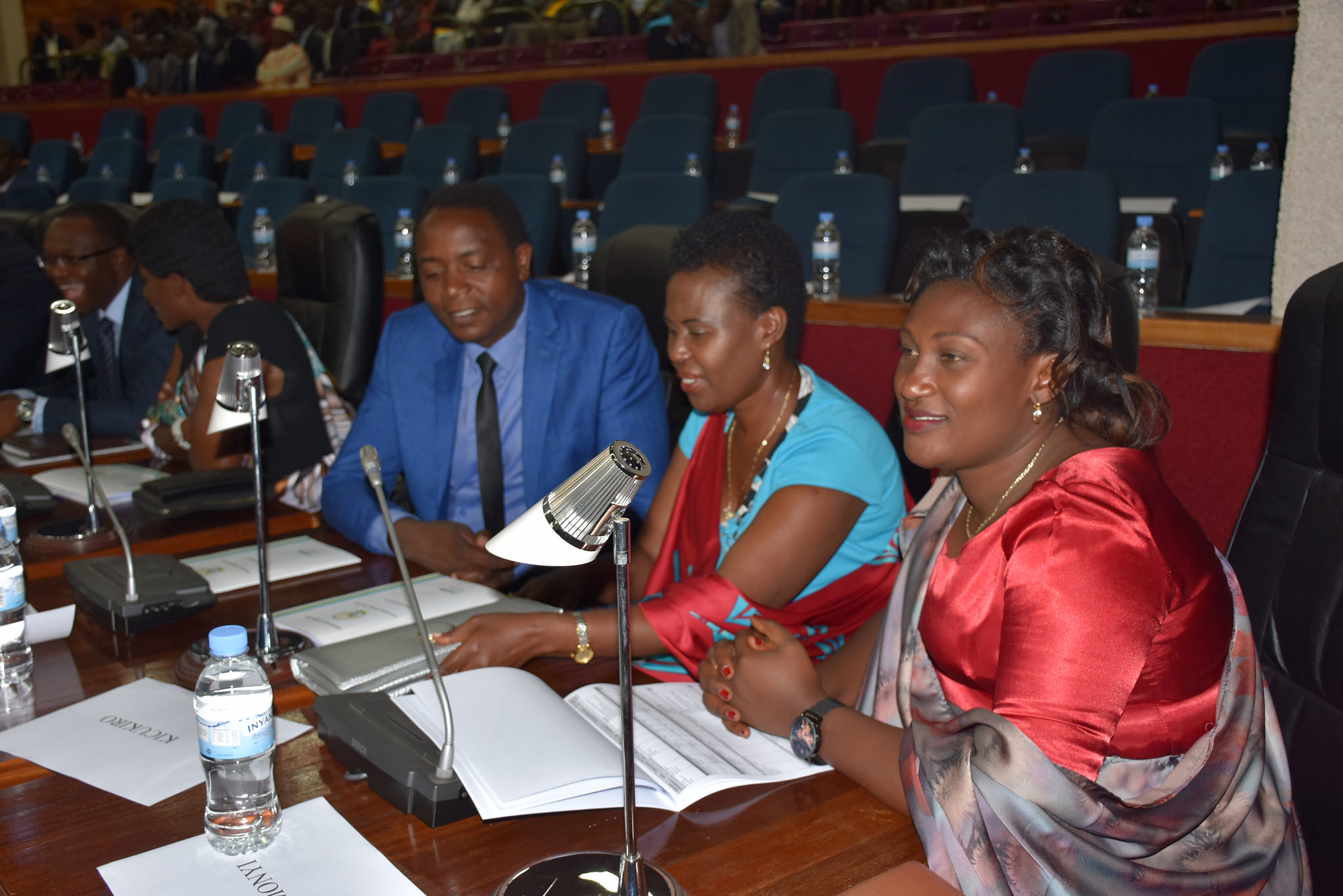 Today three years ago, the election of grassroots institutions culminated into the vote of district committee including mayors and their two deputies – in charge of economic affairs and social affairs respectively.
The battle for power was tough but the best had to win.
The most important was not to be elected, but to know why one should be entrusted to lead a population of 300,000 people on average to a middle-income status by 2020.
Where are the mayors? What have they achieved three years down the road?
Some of them have given up that battle while resigning from their functions, but the institutions remained and other people took over.
KT Press gives space to each and every mayor to tell Rwandans just one thing that stands out among the many achievements in the last three years.
1. Rulindo District: A touristic water dam
The Hilly but fertile district in the Northern Province believes that they gave the citizens what they need most.
In 2018, the district launched a touristic and state-of-the-art agricultural facility which is becoming a new national wonder.
It is the Muyanza irrigation Dam which is transforming Rulindo – historically prone to climate change into the country's breadbasket for fruits and vegetable production, among other crops.
In 2016, construction of the $16.5 million project started. The dam is 26 meters deep with capacity to store 2.4 million cubic meters of water supplying both hillside and marshland with irrigation water.
It has an underground system with pipes installed across the 1100 hectares of land the dam is meant to serve and thus allowing farmers to alternate crops through the year.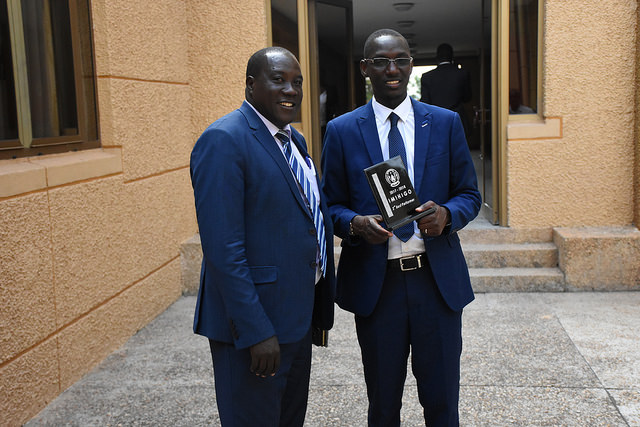 Muyanza site benefits 42,549 farmers from 9,096 households where women represent 52% and men 48%, according to Angelique Mukamugenga – an engineer overseeing the project.
"All they need is to wake up, open the irrigation tap in their farm and start irrigating their crops," says Mukamugenga.
In case they experience any problem, they call the site engineer who responds right away.
The irrigation takes place in the morning and evening, and the farmers pay nothing.
With now 30,000 households that have access to electricity, the district wants to invest Rwf1 billion, in energy to increase access to 80% by 2020.
According to Mayor Emmanuel Kayiranga, it is an uphill task because the district is quite hilly.
2. Gicumbi to launch District Headquarters
Gicumbi district mayor Felix Ndayambaje is happy to be launching the new district headquarters early March.
Now at 84% completion, the facility which began in 2016 will be completed at a tune of Rwf1 billion.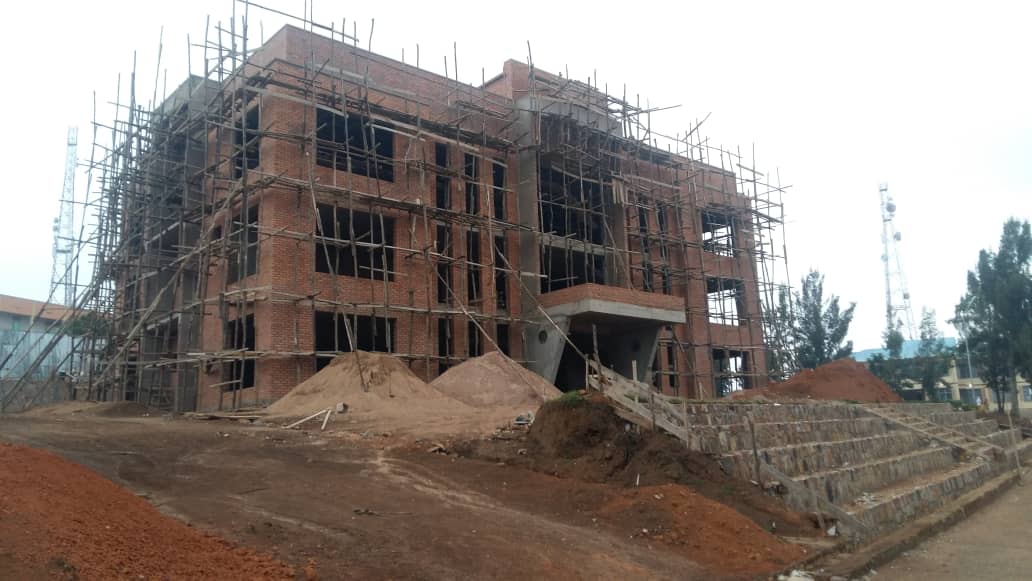 The home to green pastures which are responsible for the production of 9,000 liters of milk per day, Gicumbi is also raising funds to build Rwf6 billion milk factory in the remaining two years of the mayor's term.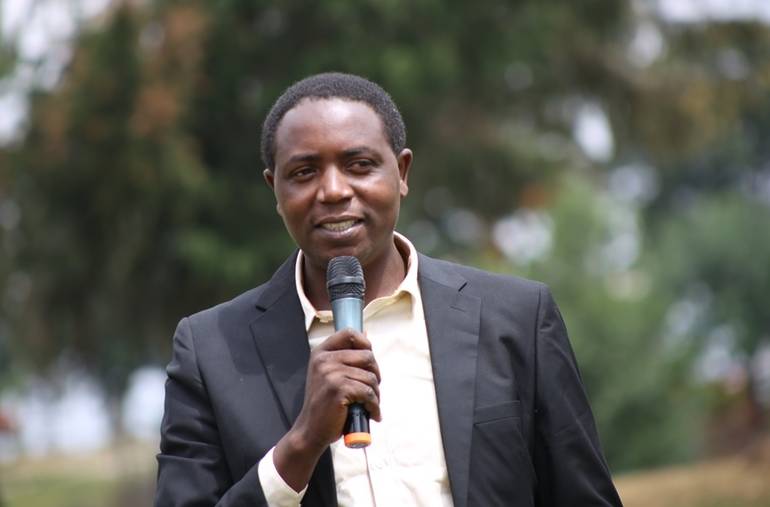 They are too ambitious with just Rwf250 million raised so far, but who knows? The custodian of Rwanda's liberation history, Gicumbi must have a hint how they will do it.
3. Huye: 'Intellectual' city, now 'Paved roads' city
Dubbed intellectual city for hosting the first public university ever, the district boss – Ange Sebutege – 8 months in office is finishing up road projects his predecessor Kayiranga Eugene Muzuka started.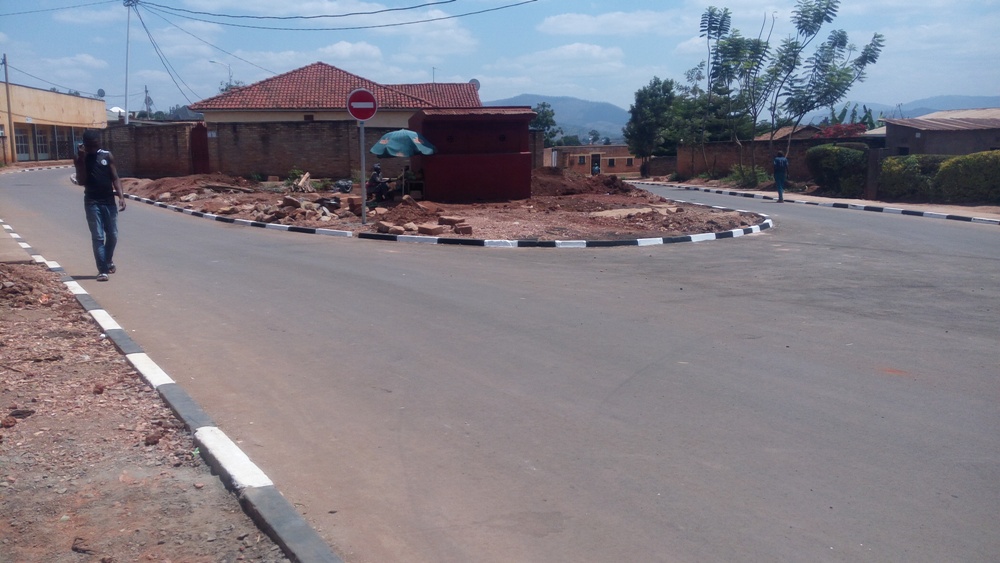 The district constructed 5.5 kilometer road network at a tune of Rwf2.8 billion and is expected to construct another 10.7 kilometers of road in the next two years.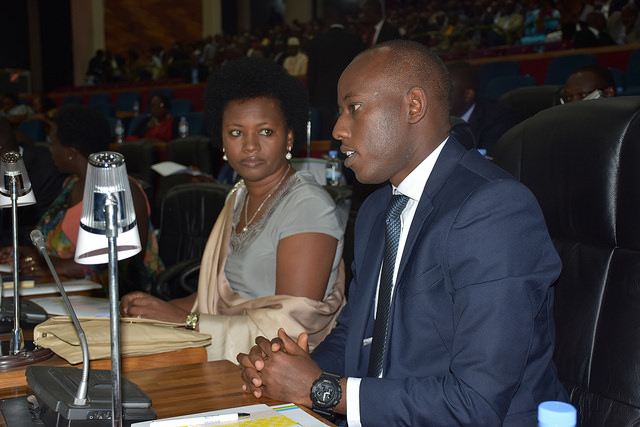 Huye also intends to become a home of wine with two factories so far.
4. Burera: Home to Global Health Equity
The University of Global Health (UGHE) whose construction started in 2016 is now up and running in the remote Rulindo district – Northern Province. The University joined the only cancer centre of the region.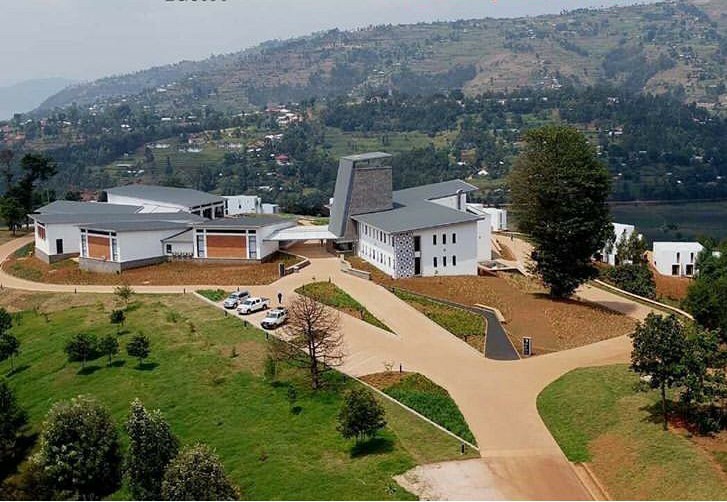 The university by Partners in Health and Government of Rwanda already graduated its maiden intake in Master of Science in Global Health Delivery (MGHD).
On top of coming to support health services' effort in the region, construction of the Rwf7 billion worth of campus gave 1,500 jobs to the neighboring community, thus improving community wellbeing.
The ambitious mayor Florence Uwambajemariya and team intend to construct 63-kilometer tarmac road.
They also plan to inject Rwf2.5 billion to bring clean water to 12,000 households Both projects will be completed in the next two years.
The University of Global Health (UGH) whose construction started in 2016 is now up and running in the remote Rulindo district – Northern Province. The University joined the only cancer centre of the region.
The university by Partners in Health and Government of Rwanda already graduated its maiden intake intake in Master of Science in Global Health Delivery (MGHD).
On top of coming to support health services' effort in the region, construction of the Rwf 7 billion worth of campus gave 1500 jobs to the neighboring community, thus improving community wellbeing.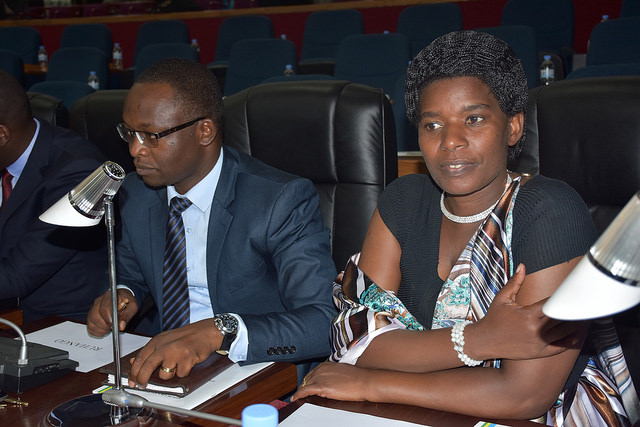 The ambitious mayor Florence Uwambajemariya and team intends to witness construction of 63-kilometer tarmac road.
The mayor of  Burera district Florence UwambajemariyaThey also plan to inject Rwf 2.5 billion to bring clean water to 12,000 households Both projects will be completed in the next two years.
5. Gisagara: Setting the agenda in Volley Ball
Which districts of the country have the best gymnasiums?
Apparently, Gisagara in Southern province is among the top three countrywide, and the gymnasium, upon completion was put to good use.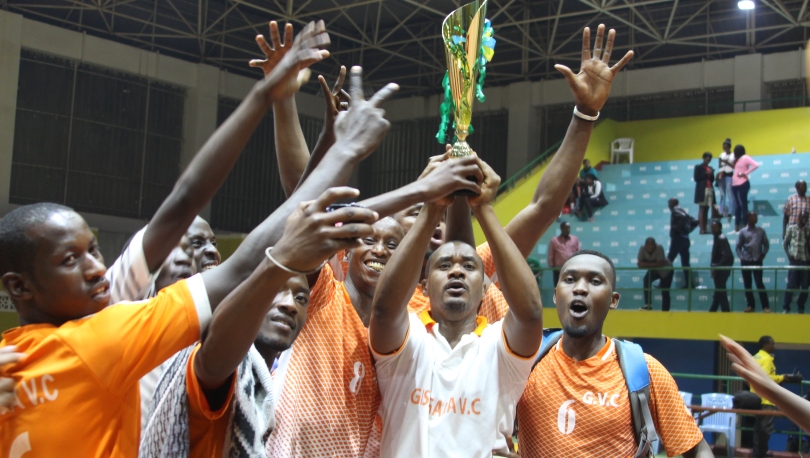 In 2017 and 2018 respectively, the recently born, Gisagara Volley Ball Club won the trophies of national championship to the surprise of teams that have been in the league for some years.
Gisagara is a banana basket of the country and in the last three years, a wine factory was built for value addition at a tune of Rwf920 million with 40 tons daily processing capacity.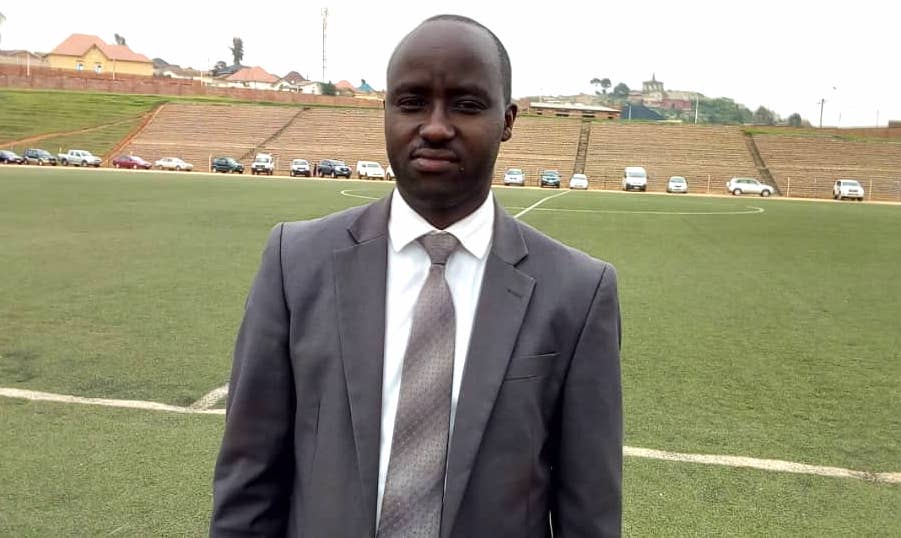 It came as good news for the only district in the country which did not have a tarmac road, when it started constructing its first tarmac road. The 14 kilometer Ndoba – Kabutare road will be completed at a tune of Rwf6.5 billion.
Mayor Jerome Rutaburingonga swore to KT Press that he will have cut the ribbon to launch the road before the end of his five year term in office.
6. Musanze: A modern Market, beautiful roads…No one Does it Better  
Musanze district, a secondary city in the Northern Province and the home to Mountain Gorillas believes they are better off when it comes to development.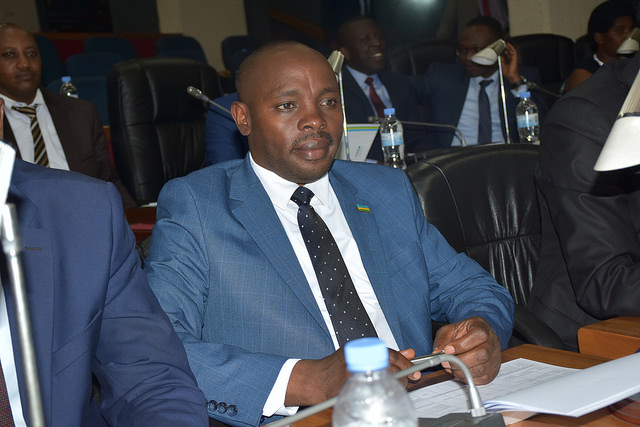 First achievement is a modern market, Goico Plazza which was completed at a tune of Rwf7 billion, thus providing space for all the touristic city dealers.
Musanze district is also the first district to have constructed the biggest tarmac road netwrork, probably second after districts of the capital city.
More than 18-kilometer road network worth Rwf7 billion was constructed across Musanze town.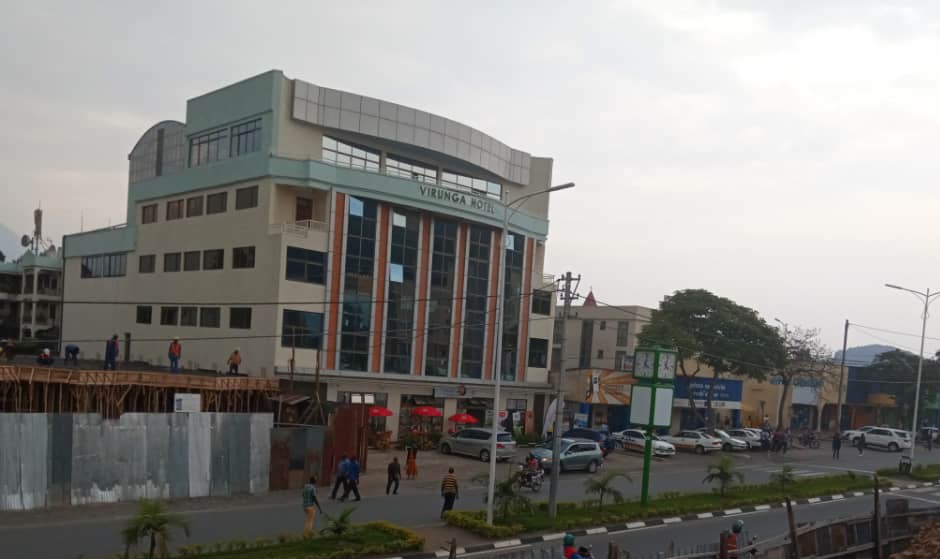 Jean Damascene Bizimana told KT Press to watch out until the end of his five year term; the dream is to find investors for their 156 hectare industrial park, probably the biggest after Kigali Special Economic Zone and install the basic infrastructure like roads, water and electricity.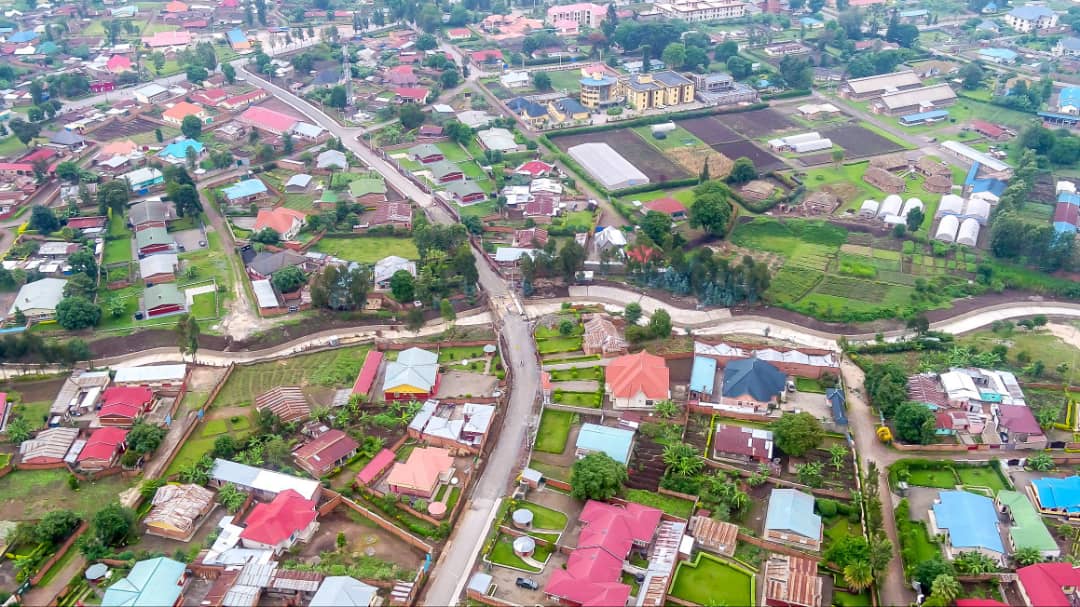 7. Gatsibo: The Champions of reconciliation 
Gatsibo district officials say they have spearheaded the country's reconciliation efforts.
They were recognized by Rwanda governance scorecard where districts are evaluated on grounds of governance.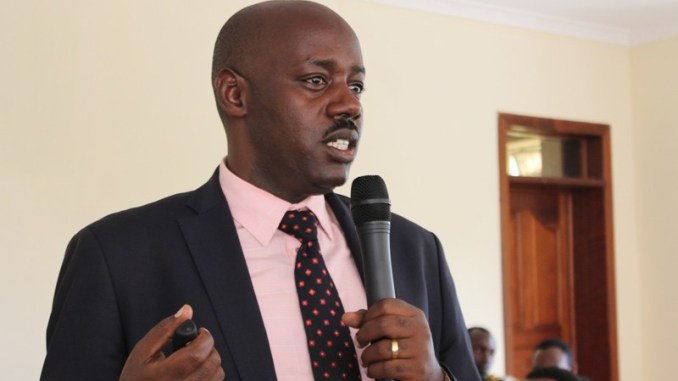 For the next two years, Gatsibo distict officials are aiming at making sure that it no longer features on the list of districts with low access to clean water.
According to Mayor Gasana Richard, in the next two years, access to water will be a top priority at such a point that it will increase to 85% from 65% currently.
8. Nyagatare: Water Scarcity to be a thing of the past
When you talk about Nyagatare you mean farming and when you talk about farming you mean water.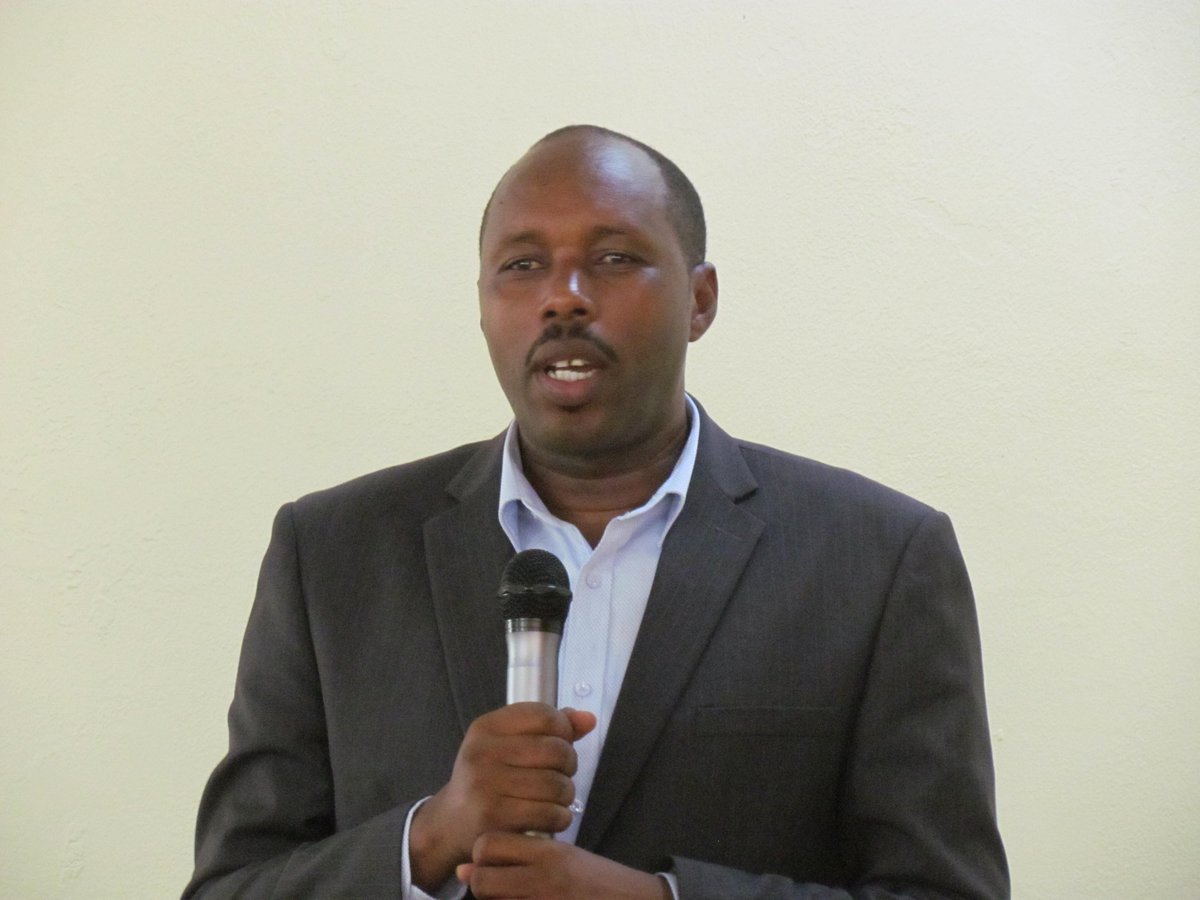 Nyagatare was not fortunate enough to have plenty of water, but Mushabe David Claudian says the district has been dealing with the problem.
In the last three years, the district built   six water dams and 98 long water channels to serve the people through Musheri, Matimba, Rwimiyaga and Karangazi sectors.
Water access increased to 64.5% from just the average 50% in the last three years.
For Nyagatare, water will remain a top priority in the next two years.
9. Nyamasheke: We have beautiful offices
Nyamasheke district, on the shore of Lake Kivu is proud to have built district headquarters to be able to serve the people more efficiently. The beautiful offices are worth Rwf1.2 billion.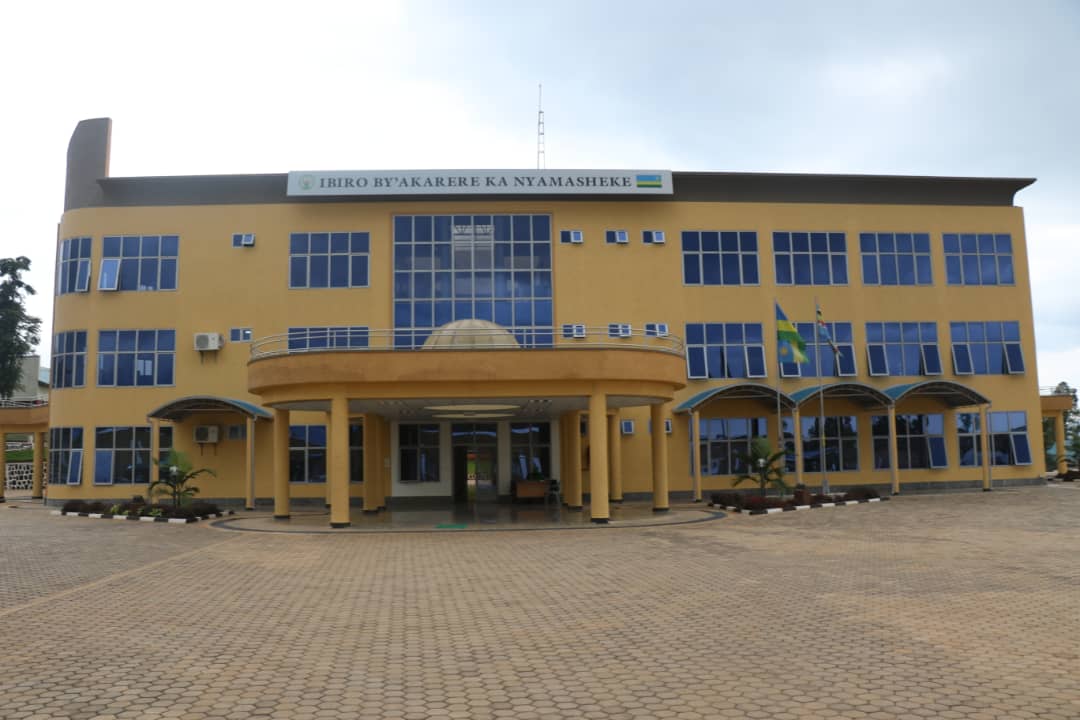 Way forward, according to Mayor Kamali Aimee Fabien, is to prioritize access to clean water.
10. Rusizi: The Twin Road project
In simple words, Ephrem Kayumba's team 'theoretically' divided a construction of 11-kilometer tarmac road into two.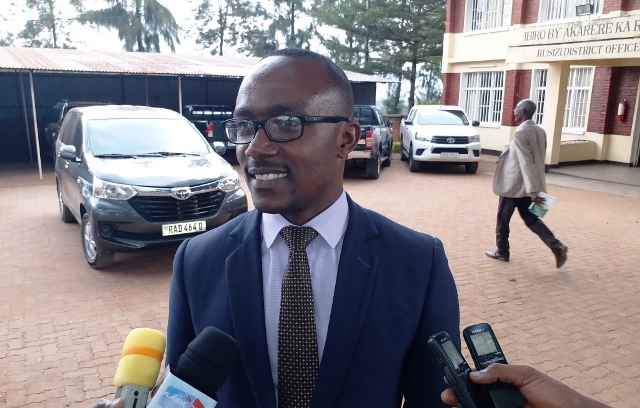 The 5.5-kilometer phase one in the last three years cost them Rwf 5.5 billion and in the next two years, same distance at same amount will be built.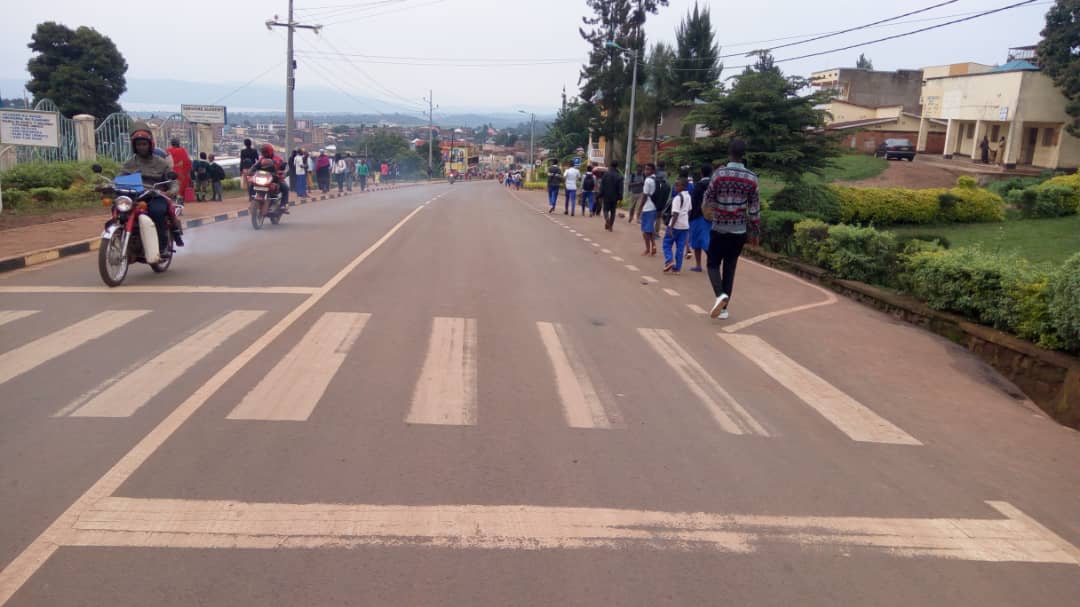 11. Karongi: Rwf 8.6 billion in Road projects
Rwf8.6 billion were invested in 80-kilometer road network, 2.5 kilometers of the network is tarmac.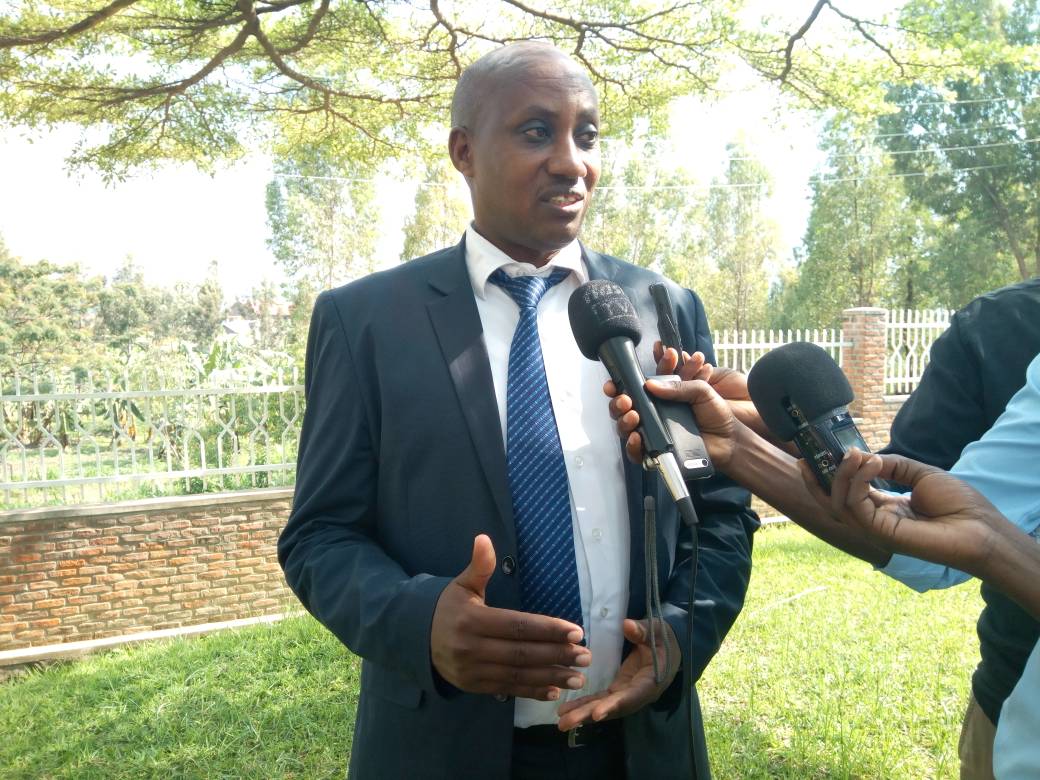 The future of Francois Ndayisaba and team is bright. The plan is to build a brewery and modern markets. There are no fishing projects at the moment for the district that is by the Kivu Lake.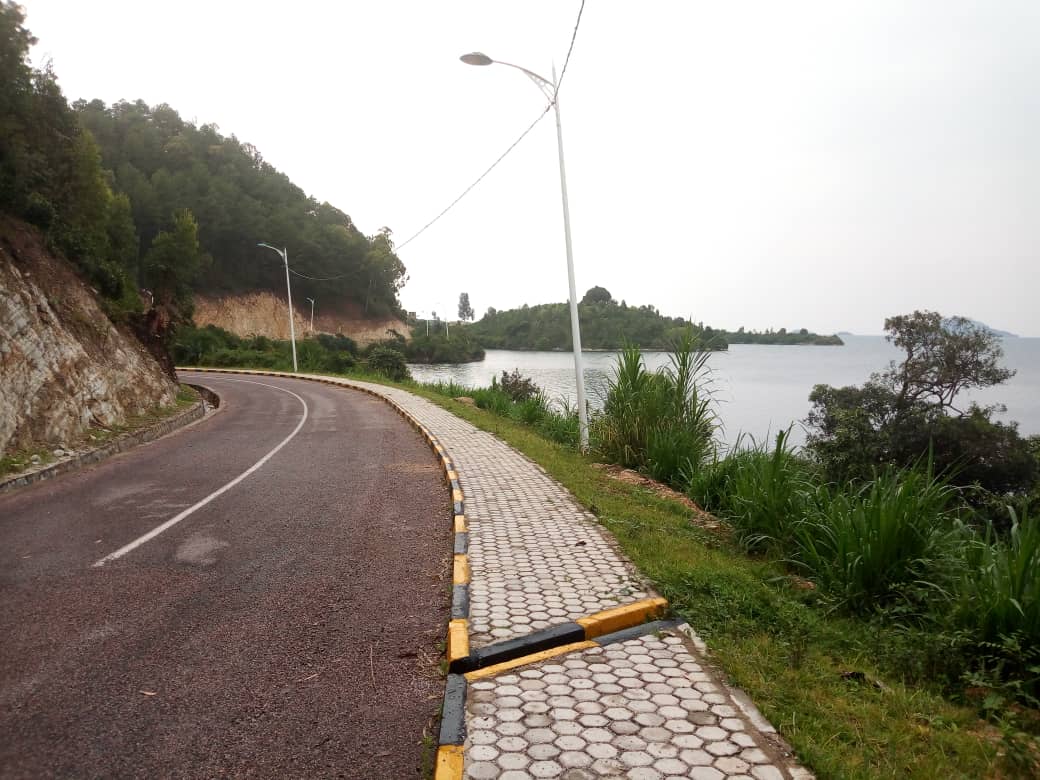 12. Kicukiro: We Build Roads, Care for the Poor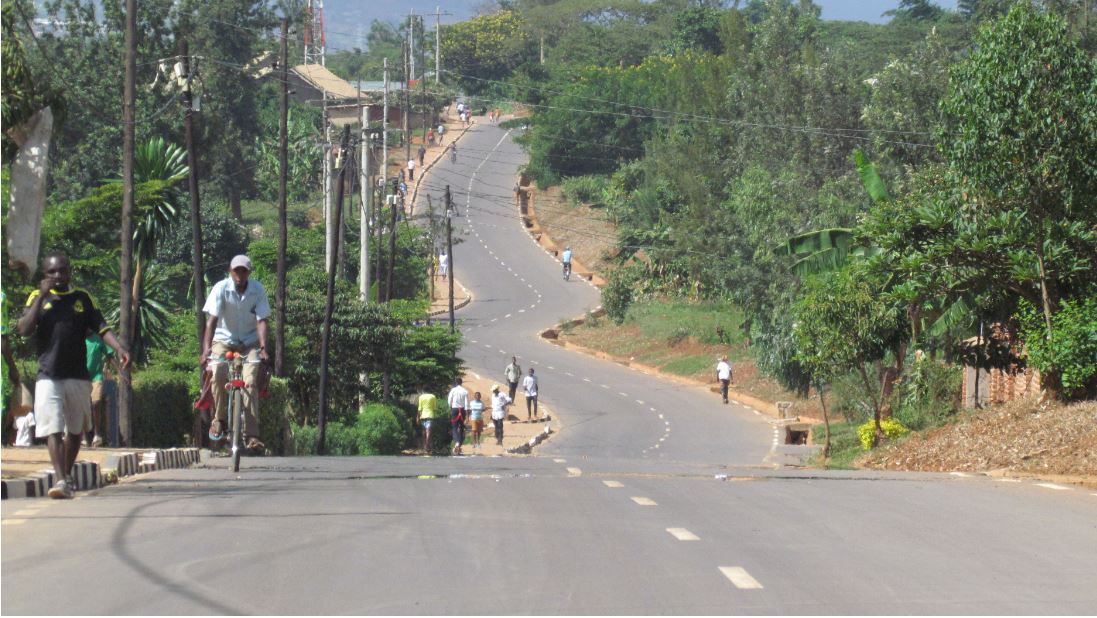 The home to Kigali International Airport, Military hospital and the biggest military and civil facilities, Kicukiro has a good road network. The outstanding road that was built is the 5.8 Rubirizi – Busanza – Camp Kanombe road, which was completed at a tune of Rwf 4.6 billion.
A model village that hosts 100 vulnerable families was launched on heroes' day – February 1, 2019. It cost Rwf2.3 billion to build and equip the houses. The model village in modern indeed; it has a market, a health post, a multipurpose hall, according to Dr. Jeanne Nyirahabimana, the district Mayor.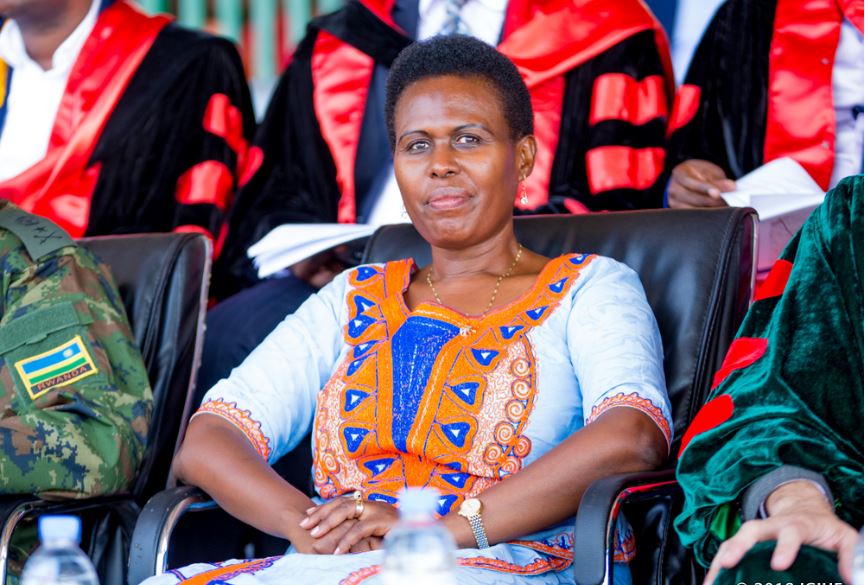 Residents have a mushroom project and 5000 unit poultry. Both projects were financed by the district and partners.
Nyirahabimana's team is now looking forward to constructing Kagarama – Muyange road to replace cobblestone with tarmac. The 6.95-kilometer road will cost Rwf 6.27 billion.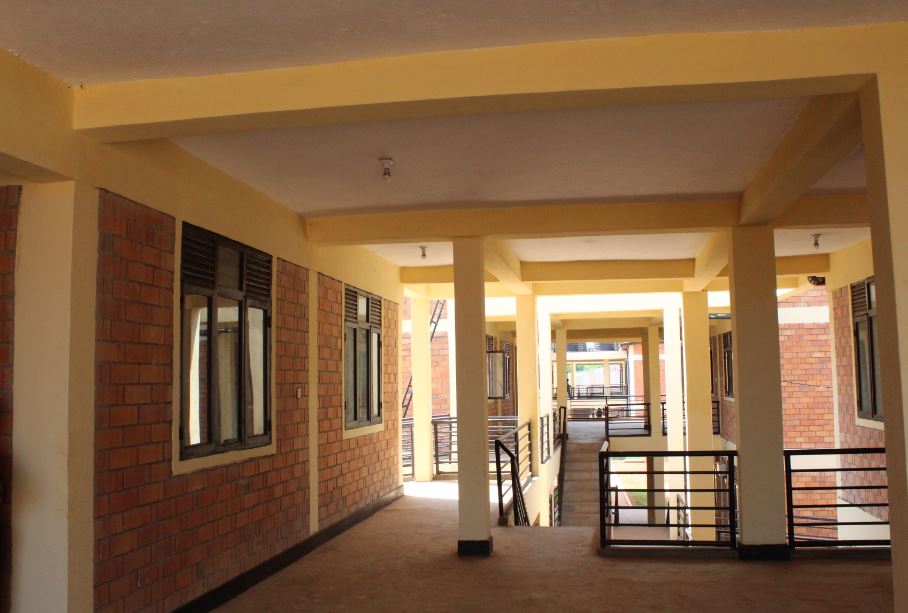 13. Kamonyi: Leave Nyabarongo to the Crocodiles, We Have Clean Water
Kamonyi District, the exit of the capital city – Kigali, has been suffering with water scarcity. The people near Nyabarongo River which consists of the border between Nyarugenge and Kamonyi resorted to fetching water from the river. However, Mayor Alice Kayitesi says the district has been solving the issue for the last three years.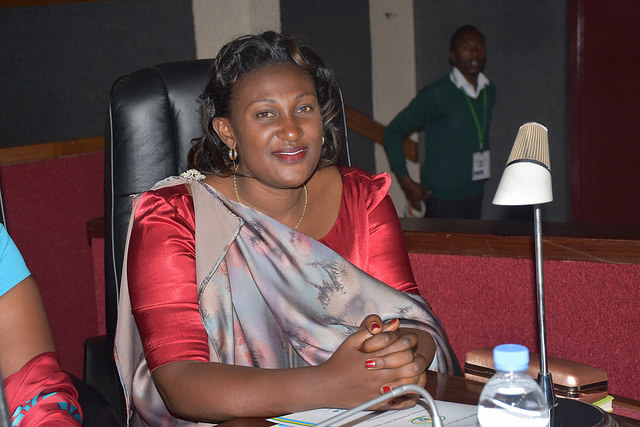 In the fiscal year 2016-2017, the district started with a -57 kilometer water channel worth Rwf340.4 million for Kayenzi, Karama and Musambira sectors.
They also invested Rwf75.7 million to repair Gacurabwenge water dam.
Several other water channels were built, increasing access to clean water to 73.3% in 2018 from 70% in the previous year.
The district is looking forward to building another 104-kilometer water channel in the next two years.
14. Rutsiro: No Longer 'remote'
'Remote' is nolonger a descriptive word for Rutsiro. Mayor Emerance Ayinkamiye says that the district is expected to build 77 kilometers of road network including 39 kilometers of one lay tarmac road.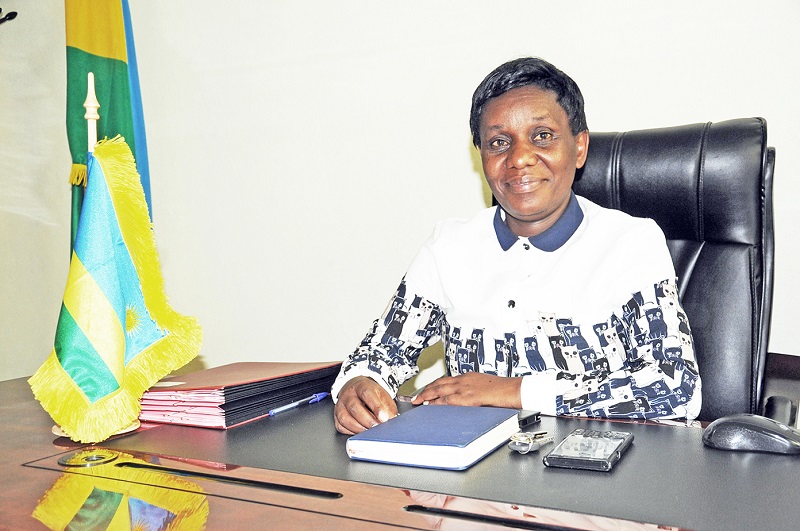 In the last three years, the district managed to build a model village at a tune of Rwf 600 million in Mushubati and Kivumu sectors hosting 56 families.
15. Rubavu: Home to the well-lit roads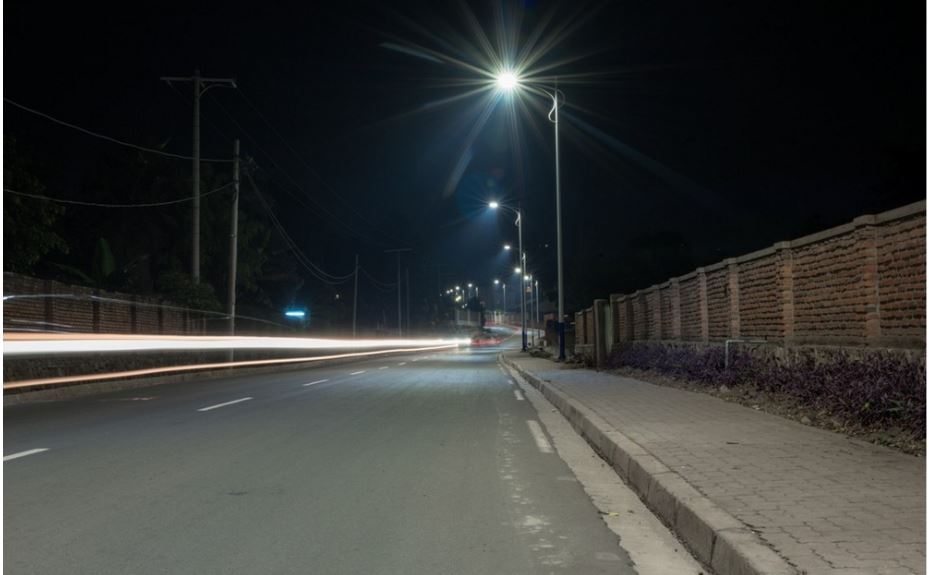 Rubavu, the touristict district on the shore of Lake Kivu, a 5 kilometer tarmac road was built and lit, a project that cost Rwf900 million.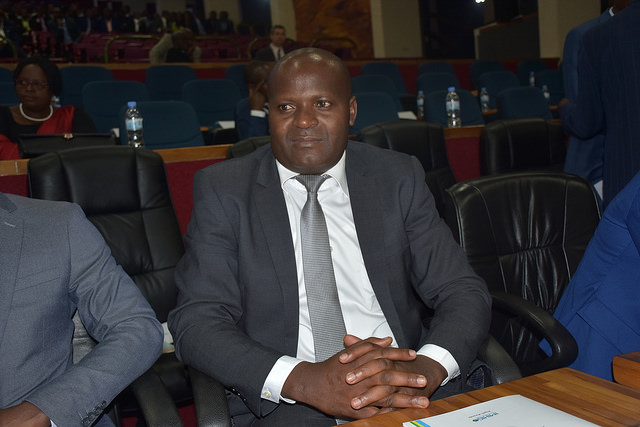 Just wait for the next two years. Gilbert Mbonyumuvunyi, the mayor said he will, at any cost finish the Rubavu market, a project that has stalled for years.
16. Ruhango: 10 trading centers have electricity
Ruhango district is proud of their achievement with electricity connection in 10 trading centres at a tune of Rwf400 million.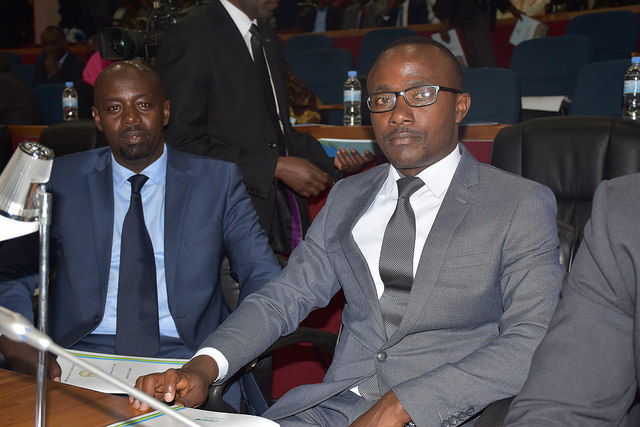 With 70 households connected today, Mayor Valens Habarurema is confident, that in the next two years, 45,000 more households will be connected.
17. Nyanza: Health is our priority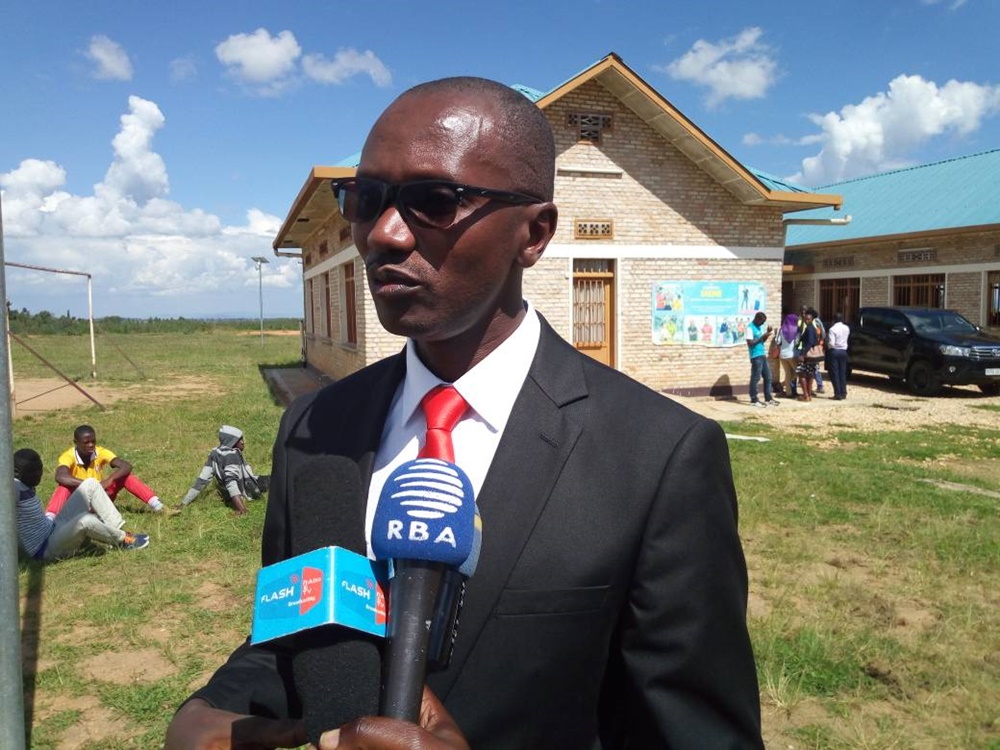 Nyanza district has achieved a lot in health. In the last 3 years, 25 health posts were built, joining 7 existing health posts.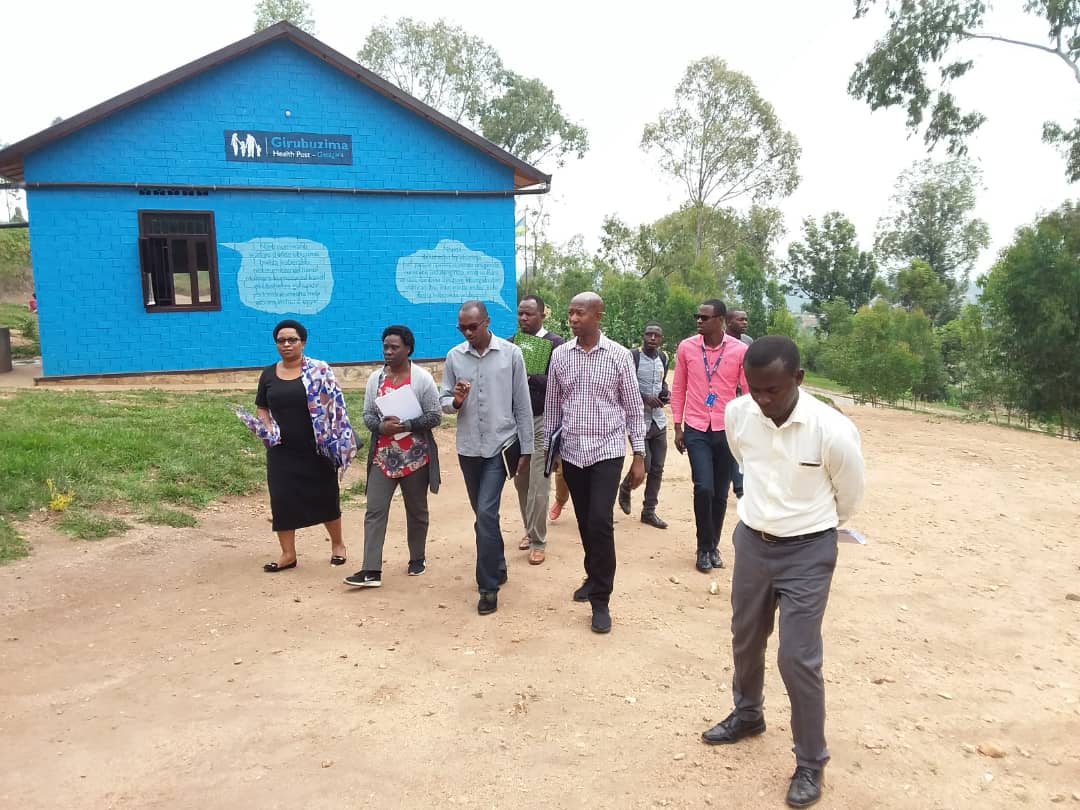 The health posts cost Rwf350 million. The next step is to rollout electricity at those health posts, and to increase the number of ambulances from three to nine.
18. Ngororero: Teracing is the way to go
In the last three years, Ngororero district completed terassing on 1,100 hectares and that meant offering jobs to 36,000 citizens, thus reducing poverty to the level of 20%.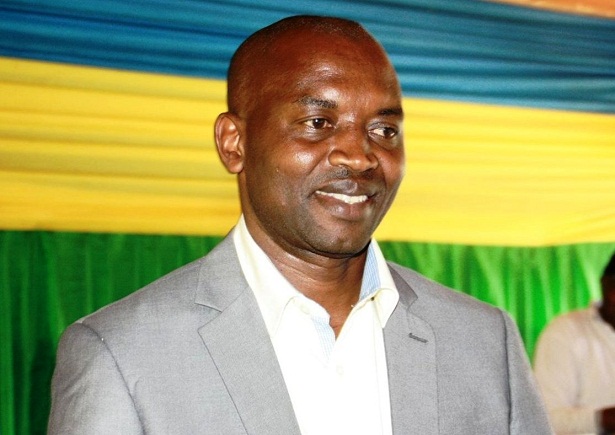 The mayor and team want to increase electricity rollout to 70% from the current 68% in the next two years.
19. Ngoma: 141-kilometer Road network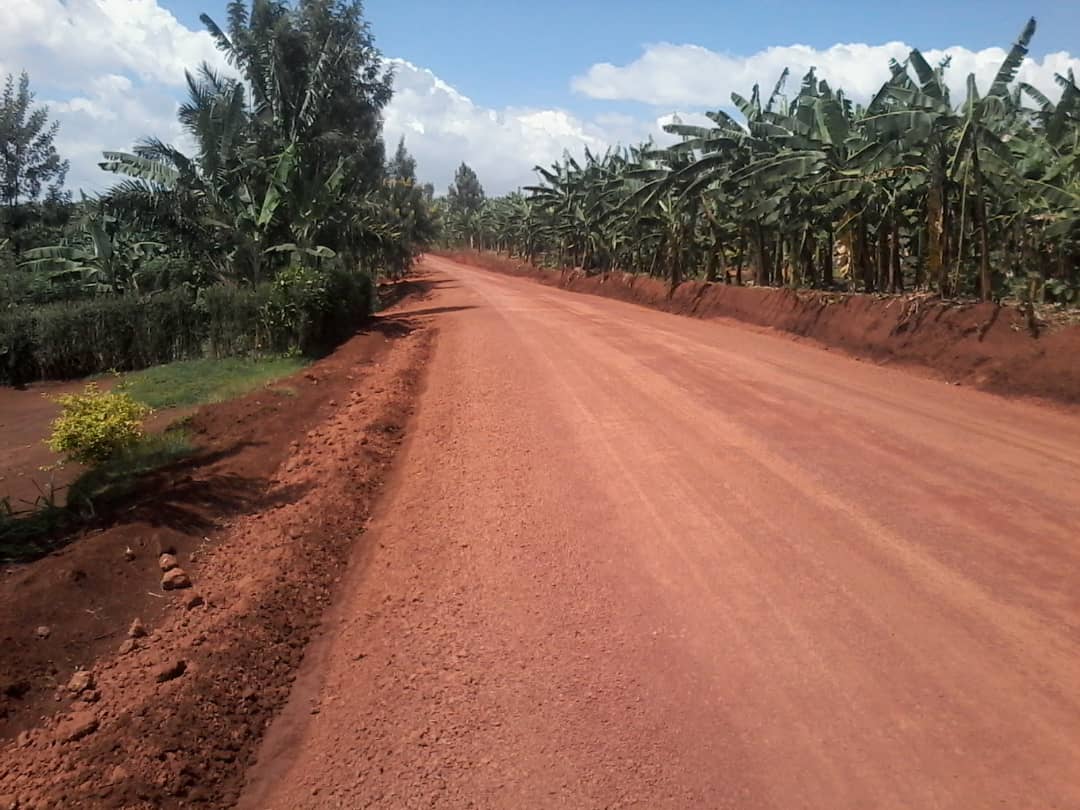 On the way to Tanzania, Ngoma district, a banana basket of the country has more to be proud about. The district has built 141-kilometer roads that improve network between the citizens which cost them Rwf 6 billion.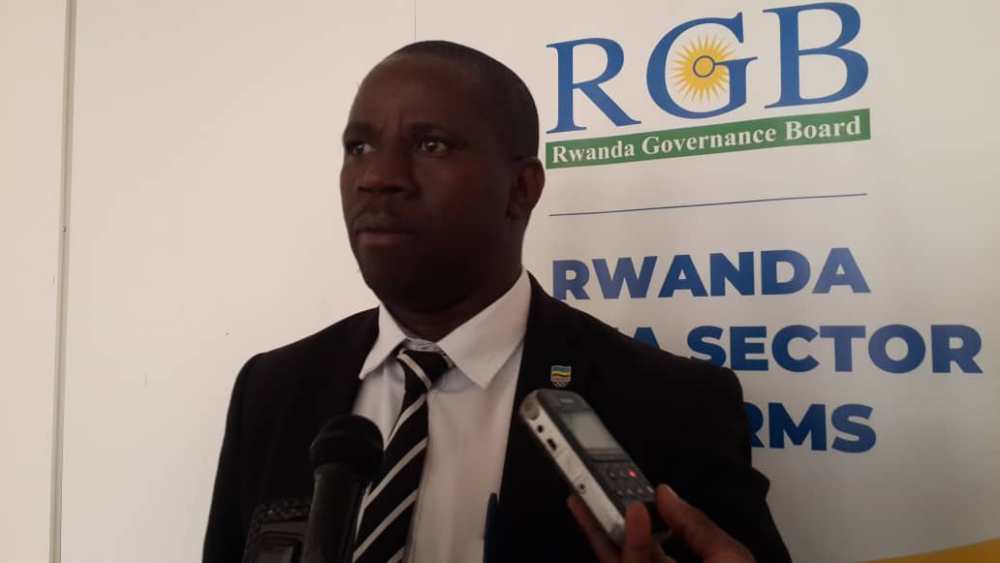 For their remaining term in office, the district committee wants to provide a 100% access to clean water from the current 84%.
20. Bugesera: Who Saved Mazane Citizen? Visit Rweru Village
Bugesera district, in Rweru sector is the host of 144 families that were relocated from Mazane and Sharita, two high-risk islands in Lake Rweru.
Rweru model village was constructed in three phases; the first cost Rwf 2 billion and the second, Rwf 416 million while the latest under construction, will cost Rwf 2.7 billion.
It has key amenities, including playgrounds, schools, a health centre and so on.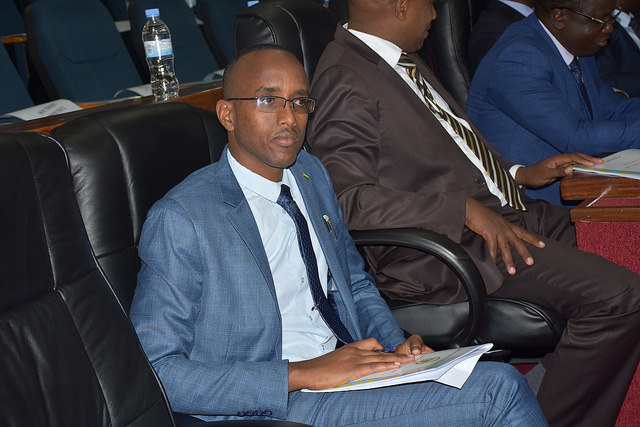 Richard Mutabazi, Bugesera district mayor told KT Press that in the next two years, Kanyonyomba water treatment plant will be built at a tune of Rwf 4.4 billion, with the district raising half of the budget to supply clean water to the lowland district which has recovered from a drought in the 2000s.
21. Nyaruguru: Rwf 7.9 billion hospital – the extreme south is covered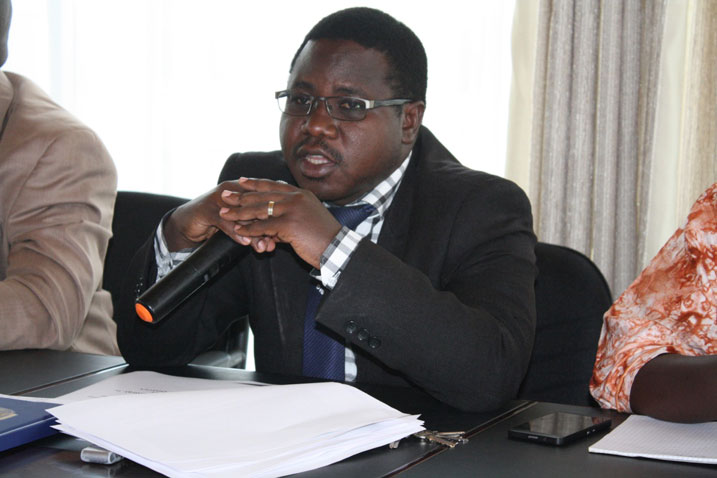 The district mayor, Francois Habitegeko told KT Press, that the hospital is the outstanding activity that they are very proud of.
Construction started in 2017, and they expect that by December 2019, the first patient will be admitted to the Munini hospital, which is adjacent to Kibeho, a touristic site.
Nyaruguru could be spending the biggest budget on marram roads compared to the rest of 30 districts of the country.
Under construction are 55.4 kilometer road network on Nyungwe belt for transport of the harvest, cost: Rwf 17.3 billion.
More is also coming; marram road is not the way to go. The country is now raising fund to build 35-kilometer tarmac road with one layer. In fact, the district took a resolve to graduate from marram roads.
Most expected in two years, is the Huye – Kibeho tarmac road.
22. Nyabihu: First Coding Academy – Nyabihu Coding Rwanda's Path
It is probably the first time many of us heard about a coding academy or at least had an opportunity to visit one.
In Nyabihu district, the academy has launched maiden intake with 60 students who finished Ordinary level (O' level) with first grade in Mathematics, Physcis and other key sciences.
At the end of three-year period, they will be able to fight cybercrimes and take on other IT assignments that have been reserved to the expatriates.
The district also constructed beautiful district headquarters in the last three years.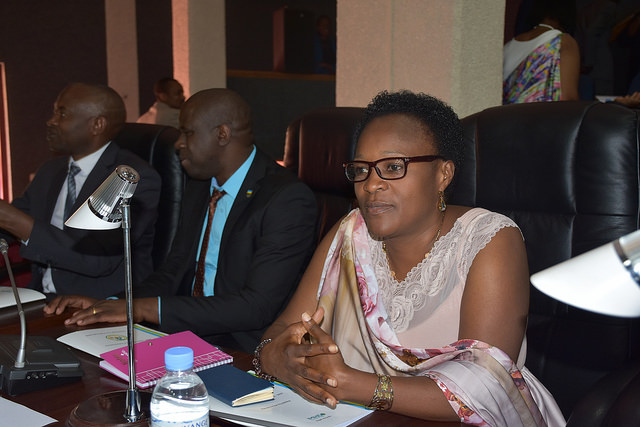 Coming next is the construction of 93 kilometers road, most of them tarmac in Gishwati soon-to-be national park to facilitate transport of harvest. The area is home to greener pastures and plenty of milk.
23.Gasabo: We are Very Sensitive About Citizen Welfare
Gasabo district, theoretically, the first point of Rwanda is also one of the three districts that make the capital Kigali.
Stephen Rwamurangwa is the current district mayor.
While a lot has been done in the last three years, Rwamurangwa is particularly happy of their achievement in sheltering vulnerable communities.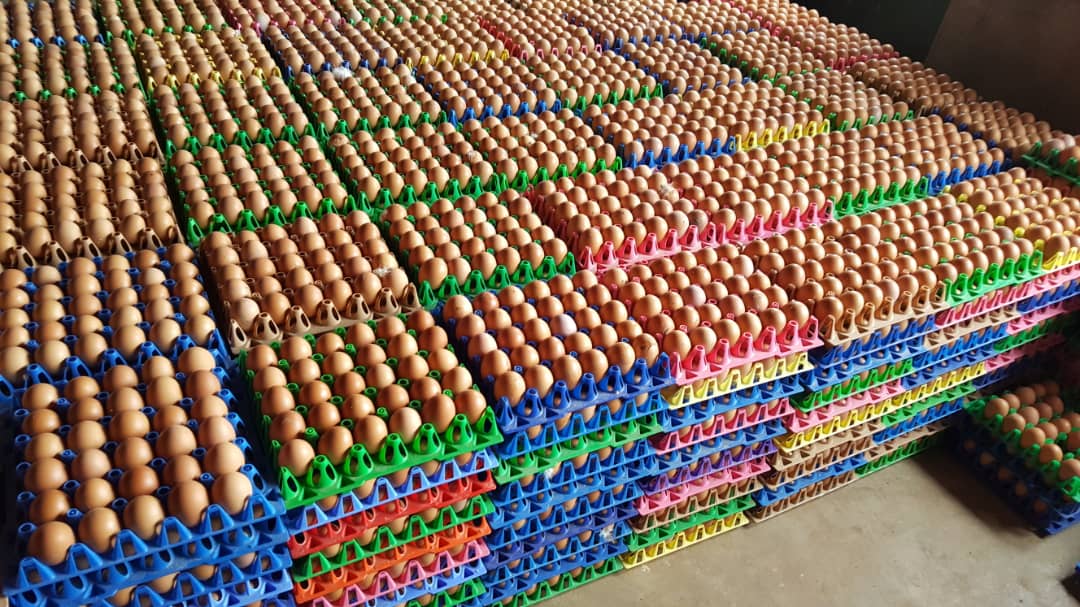 The district built a model village in Gikomero sector to host 100 vulnerable families. Already, 46 families are happily in. The model village was completed at  a tune of Rwf 1.5 billion.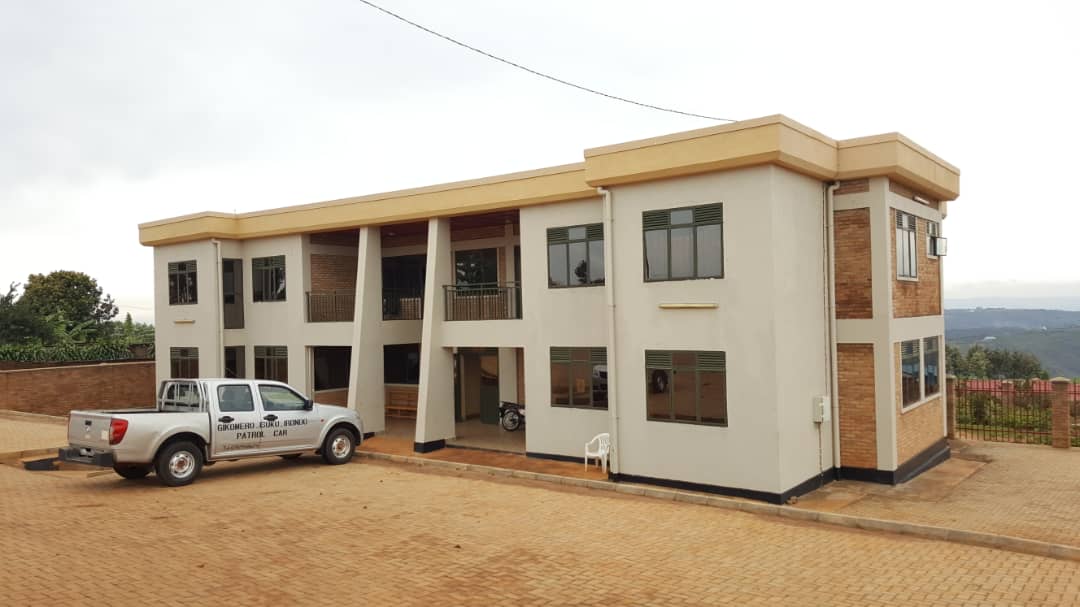 Several infrastructures were completed to host police administrative activities, local security service (DASSO) and the professional Irondo.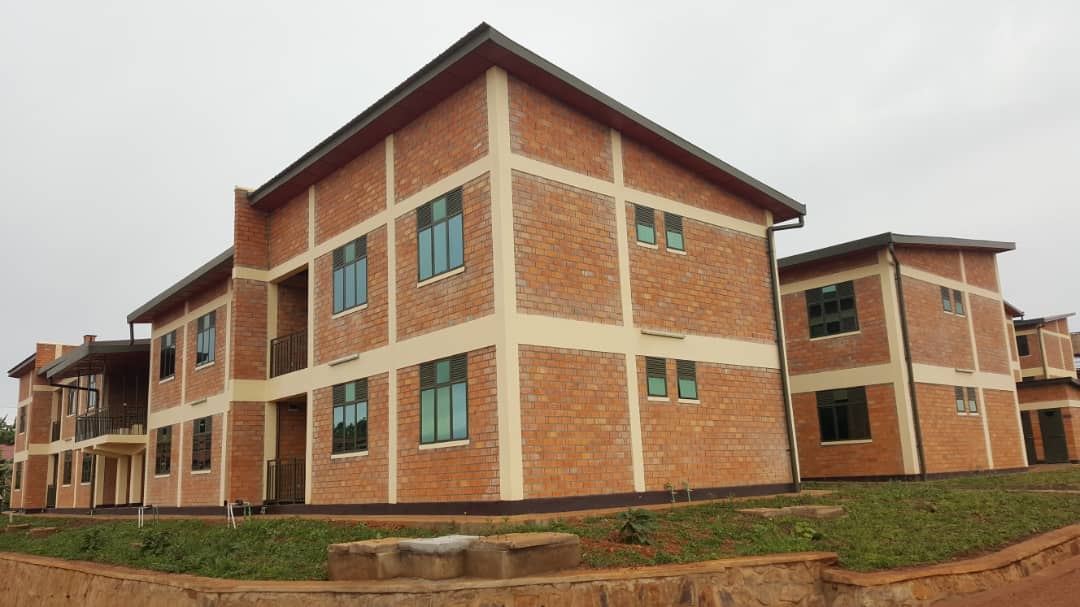 Most awaited before the end of his term, Rwamurangwa wants to inaugurate the Gasabo district headquarters near Rwanda Development Board (RDB) and Tele 10 buildings.
24.Nyarugenge: New Hospital Coming Soon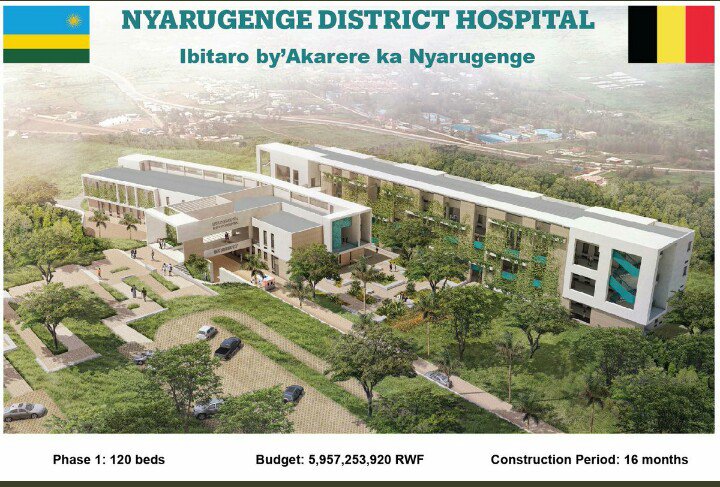 Nyarugenge district, the heart of capital Kigali is particularly blessed to have launched construction of Nyarugenge district hospital, coming to support Muhima hospital, which mainly caters for children and women.
Coming soon is also a road that will connect Kigali sector to Kimisagara, Nyakabanda and Nyamirambo.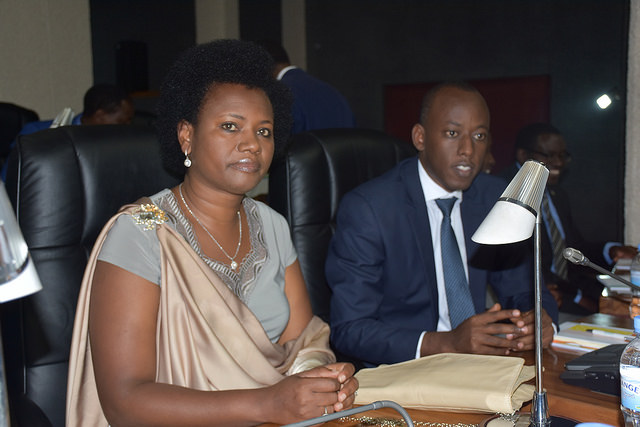 25.Rwamagana: Welcome at our new taxi park
Allegations of poor parkings won't have room anymore in Rwamagana. In the last three years, mayor Radjab Mbonyumuvunyi invested Rwf 679.6 million in construction of a taxi park that is capable to accommodate 40 buses.
The taxi park facility has 20 shopping rooms and modern washrooms.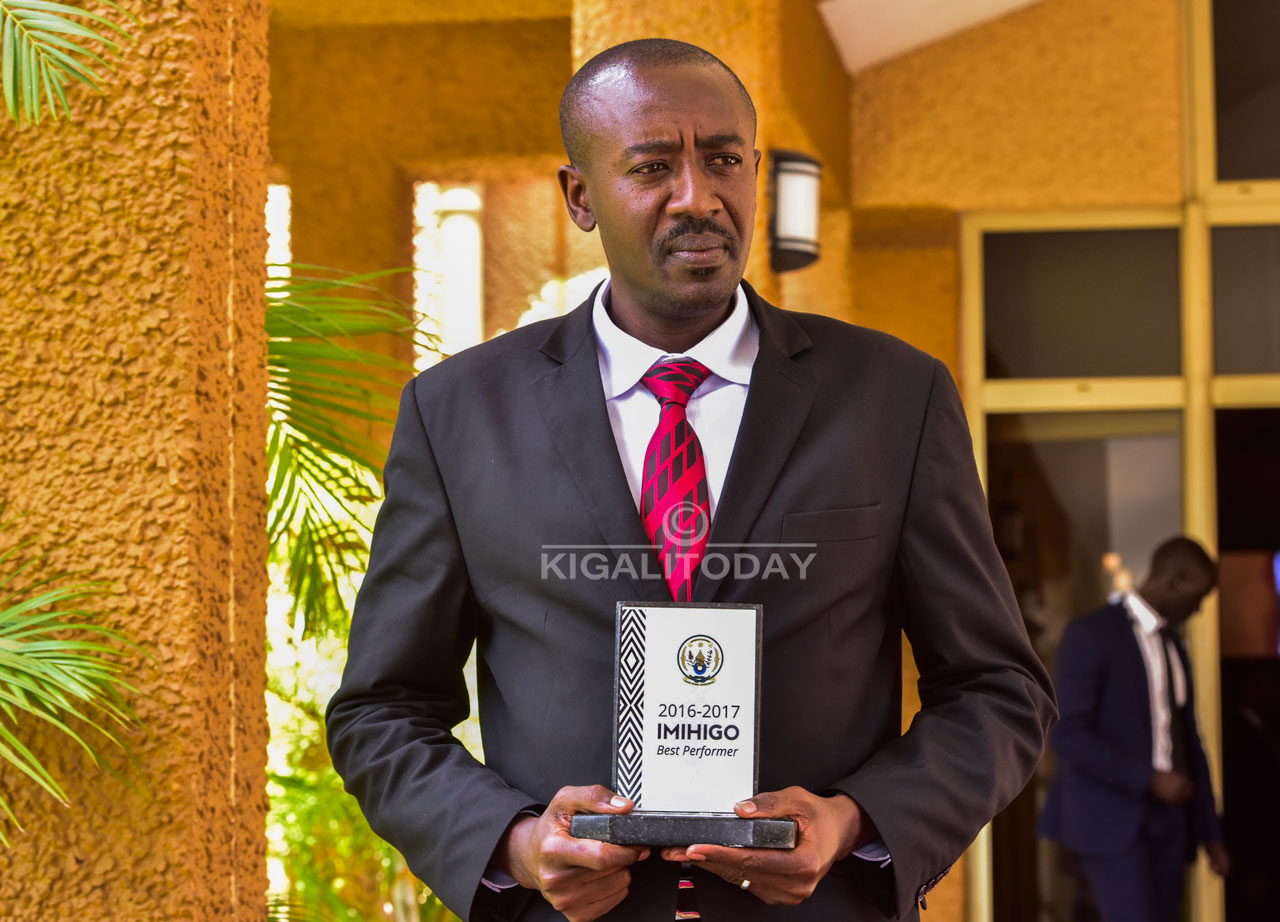 26.Kirehe: We doubled electricity access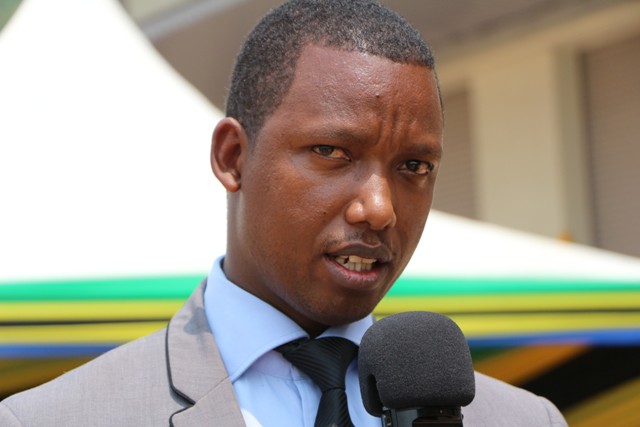 In the last three years, the district on the border with Tanzania achieved a lot, but one of them to mention is electricity rollout where access increased to 43% in 2018 from 21% when Gerard Muzungu and team took over.
The district with an agricultural call, Kirehe expects to increase irrigation surface to 2500 hectares from the current 2000 hectares.
27.Gakenke's Health Conscious
 Umuyobozi w'akarere ni Nzamwita Deogratias, yatangiranye na manda muri 2016.
The health sector is developing with much to do to provide medical facilities in Gakenke district, some 64 kilometers from the capital – Kigali.
However, the district is quite conscious about the health of their citizen.
Mayor Deogratias Nzamwita tells KT Press, that his district kept a legacy of coming on top in community health insurance – mutuelle de santé – coverage for the last four years.
The district increased community health insurance coverage from 91.8% in 2015 to 94.6% in the current fiscal year of 2018 – 2019.
The Mayor and team on the way to Musanze, a touristic district wants to build a state-of-the-art office building to leave a legacy of modernity in the next two years at a turn of Rwf 1.5 billion.
28. Muhanga District: Proudly Secondary City
According to Beatrice Uwamariya, Muhanga district mayor, in the last three years, the district completed construction of 114.3 kilometers including 7.5 tarmac at a tune of Rwf 20 billion.
In the next two years, Muhanga intends to rehabilitate 235.7-kilometer marram road and 39.1 kilometer of tarmac road.
Contributed to this project:
Servelien Mutuyimana, Ishimwe Rugira Gisele, Syldio Sebuharara, Ephrem Musabwa, Sebasaza Gasana Emmanuel, Joyeuse Marie Claire, Ephrem Murindabigwi