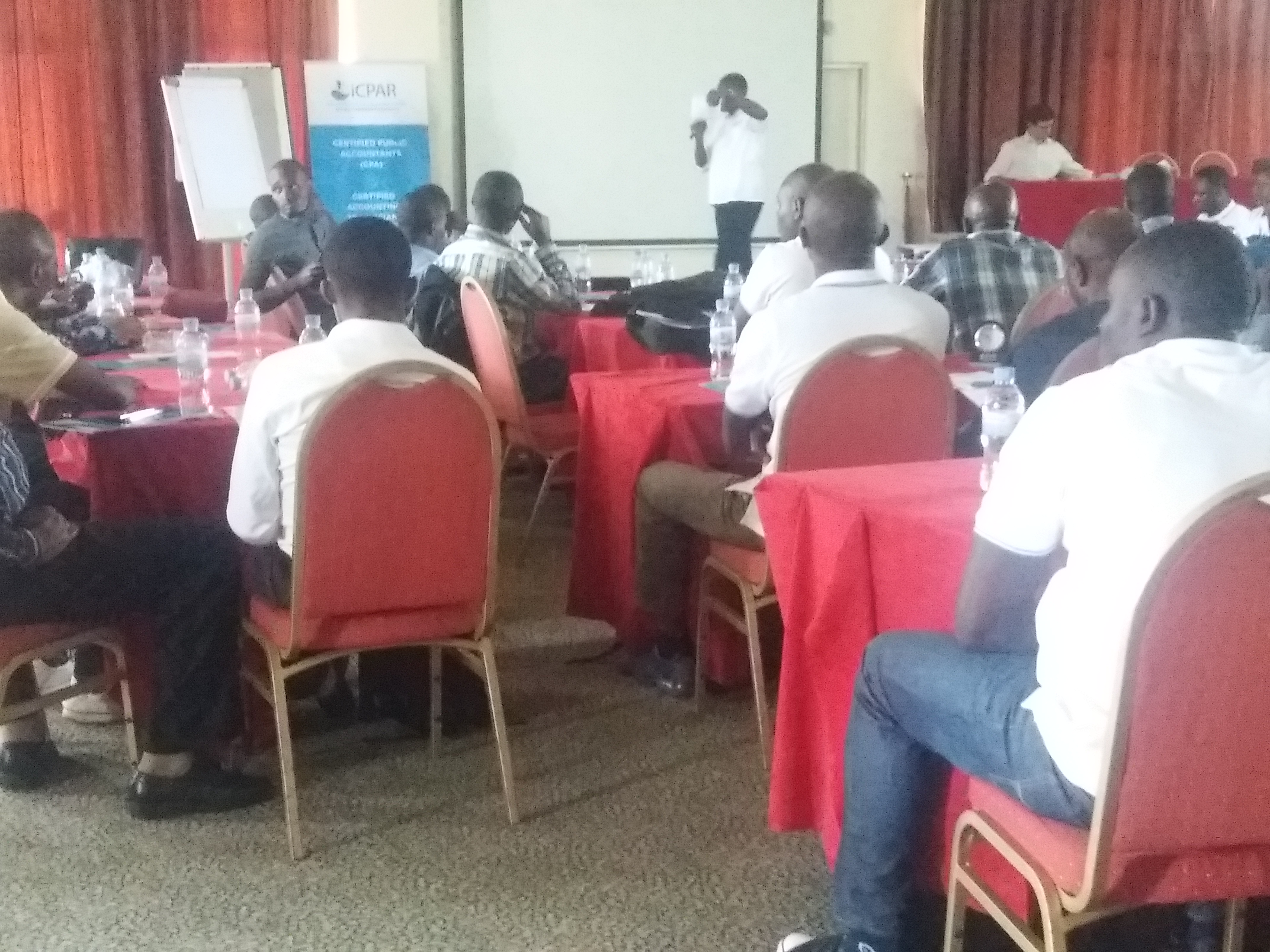 The Institute of Certified Accountants of Rwanda (iCPAR) says it has launched a quest to produce 5000 world-class accountant technicians.
The ratio of professional accountants in Rwanda is still wanting.
As of 2017, there was only one professional accountant for every 30,250 Rwandans.
As a result, every auditor General's report exposes  cases of poor accountability in public institutions.
However, iCPAR promises a strong partnership with government to produce as many professionals as possible to fill the gap.
On Friday, February 8, the institute offered professional training more than 80 teachers and univeristy lecturers.
Amin Miramago, Chief Executive Officer of iCPAR, said one of the priorities the institute has put in place is to produce competent accountants who fit on the global market.
"We want Rwanda to become a knowledge-based society. We want a Rwandan account to start going to Kenya, Uganda, West Africa and all over the globe and do their trade," Miramago said while closing the 2-day workshop in the capital Kigali.
To achieve this, Miramago told participants that workshops are one of the many steps the institute has started to produce a critical number of accountants in the economy.
Currently, iCPAR partners with different institutions such as the Ministry of Finance and universities to provide trainings and conduct exams for Certified Public Accountants (CPA) and CAT.
Given the much needed professionals on the market, Jean Marie Vianney Muhire – Director of education development services at the institute told KT Press that the institute is working with different schools and universities to train teachers who will eventually produce competent accounting technicians.
"We have started training teachers on professional ethics. We want them to produce the best accountants. We have partnered with ACCA to have experts from the UK to train them," he said.
Muhire added that the end result from this program "is to produce students who are competent enough to be on the market."
The Institute has over 500 members.
Currently, iCPAR trains university lecturers and secondary school teachers, among others.
Yvette Mwiza, one of the trainees and a lecturer at the University of Rwanda told KT Press that the institute has started the program at the right time.
"Some of the issues we face is content. But the program is a game changer. We can now be able to produce students who are competent accountant technicians," she said.