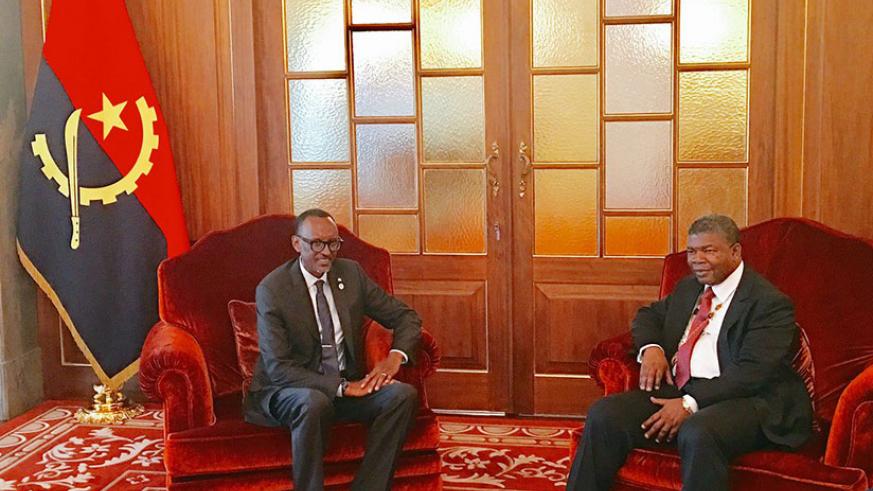 Rwanda's President Paul Kagame has told leaders in Angola that the two countries share a lot in common and hence the need to work together to transform their people.
Kagame concluded a two-day working visit to Angola – known as one of the mineral and oil-rich countries in Africa.
Speaking during a joint press conference in Luanda, Kagame said that in the level of relationship the two countries have developed, "we have looked at areas where we can cooperate and learn from each other, across sectors."
In the course of working together, the President said he sees no obstacles in place.
"There are no limitation to what we can do together or how much we can benefit from each other," he said.
According to President Kagame, "There are many things that bind our two countries, through history, culture and ideologically. What we believe in is developing our people and doing everything we can for the transformation of our people."
"We believe it can be achieved through investment with and in each other," he added.