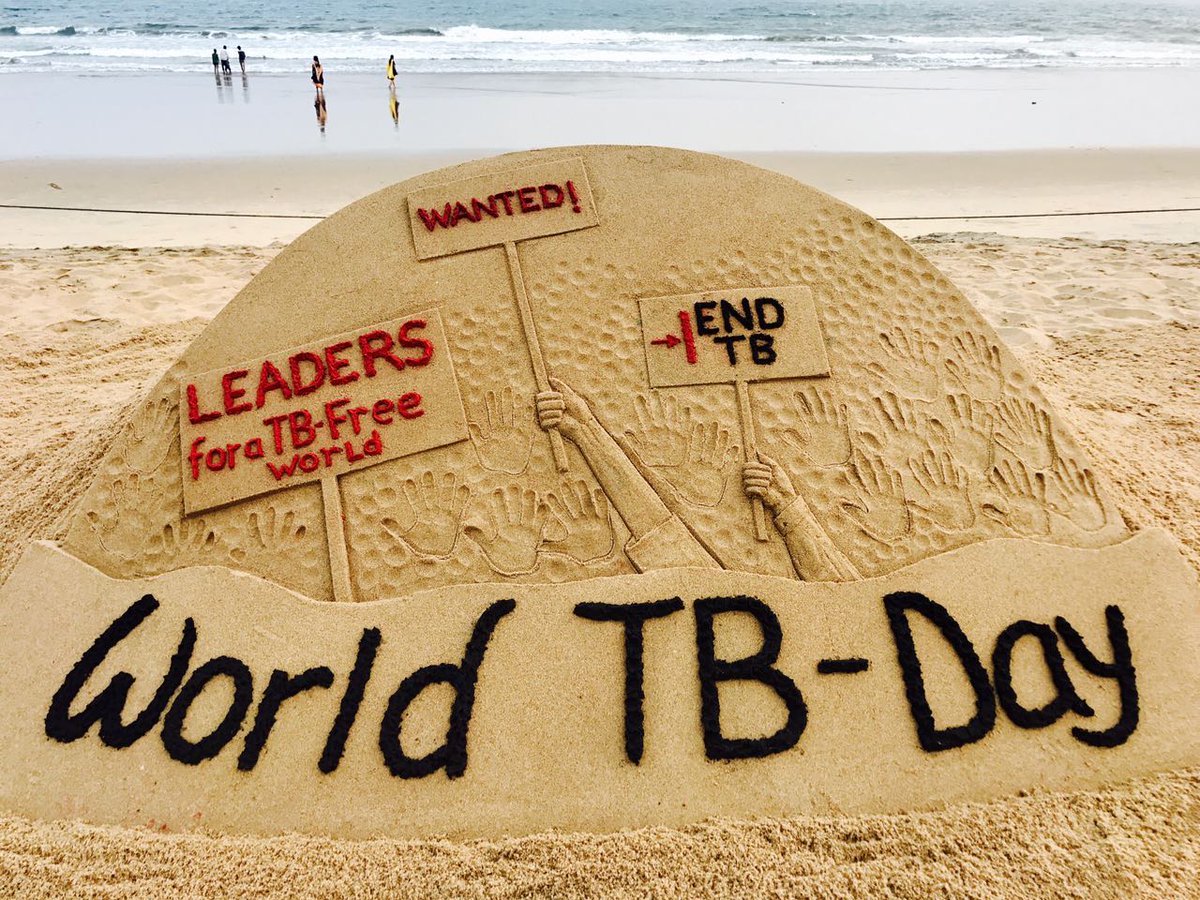 Tomorrow, Friday 22, Ministry of Health officials will join residents at Remera-Rukoma hospital in Kamonyi district, Southern Rwanda to celebrate World TB Day – the most dangerous disease killing over a million around the world every year.
The day is designed to build public awareness that tuberculosis today remains an epidemic in much of the world, causing the deaths of nearly one-and-a-half million people each year, mostly in developing countries.
Tuberculosis the tenth leading cause of death worldwide, and since 2011 it has been the leading cause of death from a single infectious agent, ranking above HIV/AIDS, World Health Organisation (WHO) figures show.
Most of these deaths could be prevented with early diagnosis and appropriate treatment. For example, among people whose TB was detected, reported and treated in 2016, the treatment success rate was 82% globally; and in high-income countries with universal health coverage, the proportion of people who die from TB can be under 5%.
About 82% of TB deaths among HIV-negative people occurred in the WHO African Region and the WHO South East Asia Region in 2017.
According to the report, these regions accounted for 85% of the combined total of TB deaths in HIV-negative and HIV-positive people.
India accounted for 32% of global TB deaths among HIV-negative people, and for 27% of the combined total TB deaths in HIV-negative and HIV-positive people, according to Global TB report 2018.
How is Rwanda dealing with the deadly disease?
During the same celebration of the day last year, Rwanda Biomedical Center (RBC) carried out a five-day screening campaign of 3,893 youth.
Of this number, 285 were found with tuberculosis signs while only two of them were found with tuberculosis.
The country has been on the wheel of uprooting the silent killer diseases – especially by introducing latest medicines to patients.
The 2013-2018 TB National Strategic Plan (NSP), Rwanda allocated $69.3 million to push TB control program in the country.
Under the plan, the Ministry of health had set a target to achieve 23% reduction of TB incidence rate from 86.0 per 100,000 people to 67.0 per 100,000 population and 37% reduction of TB mortality rate from 10.0 per 100,000 to 6.3 per 100,000 population.
Of these targets, Dr. Patrick Migambi – Division Manager Tuberculosis and Other Respiratory Diseases told KT Press that: "We have surpassed these targets."
For instance, he said, of 23% reduction of TB incidence rate from 86.0 per 100,000 people to 67.0, the rate stands at 57 per 100,000 population.
Last year, Health Ministry introduced new TB medicine that quickly treats.
Pharmacists across 30 districts of the country were introduced to new TB medicines. The new medicine targets children under 15 years with under 25kg.
The new TB medicines introduced are Rifampicin 75mg + isoniazid 50mg + pyrazinamide 150 mg for intensive phase of 2 months and Rifampicin 75mg + Isoniazid 50mg for continuation phase of 4 months.
TB treatment period takes between six and 12 months for those with less intensity while those with high intensity of Tuberculosis are currently treated in only nine months which downed from 20 months).
World TB Day is celebrated on March 24. The date marks the day in 1882 when Dr. Heinrich Hermann Robert Koch – a German physician and microbiologist announced that he had discovered the bacterium that causes TB, which opened the way towards diagnosing and curing this disease.