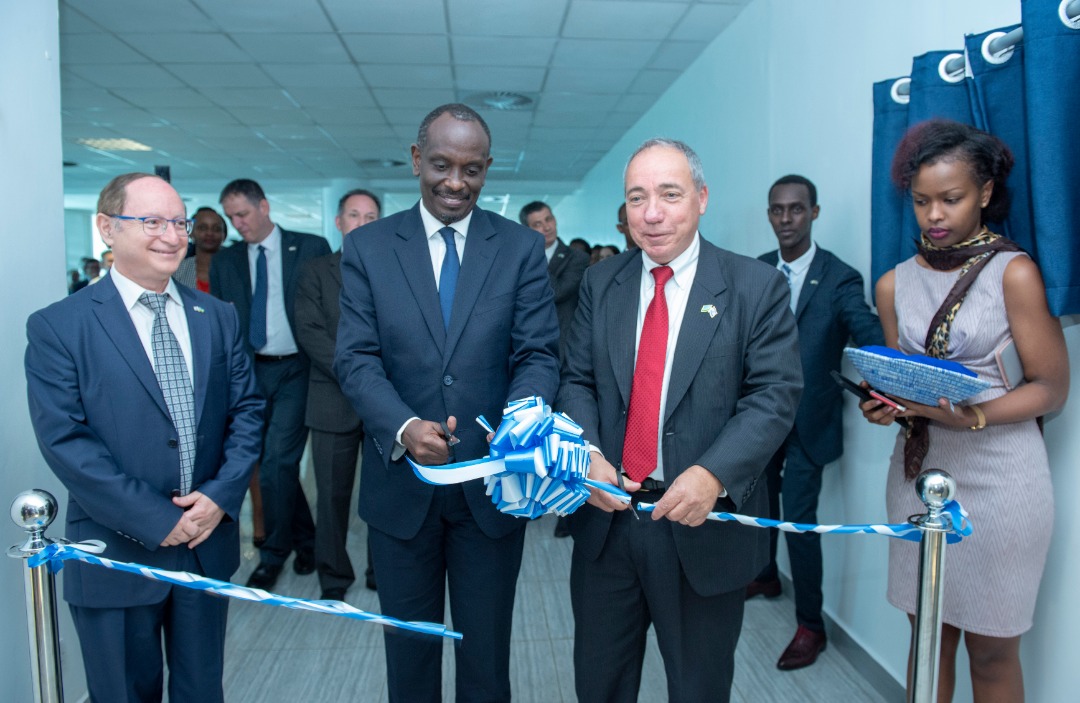 The diplomatic corps of Rwanda today added one new member to the family of embassies operating in the country with Ambassador Ron Adam of the Israel Embassy in Kigali.
The embassy, which adds to the existing 32 diplomatic missions in Kigali, was officially opened in the presence of Rwanda's Minister of Foreign Affairs, Dr. Richard Sezibera and witnessed by officials from both countries.
The Israel envoy had early on Monday morning met with President Paul Kagame for a courtesy visit to discuss and further push the growing relationship between both countries.
After the opening of the Embassy, it was also time for business as both sides held dialogue with Rwanda's Foreign Affairs ministry in which many new exciting projects were said to be in the pipeline.
"Honored to meet with Rwanda's President Paul Kagame, to discuss the promising friendship and the future areas of cooperation…Thank you President Kagame for your warm hospitality," said Yuval Rotem, the Director General of the Ministry of Foreign Affairs of Israel.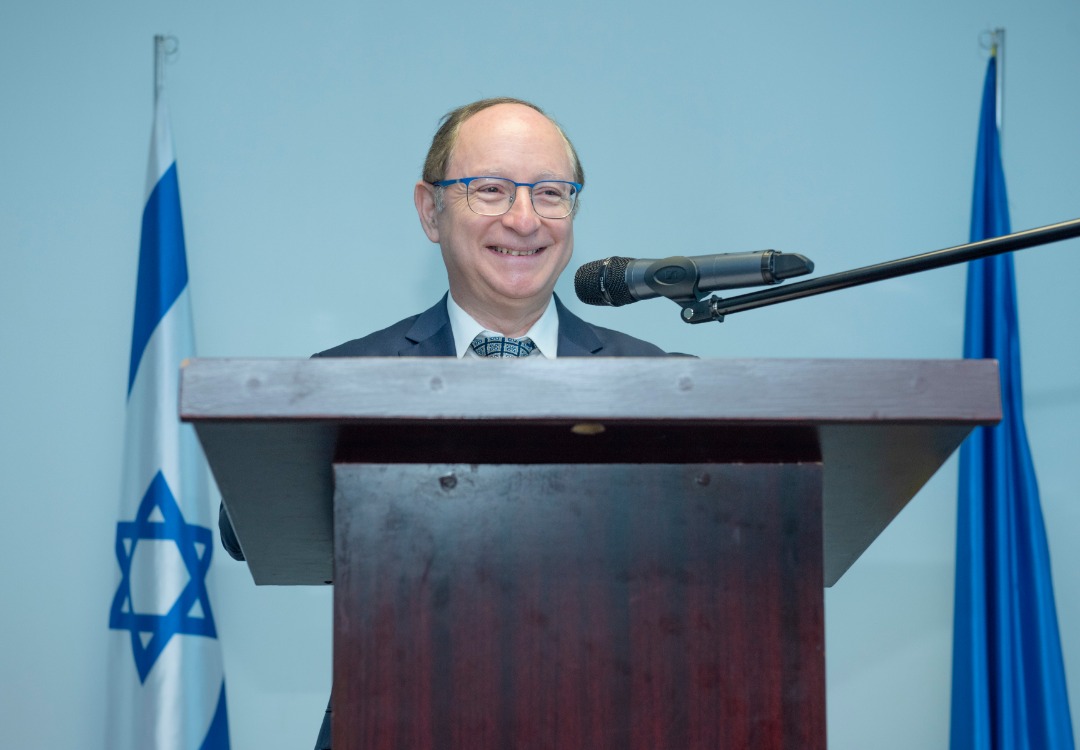 The Israel- Rwanda relation has since 2016 been strengthened, where Israeli Prime Minister Benjamin Netanyahu, on the first trip to Africa, visited Rwanda where he held bilateral talks with President Kagame and visited the Kigali Genocide Memorial Centre.
A discussion on this relation has also witnessed Rwandan Minister of Trade and Industry Soraya Hakuziyaremye receive the Ambassador Adam on March 29 to further discuss trade and investment cooperation- which is currently of interest between the two states.
In January this year, Rwanda and the State of Israel signed Air Service Agreement, which is expected to allow the national carrier – RwandAir operate direct flights to Israel next month.
In March, Rwanda Development Board (RDB) and an Israel firm signed $ 66.5 million deal to develop 5,600-hectare agricultural project in Gabiro Agribusiness Hub Project (GAHP) in Eastern Province.
Both countries have jointly established a Horticulture Center of Excellence at Mulindi, to build capacity for Rwandan farmers to boost the Agriculture sector especially in Horticulture.