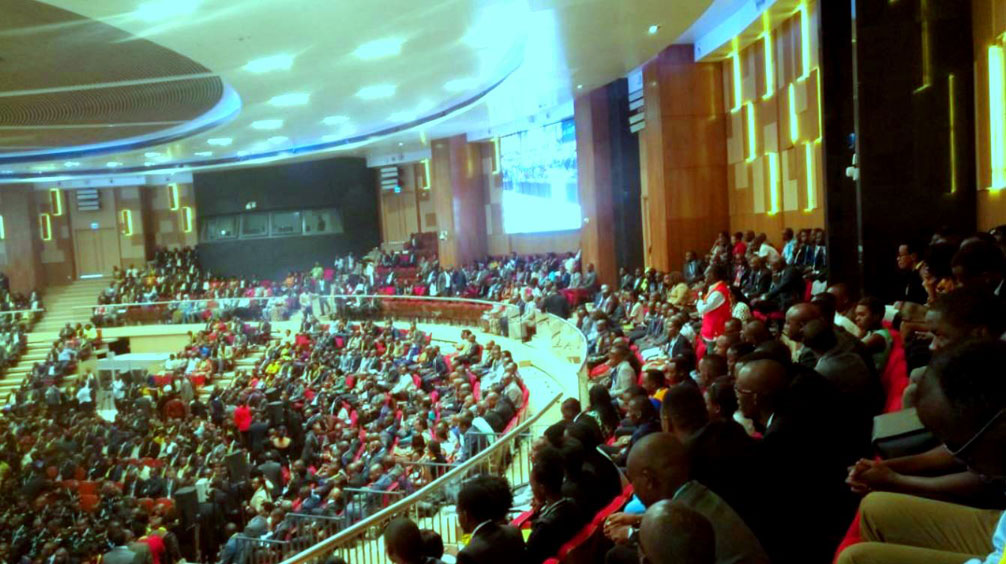 Rwanda has set new targets for revenues earned in hosting Regional and International Conferences to an increase of 8%.
According to Rwanda Convention Bureau (RCB), the new revenue targets will increase to over $88 million this year compared to $74 million last year.
In the last 3 months of 2019, Rwanda has so far hosted major conferences such as International Women's day conference, African CEOs forum and Africa Health Agenda International Conference (AHAIC).
Upcoming conferences include Transform Africa Summit (TAS), International Conference on AIDS and Sexually Transmitted Infections in Africa (ICASA 2019) among others.
A total 225 International conferences are scheduled to take place in Kigali this 2019.
Frank Murangwa, Director of destination marketing at RCB told KT Press "we have big conferences to host this year, this means revenues are also expected to increase by about 8% compared to last year."
"We have upcoming conferences including ICASA 2019 that will be held on 2nd to 7th December 2019 in Kigali Convention Centre. It is expected to convene about 10,000 participants, but we are prepared with enough accommodations and transport facilitations to cater for the visitors, " Murangwa added.
RCB announced targets of fetching $88 million during the training for International Associations Management about MICE.
Organized by RCB, the 3-day training aimed at improving sharing of information of hosting existing International conferences opportunities by all the members of African Society of Association Executives (Afsae).
The training which ended on Thursday was conducted by American Society of Association Executives – a body responsible for training Afsae about MICE and was held at Ubumwe Hotel in the capital Kigali from April 22.
Over 70 Afsae participants from Nigeria, Ghana and Rwanda – the host, aimed at contributing to MICE development through sharing skills.
Mcleene Essiene, Chief Executive Officer (CEO) of Global Frontier Initiative For Development and Empowerment said; "through these trainings, we get enough skills of communicating and sharing information about International conferences, managing MICE associations and creating chances for those who are able to host big conferences."
He further said; "Before hosting conferences, a country is supposed to have major necessities including; peace in the country, good accommodation, easy visa system accessibility to visitors, so we share information to  members about opportunities available worldwide," Essiene told KT Press.
In May 2018, International Congress and Convention Association(ICCA) named Rwanda as the third most popular destination in Africa for accommodating international meetings and events.