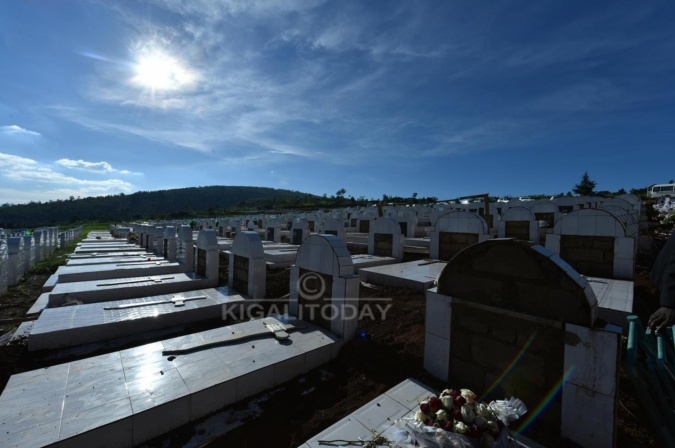 A family in Kigali is planning burial arrangements for their loved one, a man in his thirties who died of a silent killer last week. Burial is scheduled tomorrow.
A grief engulfed the relatives of that family when mysterious death claimed the young man who had tied the knot a couple of months earlier.
He died of Hepatitis C – a silent killer which is claiming millions of lives around the world. The man had tested Hepatitis C positive during the dating period and he started taking the medicines, hoping for the better, but it was too late.
The agony of his passing has affected his spouse. But to the deceased's family, it was a tragedy coming in after another.
One month earlier, the deceased's young brother had also died of the same disease after testing positive one year earlier.
The disease is now killing approximately 399, 000 people each year, mostly from cirrhosis and hepato-cellular carcinoma.
In Rwanda, the deceased and his brother leave at least 4% of Rwandans walking everyday, without knowledge of having the deadly disease that mostly attacks people aged 50 years old and beyond, according to experts in treatment of the disease.
In a recent interview with KT Press, Dr. Jean Damascene Makuza, director of Viral Hepatitis and Sexually Transmitted Infections (STIs) unit at Rwanda Biomedical Center (RBC), said that hepatitis B and C can last over 20-30 years in someone's body without being detected, but "the level where a patient starts showing signs is when the disease can hardly be treated."
Globally, World Health Organisation (WHO) says that an estimated 71 million people have chronic hepatitis C infection, while antiviral medicines can cure more than 95% of persons with hepatitis C infection, thereby reducing the risk of death from liver cancer and cirrhosis, but access to diagnosis and treatment is low.
The treatment of Hepatitis C is costly. In Rwanda, the treatment per patient may cost up to Rwf 1 million.
However, the country has zeroed down the cost, in a push for a campaign to vaccinate and uproot the disease.
In December last year, Rwanda launched a $113 million national campaign to uproot the deadly Hepatitis C in the next five years.
According to Rwanda Organisation for Fighting Against Hepatitis (ROFAH) – an organisation campaigning for treatment of the disease, at least 400,000 Rwandans could be unknowingly suffering both Hepatitis B and C.
The organisation further adds that; of 470,000 people tested for the disease so far, 24,000 are affected, with only 7000 currently on treatment while 6000 have won the battle against the disease.
No early checkup
There are different types of hepatitis viruses Rwandans have suffered for so many years. However, apart from the deadly hepatitis B and C, others are easily treated, health experts say.
While government has provided massive testing and treatment of the disease, the number of Rwandans turning up  remains minimal, experts warn.
"Most people have suffered and died of the diseases because of not seeking early tests," Dr. Makuza told KT Press.
Jean Bosco Rutikanga – the head of ROFAH expressed worry that those who don't seek tests and treatment continue to spread the disease, which, he says, "Is detected when a patient develops signs of dizziness and loss of energy."
"We urge Rwandans to go for tests and those found with the disease will be treated," he told KT Press during celebrations to mark International Day against Hepatitis.
According to Rutikanga, treatment of the disease has been regarded by many as expensive, "But government has subsidised medicines to ensure free treatment of patients."
According to Callixte Karangwa, a survivor of the disease, Rwandans should grab the opportunity offered by the government.
"Since 2015, new medicines for treatment of Hepatitis arrived in the country and the disease is now treated free of charge. Previously, it required a patient Rwf12 million for a full 12 months treatment," he said.
With free diagnosis and treatment, government has provided room for a safer community free from the deadly disease in which Rwandans can avoid future tragedies such as what happened last week.