King Faisal Hospital, Kigali (KFH), Kibagabaga and Masaka district hospital on Tuesday conducted simulation exercises aimed at preparing for a possible outbreak of the Ebola virus and managing it.
The Ebola simulation exercise (SIMEX) which is aimed at ensuring readiness by hospitals in case of an Ebola emergency outbreak, saw medical personnel engage in activities aimed at dealing with the dangerous virus which remains present in the neighbouring Democratic Republic of Congo (DRC).
According to Dr Emmy Agabe Nkusi, the lead doctor at King Faisal Hospital, the Medical Simulation Exercise tested Rwanda Defence Force (RDF) medical service personnel and other stakeholders on the readiness and general conduct during a probable Ebola outbreak in Rwanda.
Dr Nkusi, the head of medical services at KFH told KT Press that the exercise was aimed at readying the hospital to deal with any possible Ebola cases, even though Rwanda has not yet registered any cases of the deadly virus.
"Ebola spreads through body fluids. So this exercise is aimed at demonstrating how one can limit body contact through and the extra caution medical personnel have to take when dealing with such a case, including hygiene and protection," he said, reminding the general public about the signs of Ebola.
"The signs include a high fever, general body weakness, vomiting blood and bleeding from different body parts such as the nose, ears and others. When someone displays such signs, they are immediately isolated for treatment as well as all people who made contact with that person," Dr Nkusi explained.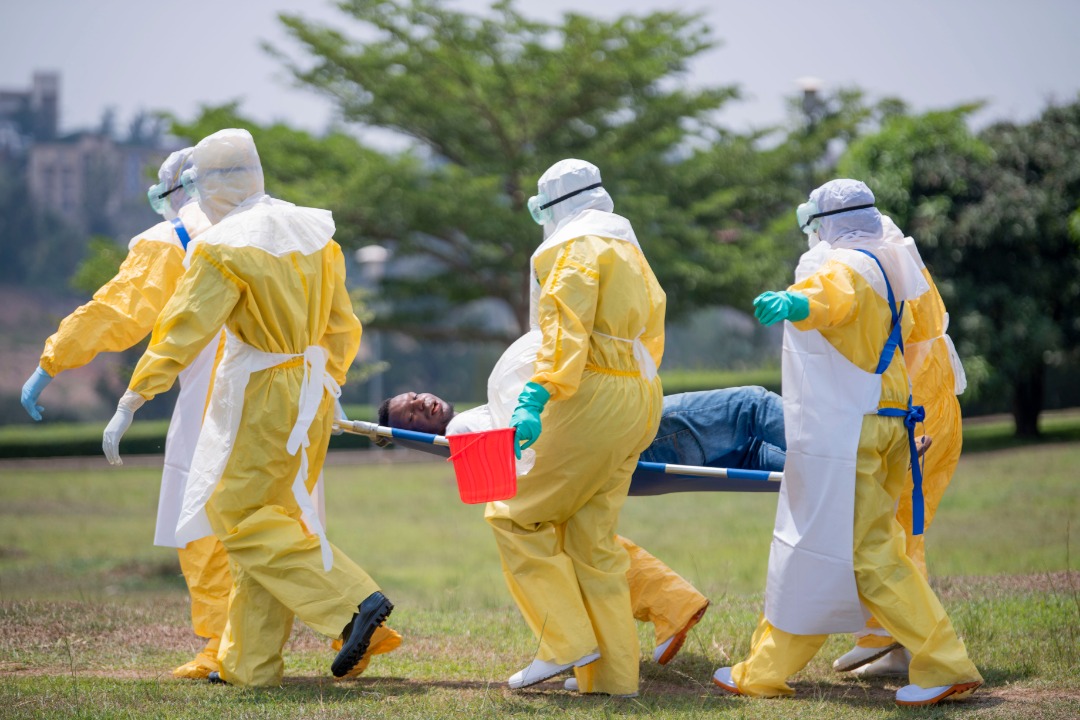 Dr Nkusi added that currently, there is an Ebola vaccine but it is mostly given to people who work in close proximity with DR Congo or are at a risk of contracting the virus.
"We have not had any Ebola case registered in Rwanda but we encourage people to people to exercise caution and continue exercising vigilance and observe different national mechanisms to prevent Ebola.
The exercise involved hospital personnel taking part in a practical rehearsal to deal with an 'Ebola patient', using the right equipment and procedures that can effectively contain Ebola in case of an outbreak.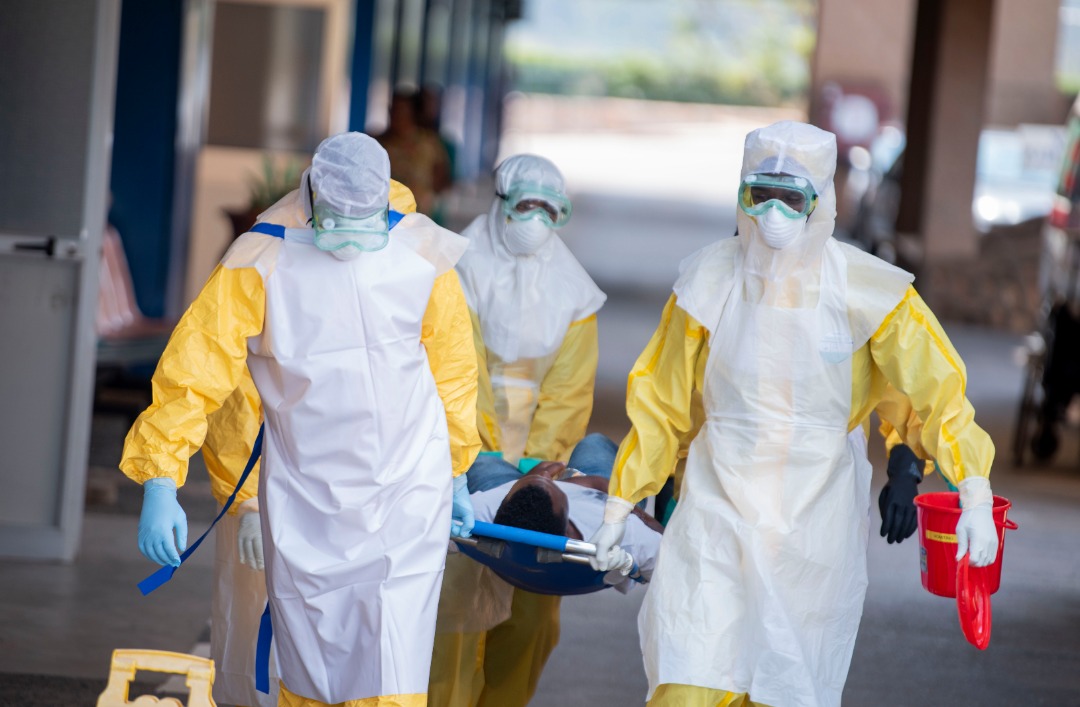 During the exercise, an imaginary Ebola patient reported to the hospital with signs similar to Ebola's and medical personnel immediately responded, isolating the patient while taking precaution measures as the attended to the seemingly sick patient.
Tests are carried out between 48 to 72 hours while the patience is already undergoing emergency treatment, upon confirming the virus, treatment starts. The staff also undergo a disinfection exercise to avoid spreading the virus to others.
The Ministry of Health in an announcement warned the public against spreading pictures from the simulation exercise to mislead the public as though there is a case of Ebola in Rwanda, emphasising that no single case of Ebola has been registered in Rwanda.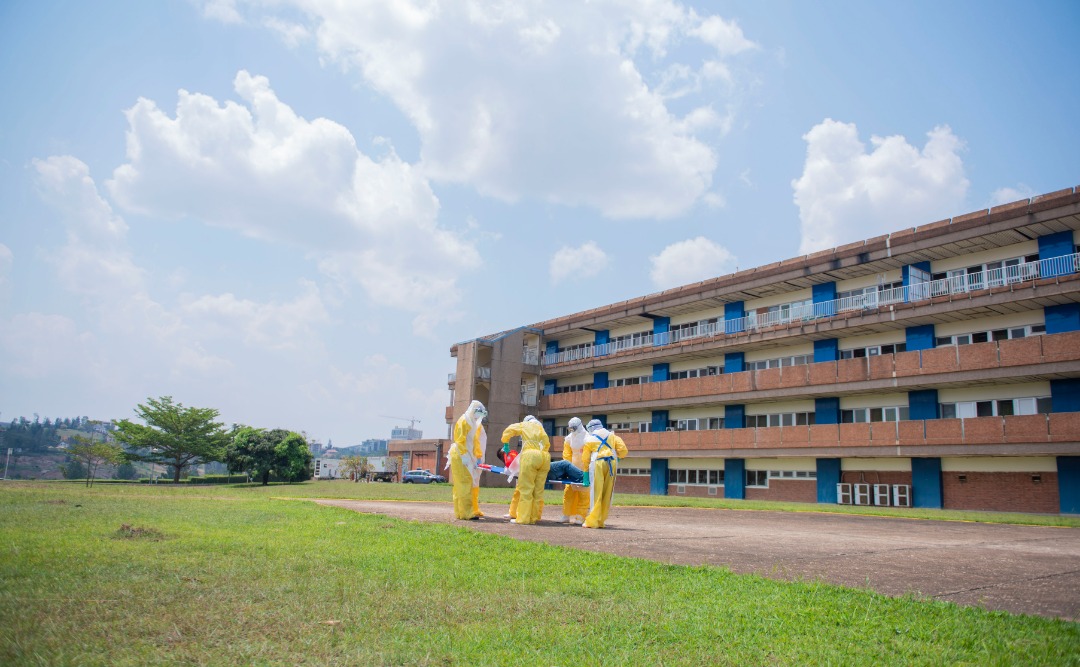 Photos: Roger M. Rutindukanamurego