The Wasps – Rwanda's national team has marked an unprecedented performance to tell its supporters that it is not strange for any team to please their fans at least once in a lifetime.
Indeed, Amavubi outstanding performance is rare, but their performance against the Pirates of Seychelles in World Cup Preliminary Qualifiers is the rarest.
Last week, the team whose head coach, a local football veteran Vincent Mashami marked a 3-0 win against Seychelles at the 10,000-seater Linite Stadium in the Seychelles capital, Victoria.
The thinking was, among the Rwandan fans, that, given the previous recurrent poor performance,Amavubi could not do more than that, but the team defied the odds in the return leg at home.
On Tuesday, at Kigali regional stadium, Amavubi stars was looking forward to a double digit win which indeed they managed with 7-0 against the visitor, thus totaling a 10-0 in both legs.
First to net was Bizimana Djihad in the 16th minute following a pass from Kagere Meddie.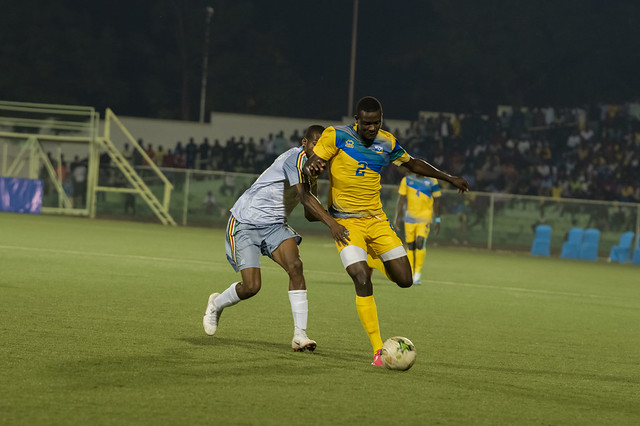 In 27th minute, the latter also got a good opportunity to do an interesting finish to mark a second score, then Jacques Tuyisenge netted the third and fourth goals in 29 and 34th minute respectively sending Seychelles in half time with a big lesson.
In the second half, the Pirates stars had already 'conceded defeat'. Kagere Meddie scored his second goal while Bizimana Muhadjiri and Yannick Mukunzi also scored a goal respectively.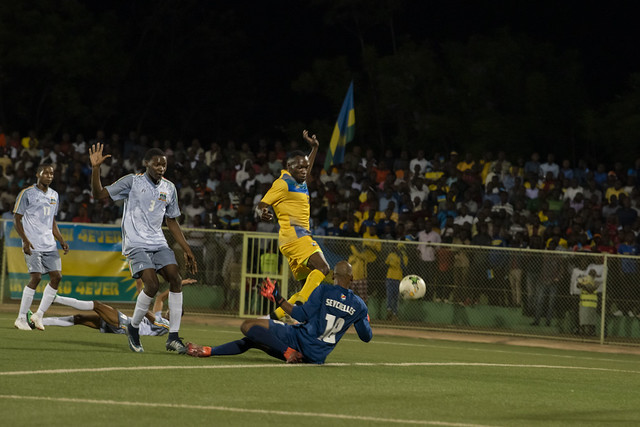 All photos  and more here Plaisir Muzogeye