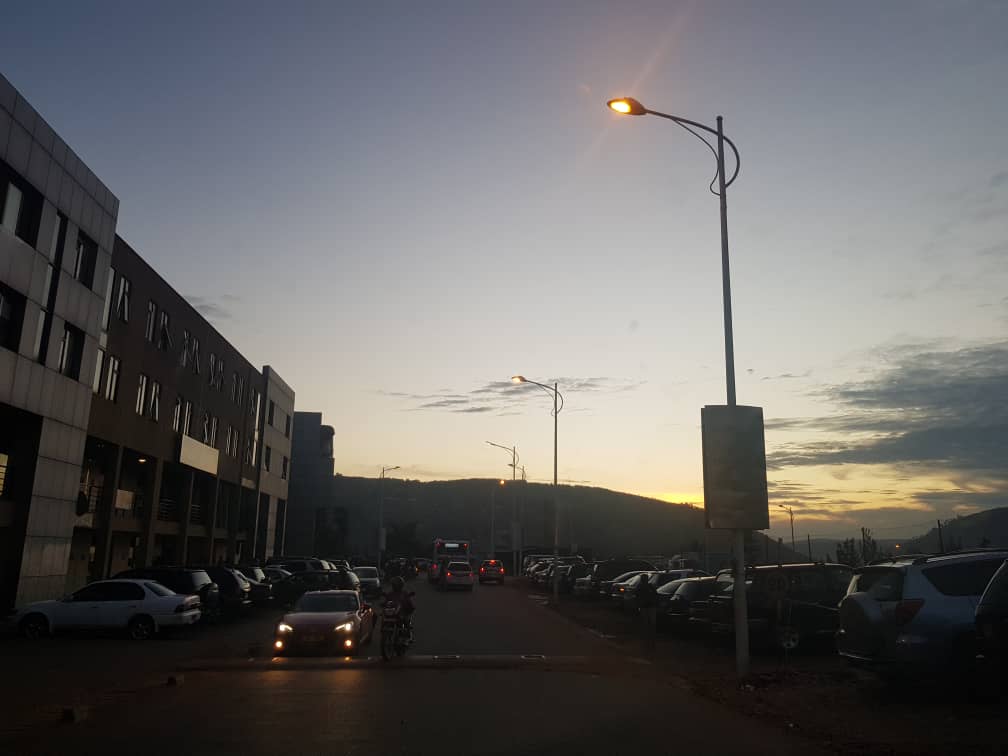 Rwanda aims for universal access to electricity by 2024, and it envisions the private sector as crucial to reaching that objective. Whether the sector is rising to the challenge was the subject of a two day Conference held at the Kigali Convention Centre, organised by Energy Private Developers, with support from the Government of Rwanda, and the African Union.
Over a billion people across the world have no access to electricity, most of these, 6oo million, are in Africa. Energy Private Developers (EPD) is part of Rwanda's strategy to extend access to electricity to the entire population. This is the third EPD conference. Titled The 3rd Renewable Energy for Sustainable Growth (RE4SG), the conference's agenda was shaped, inevitably by the looming disaster of Climate Change, and the challenge of meeting the UN's Sustainable Development Goals (SDGs). Sustainable Development 7, calls for "Affordable and Clean Energy."
Energy Private Developers is a part of Rwanda's Private Sector Federation (PSF), which advocates for private companies in Rwanda's energy sector. Its remit includes attracting foreign energy companies to work with Rwandan companies.
"Normally, this is an investor conference where we bring together partners, government…we are the neutral body between government, private sector and donors," says Sunday Kabarebe, Chief Executive Officer for EPD.
If the three conferences it has held are anything to judge by, the organisation has already achieved of its main aspirations, "to become a forum for partnership and development in energy cluster in Rwanda…Enhance national and international cooperation in order to acquire advanced knowledge, new technologies, and partnerships with foreign companies and investors to develop energy cluster in Rwanda…"
Whereas earlier meetings focused on Rwanda's energy needs, as well as support from the Government of Rwanda, and several government agencies, like the Rwanda Development Board (RDB), this third conference was also supported by the African Union, bringing together participants not only from across the continent, but from around the world, to "explore and showcase Africa's Renewable Energy Potential."
Although the discussions do resonate across Africa however, the case study certainly remained Rwanda, with topics such as Renewable Energy Status in Rwanda, Rwanda's E-mobility vision, Closing the Gender gap in Rwanda's energy sector, Challenges and Opportunities for Microgrids in Rwanda, the Role of Hydropower in Rwanda's Energy Mix…"
Rwanda is acknowledged as an exemplar in how to approach fulfilling the undoubtedly difficult objective of universal access to electricity. According to a World Bank report, more than half of the country's homes now have access to electricity, a dramatic increase from 10% in 2009, and barely that a few years earlier still.
"Rwanda has become a front runner in the effort to provide affordable, reliable and sustainable electricity to all citizens in Africa," said the Bank's country manager, Yasser El Gammal, "The challenge will be to ensure that electrification programme remains affordable to the government."
Judged from the perspective of how the country envisages to achieve it, the aspiration to have a hundred percent access to electricity by 2024 is accepted as realistic. Quoting his organisation's own report, World Bank Energy Specialist, Joern Huenteler, says, "Rwanda has successfully attracted a number of private companies to invest in the electricity sector, especially in power generation, and off grid electrification…" The country expects to meet its ambitious target with a combination of 52% on grid electricity, and the remaining 48% coming from off grid suppliers, mainly solar energy.
"We are one of the leading African countries in terms of electrification and access," adds Kabarebe, "but we do not compare ourselves to other countries, we just set a target, we want to be 100% electrified by 2024, and we have to work towards that target…with the policies and regulations that were discussed, and the commitment of the government that was shown, the commitment of development partners in setting up the results based financing…other subsidy from the African Development Bank, under way that is going to be done at the district level, hopefully those things can clear out the road blocks for us to reach universal access. And hopefully, my people, the Rwandan people, in the villages can access lights, radio, phone charges…the basics."
And for Kabarebe, success for EPD discussions serve to bring about common ground between the different sectors that must come together, if the goal of universal access to electricity is to be achieved.
"We discussed some of the issues, policy issues came up as some of the reason for slowing down off grid, hopefully this can drive more talks between the private sector, development partners and government…Our desire is to help government reach its target."
While he is pleased with the support the private sector is getting from the government, he feels that policy making could move at a faster pace.
"The government does a lot, they do help us in removing road blocks, but at the same time, certain policies do become not road blocks, but, barriers that hinder the fast pace that we want…For instance the ministerial guidance for standards on a solar home system took a long, more than a year to discuss…we want negotiations to go quicker, quicker reactions."
"The government does have quick reactions" he concedes, "but some policies are really hard on a technical level to change, so perhaps if government can approach us prior to launching policies, then we can have a good speed to achieving the target."
In other words, normal relationship, a private sector advocacy organisation wishing for faster government policy making, on standards and regulations.