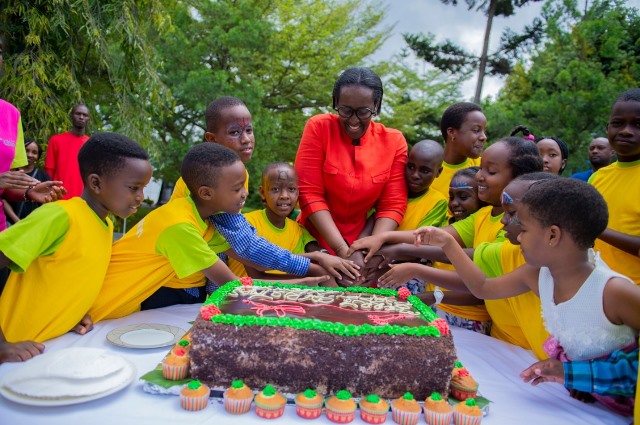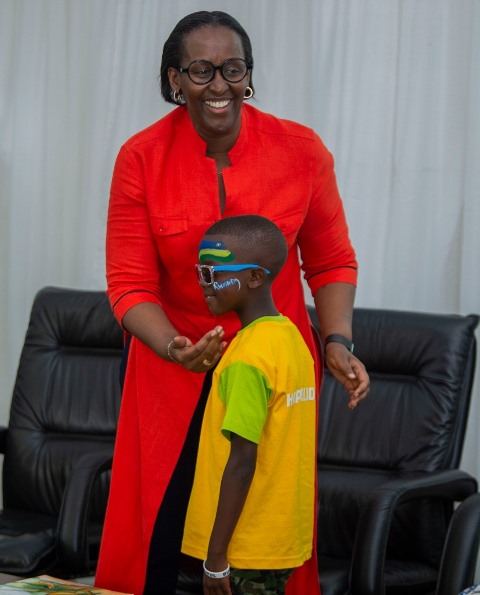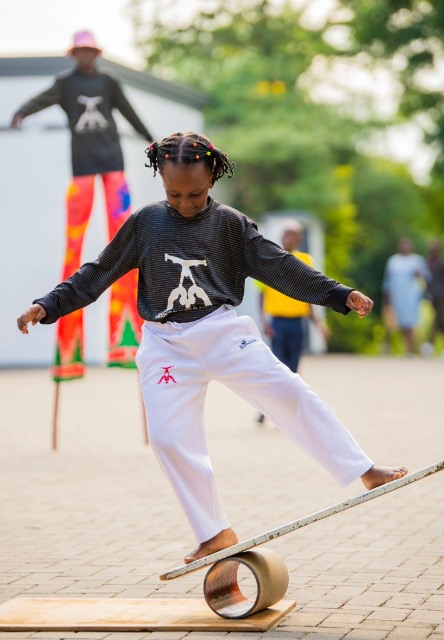 December 15, 2019 will be a memorable day for hundreds of Rwandan children who, not only spent a day with First Lady Jeannette Kagame but also had fun with her and sat on same table for lunch before departing with her gifts.
This morning First Lady Jeannette Kagame hosted over 200 children from across the country, for the annual End of Year Children's Party, which was marked by exchange of gifts and cake cutting.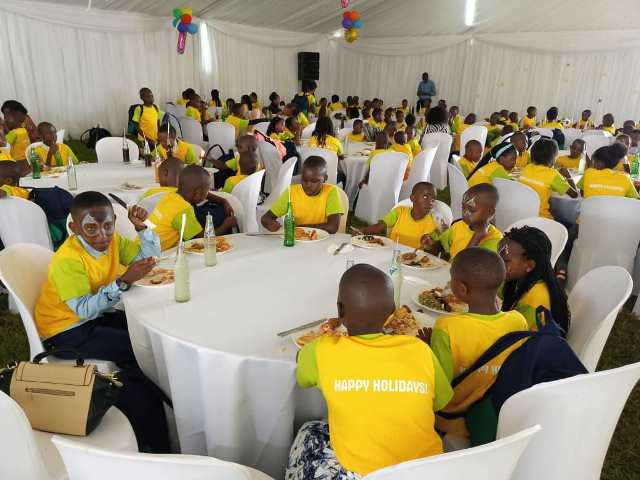 For anyone who had not yet enjoyed watching children's physical skills, Urugwiro were the place to go and a camera lens can explain the mood better than anything.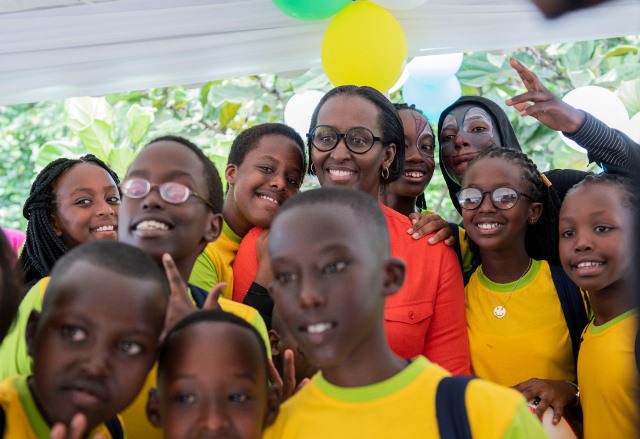 The children showed what they do best in acrobatic, enjoyed children's games of all kinds in the green Urugwiro garden, networked and in the end, shared lunch with parents and First Lady Jeannette Kagame.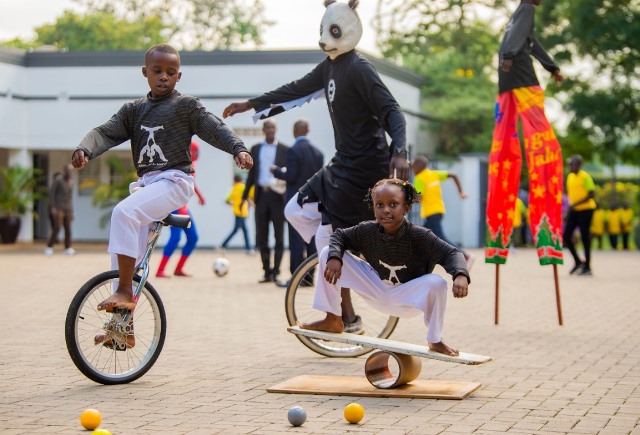 The First Lady gave them several scholastic gifts to conclude a colorful event which makes the children to enter 2020 with memorable gifts.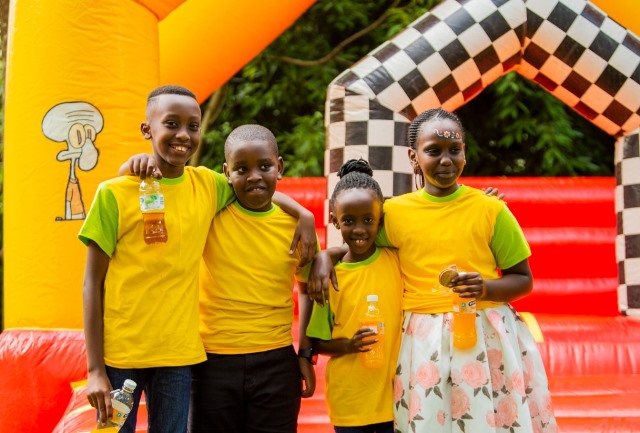 They will enter 2020 with a photo that they will keep for generations, to remember that in 2019 festive season, they were a distinguished guest of the First Lady.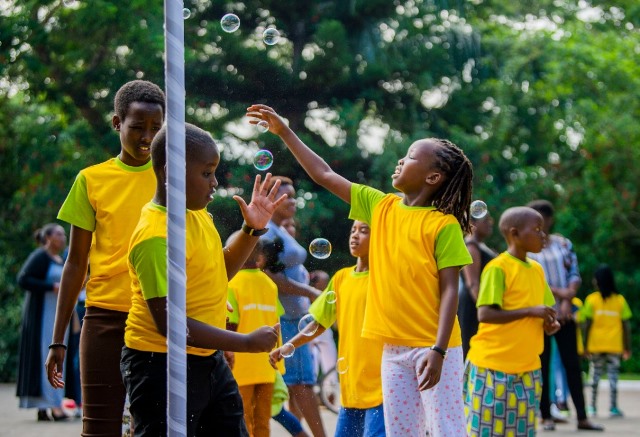 "We are very grateful that the First Lady invited us for this party to wish us merry Christmas and a prosperous 2020. It is a good example that all parents should emulate," said Elodie Octavie Akoyiremeye, the president of national children's forum.
"It is an indication that the country takes us(children) as people of great value."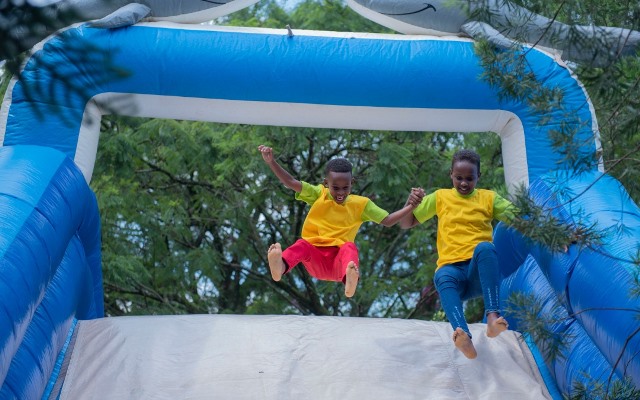 Akoyiremeye does not take for granted the gift of the First Lady. She said that, for example, while the note books they were given might look as any other notebook from the market, they are a great encouragement towards success.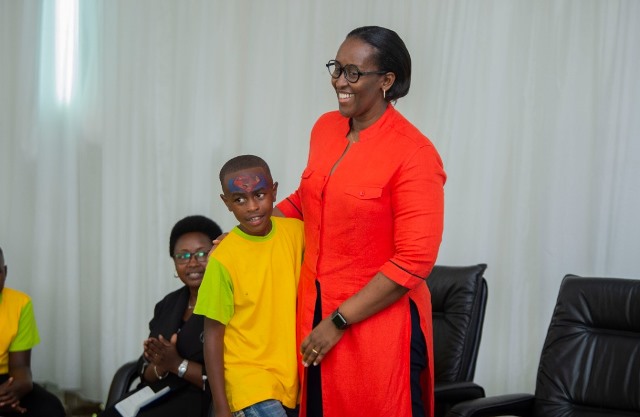 "Whenever I will take a pen and write in this notebook, I will remember the distinguished person, the parent(First Lady) who gave it to me, and it will encourage me to always work hard. Remember, not all children in the country got this gift. We were just blessed to be here," said Akoyiremeye on behalf of all the delegates.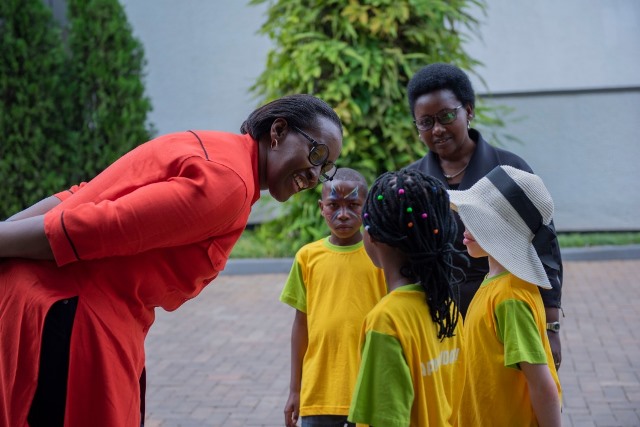 "Fun was the first of its kind; this nice food, and most especially this soccer ball gift is memorable," said another child called Gakire.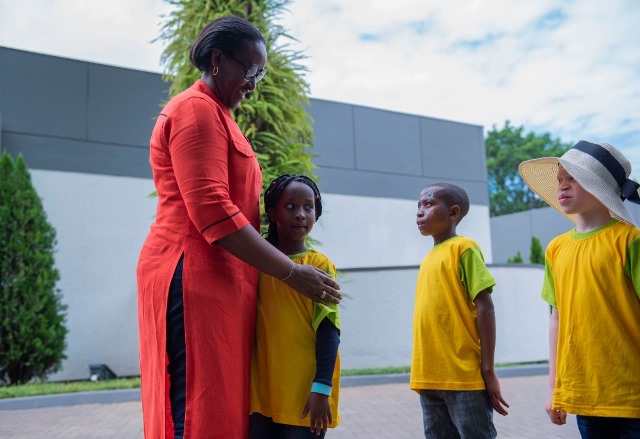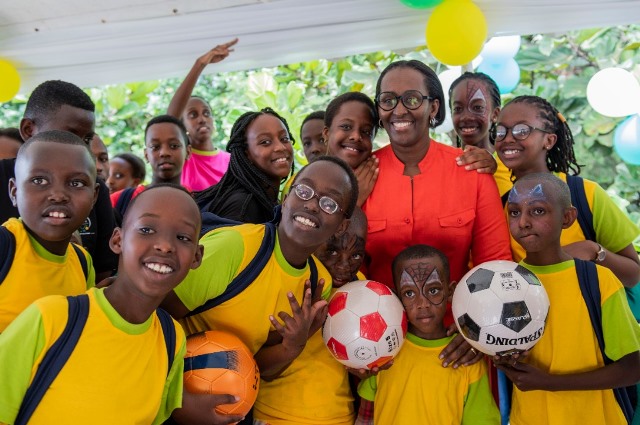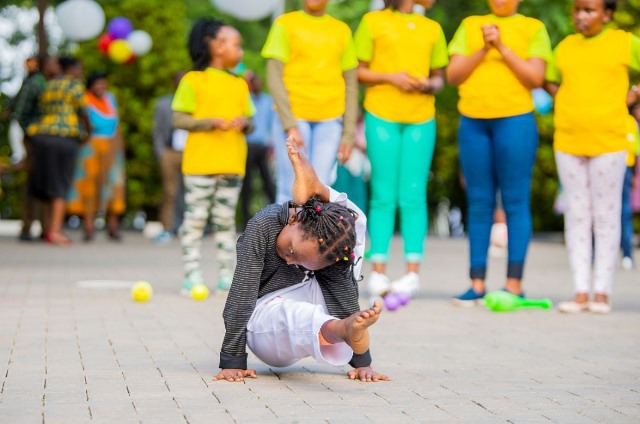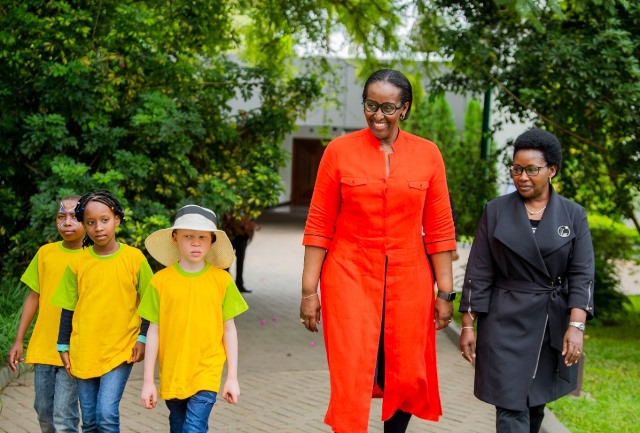 As for Providence Kirenga, vice mayor social affairs in Ngoma district who accompanied Ngoma children representatives to Urugwiro, "the most exciting component of the event is that it brings together all children, irrespective of their social economic background."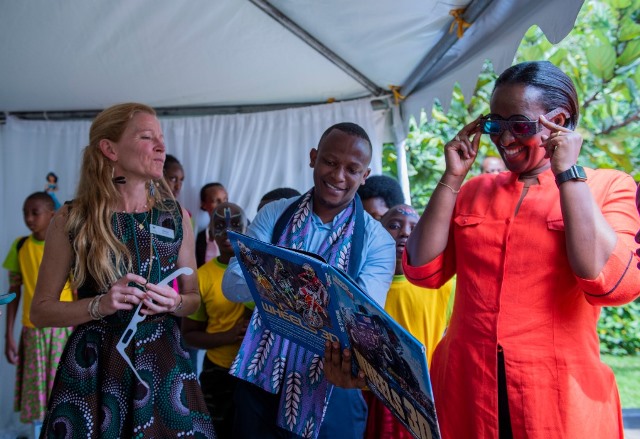 The children, were treated with gifts, scholarstic materials which will supplements efforts of parents in poor families that were privileged to have a child at the party.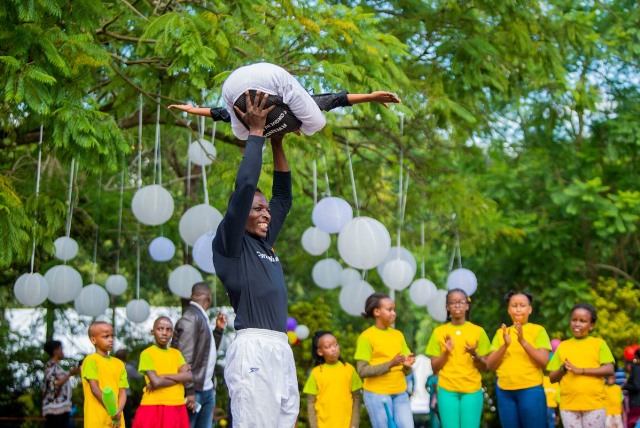 That, according to Kirenga, makes the party an example to emulate by anyone who would have means to support children.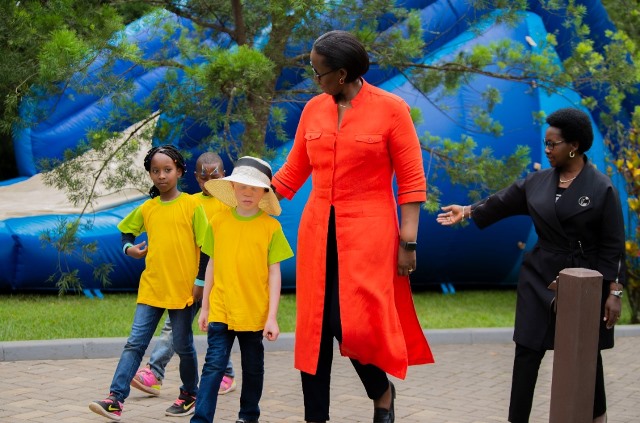 While the annual end of year children's party is just a one day event, the First Lady's initiatives to support children, mostly from vulnerable families are numerous.
Most of her efforts to promote the well being of Rwandan children are channeled through her organization Imbuto Foundation.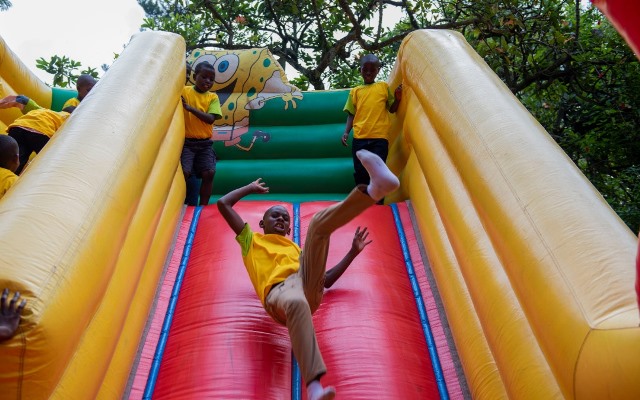 All photos and more here by Plaisir Muzogeye