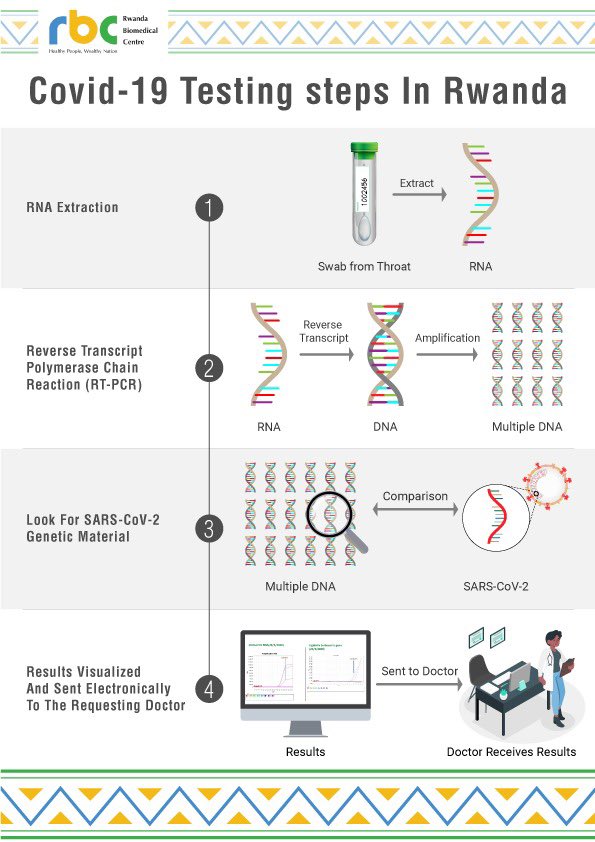 Rwanda yet again recorded seven new cases of New Coronavirus attributed to truck drivers on Saturday out of 1, 275 tests done. The Ministry of Health said the new numbers, which follow 22 cases recorded on Friday reflect a spike in the cases.
 The seven take the total cases registered in Rwanda to 183 but 1 new recovery put the recoveries at 88 while active cases are now 95.
 "This reflects a rise in cases of cross-border truck drivers and their assistants. All active cases are in isolation in stable condition," the Ministry of Health said in the daily brief. 
Cross-border truck drivers and their assistants, mainly from Tanzania, entering through Rusumo border post are in the spotlight for being the new importers of new coronavirus in the region. 
Tanzania which has currently registered 300 cases is yet to put in place a lockdown or strict measures to avert the spread of COVID-19, with President John Magufuli downplaying its impact and insisting that prayers will be key in defeating the pandemic. 
The Ministry of Health maintains that the prevention measures announced by the Government of Rwanda must continue to be rigorously observed, especially frequent hand-washing and staying at home. In addition, face masks must be worn in public and in multi-family compounds. 
 While Rwanda closed borders earlier in March to avert the spread of the New Coronavirus, cargo trucks and planes ferrying in goods are allowed to enter the country but concerns have been increasing in the region with truck drivers finding themselves in the spotlight. 
Rusumo border post is currently the main channel of goods coming into Rwanda from Dar es Salaam. Health officials and Police escort truck drivers from border points to the point of delivery to ensure that they don't contact anybody on the way.
 Upon delivering the goods, they are taken into isolation for 14 days as they get tested and only released after testing negative.
 The Ministry said no patient is in critical condition, indicating that even the one patient who was on oxygen therapy improved. However, no recoveries were reported on Friday as has been the norm.
 By press time on Sunday, the virus had so far affected 2,910,918 across the globe and deaths at 202,865, crossing the 200, 000 worldwide.