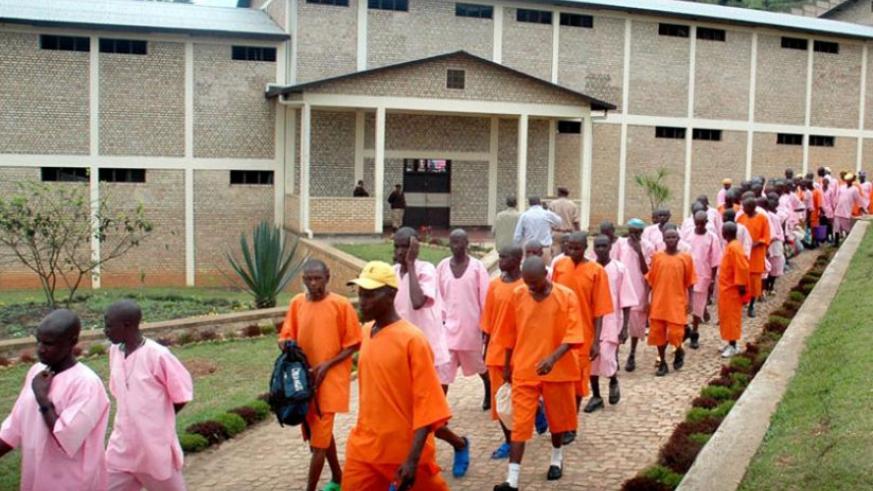 President Paul Kagame has granted pardon to a convict and collective pardon to 50 young women convicted for abortion – part of the statement of the cabinet meeting that took place on Monday reads.
According to the same statement, the cabinet also approved a Ministerial order granting the conditional release of 3596 convicts.
This makes a total of 3,647‬  convicts who are expected to be released with several obligations as citizens, also having to avoid recidivism.
The cabinet made the appointments of Board of Directors – Rwanda Development Board with Itzhak Fisher remaining the chairman.
The former campaign official for Israeli prime minister Benjamin Netanyahu, chairman Fisher was first appointed RDB chairman of Board of Directors in November 2017.
Evelyn Kamagaju was appointed  Vice-Chairman of the RDB while other 7 board members include Alice Nkulikiyinka, Diane Karusisi,  Ivan Kagame, Eric Kacou, Solange Uwituze, Liban Soleman Abdi and Faith Keza.
The cabinet approved the budget Framework Paper for the 2020/2021 and the MediumTerm Budget estimates for 2020/21 – 2022/23.
It also approved Rwanda's updated Nationally Determined Contribution (NDC) to the Paris Agreement.
Also approved was the project by East Investment Company to upgrade the Bugesera market.
Among the approved draft laws is included Draft law establishing the Rwanda Space Agency (RSA) and the draft law on the Ratification of the revised treaty establishing the Economic Community of Central African States (ECCAS).
Four high commissioners, ambassadors and one Country Representative of International Organization were also approved and those include.
Mr. Chae Jin-Weon,  Ambassador of the Republic of Korea to the Republic of Rwanda with residence in Kigali, and Mr. Jaspal Singh, High Commissioner of the Republic of Singapore to the Republic of Rwanda with residence in Singapore.
Also approved are Mr. Jesus Agustin Manzanilla Puppo Ambassador Extraordinary and Plenipotentiary of the Bolivian Republic of Venezuela to the Republic of Rwanda with residence in Nairobi.
Mr. Valentin Zellweger is the Ambassador Extraordinary and Plenipotentiary of Switzerland to the Republic of Rwanda with residence in Nairobi.
Ms. Mama Keita was approved as Director of Sub-Regional Office for East Africa of United Nations Economic Commission for Africa (UNECA) with residence in Kigali.