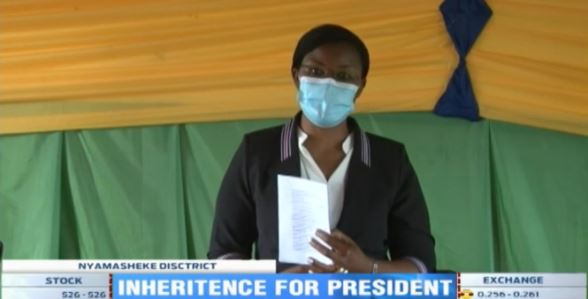 A couple of months ago, the Association of the Widows of the 1994 Genocide committed against Tutsi(AVEGA  Agahozo), during a meeting raised a very crucial issue regarding the elderly members who, in most cases, lost all their children and close relatives.
"How safe are the properties of Genocide widows, what happens to the properties of an elderly widow who passes on," goes the question keeping into consideration that most of the widows are really ageing.
The remedy was to first of all find a way of managing the properties of the elderly survivors and to make sure that any of them writes their testament.
The widows, are now hosted in community homes built to them by AVEGA and partners.
In this effort, AVEGA found a partner, the Legal Aid Forum who offered to ensure good management of properties and to guide the widows in writing their testaments.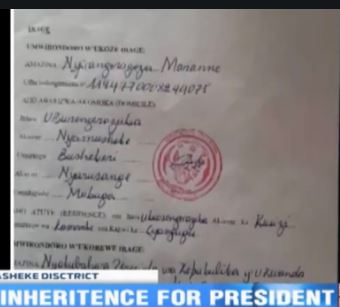 The following step was to meet the widows and to inform them about the idea which they received with both hands.
According to Valerie Mukabayire, the national president of AVEGA Agahozo, any widow who wants to write their will is given a room where, in privacy, they meet a lawyer from Legal Aid Forum to help them since a testament is confidential.
This became a routine until May 25, 2020 when one of the elderly widows Marianne Nyirangoragoza(RIP) who was aged 73 in Rusizi district shocked her housemates.
"She gathered us and said she wanted to share all the information about the fate of her properties, but we first resisted while saying that it was her business and family members," said Mukabayire.
According to Mukabayire, the elderly insisted and they chose to listen. Nyirangoragoza started by sharing her background where, during the Genocide she first lost her husband and eight of her ten children killed by Interahamwe militia.
She then fled to her family which was not the target of killers, but the family itself killed her remaining two children, creating an even huge wound in her heart.
In the aftermath of the Genocide, Nyirangoragoza continued to struggle for life, but at 70, she was too weak to survive alone, despite the social support that is provided to the vulnerable elderly in Rwanda.
She was moved to the Rusizi home of the elderly Genocide widows who have every support from hygiene, feeding, medication and other basic necessities.
From this background Nyirangoragoza was quoted as sayig "I was persecuted by my own family during and after the Genocide. I fled to DR Congo and, if it wasn't for the love of President Paul Kagame, the RDF soldiers wouldn't have brought me back in Rwanda," she said.
"After this, Kagame built me shelter, fed me and catered for me and I did not lack anything; in fact he did what my children would have done for me. None else can inherit my properties if not President Paul Kagame. You either give him my property when I am no longer, or leave it to loss."
This testament, said Mukabayire, was the first of its kind, but we allowed the lawyer to proceed with further steps because it was the will and the wish of the proprietor and it's within the law.
Nyirangoragoza would die one month later aged 73 after deciding to leave all her belongings to President Paul Kagame in person.
On Tuesday, November 25, the Minister in office of the President Judith Uwizeye represented President Kagame to accept the inheritance.
Mukabayire indicated that it is made of four plots totaling 2203 square meters located in Mubuga village, Nyarusange cell, Bushekeri sector, Nyamasheke district in the Western Province where Nyirangoragoza was married decades ago.
"The president has accepted the will and is very appreciative for the love that Nyirangoragoza had towards him," Minister Judith Uwizeye said at the event which attracted several officials in Western Province.
"The President has decided to use the plots for development activities that will benefit the area in particular and Nyamasheke District in general. The specific activity will be developed after a study that will identify the real need of the area and it will not take long."
Minister Uwizeye further said, that the development activity "will always be a memorial of Nyirangoragoza's thankful heart."
Neighbors of Nyirangoragoza said that Nyirangoragoza "made them proud by putting her properties to the care of a very important person that is President Kagame whose love to their community is without precedent."