Rwanda and the Democratic Republic of Congo (DRC) are closely working together to strengthen bilateral ties between the two countries following the visit of a delegation of a Congolese delegation to Kigali, dispatched by the President Félix Antoine Tshisekedi on Saturday.
The DRC delegation delivered a message to President Kagame from his DRC counterpart, focusing on how best to advance further bilateral ties between the two countries and the ongoing political consultations in the vast African nation, aimed at fostering political stability.
"President Kagame today received a Delegation from the DRC who delivered a message from President Tshisekedi in view of the good bilateral relations between Rwanda and the DRC. President Kagame discussed with the delegation how to advance further the existing cooperation,"
"The Delegation also briefed President Kagame the political situation in DRC & the political consultations being undertaken by President Tshisekedi. President Kagame gave a message of support to his counterpart as he seeks a political solution to the hardships the situation presents," Village Urugwiro tweeted.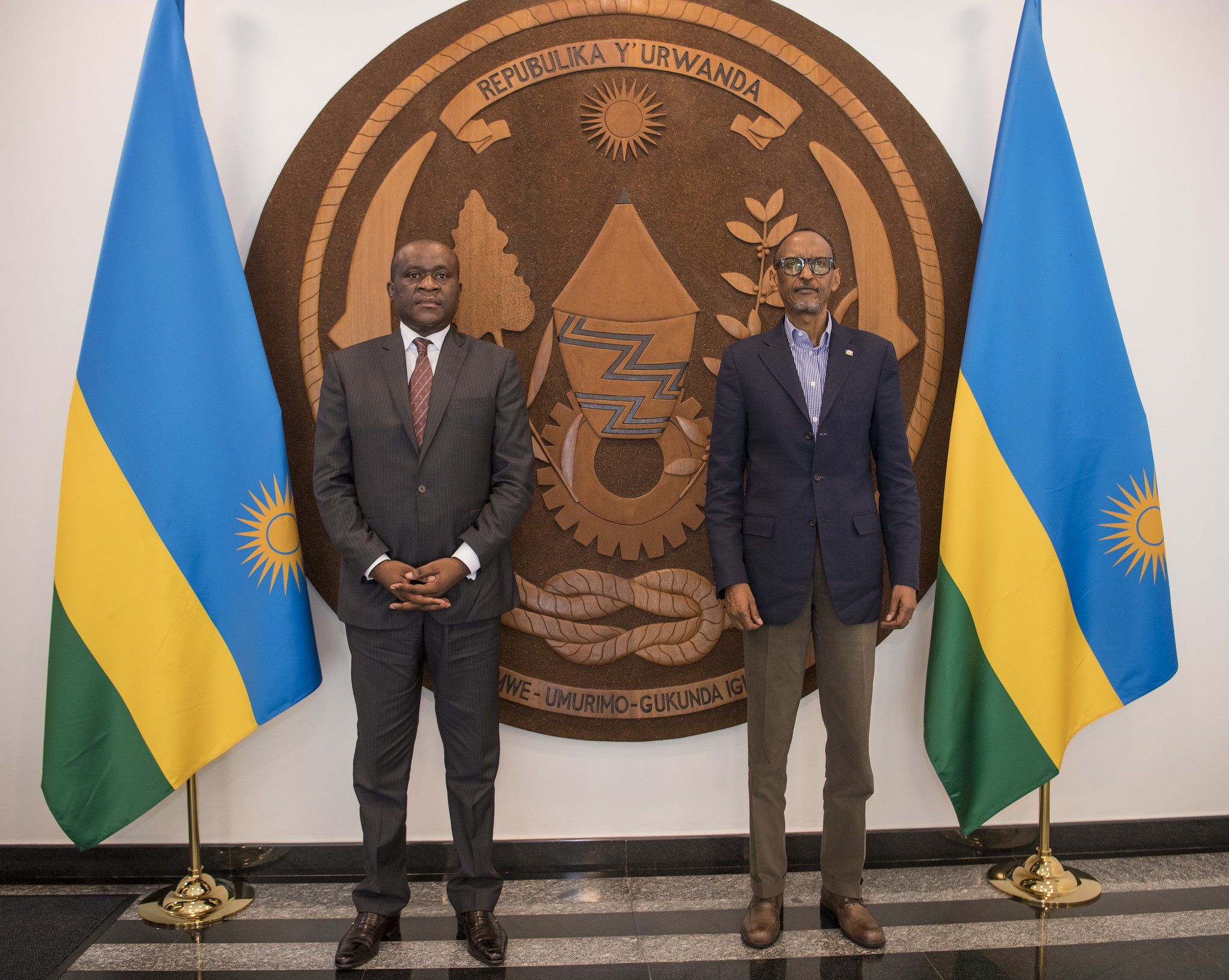 The visit came just few days after Rwanda and DRC agreed on temporarily opening borders for essential services amidst standing measures taken to prevent spread of the New Coronavirus.
The decision was taken this Monday during a joint cross border meeting between officials from the two countries aimed at assessing the COVID-19 situation along the Bukavu-Goma border posts.
It also came a month after a virtual Regional Leaders Summit of Heads of State hosted by President Tshisekedi, aimed at strengthening regional cooperation in the Great Lakes Region and find a lasting solution to insecurity.
The meeting was attended by Presidents Kagame, João Lourenço of Angola and Yoweri Museveni of Uganda as well as the host, via video-conference.
Relations between Rwanda and DRC have been on an upward trajectory since Tshisekedi came into office at the beginning of 2019.