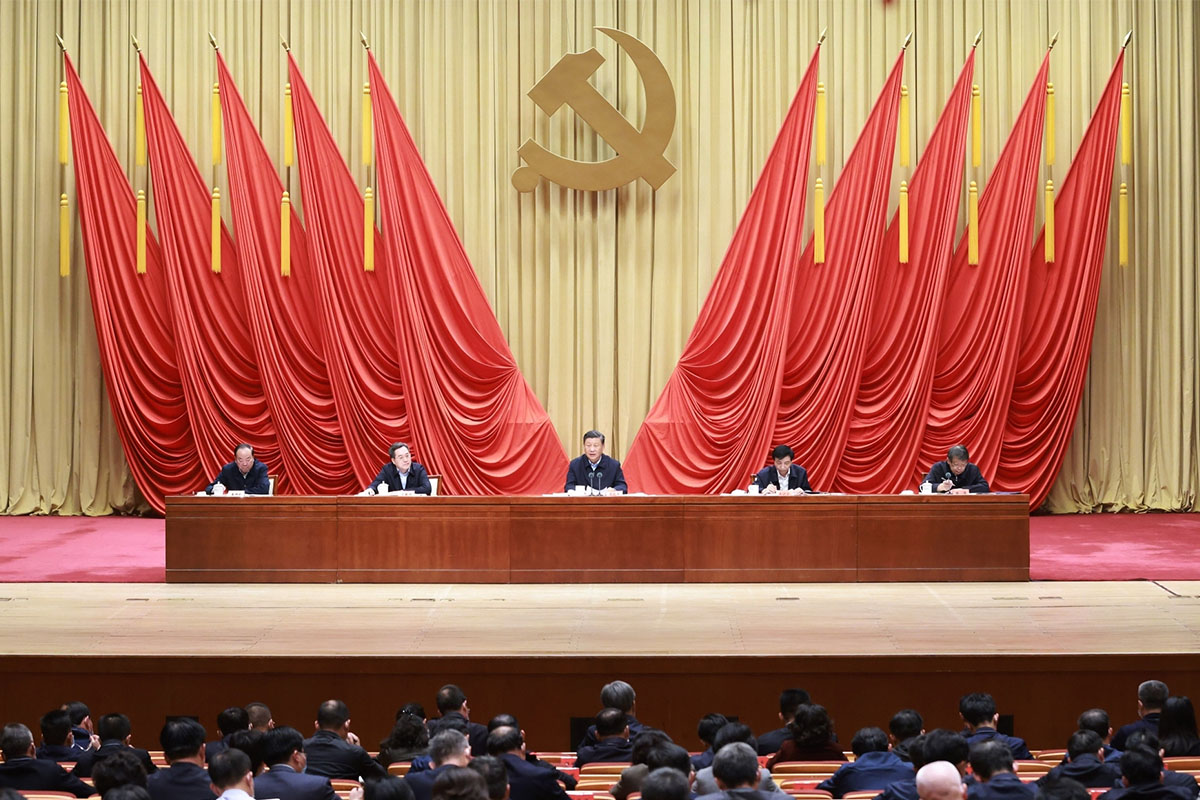 The recent Fifth Plenary Session of the 19th Central Committee of the Communist Party of China was held successfully in Beijing from 26 to 29 October. It is an important meeting of historic significance. This Session will have far-reaching impact on China and the rest of the world, including Rwanda and other African countries. Its main outcomes have five "new"s.
First, the Session unveils China's new development stage.
China now stands at a historical juncture. 2020 is the last year for the implementation of the 13th Five Year Plan (FYP). In 2021, China will embark on a new journey of building a modern socialist country in all aspects.
The Plenary Session highlighted China's achievements in economic, scientific and composite national strength under the leadership of the CPC. The value-added output of China's manufacturing industry has topped the world for many years and the investment in R&D ranked No. 2 in the world. China's high-speed railway network accounts for more than two thirds of the world total. By the end of this year, China's GDP is set to exceed 100 trillion RMB ($15.27 trillion). The development targets set in the country's 13th FYP will be attained on schedule.
The Plenary Session pointed out that from next year, China will strive for a modern socialist country by 2049 when China celebrates its 100th centennial. During this period, we will uphold and improve the socialist system with Chinese characteristics and continue to modernize the system and capacity for governance.
Second, the Session unveils China's new development philosophy.
The most important outcome of the Fifth Plenary Session is the adoption of The Proposals of the CPC Central Committee Regarding the Formulation of the 14th Five-Year Plan (2021-2025) for National Economic and Social Development and the 2035 Long-Range Objectives. The documents set out the guiding principles, major objectives, key tasks, and major measures for China's development during the 14th FYP period and envisage the long-range objectives of basically realizing socialist modernization by 2035.
The new development philosophy embodied in the Proposals answers the question of what kind of development China should pursue in the new era and how to achieve. It articulates that efforts must be made to promote transformation in quality, efficiency and growth drivers for high-quality development, greater efficiency and more sustainability. The new development vision should be upheld throughout the whole process of development and in all sectors.
Third, the Session unveils China's new development pattern.
The Proposals approved by the Session suggest that China should accelerate the building of the "dual circulation" growth pattern in which the domestic market will play a leading role, with international and domestic markets reinforcing each other. This new development pattern aims to meet the demand of China's new development stage and shape the new edge in international cooperation and competition.
It should be reiterated that this new development paradigm emphasizes both domestic and international circulations, not China's domestic circulation alone. China will participate in the international circulation in a more in-depth manner, boost higher-quality opening-up, further expand market access to foreign countries and improve outbound investment.
Fourth,the Session unveils China's new development requirement.
"Common prosperity" is an essential requirement of socialism and a shared aspiration of all Chinese people. Just like the RPF's "People First" ideology, the CPC believes that development is of the people, by the people and for the people. Development outcomes shall be shared by all — no one left.
By the end of 2019, the average life expectancy of Chinese people reached 77.3 years and the rate for nine-year compulsory education was 94.8%. The issue of absolute poverty, which has beset China for millennia, will be resolved once and for all. All the goals concerning people's livelihood in the 13th FYP will be achieved.
In the Session's Proposals, notable and substantial progress in common prosperity is clearly marked as a long-term goal. It's a brand new expression included in the documents of the CPC Central Committee plenary sessions for the first time. The principal contradiction in China now is the gap between unbalanced and inadequate development and people's ever-growing aspiration for a better life. Therefore, tangible progress must be made to ensure common prosperity. Major requirements are raised in employment, income, education, culture, sports, health, elderly care, and social security. China's modernization should be the one with Chinese characteristics for 1.4 billion people.
Fifth, the Session unveils China's commitment to building a new type of international relations.
As we have noticed, the world is facing profound changes unseen in a century as well as the raging pandemic. Against this background, instead of solidarity and cooperation, some countries push for unilateralism, protectionism and hegemony, causing instability and insecurity to the international community. The Session's Proposals emphasize that China will hold high the banner of peace, development and win-win cooperation with all the partners, adhere to an independent foreign policy of peace, advance external exchanges in all areas and at all levels, and promote a community with a shared future for mankind.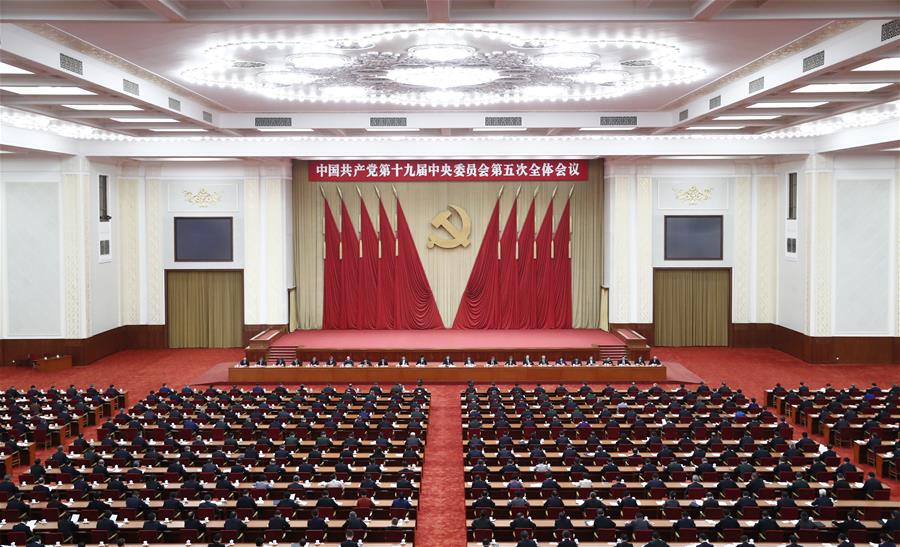 China is firmly committed to the path of peaceful development. It never seeks expansion or sphere of influence, let alone start so-called "new cold war" or "neocolonialism". In this regard, our Rwandan and African friends have the say. During the past decades, China and Africa have enjoyed profound, long-standing friendship, no matter in the struggles for national liberation and independence, or in the endeavors of pursuing social and economic development. China and African countries have demonstrated a partnership of mutual respect and support, as well as an example of promoting global peace, stability and development. China calls for the respect for other countries' choices of development paths and models.
China insists on a multilateral approach in global affairs. We will uphold the international system with the United Nations at its core, the international order based on international law and the multilateral trade system with the WTO at its center. China also advocates the building of a global community of health for all.
During the past three years and ten months as the Chinese ambassador to Rwanda, I'm honored to be a witness,a participant and a promoter of China-Rwanda friendly cooperation and exchanges. In the 14th Five-Year Plan period and beyond, China will bring more opportunities for China-Rwanda cooperation. To this end, I would like to make three proposals.
First, we should strengthen mutual learning and exchanges for a better bilateral relationship.
Both China and Rwanda agree that making national development plans is the major way to translate version into reality. Only by upholding a strong leadership throughout formulation and implementation, can national development plans be on the right track. We should further step up exchanges and cooperation in pursuit of a new type of bilateral relations which seeks to expand common ground while reserving differences and enhances mutual respect, trust and understanding.
Second, we should dovetail China's 14th FYP, Rwanda's 2050 Version and development strategies for win-win results.
The Session not only provides strong driving forces for China's growth, but also can boost the confidence of Rwanda's economic recovery. China will be a major powerhouse for global growth in the post-pandemic era. With a population of 1.4 billion and a middle-income group of 400 million, the Chinese market is considered the most promising and probably will become No.1 in the world very soon. Besides, China's "dual circulation" development pattern will guarantee a more efficient connection and sharing of production factors and resources among cooperative partners. Rwanda's success story on e-WTP has been a good example. Last May, at an online promotion event organized by Alibaba Group and the Rwandan embassy in China, 3,000 bags of Rwandan coffee beans, totaling 1.5 metric tons, were sold out in less than a minute. Rwandan farmers now can earn an additional $4 per kilo by selling directly to Chinese consumers through this platform.
On Sept 28, the eighth session of the Rwanda-China Joint Committee on Economic, Technical and Trade was successfully held. This session was the first such meeting held under a trade and economic mechanism between China and an African country since the Covid-19 outbreak began. Last month, Rwanda actively participated in the Third China International Import Expo (CIIE) and the City of Kigali inked a MoU with Yiwu City of Zhejiang province to enhance cooperation in areas of tourism, trade, science and technology among others. I'm sure these platforms will contribute to Rwanda's sustainable development and broad prosperity.
As China enhances the high-quality development and innovation during the 14th FYP period, new technologies, new industries, new models and new forms of business can lend more impetus to Rwanda's sustained growth and economic transformation. More cooperative projects are expected in infrastructure, manufacture, agriculture and ICT sectors.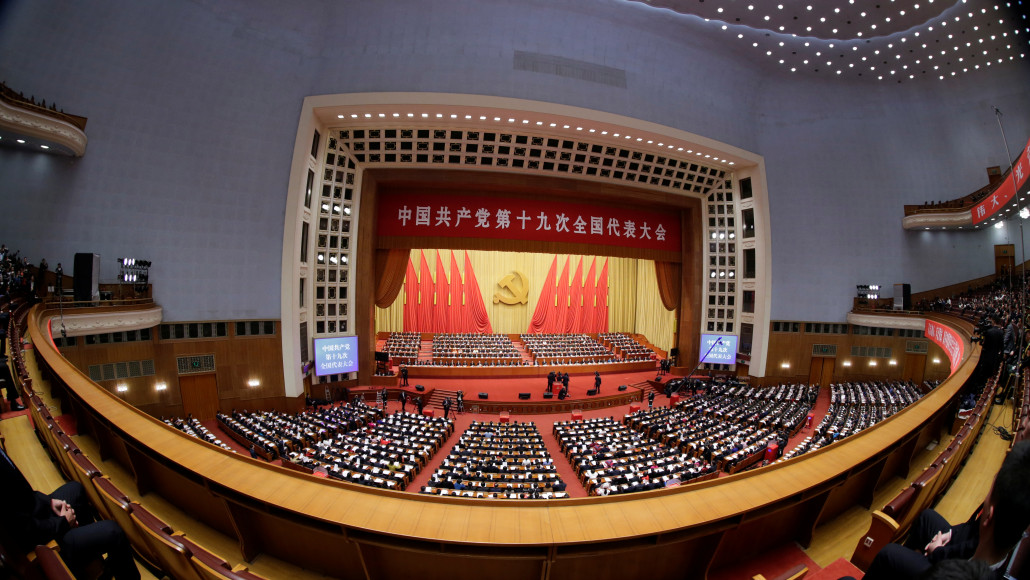 Third, we should become defenders of independent development, contributors to the global peace development, and upholders of international order.
It's proved that sound guiding principles must be combined with true understanding of a country's history, cultural traditions, national conditions and the call of the times. Only in this way can a government translate its blueprint into reality. After all, no others can understand our nations better than ourselves. No others can offer better solutions to our issues than our own people. The successful practices of Rwanda and China can serve as the reference to all developing countries in their pursuit of independent progress.
In the wake of the outbreak of Covid-19, China and Rwanda, together with other African countries, held a Special China-Africa Summit on Joint Fight against Covid-19 by video, which has played an important role in garnering people's support and pooling people's strength to fight the pandemic. With the same version and spirit, we should work together for the improvement and update of global governance system, mitigating inequalities in rights, opportunities and rules. We should adhere to the principle of extensive consultation and contribution for shared results. We should promote multilateralism and jointly respond to global challenges. We should build a better world with lasting peace and common prosperity.
 The writer is  Ambassador Extraordinary and Plenipotentiary of the
The people's Republic of China to the Republic of Rwanda