One thousand children from Bugesera district have graduated from a training that will accompany them across the childhood and transform them into child rights' advocates.
The training which is an extra curriculum activity is destined to children between 8 years to 12 years intends to introduce beneficiaries to among others, child rights, values and public speaking.
Under the sponsorship of African Evangelist Enterprise(AEE)in partnership with Help A Child organization, the training brought together children from Mwogo, Mareba and Musenyi sectors in Bugesera district, Eastern Province.
Trainees are comprised in 55 groups of 20 children.
"The training helped me to afford speaking in the public and promoted my understanding of hygiene and sanitation. We learnt how to interact with our neighbors and how to safeguard our values as Rwandans," said Josiane Umuhoza 12, from Mwogo sector during graduation last week.
"I was a very timid child, but today, I speak freely."
Jean Damascene Manirafasha, one of the beneficiaries said: "We have now understood what it takes to network with colleagues. It was evident to us, that even those people with disability deserve our attention. They should be integrated within our community."
He further said: "We have understood the importance of promoting child rights."
Gaudence Nyiranizeyimana, one of the parents whose child benefited the training says she has seen them change to the better considerably.
"My son could not speak in the public. Moreover, he is the one informing us about child's fundamental rights including medication, feeding and clothing,  which we did not know," she said.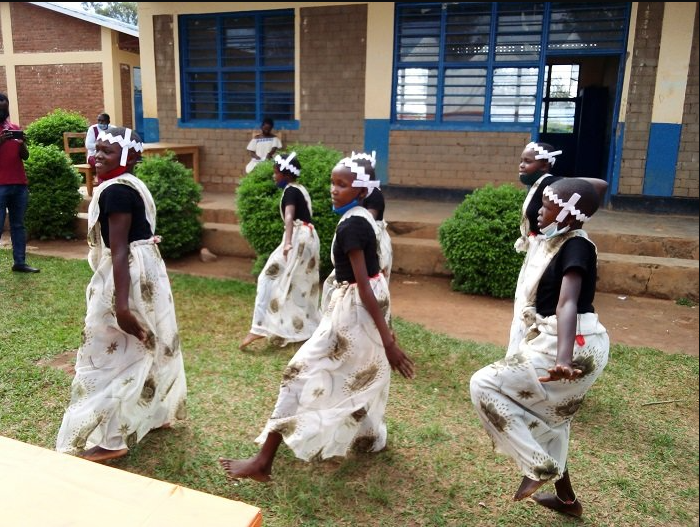 Louis Pascal Habimpano, the Program Support Officer at Help A Child said that the sessions train the children to become rational, with strong values in the community.
"We already see their transformation in school performance, creativity and behavior in their community. We are glad that our objectives are being met," Habimpano said.
In the last three years, Help A Child graduated three intakes of children which include 3,300 beneficiaries.
Besides Bugesera district, Help A Chilp is since 2008, supporting child activities in other districts of the country including Rwamagana, Kirehe and Rusizi.