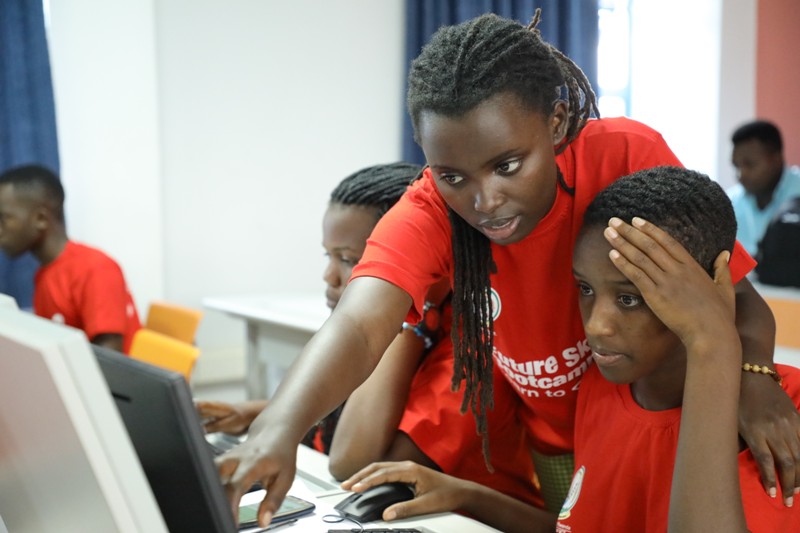 Coding students in boot camp
Rwanda has ended a challenging academic year whose scars might even be prolonged to some extent in the current year.
However, the sector promises to deliver to a number of expectations this 2022 and the projects cut across levels of education; from primary to tertiary.
In June this year, the Rwanda Coding academy (RCA) will graduate its first intake of coding geeks, level A2 who have been at school for the last three years studying under the motto "born to code."
The three-year course is in fields of Computer Engineering, Computer Science, Software Engineering, Embedded Systems, Software Development, to mention quite a few.
Sixty (60) 'born to code students' started studies in 2019, and were supposed to graduate last year, but lessons and graduation schedule were disrupted by Covid-19 pandemic that hit the country since 2020.
"They have many skills and are ready to join the workforce after graduation in June. But those who wish to continue to the university, the government will support them, as it has been for other priority courses," Paul Umukunzi, Director General of Rwanda TVET Board (RTB) said.
"These students have started solving some challenges before even completing their studies like creating the teacher's online recruitment system, Mayor's imihigo online system, and there are other pending projects that are expect to solve society challenges, everyone understandings how important they are to the nation and the region," Umukunzi added.
The RCA started operations with 30 girls and 30 boys in effort to address the shortage of software experts on the Rwandan market.
The academy also specializes in the fields of software programming, embedded systems, software engineering and cyber security.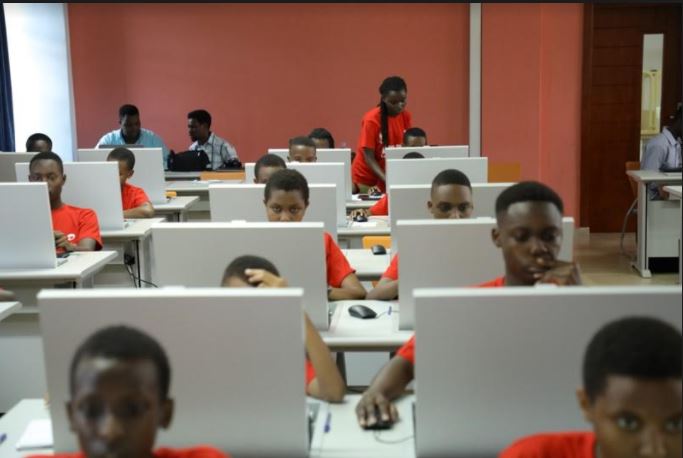 RCA admits the best students in Science, Technology, Engineering and Mathematics (STEM) subjects from 'O' Level National Examinations countrywide. So far, RCA has 180 students.
Plan To Vaccinate 930,000 students 
On 10 January 2022, schools are set to reopen for the second term, but both teachers and students aged 12+ will be asked to be vaccinated against Covid-19.
The mass vaccination of students against Covid-19 started in the City of Kigali based schools with the first jab on November 23 last year.
It started in three schools including Groupe (GS) Gahanga 1 in Kicukiro District, College Saint Andre in Nyarugenge and Group Scolaire Kagugu in Gasabo District.
This year,  a vaccination campaign targeting children aged 12 years and above is expected to resume national wide.
GaspardTwagirayezu , the Minister of State for Primary and Secondary Education said that 930,000 students and teachers are the target.
"This a huge milestone because we will no longer face interruption in education like before since the children are now vaccinated," he said then.
Students' Long-distance relief
 The return to school this year is more special than ever, students are expected to be relieved from walking long distances to/from their homes to schools. On the other hand, students – teacher ratio is also expected to be solved. The relief comes after the government finished construction of 22,505 primary, secondary, and vocational institutions classrooms.
According to the Ministry of Education, new classrooms are expected to improve the student to teacher ratio to an average of 1:45 in both primary and secondary schools. Today in primary school, the ratio is 59:1 for primary and 26:1 for secondary.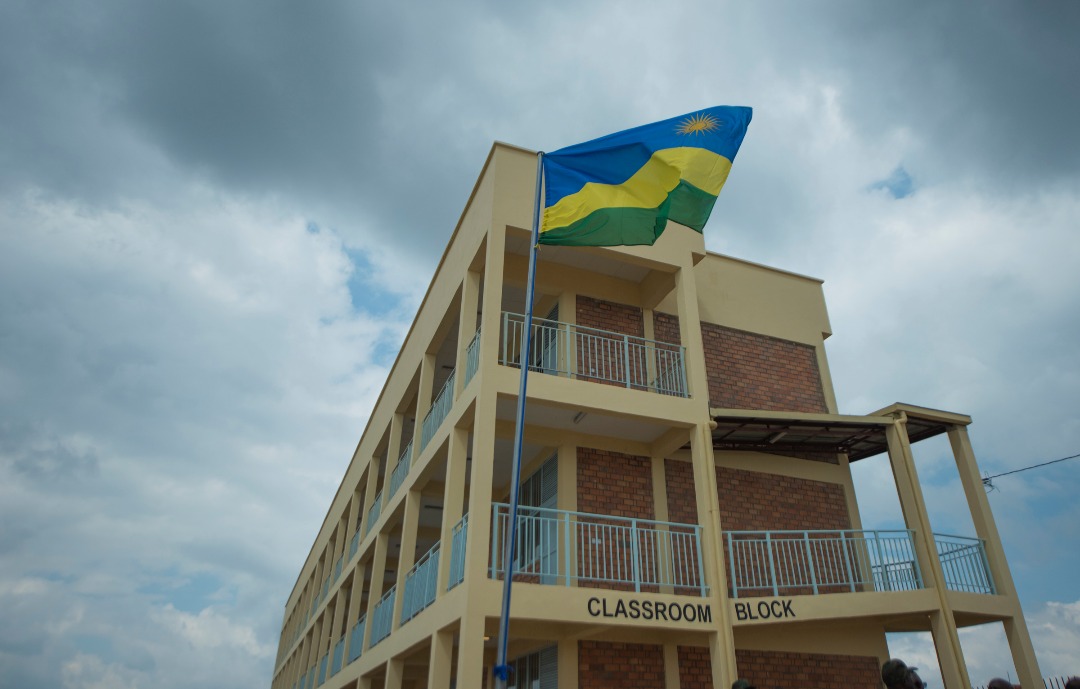 "We expect these classrooms toovercrowding in classrooms and reduce the distance covered to/from school," Flavia Selaphine, Ministry of education communication specialist told KT Press during the laying of the construction stone last year.
"We are requesting parents to contribute towards the execution of this program," she said during the launch of classroom mass construction.
According to the Ministry of education, at least 22,505 new classrooms and 31,932 toilets have been completed and ready to host students next week ,with the funds from the World Bank.
The Ministry of Education says at least a student should walk an average of 2 kilometers to/from school from the current average of 8 kilometers.
Approval of New academic courses
The new courses and their curriculum are pending, awaiting approval from the Rwanda Higher Education Council (HEC). They include Aeronautics and Aerospace courses that will be taught at the University of Rwanda, under the College of Science and Technology.
The University of Rwanda (UR) says the approval and drafting of the curriculum has reached the final stages with the admissions expected this year.
"We already have other mechanical engineering courses, including plant, production and energy engineering, but as years moved, we also decided to specialize by establishing new courses depending on the labour market change. Rwanda has the vision to strengthen the aviation sector locally and regionally. So, it's important to prepare Aeronautics and Aerospace professionals in the upcoming duo courses," Ignace Gatare, the Principal of College of Science and Technology at UR told KT Press.
"As the University, the objective is to create solutions for the country that targets to strengthen the aviation sector by graduating professionals. The field of Aerospace, airspace, and Aeronautics Engineering is broader. But some of them are regulation of air traffic, flight management, etc," Gatare added.
He pointed out that to start teaching Aerospace and Aeronautics courses, the UR team had to find partners with experience in the aviation sector to collaborate on designing standard curriculum and study guides.
In 2018, UR and Kent University located in the United States of America signed a Memorandum of Understanding (MoU) to establish the Aerospace and Aeronautics courses in Rwanda but the plan was reportedly hindered by Covid-19 pandemic.
The development is part of Rwanda's efforts to promote aerospace professionals. In May 2020, a cabinet meeting approved a draft law establishing the Rwanda Space Agency (RSA), signaling yet another step towards promoting advancement in the aviation sector.
By establishing RSA, Rwanda joined a few countries in Africa that have space agencies, including Algeria, Tunisia, Morocco, South Africa, Angola, Egypt, Kenya, Nigeria, and Zimbabwe.
Foreign teachers
The start of the second term for the academic year for 2020/21 is left with six days, local teachers will be joined by Zimbabwean professional teachers to combine the efforts in promoting the quality of education.
The development comes after Rwanda and Zimbabwe signed a memorandum of understanding (MoU) that paves the way for Kigali to recruit teachers from the southern African country.
The agreement was signed in Harare, Zimbabwe on 23 December 2021.
The MoU was signed by Zimbabwe's Public Service, Labour and Social Welfare Minister Paul Mavima and Dr. Valentine Uwamariya, Minister of Education.
 It comes months after President Paul Kagame said the country needed to urgently recruit teachers from Zimbabwe to boost the education system.
According to the Ministry of Education, the group consists of 273 Technical and Vocational Training (TVET) teachers as well as 33 who will be deployed in Teacher Training Colleges (TTC).
  Dr. Uwamariya said that the MoU was drafted in two stages starting with a focus on employment of Zimbabwean English and STEM teachers in Rwanda.
"Thereafter, upon consultations with different institutions on the side of Rwanda and on the side of Zimbabwe it broadened its scope to focus on exchange of educational personnel and expertise," she said last week.
She pointed out that Rwanda has already started the process of grabbing the opportunities embedded in the agreement.
"We want to start the implementation of this memorandum of understanding by requesting the Zimbabwean side to avail teachers who will be employed in Rwandan schools upon successful completion of the recruitment process," she said.
Under the agreement, teachers will give lessons in associate nursing schools and the college of medicine and health sciences, the ministry said.
"It also allows Zimbabwe to explore possibilities for employing educational personnel and experts from Rwanda," Uwamariya disclosed.