Lt Gen Romeo Dallaire and Ishmael Beah, two men who have encountered the horrors of war first-hand on Tuesday addressed more than 250 youth campers and urged them to reach their full potentials.
They made the remarks during the Giants of Africa Festival's 'The Dream Big Educational and Leadership' session for campers, which is taking place in Kigali from August 13 to 19.
Dallaire, who was the commander of the United Nations peacekeepers' mission in Rwanda(MINUAR) during the 1994 Genocide against the Tutsi, told the campers that they are free to pursue their goals without waiting for anyone else to act on their behalf.
Beah, a Sierra Leonean author and human rights activist, advised the campers to never let anyone tell them that they can't succeed and to strive to make a difference in the world.
He shared his incredible journey of how he fled from rebel attacks at the age of 13 and set out on a journey that took him right into the middle of the conflict.
This session, which was held at BK Arena as part of a series of activities surrounding the Giants of Africa's 20th anniversary in Kigali, aims to give young people a platform to gain knowledge and insights from notable figures in a range of fields, including sports, entertainment, business, and politics.
In a Q&A session after the speeches, one camper asked Beah how he was able to overcome the trauma of his experience as a child soldier.
The 42-year-old replied that it wasn't easy, emphasizing that he had to find a way to move forward and make a difference.
The year 2007 saw Beah publish his first novel titled, A Long Way Gone. "Radiance of Tomorrow" came out in January 2014, whilst his most recent book, "Little Family" was published in April 2020.
Former Canadian senator Dallaire has, thus far, published four books such as "Shake Hands with the Devil" which was published in 2003, "Seeking the Sacred" published in 2006, "They Fight Like Soldiers, They Die Like Children" which came out in 2010, and "Waiting for First Light" published in 2016.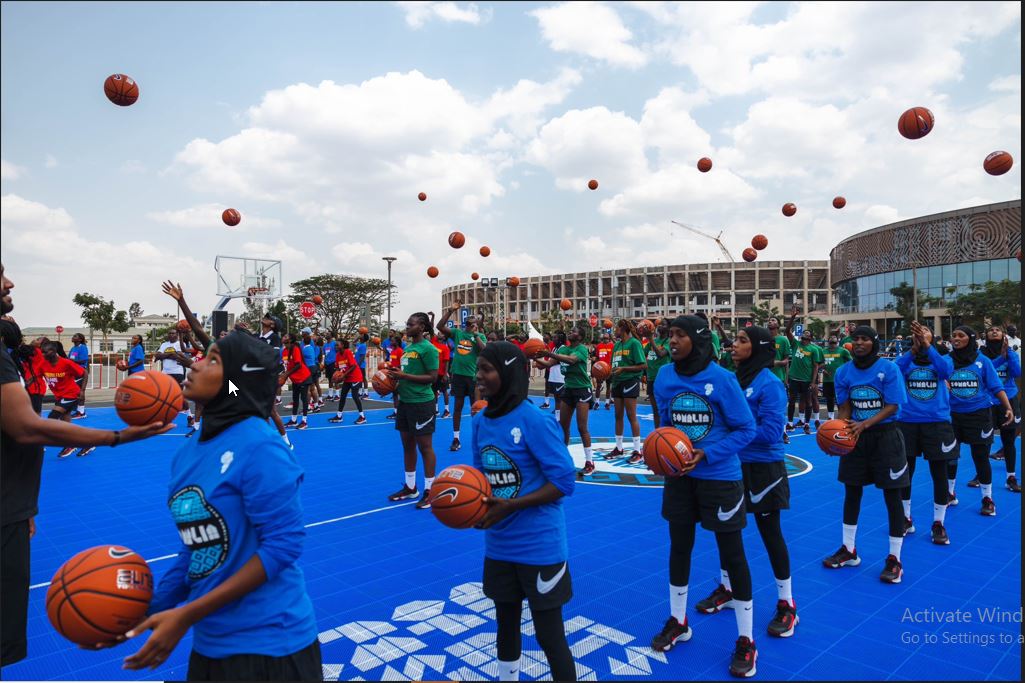 Meanwhile, the event continues in Kigali as the campers brush up on their skills in a two-day camp before starting a three-day tournament on Wednesday with 29 teams from 16 nations. The campers will compete for their country to determine the Giants of Africa Festival 2023 champions, who will be decided on Friday, August 18.
The youths from Rwanda will begin taking on their Ivorian counterparts at 10:30 am on Wednesday.
On Friday, South African singer Tyla and Rwandan Bruce Melodie will round out the all-star lineup.
The inaugural festival will be concluded on Saturday, August 19, with a closing concert featuring a spectacular lineup of well-known artists and headliners, including Afrobeats icon Davido, who will grace the stage, and Tiwa Savage, the Nigerian singer-songwriter, will be joining him.