The private sector has taken up an assignment to make sure that Rwanda's minerals are exported only refined, in order to increase return on investment and to reinforce foreign currency stock.
For this to happen mineral refineries were licensed to operate under clear guidelines of Rwanda Mining and Petroleum Board(RMB).
One such facilities is Gasabo Gold Refinery from Kigali Special Economic Zone(KSEZ) in Gasabo district. A tour guide of the refinery which is a private company can confirm why gold is indeed a precious metal.
First thing to mention is that for anyone who studied well Chemistry and Physics and did not neglect laboratory sessions, a gold refinery is one such a place that would allow a visitor to understand the things they learnt back at high school, or Primary School depending on the education background.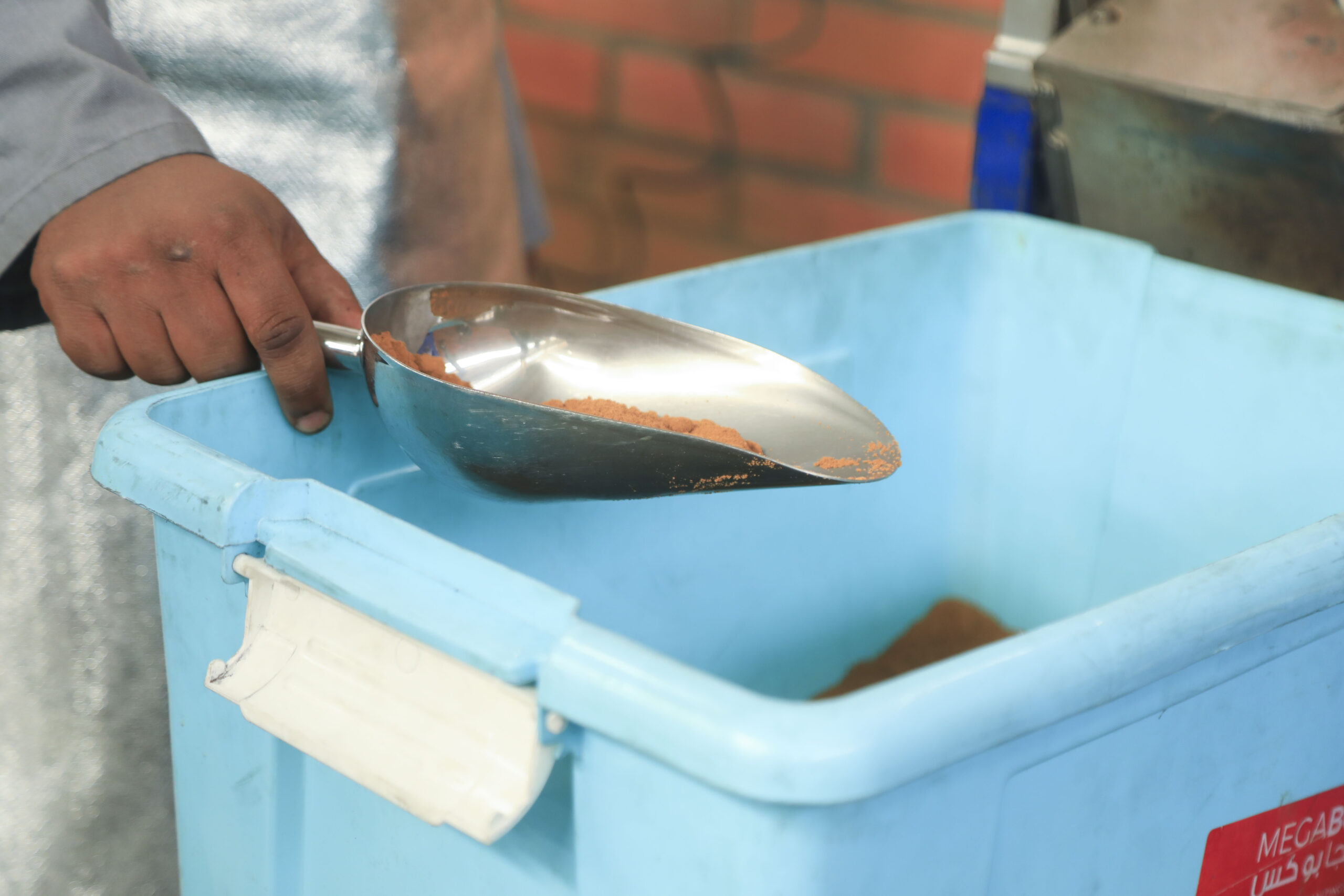 After a request from the refinery was taken into consideration, we dedicated our morning of September 6 to this new, but interesting experience in Rwanda's industrial setting and we were ushered to a welcoming Director General and his Head of Operations.
When the security of the refinery found that we were good to go, we quickly prepared our recording materials to embark on this coverage, at the same time, a learning opportunity.
From several clients, who get supplies from local and continental mining companies, Gasabo Gold Refinery receives gold in form of bars or nuggets when it is still mixed with base metals or Silver.
First thing to do when they get the supply for refining, is to weight and establish the quantity, before taking them through melting process.
From the melting big room with sophisticated machines which basically enable the refinery process, the Head of Operations first explains the three reasons of melting.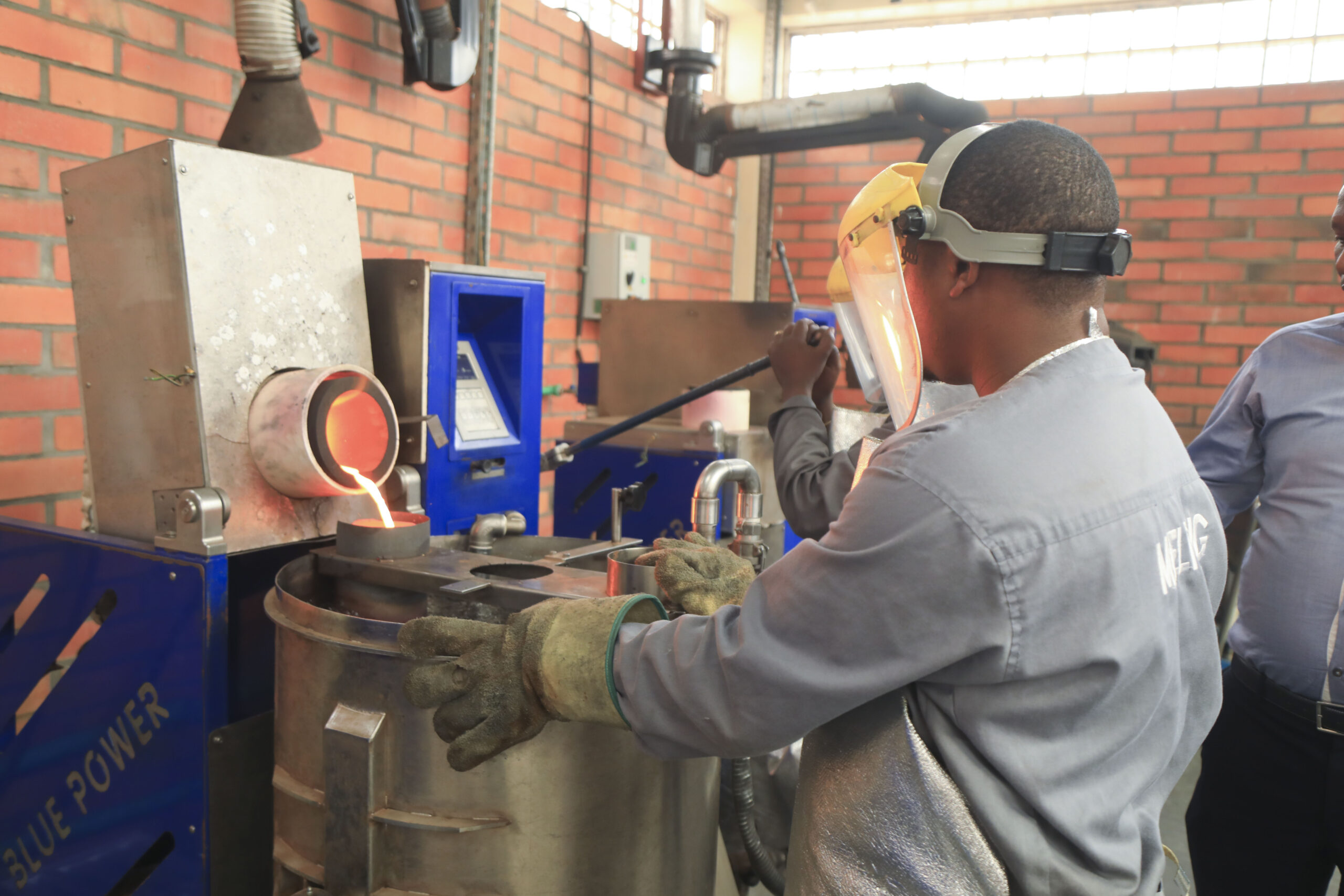 "First of all, it helps to confirm whether there is no piracy, that we have real gold. Some people can mix zinc with copper and seek to sell them as gold. Gold melting is 1063 degrees Celsius while Base metals are melted at below 500 degrees Celsius," the Head of Operations said.
"Secondly, melting helps us to get a sample. When we melt, gold becomes liquid, and thus, homogeneous. From that stage, we take a sample of a few grams to the laboratory where we get the percentage of gold in an alloy," he further said while defining Gold alloy as gold plus other metals which essentially include silver.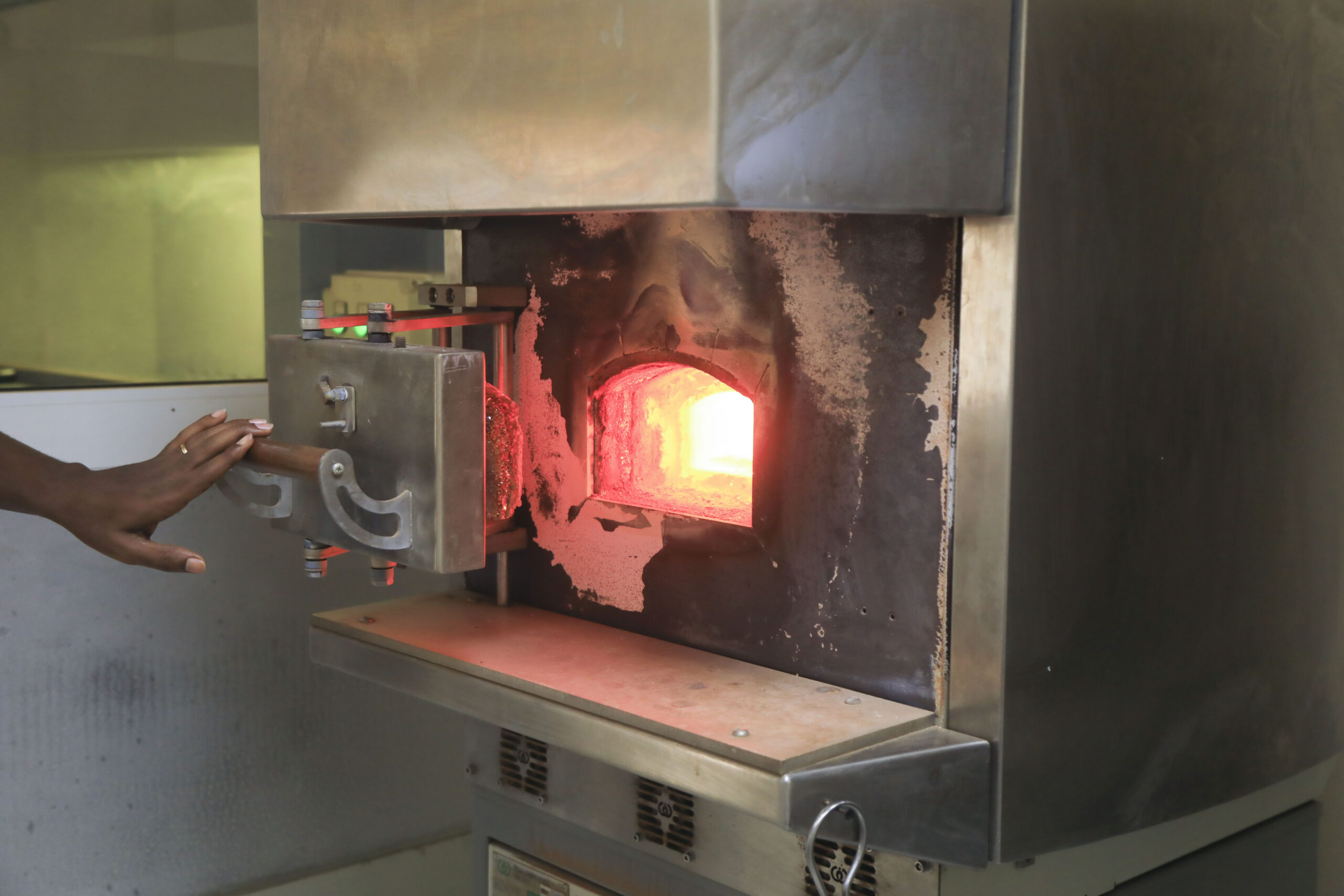 Mathematically, in a bar of 2500 grams where gold represents 98.75%, the quantity of gold is a product of 2500 grams and 98.75 per cent, which is 2,468.7 grams of gold.
Meanwhile, with a preliminary or quick test using XRF machine (X-ray fluorescent), you can find the quantity of gold in an alloy.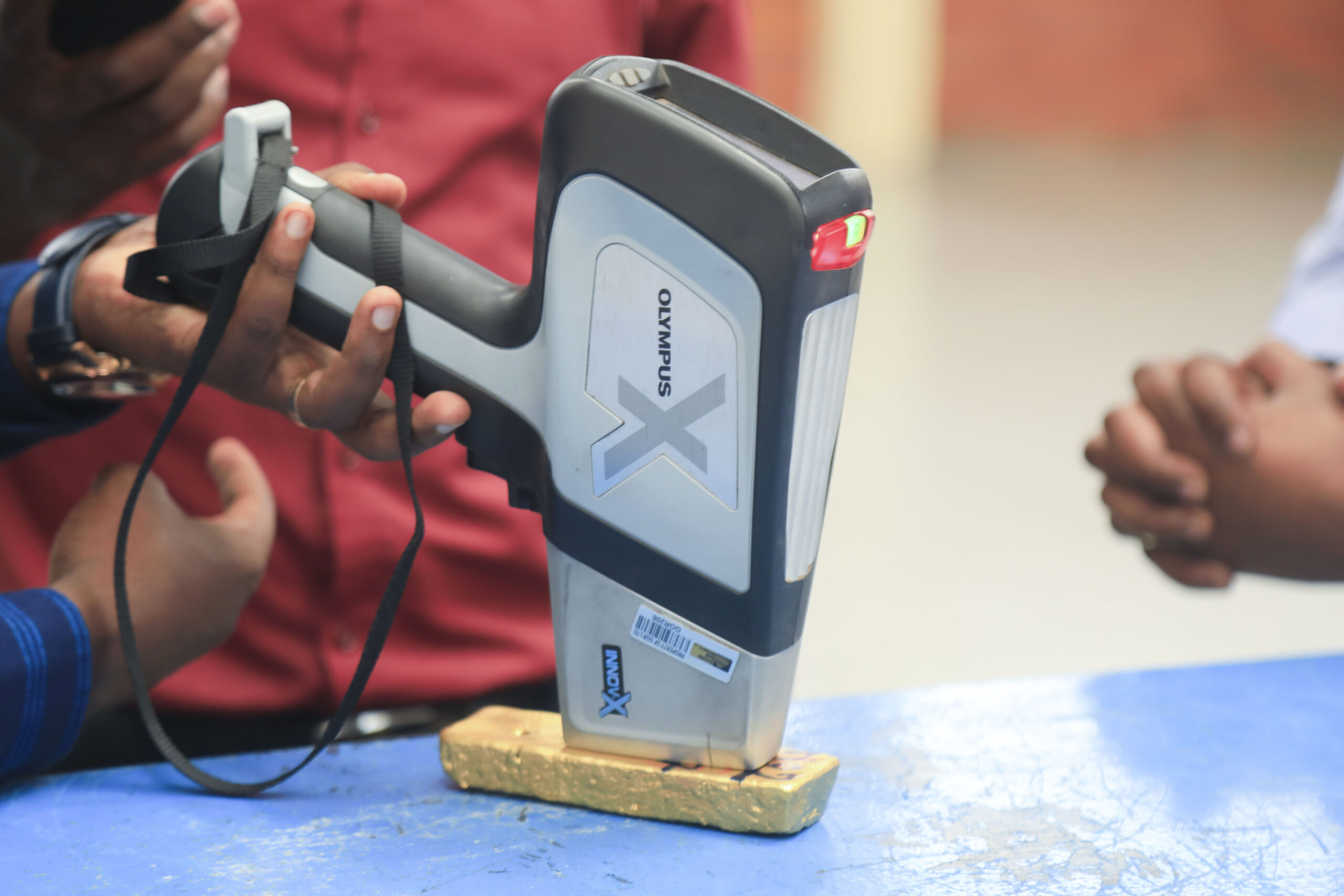 Gasabo refinery has gold melting machines in different capacities, ranging from 1 gram to 85 kilograms' capacity that can melt gold in less than ten minutes.
From popcorns to grains
In gold refinery, nothing is random. After melting and peeking a laboratory sample that will determine the quantity of gold in an alloy, gold will be transformed into a form of popcorns, thus the name.
The popcorns will be put into reactors to start the process of refinery.
"You cannot put a bar into reactors-the refinery would take ages; popcorns increase surface of contact and enable quick reaction during the refinery," the director said adding that for the refinery to happen, a mixture of acids called Aqua regia is required.
In the process, gold and silver will proceed separately with the former going through filters to reach precipitation tanks and the later in a different processing plant which separates it from other residues.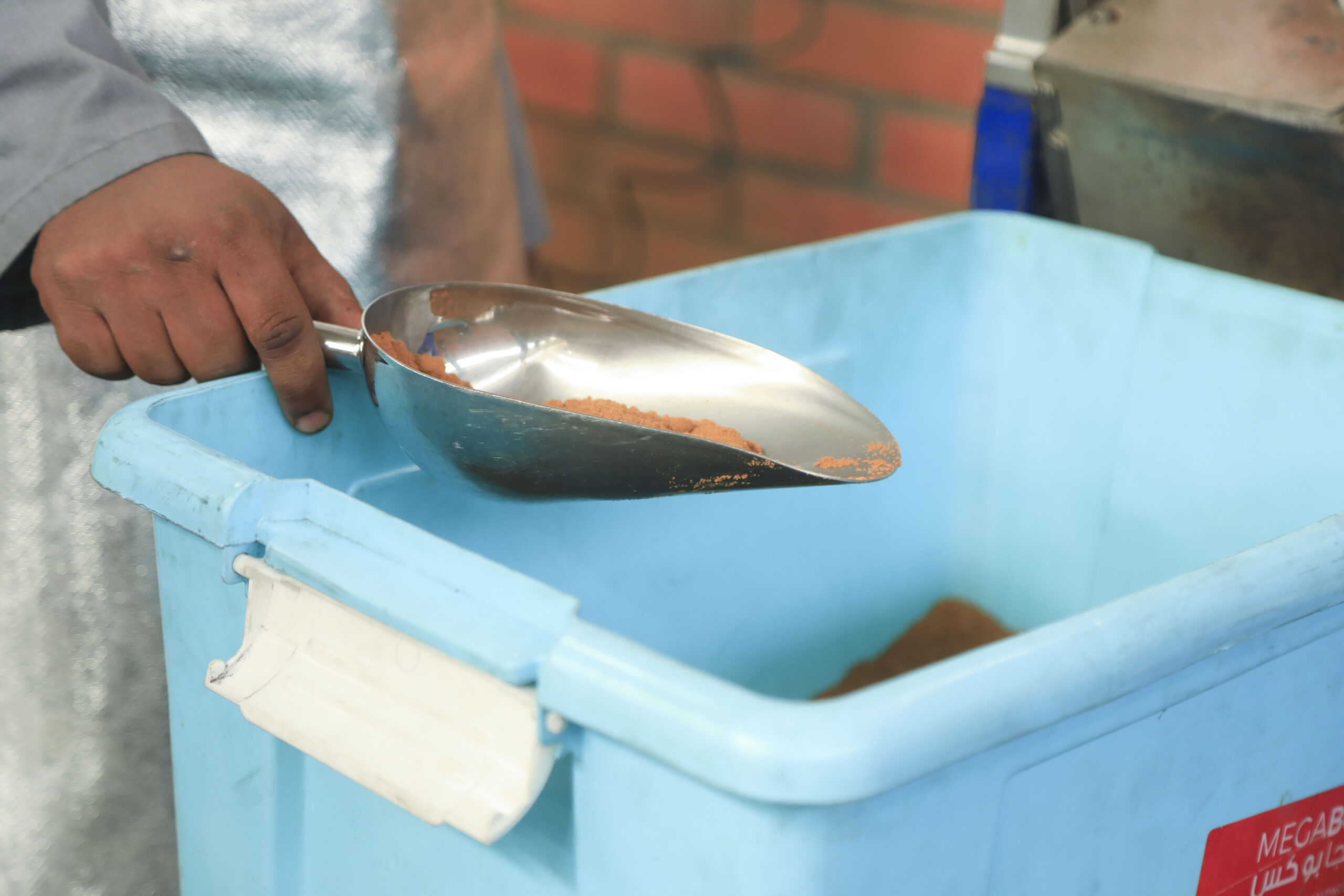 In precipitation tanks, reducing agents transform gold from liquid to powder, which, after drying will go back to melting to give the pure gold a shape of small grains.
"From the grains, we can make gold bars of one kilogram, five hundred grams, five kilograms among others, depending on the client," the Head of Operations said.
"In other words, we receive gold alloy for refinery in a form of bars, and at the end of the refinery process, we return the pure gold into bars whose volumes depend on the client's order."
Pure gold is 24 carats (or karats). Carat is the unit used in jewellery to measure how much gold is in a piece in comparison with other metals that are present.
In other words, the percentage of gold in a jewellery is the result of its gold carat divided by 24 per cent.
No Gold from Conflict Mineral Zones
Gasabo Gold Refinery operates within a framework that is regulated by the Rwanda Mining and Petroleum Board(RMB) where players operate within defined boundaries.
Some get licence for extraction of minerals, others refineries, and others, trading licences.
According to Bosco Kayobotsi, the refinery Managing Director, his company is limited to refinery.
"We get gold for refinery from several clients who get supplies from local and foreign licensed companies in Africa," he said.
"After refinery, we return them the finished product-gold and silver separately."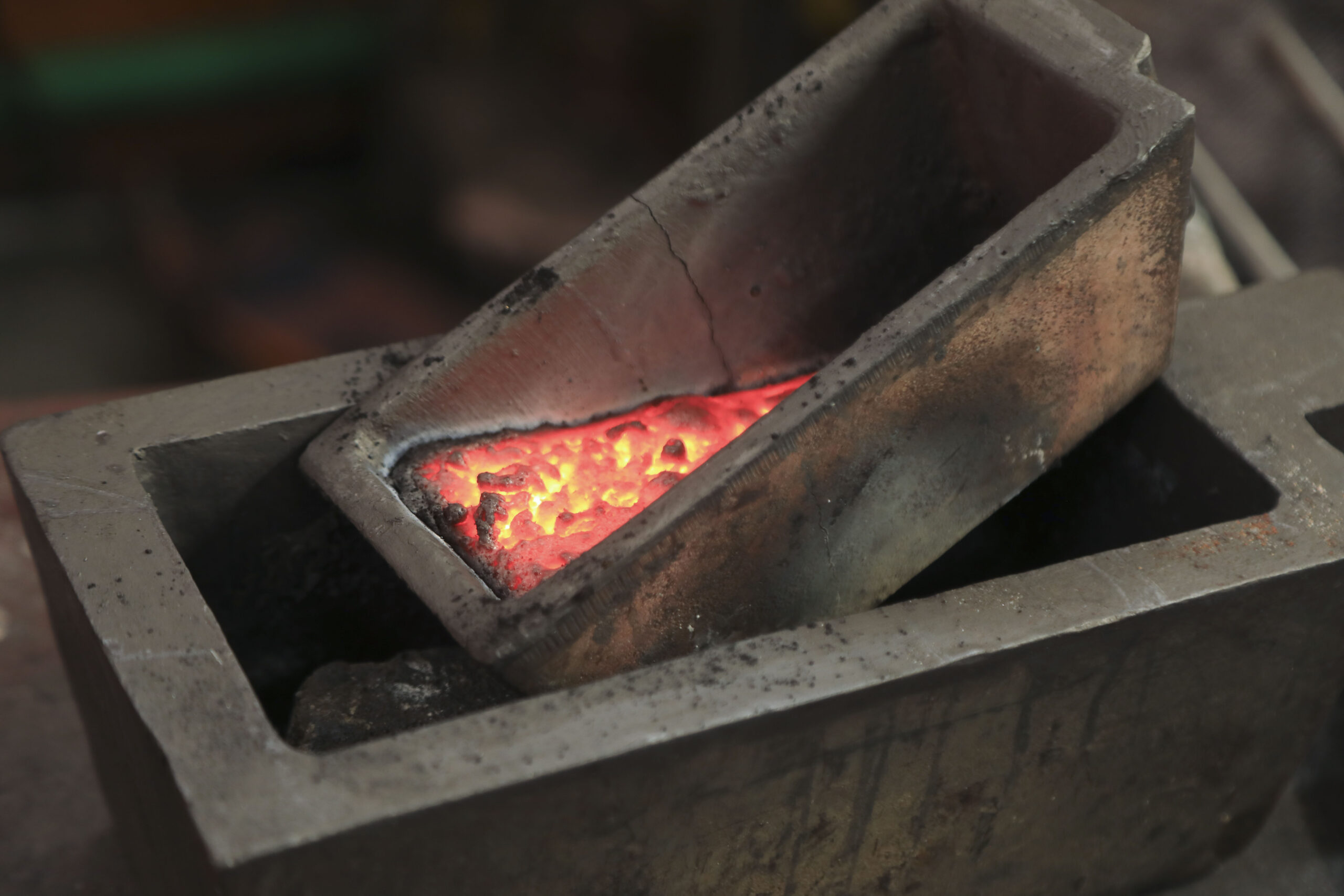 Kayobotsi said, that they do not accept gold from conflict mineral zones. Amongst places whose gold cannot make it at Gasabo refinery is one from the rich mineral country, the neighbouring Democratic Republic of Congo(DRC).
"Worldwide, gold has so many regulations. We abide by them entirely," he said.
Refinery is one of delicate tasks that requires quite much attention and tolerates a very small margin error.
According to Kayobotsi, the maximum loss that is allowed is 0.5 grams per 1 kilogram of gold.
"At every refinery stage, we check all corners for recovery to assure that no peace whatever small is lost," he said adding that even one gram of pure gold is a very big deal.
Gasabo gold refinery has a capacity to process 480 kilograms of gold within 30 hours or 8-10 tons of pure gold per month.
"We are still operating at 30% of our capacity. We are carrying campaign across African countries with no conflict mineral zones to send gold to Rwanda for refinery," the Managing Director said.
Kayobotsi said there are several advantages of working with the Rwanda's refinery, including fair transport cost, in partnership with Rwanda's national carrier-Rwandair.