The 3rd Data Science for Health Discovery and Innovation in Africa (DS-I-Africa) Consortium gathered in Kigali last week with Rwanda showcasing innovative research that will address some of the current healthcare challenges.
Convened from November 3 to 9, 2023, the meeting brought together an exceptional gathering of over 250 researchers and stakeholders from Africa and around the world to exchange ideas, showcase their groundbreaking work, and drive the future of data-driven healthcare solutions.
The DS-I Africa Consortium meeting was a platform to witness the exchange of innovative ideas, the unveiling of cutting-edge research, and the shaping of the future of data-centered healthcare.
Rwanda is one of the beneficiaries of the Data Science for Health Projects in which 22 extramural awards were granted out of the 1,300 awards in 44 African countries funded by the NIH.
The Rwanda's funding was at a tune of $1.75 million for research innovations and $600,000 injected in Synthetic healthcare data platform for data science training (4 PhDs, 14 Master's, 2 Post Doctorates and 2 Junior faculty).
Leveraging this funding is Melissa Uwase, a master's student in epidemiology and Dr. Sylvain Muzungu Hirwa, whose innovations will use available health data to develop artificial intelligence (AI) driven solutions to address the lack of follow up on youth infected with HIV/Aids and stagnated maternal deaths respectively.
Current data shows that maternal deaths have in the past five years not reduced further (at 203/1,000) despite efforts to increase maternal health care and mothers giving birth at nearest health facilities.
"We are going to use AI to know the causes and predict the outcomes of a pregnancy before it gets a level of a mother dying. That means the pregnancy can be referred to a specialist beforehand," Hirwa said.
Despite HIV prevalence decreased from 3.0% (RDHS-2015) to 2,6% (RPHIA-2019) the virus remains a public health problem in Rwanda, with new infections among youth, over 60% compared to other age brackets, especially among young girls below 16 years of age.
Uwase says that there is a growing trend in which we have seen most adolescents don't have a follow up from the time of HIV testing to treatment in reducing viral loads.
Through leveraging machine learning and using available health data, Uwase says they will be able to predict current 30 to 40% lost follow up in HIV care among adolescents and young adults between age 10 to 24 years.
"We want to use these research findings to inform policy decision, caregivers so that the adolescents are retained in care, in order to reduce more infections," Uwase said.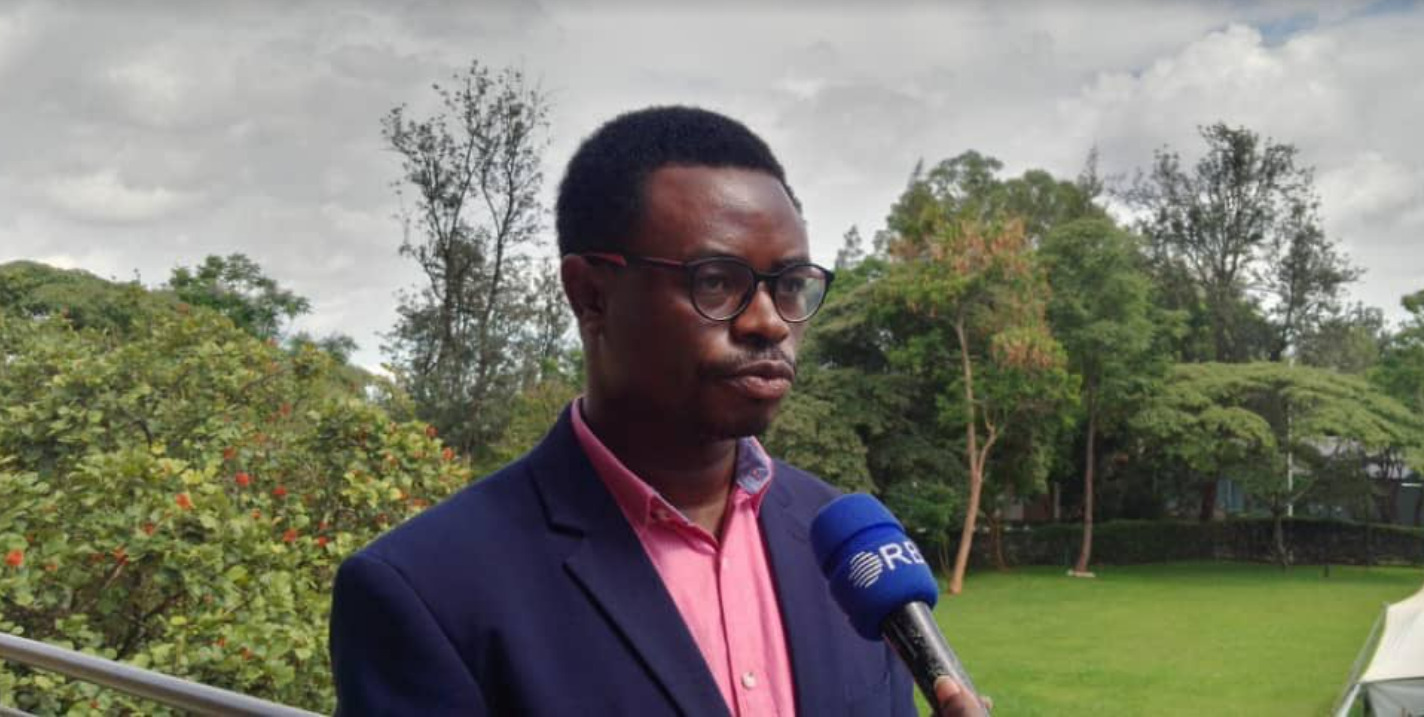 The DS-I Africa program started with 19 funded projects and has recently grown to support 38 projects in 21 countries across the continent and 14 NIH Institutes, Centers, and Offices funded at a tune of $88 million for the five year-funding program (2021-2026).
Dr. Peter Kilmarx (Acting Director, Fogarty International Center, NIH in the USA said that there is a shift in funding and collaboration towards Africa, a move which shows true  global effort in which all nations can and join as real partners.
He showed that funding authorship in publication between Sub-Saharan Africa (SSA) and US (funded by the Fogarty International Center) has increased from 2018- 2020.
For instance, SSA-affiliated first authors increased from 53 (47%) in 2008 to 224 (63%) in 2020 , and SSA-affiliated last authors increased from 32 (28%) to 166 (47%)."We are happy to be directly funding African investigators, you come up with the study questions and then collaborate with US colleagues, if they want to, but you are in the drivers seat. So, that is increasingly what we would like to see," Kilmarx said.
Kilmarx stated that the plan is to have strong support from Fogarty and NIH for global health research and training, emphasis on data science to solve global health problems and dive into equity funding in global health partnerships as a critical aspect to global health research and resilience.
Professor Claude Muvunyi, the Director General of Rwanda Biomedical Center (RBC) said that collaborating with NIH has strengthen the way Rwanda implements health interventions and recently using data science to build capacity and inform policies.
Muvunyi said that this has seen RBC create a data innovation and science department to tackle communicable and non-communicable diseases to improve community health and Rwanda would like to use existing collaborations to have an impact and prepare for future pandemics.