The 2023 Africa Cyber Defense Forum (ACDF) has shown that lack of preparedness and knowledge on cyber safety and security are some of the major challenges that need to be addressed to reduce cyber-attacks.
Africa's rapid development and digitization calls for the continent to be uniquely prepared for these developments. Recent reports indicate that approximately 90% of African businesses operate without robust cybersecurity measures, and the prevalence of cybercrime has increased by 76% in some African nations.
Reports also indicate that the next five years are due to see a 15% global increase in cybercrime.
Rwanda's Minister of ICT and Innovation, Paula Ingabire said that a low level of preparedness can have significant consequences on the security and development of the African continent.
"Given this challenge, it is only logical for the public and private sectors to work more closely together to defend our shared cyberspace. It is critical for the public and private sector to unite, exchange experiences, and cultivate a collaborative approach to cybersecurity," Ingabire said at the forum opening this November 15, 2023.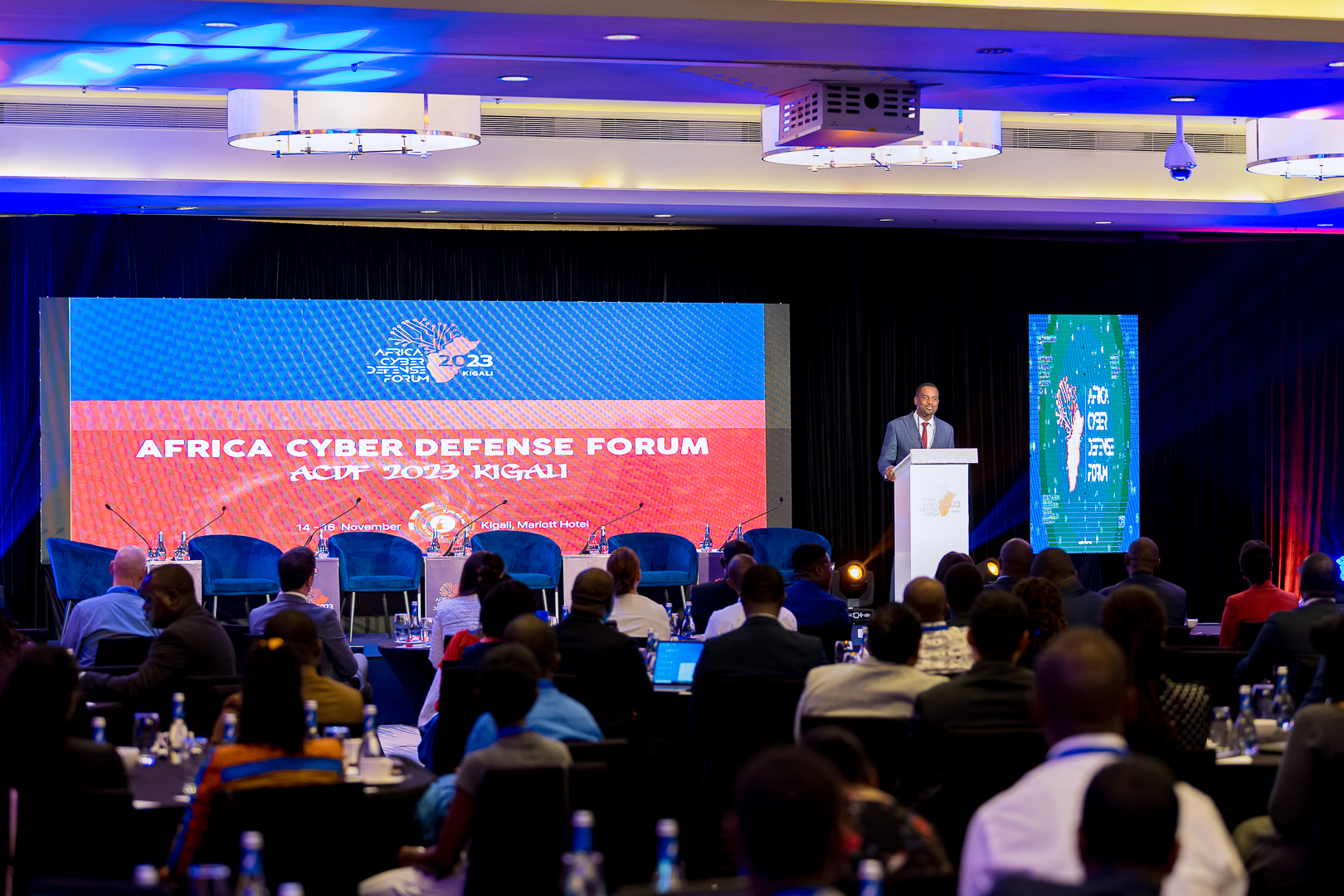 For example, a study by a UK Cyber Security and Threat Intelligence firm (stiftung-nv.de) found that the majority of firms are vulnerable to cyber threats. Only 26 out of 750 firm systems were reviewed as good; the largest vulnerabilities were found through email scams (e.g. phishing).
One of the most prominent cyber threats to everyday users of the internet is phishing. This involves scammers or attackers using deceptive methods to send links or messages, often using enticing offers such as lottery wins, free visas, job opportunities, or fake banking alerts to lure potential victims.
Once someone clicks on these links, they are taken to a webpage that may resemble their bank's official site or another legitimate source.
Victims are then prompted to enter their personal information, such as their name and password. After submitting this information, the page may appear to malfunction, but in reality, the attackers have successfully collected the victim's data.
Phishing attacks can be done in various forms, including email messages, text messages, or even links shared in messaging apps like WhatsApp.
John Omo, the African Telecommunications Union (ATU) Secretary General said that international collaboration, partnerships, and sharing best practices are vital in addressing the knowledge and capacity gap (skilled workforce) challenge in cyber security.
An informed populace is the first defense in cyberspace, and equipping the workforce is important to ensure cyber safety. Therefore, we commit to continuing supporting such activities in Africa," Omo said.
The UK Deputy High Commissioner to Rwanda, Adam Drury said that the UK has a dedicated team on cyber security on the continent- covering different regions in collaboration with the African Union but there is a need for international collaboration to work together since the UK cannot alone solve the existing challenges.
ACDF CEO, Gilbert Nyandeje said that the forum will deliberate on crucial issues such as data protection, safeguarding critical national infrastructure, the intersection of AI and cybersecurity, and the importance of public-private cooperation in building a united front against global cybercrime challenges among many others.
Nyandeje asked for collaborative efforts to build a resilient digital Africa, ensuring that the digital economy becomes not just a powerful economic force but also a beacon of innovation and prosperity for all Africans.