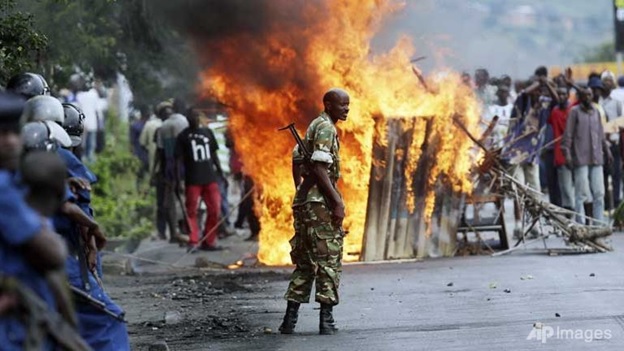 President Paul Kagame has said the "senseless killings" in Burundi is covered by diversion and allowed the situation to deteriorate without any helpful response.
Kagame wondered: "With all disturbing evidence and facts available, everyday-senseless-killings of people, how can the only 'helpful' response be diversion?"
He said the world has not learned any lesson from similar cases that escalated to unimaginable atrocities. "As an African and especially a Rwandese, I have to painstakingly conclude that history is awash with lessons but little learning," Kagame tweeted on Saturday evening.
Over 400 people have died and thousands others fled the country, of whom around 80,000 have sought asylum in Rwanda.
Faced with international pressure to stop the killings and seek a political settlement, Pierre Nkurunziza's government has instead diverted the attention; accusing Rwanda of arming refuges to revolt against their government.
Rwanda says the accusations are mere politicking, a diversion and an aggravation to its integrity.
"No amount of provocation against Rwanda is going to draw us into this…and not any solution is going to come from it!" Kagame said. "Sadly, too much politicking over the issue has been main response, even willing to outsource the problem for relief to the culprits."
Reports suggest Nkurunziza has western support.  "Whomever advised and assisted the leaders of Burundi in this, even from afar has only added misery to the tragedy," President Kagame noted.
The strategy here is, Kagame said. It is being called somebody else's problem and no mass killings happening in the open; just a few in as many places spread over time.
Kagame explained that, "when the death toll is found to be too high and questions asked about responsibility to protect the people, the answer will be simple; 'we did not know'!"
Kagame added that, "The argument will go on and on….and life will continue to be lost…instead of never-again…we have…yet-again."