President Paul Kagame has assured the Rwandan Diaspora and friends that Rwanda is a peaceful country where everyone is supportive of each other.
The Rwandan head of state was speaking at Rwanda Cultural Day convened in San Francisco, California.
Commended for championing gender equality, the president was inquired about the possibility of living in Rwanda as LGBT (Lesibian, Gay, Bisexual and Transgender).
For President Kagame who first took a minute-long pause, said," it hasn't been our problem. And we don't intend to make it our problem."
According to Article 26 of Rwanda's constitution, "Only civil monogamous marriage between a man and a woman is recognized. No person may be married without his or her free consent. Parties to a marriage have equal rights and duties upon and during the subsistence of a marriage and at the time of divorce. The law determines conditions, forms and effect of marriage."
However, sexual orientation is a private matter, not a state business.
Rwanda is considered a leader in the progress on human rights for LGBT persons in East Africa.
In 2010 Rwanda eliminated the criminalisation provision from its draft code and recently signed two UN resolutions on sexual orientation and gender identity, as the only African nation to do so.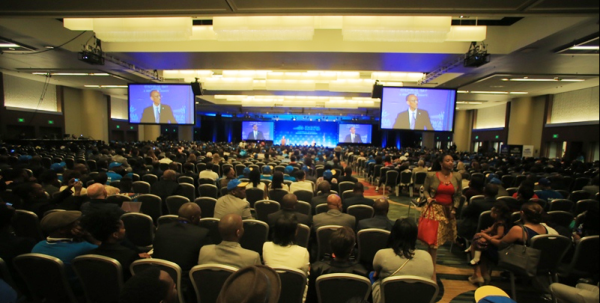 Participants at Rwanda Cultural Day in San Francisco California