A delegation of the African Union Peace and Security Council (PSC) says President Paul Kagame's championship of AU reform project has set a clear road map for what Africa should do to achieve sustainable peace and security.
Led by Mull Sebujja Katende, the PSC members met President Kagame today at village Urugwiro. The Council has been in Rwanda on a 5-day retreat, which started on Tuesday this week.
After meeting Kagame, Katende said three issues emerged during their discussions.
"He told us that the biggest problem that Africa has is attitude. So we have to work on our attitude," Katende said.
"The second thing, he said, is implementation. We adopt decisions but we are very week at implementation. Third thing he told us is that we have to keep this (reform process) conversation going."
"And he believes that when we continue talking about the issues affecting Africa, or how to resolve them, that conversation is positive and it will lead us to do the right things."
President Kagame highlighted ways the Council can contribute to deal with the continent's challenges.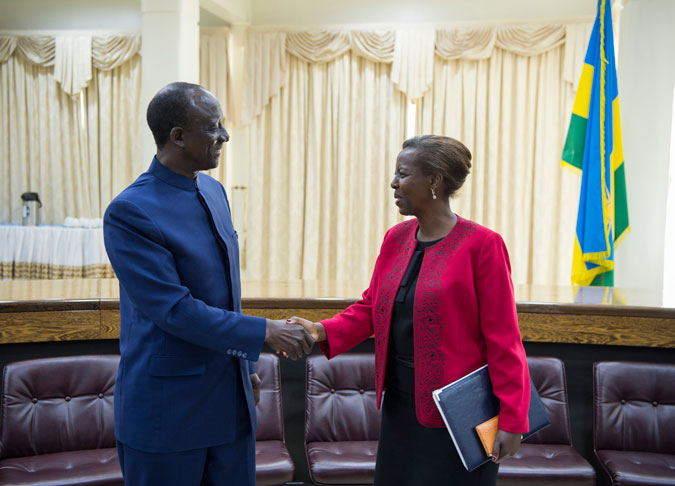 For Kagame, the way Africans handle their issues is as if they have accepted to remain where they are.
"It is like we have accepted to lag behind, that this is our place. I don't think this is our place," Kagame told the Council delegates.
"It is important that it becomes clear that we have nowhere else to look except ourselves," the President added.
"Without peace and security, development does not happen."
Katende also doubles as Uganda's Ambassador to Ethiopia and Permanent Representative to the African Union. Under the chairmanship of Uganda, 15 members of the Peace and Security Council of the African Union will spend this month soliciting solutions to security matters in Burundi, DR Congo, Somalia, South Sudan and Mali.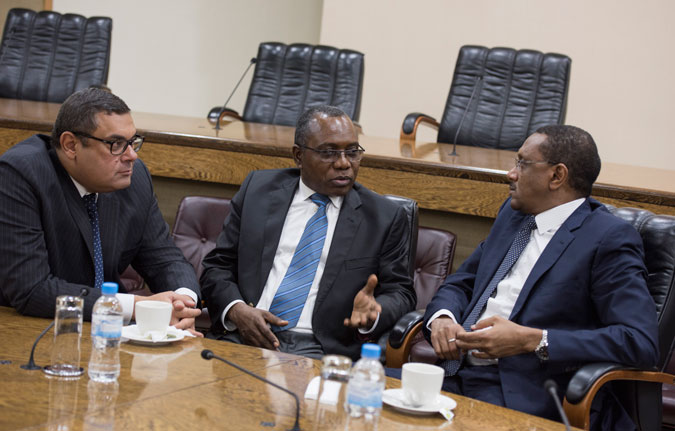 In July last year, African Heads of State approved a plan to fund peacekeeping operations on the continent by raising own resources.
Rwanda maintains peacekeeping troops in different war-torn African countries including Sudan, South Sudan and Central African Republic (CAR).