Connecting Africa to a 'One area network' has been a failure because of lack of urgency –  African leaders and policymakers agreed today during the Transform Africa Summit in Kigali.
While contributing at a panel discussion comprised of 7 leaders, President Paul Kagame said, "Lack of a sense of urgency, not lack of understanding or infrastructure is delaying the One Network in Africa."
The panel consisted of President Kagame joined by President of Mali Ibrahim Boubacar Keïta, Presidents of Djibouti, Niger, Sao Tome, Vice President of Zambia and Prime Ministers of Gabon and Equatorial Guinea.
However,  beauracractic hindrances have been singled out as partly contributing to slow pace in the implementation of 'One area network' initiative among African countries.
For instance, the East African Legislative Assembly (EALA) has until now failed to pass a One Area Network bill that will see member states in the bloc cut roaming charges. The bill was supposed to be passed during their April session in the capital Kigali this year.
Lawmakers in the regional parliament cited financial constraints to be at the centre stage of failed projects including bills.
But for President Kagame, Africans need to prioritise things if they want to achieve sustainable development.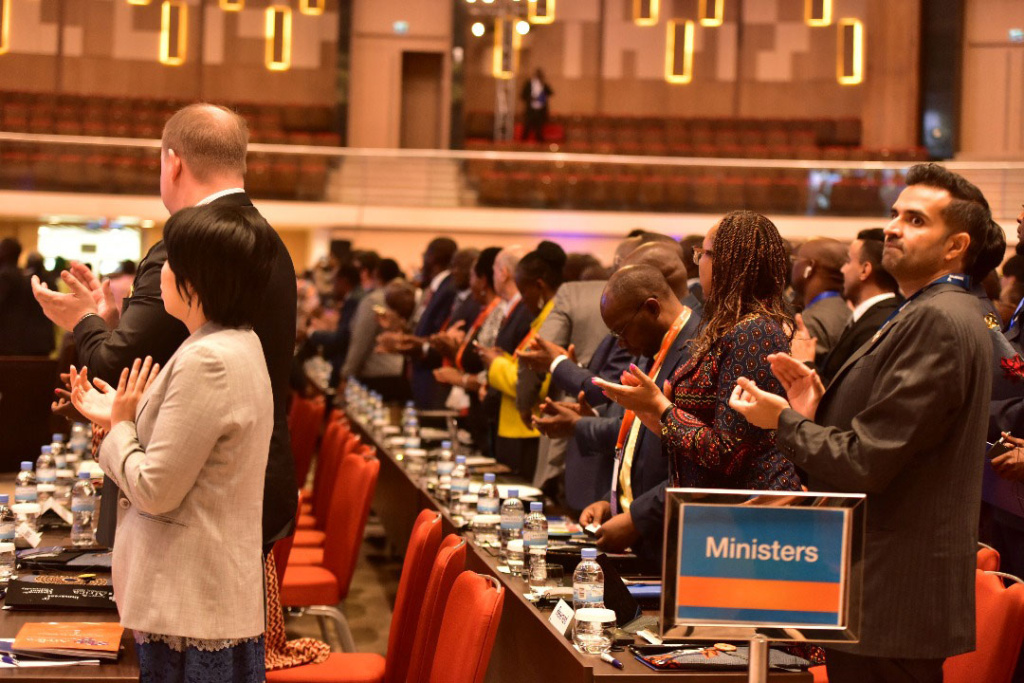 In 2014, Northern Corridor countries (Rwanda, Uganda, Kenya and South Sudan) agreed on a regional telecommunications framework to establish a 'One-Network-Area', where charges on phones calls within the region could drop by 60%.
Currently, subscribers travelling within the corridor are charged as local subscribers in the visited country network. They only incur prevailing calling rates of the visited network similar to what local subscribers pay.
Last year, Rwanda and Gabon signed an agreement to launch a one-area-network which will lead to significant reduction of the cost of telecom services between the two countries.
The leaders on the panel agreed to speed up efforts to ensure a smart and coordinated Africa, but said this will only be achieved if technology is harnessed.
The conversation largely focused on how Africa can use ICT to accelerate its socio-economic transformation.
President Ibrahim Boubacar Keïta said for the continent to prosper, "We need to transform Africa and advocate for a dignified continent."
For President Keita, inclusion of all citizens including private sector is crucial to achieve this target. For instance, he said in his country, "Diaspora is helping build Mali…we have 9000km of fibre cable with 2000km under construction."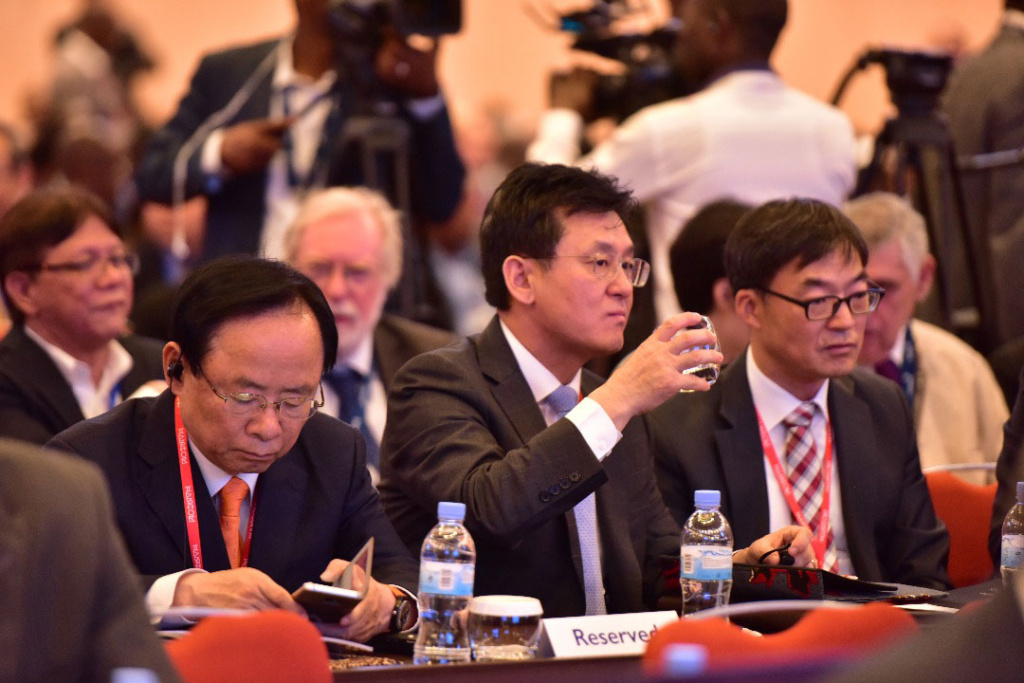 His statement was backed by Zambian Vice President, Inonge Wina, who reminded leaders that Africa needs to consider women participation in all its projects.
"Women make up 50% of African population. They need to be involved for success of 'Digital Transformation' or any other project," she said.
In support of Zambian Vice President's statement, Kagame reminded African parents to never discriminate children while educating them.
"When you educate your children and you do not discriminate between boys and girls, digital divide stops being an issue. "
During the session, Strive Masiyiwa, Founder and Executive Chairman of Econet – a diversified global telecommunications group with operations and investments in over 15 countries including Africa, intervened and said;  "It is worrying that comparatively Africa does not trade with itself. Grow intra-African trade and give small scale business people dignity to trade across borders not just men in suits."
A report released by Alliance for Affordable Internet (A4AI) indicates that 16% of Africans have access to Mobile Broad penetration, 25% accessing online information while gender gap in internet use is at 35%.