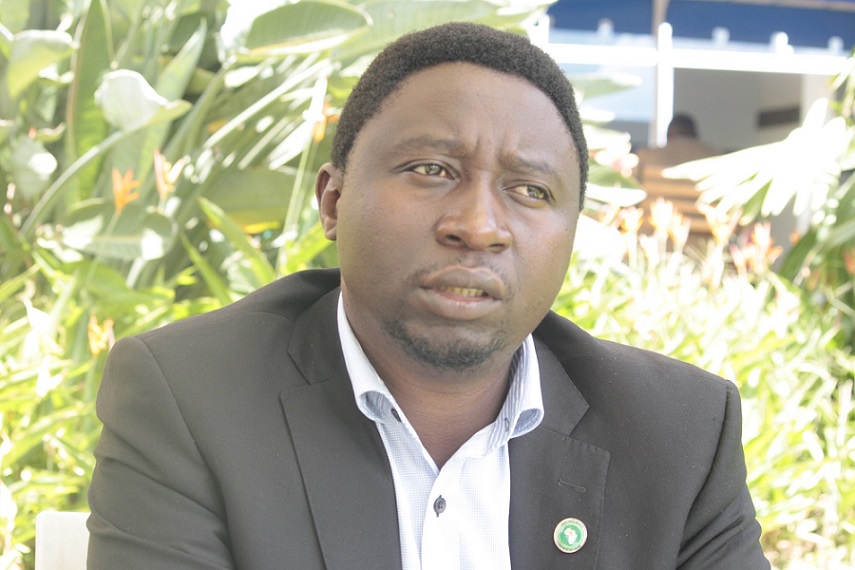 The day was October 30, 2009. There was a near stampede when a group of people tried to gather at a pre-arranged location in Kigali. In a split second, a violent fight involving four men erupted in the fully packed hall.
Some of the people inside the hall had travelled more than 5 hours to attend the event culminating from a long protracted battle by a young and self-proclaimed environmentalist Frank Habineza. He had been trying to form a political party-The Green Party.
The chaotic gathering of about 500 people on the fateful Friday morning ended prematurely as the fight escalated into a fist-fight. Chairs and tables were flying all over. In the midst of this, Frank Habineza- who had called the gathering, looked on helplessly.
Witnesses said a man stood up and hit another seated close – which prompted other three men to join the confusion. The fight resulted into a stampede- some people fleeing through the nearest doors in disarray. Some fell to the ground – as other stepped on their backs, according to an account reported by the Rwanda News Agency (RNA News) at the time.
Within minutes, police sirens were bellowing from outside. Batons at hand and after listening to different versions of what had exactly happened, Police order closure of event citing "security concerns".
Sweating profusely and in near-tears, Habineza watched as the police order everyone to disperse. Attempts to convince the cops that 'those causing chaos had been identified and removed from venue', fell on deaf ears. But the alleged four troubles-causers were arrested.
This was the latest episode from nearly two years of failed attempts by Habineza to convene a delegates congress at which signatures of supposed members would be verified. Political party laws require that a new party collects in one place at least 600 members from across the country- with at least 12 signatures from each of the 30 districts. The signatures are then verified by a state notary official.
The 'October 30th' congress was the fifth time the conference had been forced to postpone. The previous session for the same purpose four weeks earlier also ended prematurely, but the drama here was equally strange.
This time around, there was no fighting. Instead, as the packed congress got underway at 8:30 am, an official from Nyarugenge district arrived with a letter from the Nyarugenge district Mayor, Origene Rutayisire.
The mayor's letter was in response to a previous Green Party another sent September 29 which was informing mayor of the intention to hold a meeting. Party officials were letting him know that they already had a place booked.
"I hereby first inform you that you write [a] letter requesting permission to hold this meeting on this date [October 02]", wrote mayor Rutayisire, in the four-sentence official letter.
However, Green party officials had also informed him in their letter that since the Nyarugenge notary was not available, they would secure another notary — which they indeed effected.
The mayor's response meant that even with a new notary, the Green Party could not be allowed to hold the congress — only after seeking new permission.
"Someone is sabotaging us," retorted Habineza later in interviews with media.
"Imagine all the expenses we have incurred. I really cannot explain who is behind all this," he furiously shouted as he spoke to reporters. "This really is a sad day for democracy in this country."
But the ambitious Habineza, who has previously worked for the Nile Basin Initiative, a regional project linking River Nile countries, was not about to give up. The party eventually registered in mid-2013, months leading to parliamentary elections.
It became one of the 11 gazetted political parties under the Consultative Forum for political parties but Habineza announced the 'Greens' would skip the parliamentary polls that year. He launched another phase of his political journey: agitating for legal reforms.
Habineza demanded that the law governing political parties be amended to all them get funding from anywhere they wish. His fierce critics charged that he wants to tap from the expected flow of foreign cash.
Habineza is always travelling and meeting 'Greens' in the west – especially Canada and Australia. Though no concrete proof has been put out there, common sense affirms Habineza has an 'unlimited' source of cash.
The law Organic Law N° 10/20/2013/OL of 11/07/2013 Governing Political Parties and Politicians, states that it's illegal to solicit money from foreigners.
Specifically, Article 24 reads in part that: "A political organisation shall not be allowed to accept donations and bequests from foreigners, foreign business companies, industries and organisations involved in other activities or in which foreigners are shareholders".
Habineza has also pushed for amendment of the requirement for 5 percent national vote for independent candidates to enter parliament. The same percentage is required of political parties – which have huge machinery.
Five years later, none of the noisy demands have succeeded. But Habineza was this Tuesday June 27, 2017, finally announced among the only two candidates that qualified for the August 4 presidential polls, along with incumbent president Paul Kagame.
The next phase of candidates will be announced on July 6. The official campaign that will see the candidates hit the campaign trail across the country starting July 13.
Habineza has not stopped courting controversy. Among his bizarre campaign promises, he has indicated that he would construct a wall on Rwanda-DR Congo border to prevent the chaos there from repeatedly spilling over to Rwanda. Habineza also says the current government is providing subsidised healthcare, but will go further: all will be free!
Like the DRC border wall, the healthcare comment prompted bitter reaction from local observers, some of who accuse Habineza of being alarmist and advancing populist rhetoric.
Whatever Frank Habineza says, 6 million Rwandans will be out on August 4 to make the verdict. Till then, he can only look back to a very eventful journey to finally have his face appear on a national ballot in 2017.