Multinational companies owned by Jewish-American investors are targeting to open their subsidiaries in Rwanda, Jewish community leaders announced Wednesday in Kigali.
A delegation of 20 chief executives officers (CEOs), managing directors and associates of different companies dealing in technology, health, education, energy paid courtesy call on President Paul Kagame today at his office in the capital Kigali.
It is the first such visit to Africa, and Rwanda in particular by the top management of the global Jewish network.
Speaking to KT Press after the meeting, Stanley M. Bergman, CEO of Henry Schein, Inc. said: "My Company is interested in advancing relations with Africa but we have found that Rwanda is an excellent place to do business. The government is supportive, it is transparent, it's a safe place, clean and it is a highly educated workforce."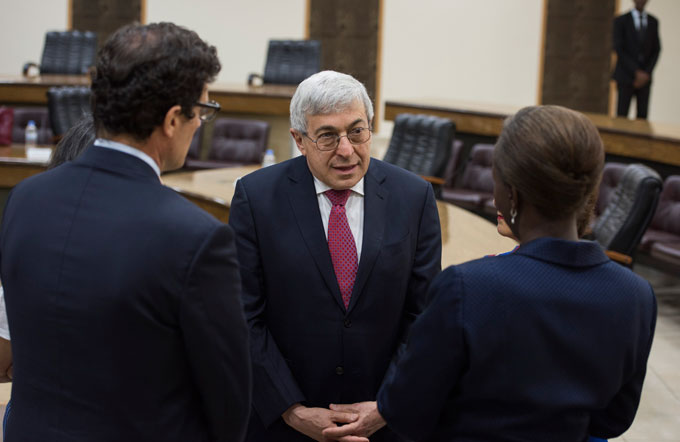 Henry Schein, Inc. is the world's largest provider of healthcare products and services to office-based dental, animal health and medical practitioners.
The company also serves dental laboratories, government and institutional health care clinics, and other alternate care sites.
Bergman said their firms are targeting many areas for investment. "We have come all the way with a list of specific action items in specific industries," he said. "The glass industry, the lighting industry, IT and Pharmaceuticals. So we have a long list of areas to work on."
Bergman said the visit to Rwanda is part of laying a foundation for advancing business in the Jewish Community in the United States.
He added: "What we came to realize as we visited Rwanda is the fact that this is not only country with common history with the Jewish people but a country that has really found a way to look forward. There are very few countries in the world that have been able to achieve what President Kagame and citizens of Rwanda have been able to achieve."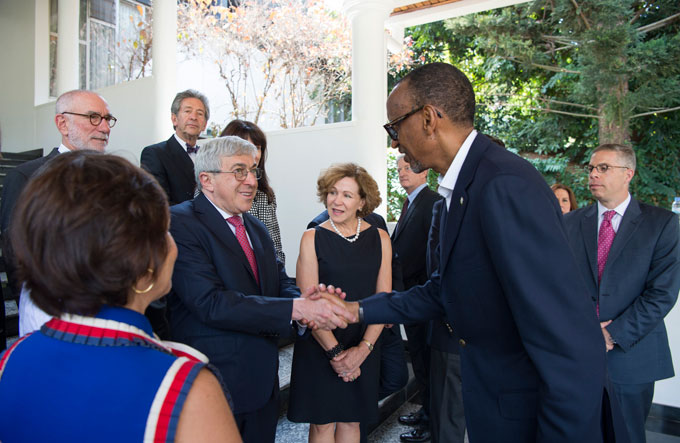 In March this year, President Kagame became the first African leader to address the American Israel Public Affairs Committee (AIPAC) policy conference in Washington DC. – a high profile platform that brings together Jewish Community around the world.
Speaking to the 18,000 participants including 7,000 for their first time, Kagame said: "Rwanda is, without question, a friend of Israel."
The President added, "We are glad that Israel is back, engaging more fully with Africa."
Israeli Prime Minister Benjamin Netanyahu visited Rwanda in July last year, a highly symbolic part of a "historic" African tour, boosting ties between two countries with a history marked by genocide.
"We are deeply moved by the memorial to the victims of one history's greatest crimes – and reminded of the haunting similarities to the genocide of our own people. Never again," Netanyahu and his wife, Sara, wrote in the guestbook at the Kigali genocide memorial site, where more than 250,000 victims are laid to rest.