More than  300 residents in Nyagatare and Gatsibo districts are threatening to drag a pastor to court accusing him of conning them over Rwf16.7 million.
In 2012 Bishop Sylvestre Ngwabije founded a church – Communauté Evangelique de Pentecote de l'Esprit et de l'Amour"(CEPAL) and built it at Ruhuha village, Simbwa cell in Gatisbo district.
The bishop promised church members that he would find scholarships for their children but each child would have to pay Rwf65,000 and get registered under Compassion International – a Christian organization that promotes the wellbeing of children and poor households through Christian churches.
"Our sponsors from Compassion – Europe will come to visit us next year. We have to build decent infrastructure to convince them that we deserve it," Ngwabije was quoted as saying.
The residents raised money accordingly after selling off their property. Those include Theogene Rutikanga who sold his plot of land to raise Rwf 130,000 to register his two children.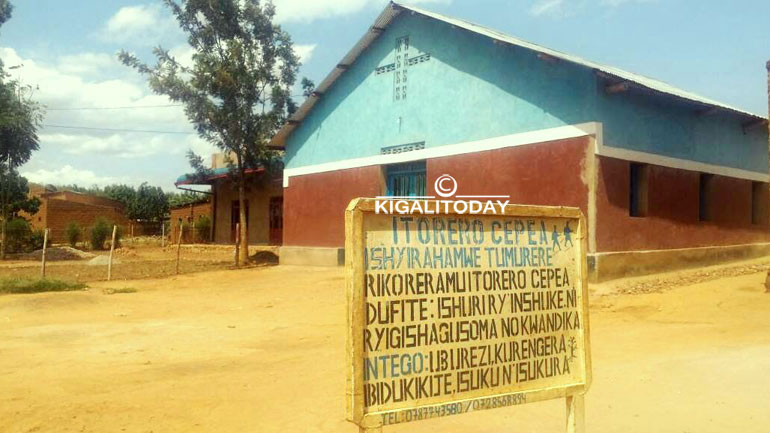 "This caused regular conflicts with my wife who said I am misusing family wealth."
However, the alleged sponsors have never visited and this has caused suspicion and anger among church members.
Ngwabije was summoned by church members but his explanations were not convincing.
"Last year it did not work because Compassion is currently managed by ADEPR which hates our church. We are registering your children through another church this time and we promise it will work," Ngwabije said.
"Our request is to have ownership of the church, and its nursery school which was built from our money," said one complainant.
"We want to solve this amicably but if the church does not want to negotiate, we have a lawyer to represent us in court."
Indeed, Ngwabije fraudulently registered the children through New Life Church and when leaders in the latter learnt about this, they sued and he was arrested with other senior leaders of his church.
However, he was released later.
Speaking to Kigali Today on Tuesday, Ngwabije said, "I will instead sue those citizens. I have nothing to do with Compassion organization."
CEPAL is currently entangled in a dispute over church assets' management and a faction opposed to Ngwabije says the complainants' plea is legitimate.
Same assets' wrangle is threatening the mother church, ADEPR where 6 church leaders are battling an embezzlement court case.
During pre-trial hearing last month, prosecutor in Gasabo intermediate court said that the leaders connived to embezzle Rwf 3.5 billion of church money.