Rwanda's local cement manufacturer (Cimerwa) will this Saturday inaugurate the Corporate Golf Tournament 'Cimerwa golf day', attracting mainly corporate golfers.
On September 2nd, new Cimerwa CEO, Bheki Mthembu will lead 90 amateur golfers from Rwanda and within region to tee off the 18-hole game at the Kigali Golf Club in Nyarutarama in which half a ton of cement and several golf medals will be won.
Mthembu said that the company is proud to be associated with golf in Rwanda and over Rwf30million has been invested in the game as part of social corporate responsibility initiatives.
"For the first time our (Cimerwa) brand will be hosting its maiden golf tournament which in future is expected to be annual, attracting professionals as the sport grows," he told KT Press on Thursday.
Mthembu said the tourney is not about money spent but the value of promoting the sport and the half ton cement prize is aimed at enabling one's business grow.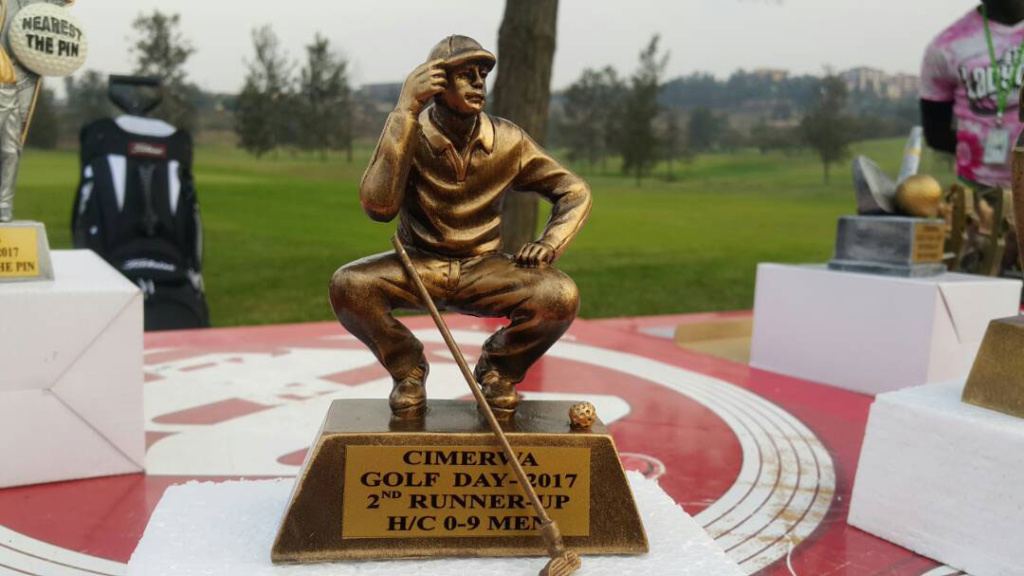 "We intend to use golf to bring the business community together and enable them to connect with each other. Wining a cement award can help one save money on construction material."
The Kigali Golf Club Captain Dr. Davis Kashaka told KT Press that the sport of golf in Rwanda is growing and the focus is now on promoting the young generation which is currently being sponsored by corporate golfers.
"We have started an initiative of community golf outreach programs to promote young golfers. Children from the community are trained free of charge for at least two hours. This is an initiative which will groom future golfers in Rwanda," Dr. Kashaka said.
CIMERWA is Rwanda's only integrated cement producing plant established 30 years ago in Bugarama sector, Rusizi district, in South Western border of Rwanda.
With 51 percent shares owned by PPC Ltd- Southern Africa's largest cement producer, Cimerwa has invested U$ 170 million in a new modern dry process production plant at its head office in Bugarama with a capacity to turn out 600,000 tons of cement per year.