President Paul Kagame has told the country's top leaders to stop worrying about positions in cabinet but worry about how best they can live and serve while in such positions, keeping in mind that even God is watching.
The Head of State said this while addressing more than 300 top leaders of the country who convened at the 10th Unity Club forum, a union that brings together current and former Cabinet ministers and their spouses.
Kagame thanked Unity Club for giving ex-officials a family to belong to.
"I am thankful for Unity Club for it has given me more than 200 cabinet ministers from the usual 30. It has helped to contain unnecessary grievances that emerged after cabinet reshuffles, ex-officials have place to belong and it is more of a family," he said.
Sharing his personal experience, Kagame said that it has always been very difficult to handle the outcomes when some ministers are asked to step out because at times they feel they're entitled to that position.
But he said it is their right to think that way because "We may all think differently but the outcome must be one that benefits the common interest."
In his speech, he said that the best way to worry about the afterlife is to worry about how well you live your life here since "even God in heaven is watching."
"We were all created by God. Between me and God, there is nobody. I do not know anyone who can stand above our society," Kagame said.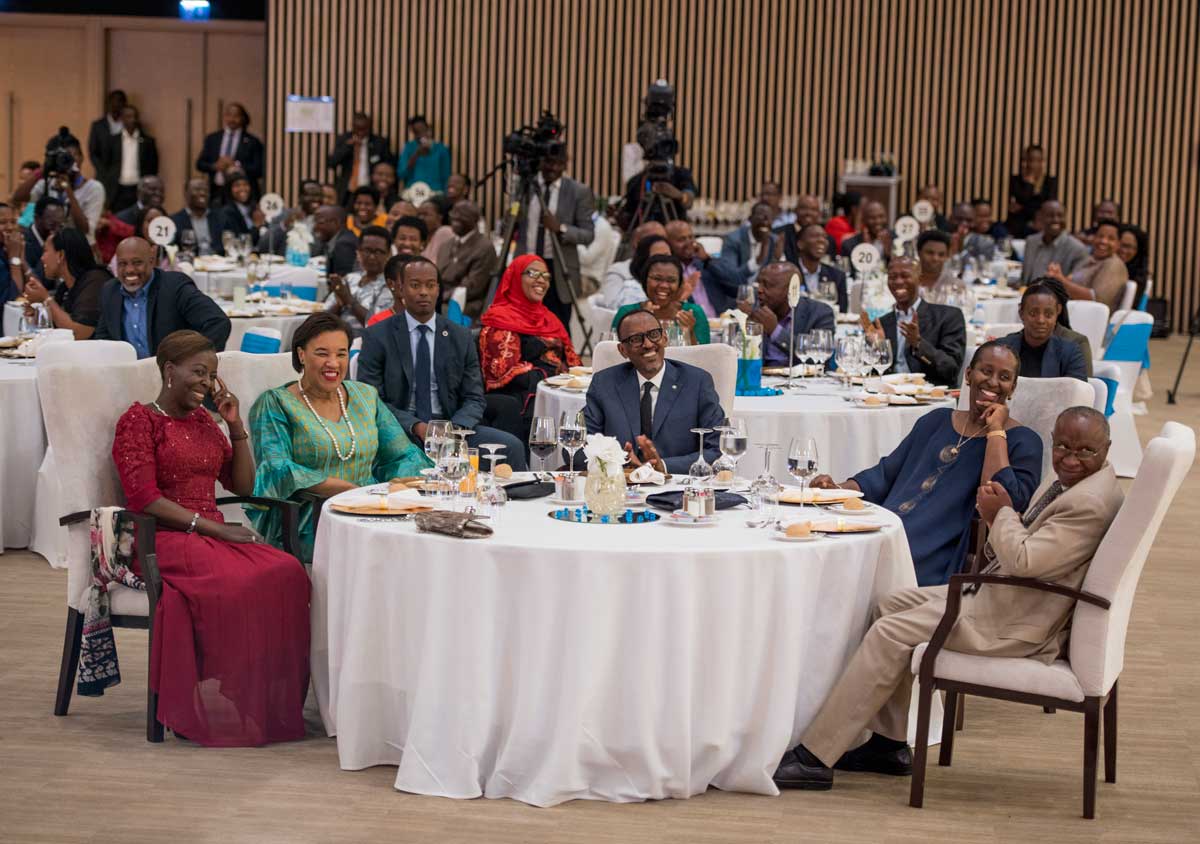 Kagame urged the leaders to build on the achievements gained through working with the spirit of unity to achieve a lot and build a stronger Rwanda for future generations.
"It is up to us the people here, to not only build the country we want but also the one we deserve," he said.
We should learn from our history
According to Kagame, the past should be a good lesson but Rwandans should not be entitled to it.
"There are 2 stories of Rwanda but ultimately we must have one Rwanda that represents common good that benefits all Rwandans," he said.
'Our history showed us what the bad people are capable of, but today we see the good that comes from people," he added.
He further explained that the past has shown Rwandans what they are capable of doing and also taught them what they should avoid doing to be on the right path.
"We want to harness our unity and use it to build a better future for our children," he said.
This is not enough. Kagame asked leaders to strengthen unity which should be the Rwandan identity and ignore false reports that regard him as a dictator.
On this issue, the president commented on several reports and articles that have been written calling him a dictator, an oppressor and other kinds of insults.
"I don't put much emphasis on foreign hand, I look at what we can do to avoid being on the same path as the past," he said.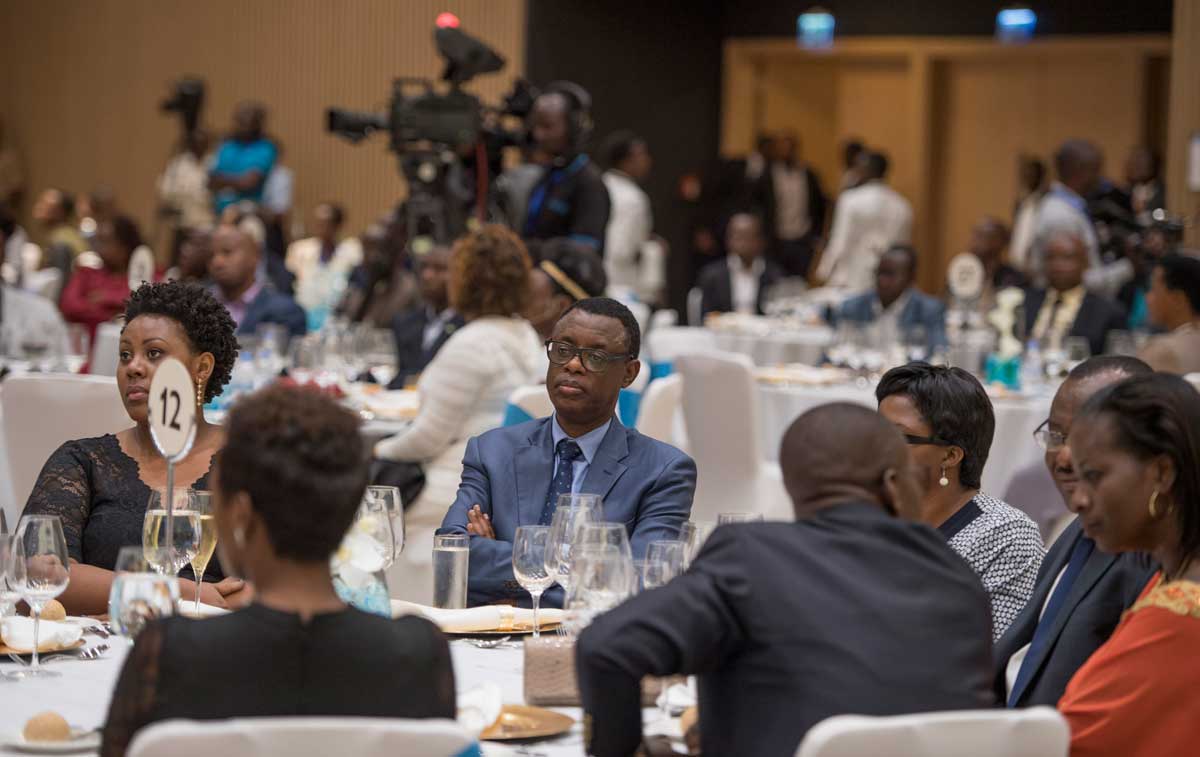 Kagame narrated his experience back in 2011 when he engaged in a tweet chat with journalist Ian Birrell who was saying that he does not take well criticism.
"If a European says this African is a certain way you must accept it and if you answer back you are called intolerant of dissent," Kagame said.
"They are not thinking about the people but about the interest they can achieve by manipulating leaders of our societies," he stated.
Referring to that, Kagame said that it is funny how the people that always abuse him come from the society which abandoned Tutsis to be slaughtered back in 1994 genocide.
"I stand in a better place for human rights than you, I put my life on the line for the freedom of our people," he said adding that he fought 5 years in Uganda to have the freedom and peace that Rwandans have today.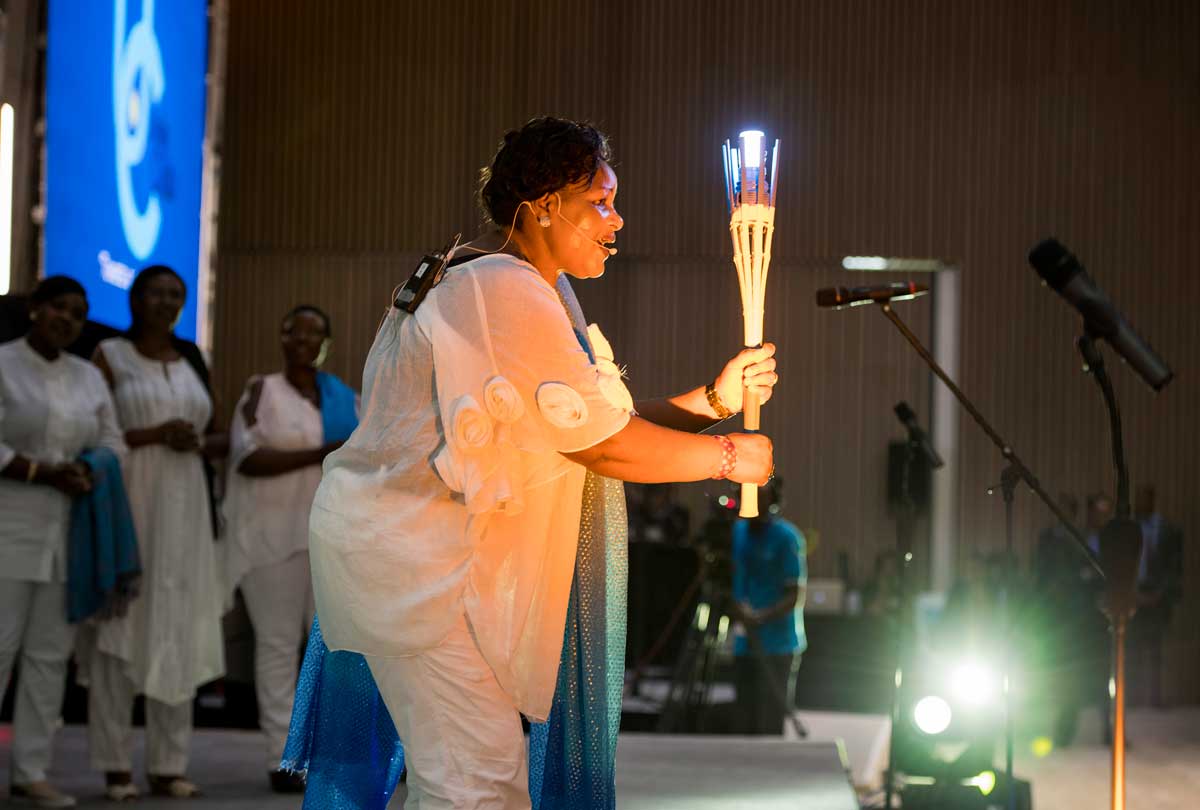 "You can't put a finger in my eyes," Kagame said in reference to Human right's Ken Roth and others, "they never write about genocide victims."
"You pulled your troops while our people were being killed", he said adding "I was here fighting. What human rights are you talking about?"
Kagame said that Rwanda does not pretend, it says things as they are and how people take it is none of its business.
The head of state told members of Unity Club that whatever he says he can proove it with facts.
"Its first time in history of Rwanda that people sleep all night without even thinking about closing doors due to security," he said.
Under the leadership of the First Lady of Rwanda, Unity Club gives its members an opportunity to promote social cohesion and work together towards the country's development.