Rwanda military hospital and Egypt medics will now be able to consult while conducting medical operations using high quality telemedicine technology.
This comes following the Egyptian government donated telemedicine equipment worth millions on October 27th.
The move is a result of cooperation between the two countries as a result of bilateral visits by President Abdel Fattah el-Sisi to Rwanda and Paul Kagame to Egypt.
Each of the sides will have focal persons – Dr. Wael Abdel Aal from Egypt foundation of telemedicine and a team of specialists from Cairo University will work closely with the Rwandan teams.
"This will help in exchanging and discussing diagnosis of any complicated cases and this will cut down costs of hiring physicians and sending patients abroad on cases which look complicated but can be handled here," said Egypt ambassador to Rwanda, Dr. Namira Nabil Mohamed.
Rwandan military medics will work with renowned cardiologists like Dr. Magdi Yacoub, founder of Magdi Yacoub Heart Foundation among other top international heart specialists in Egypt and beyond.
Rwanda Military hospital Director, Colonel Dr. Jean Paul Bitega said that the hospital has been using other telemedicine machines but the donation will connect many global medics to Rwandan doctors.
"This equipment connects medics to be able to conduct a surgery from a distance with the help of experts at the same time and in big numbers unlike in the past where we had few machines," Bitega said.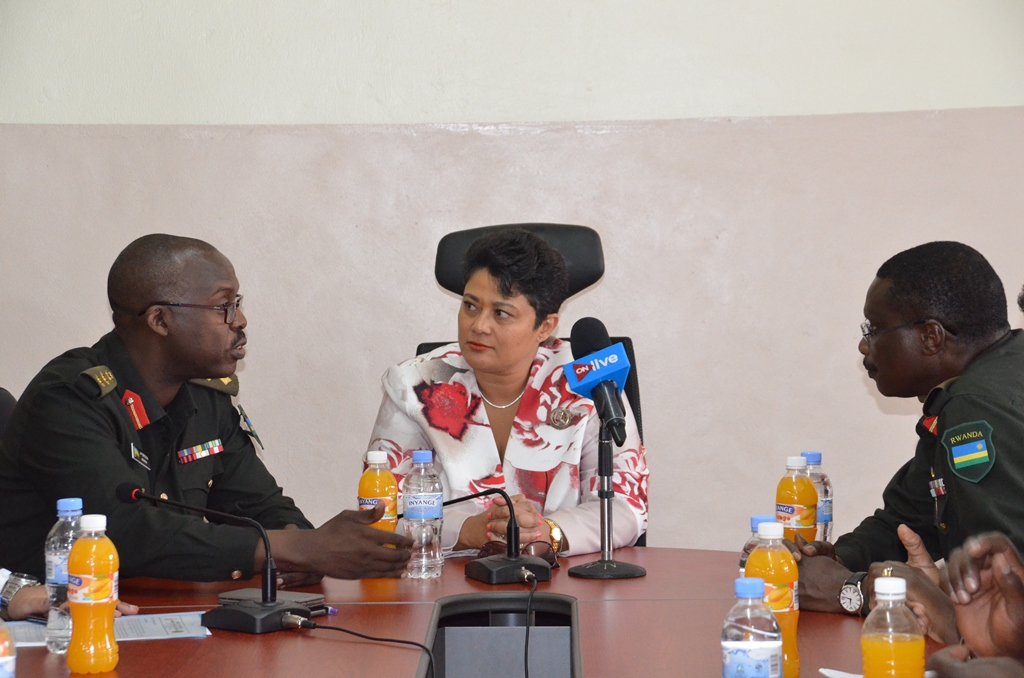 The donation will also help Rwandans to learn how to use the equipment and improve skills in addition to the connection with telemedicine foundations in US, India and locally with University Teaching Hospital of Kigali CHUK and University Teaching Hospital of Butare (CHUB)
The equipment which costs at least $11, 000 (on Alibaba wholesale) comes finding fertile ground in Rwanda which has internet connectivity with broadband and currently embarking on becoming one of the smart countries in Africa.
Rwanda is steadily moving towards its vision of becoming an information-rich and knowledge-based economy and society and an ICT hub in the region. This ambition is reflected in Vision 2020 and its subsequent mid-term economic development and poverty reduction (the EDPRS II) and the ICT Sector Strategic Plan 2013-2018.
Last week, the Egyptian government donated ten dialysis machines to Rwanda Military hospital as part of supporting an establishment of a new renal unit at the hospital for kidney treatment.