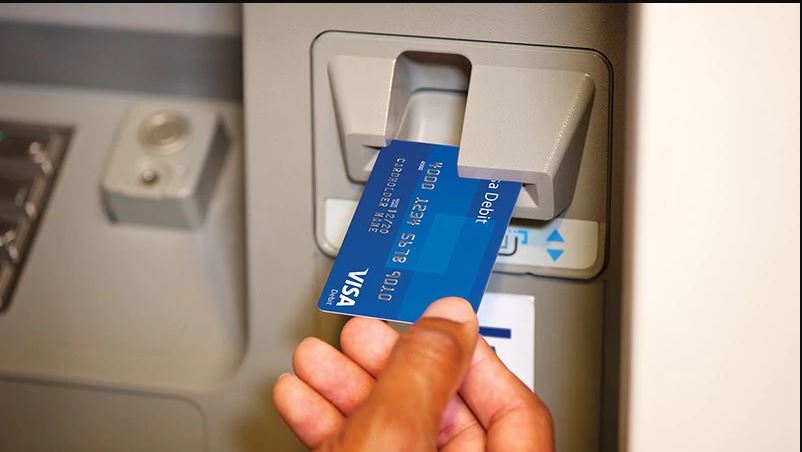 When Richard Biseruka found out that his account had been debited without his knowledge in August, he thought his bank was up to its "tricks of fleecing his hard earned money."
He tried to inquire around and answers he got were not convincing – so he decided to rush to his bank branch at Remera, Gasabo district to find out.
"I was told that every time I withdraw using an ATM card, I am always charged without my knowledge," Biseruka said.
Like Biseruka, many Rwandans are wondering about the services their banks charge.
Banking experts say that despite the easy accessibility of cash through the ATM, financial literacy is necessary to guard against you unnecessary charges.
With the use of ATM cards now bank clients can pay television subscription, self-checkout at grocery stores, and online shopping that brings products to your door by just a click.
However, clients in Rwanda often complain about banks "stealing" from them through ATM withdrawals.
The charges are in three ways whereby for example; bank chooses to charge every ATM transaction from its customers or to charge a service fee for people using Visa Cards from other banks.
Other banks charge a monthly flat fee for ATM users.
For example, Bank of Kigali chose to waive service fees for its customers, but when you choose a visa card from another local commercial bank, they will charge Rwf1, 500 service fee.
For foreign bank visa cards, the bank charges Rwf 2,000.
However, if you want to get a mini statement, or a printed balance inquiry, the service is charged Rwf100.
"The objective is to encourage customers to go cashless by using their cards to pay directly using POS (Point Of Sale) machines or simply moving money from their account to Mobile Money and to pay the next person without having to withdraw cash,"  Kenneth Agutamba, BK communication manager told KT Press.
For Ecobank, there is no charge on ATM withdrawals by bank's customers. However, customers will be charged Rwf 2500 of the system monthly maintenance fee.
At Equity Bank, every customer will be charged with Rwf200 for every withdrawal. A mini statement is also charged Rwf100.
GT Bank charges the same amount for withdrawals, but their balance enquiry is charged Rwf50 and their mini statement, Rwf100.
Meanwhile, at Kenya Commercial Bank – KCB, ATM withdrawal charges is Rwf250.
Dollar accounts are charged $3 (Rwf2550) while withdrawing at KCB subsidiaries one is charged Rwf 1000. This applies for example to a client of KCB Kenya bringing an ATM card from Nairobi to withdraw at an ATM machines in Kigali.
A client from another local bank withdrawing from KCB ATM machine will be charged Rwf1000 while another international visa ATM holder will be charged Rwf1500.
Meanwhile, charges at Zigama Credit and Savings Society (Zigama CSS) are a bit unique.
Zigama CSS clients are charged Rwf200 per ATM withdrawal. If the same customers go to other banks, they are charged Rwf400.
Jean Claude Gaga, the CEO of R-switch a company involved in extending ATM networks, told KT Press that a big a number of Rwandans still insist on queuing in banking halls to make withdrawals as they have unproven fears about the cash machines.
"Unfortunately, ATM cardholders also incur huge costs if they pay for goods and services using the cards, this must be corrected by banks since clients are charged without their knowledge," said Gaga.
Central bank statistics from June 2016 and June 2017 indicate that ATM transactions increased by 21 percent from 3.8 million to 4.6 Million in volume and by 28 percent and from Rwf188 billion to Rwf241 billion in value.
In the same development, between June 2016 and June 2017, the number of ATM machines increased by 6 percent from 398 to 405.
In simple mathematics, if a client withdraws cash say 8 times per month, at a cost of Rwf200 per transaction, the cumulative cost translates to Rwf19,200 per year.