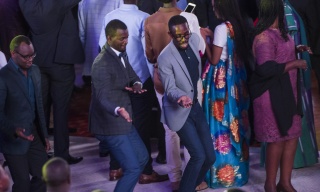 It was such a colorful event at Kigali Convention Centre (KCC) where President Paul Kagame and the First Lady Jeannette Kagame hosted hundreds of Rwandans and friends of Rwanda at the end of year party.
Minutes before the fall of 2017 curtains, Kagame had told government officials and other party attendants to dance, celebrate, and have fun till dawn.
Indeed, they did not disappoint, rather, once the first shot of fireworks was heard from the famous KCC dome, officials, diplomats, investors and other invitees pulled rarest dancing moves.
As the saying goes, a photo speaks more than a thousand words.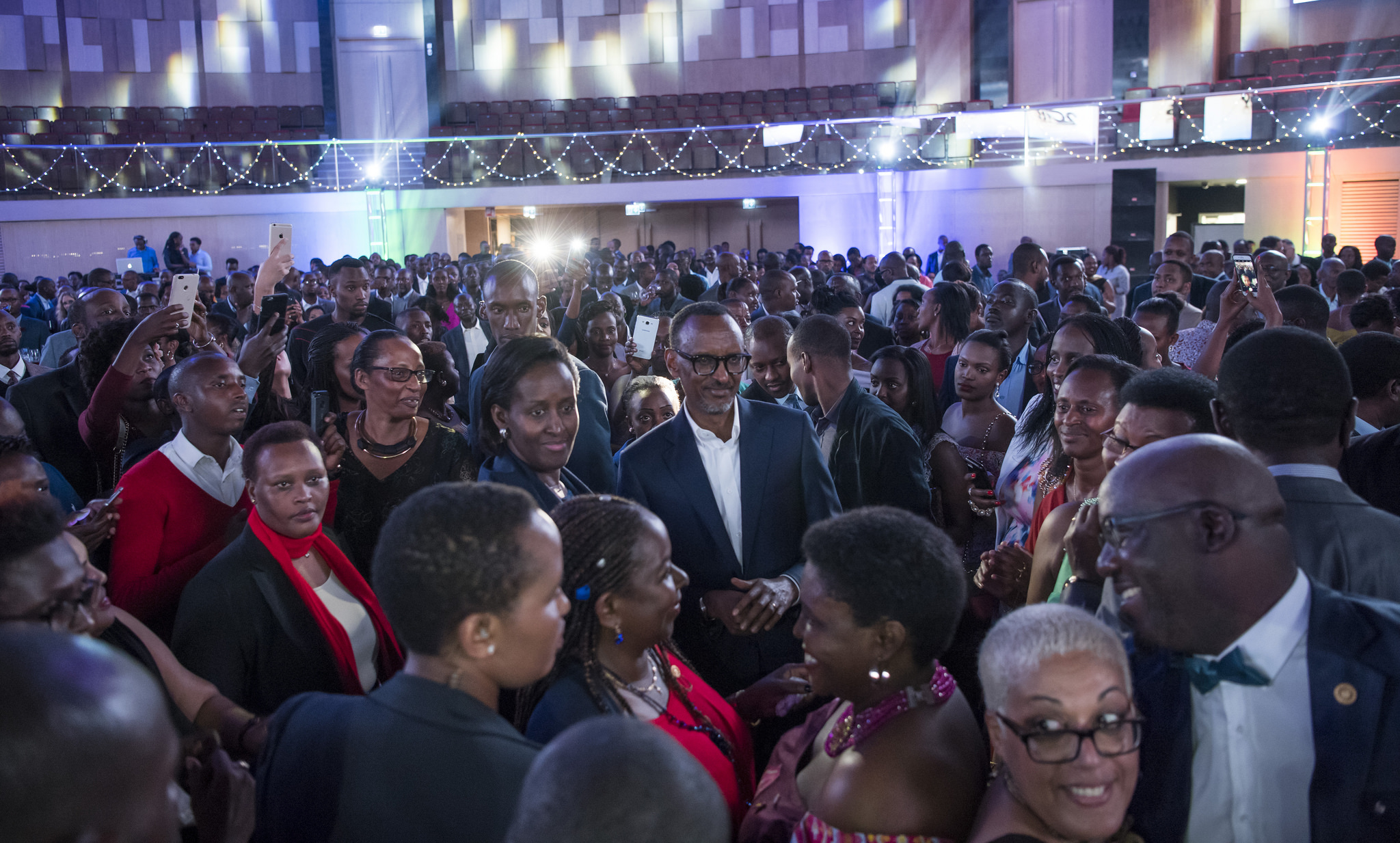 Meanwhile, the "New Year Countdown Concert" also at KCC was graced by two key guests – the Kenyan based Sauti Soul and Nagerian Yemi Alade.
Earlier in the day, some social media critics suggested that local musicians should be given key priority in such concerts, "instead of inviting foreigners to reap from us on New Year."
But the critics did not go without feedback with people saying that "you cannot prevent a good cook to come in when you know that your kitchen is wanting."
Apparently, the guest artists did not disappoint. Thousands of enthusiastic partygoers danced to their best and proved that indeed, Kigali is a place to be for end of year festive season.