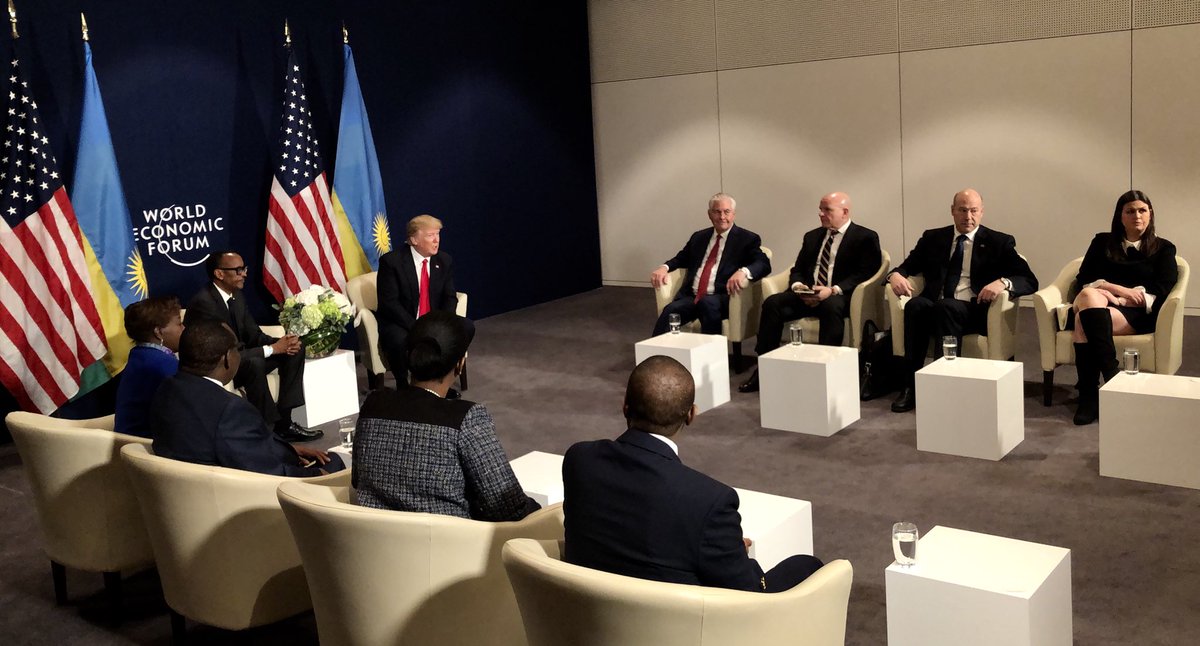 US President Donald J Trump says President Paul Kagame is "a friend".
"It is an honour to have you as a friend," President Trump told President Kagame today before shaking his hand during bilateral talks in Davos, Switzerland.
The two leaders met at a time when President Kagame takes responsibilities as the Chairman of the African Union before end of this month.
Speaking after the talks, President Trump said it was a great honour to be with President Kagame, adding that "We have had tremendous discussions."
Trump congratulated President Kagame on the election as the chairperson of the African Union.
President Kagame also said he and Trump had "good discussions" on economic, trade and investment issues.
The President further said that Rwanda has 'tremendously' benefited from the support of the United States in many areas.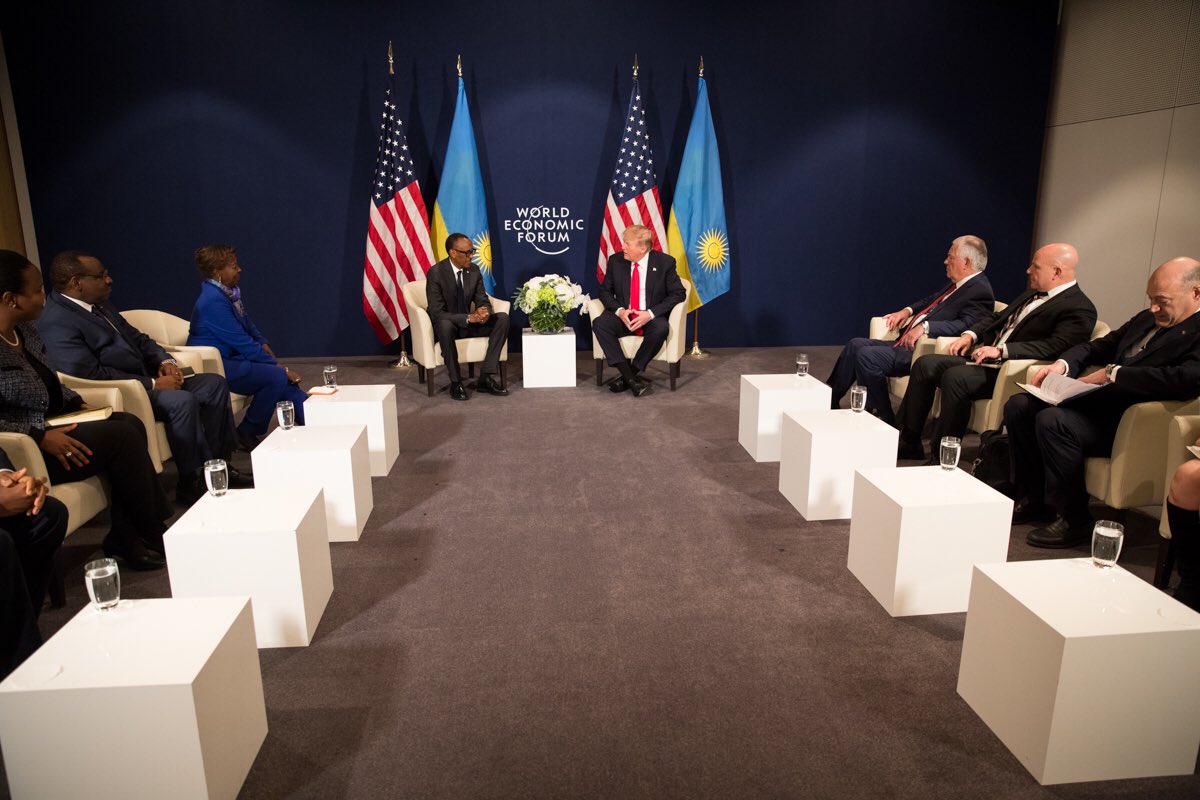 He told his US counterpart that he looks forward to working with United States at the level of the African Union.
"We are looking forward to also work with the United States at the level of the African Union where we are carrying out reforms so that we get our act together to do the right things. That helps in cooperating with United States and would be more beneficial when we are organized to know what we want from United States for that cooperation," Kagame said.
Meanwhile, US Senator James M. Inhofe told the media that he believes the meeting between Kagame and Trump could be a landmark event – turning around the way US should start dealing with Africa.