One evening in 2008, Egide Ruzindana, a man in his 30s was living work at Kacyiru in the capital Kigali.
On his way towards Umubano Hotel in Rwanda's capital Kigali, the IT specialist met a group of homeless boys seated on the sidewalk sniffing on glue to kill their hunger.
"When I saw them, I felt I could not move an inch, but sit down with the boys," Ruzindana – in his mid-30s told KT Press.
He however, did not know that his toughest journey had just started.
After a brief conversation with the boys who were between 4-6 years, Ruzindana almost broke into tears.
"They were very hungry and dizzy due to overdosing on glue. All they wanted was food," he says.
The next move was to head to a nearby restaurant for lunch.
When he asked the children which favourite restaurant they wanted to go to, all they said was "food".
"They proposed me to go to one of the smallest houses near King Faisal Hospital. By then, there was a big slum around the hospital. We entered one of the houses and ordered for food," Ruzindana told KT Press.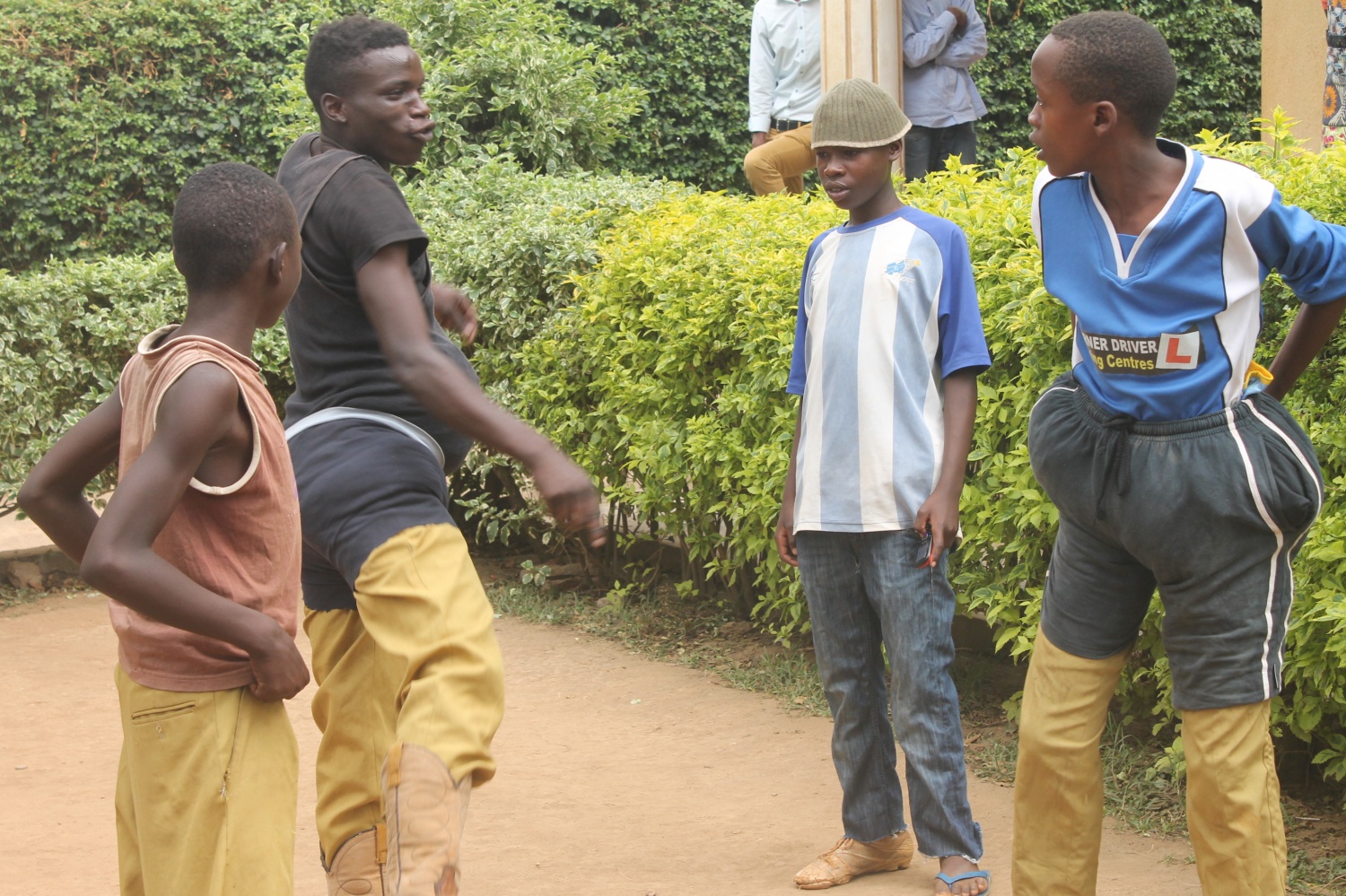 The street children. How Ruzindana found them back in 2008, and below, they are winning trophies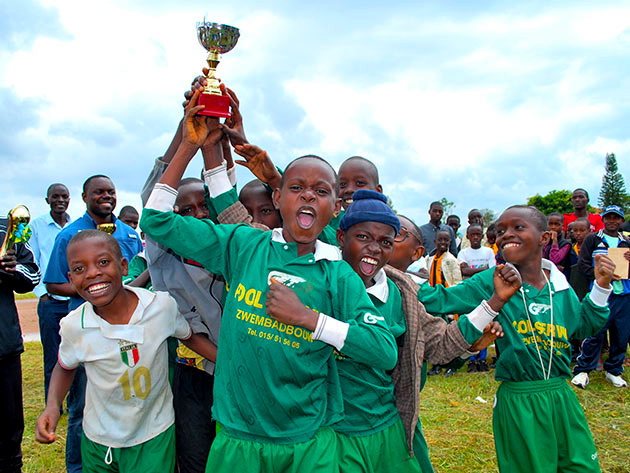 While eating, Ruzindana started asking these children why they chose to live such a street life. But he was wrong as he later came to learn. They never chose to live that life, but their parents forced them out.
"It was an emotional experience. I felt God wanted me to stay with the boys," Ruzindana – a born again Christian from Nyarutarama-based Christian Life Assembly told KT Press.
It was time to leave the restaurant, but Ruzindana had already started forging a way out. He agreed to say bye to the boys, though. "We made a promise to meet the second day. I decided to buy them food on a daily basis," Ruzindana told KT Press.
As he kept meeting them, he started challenging them to discuss life outside streets. At the time, the number of street kids joining his camp had reached around 15, all sleeping on the streets.
As their friendship grew day by day, Ruzindana started a football team and all members were his boys.
"Since I had dedicated my whole salary to this cause, I bought sports kits and started accompanying them to Amahoro Stadium every Sunday for fantasy football," Ruzindana told KT Press.
With time, the children realized that Ruzindana's mission was to protect them.
Street children find a new place to call home
Ruzindana's love for his boys had grown bigger, that he developed an idea of renting a house in which they would live together.
"I looked for a house near Amahoro stadium, equipped it and brought them in for us to start a new life together," Ruzindana said adding that it was the biggest risk he ever took.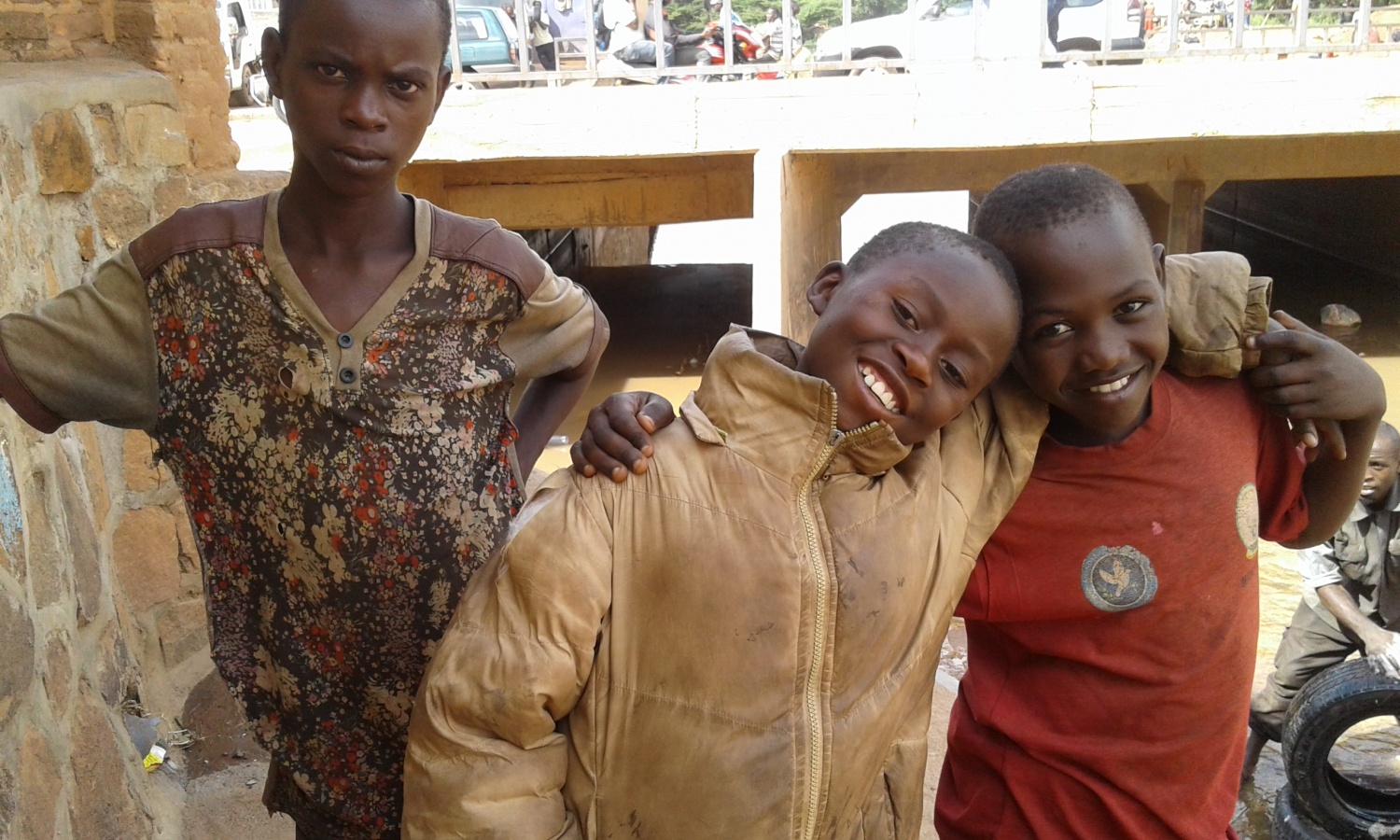 Before and After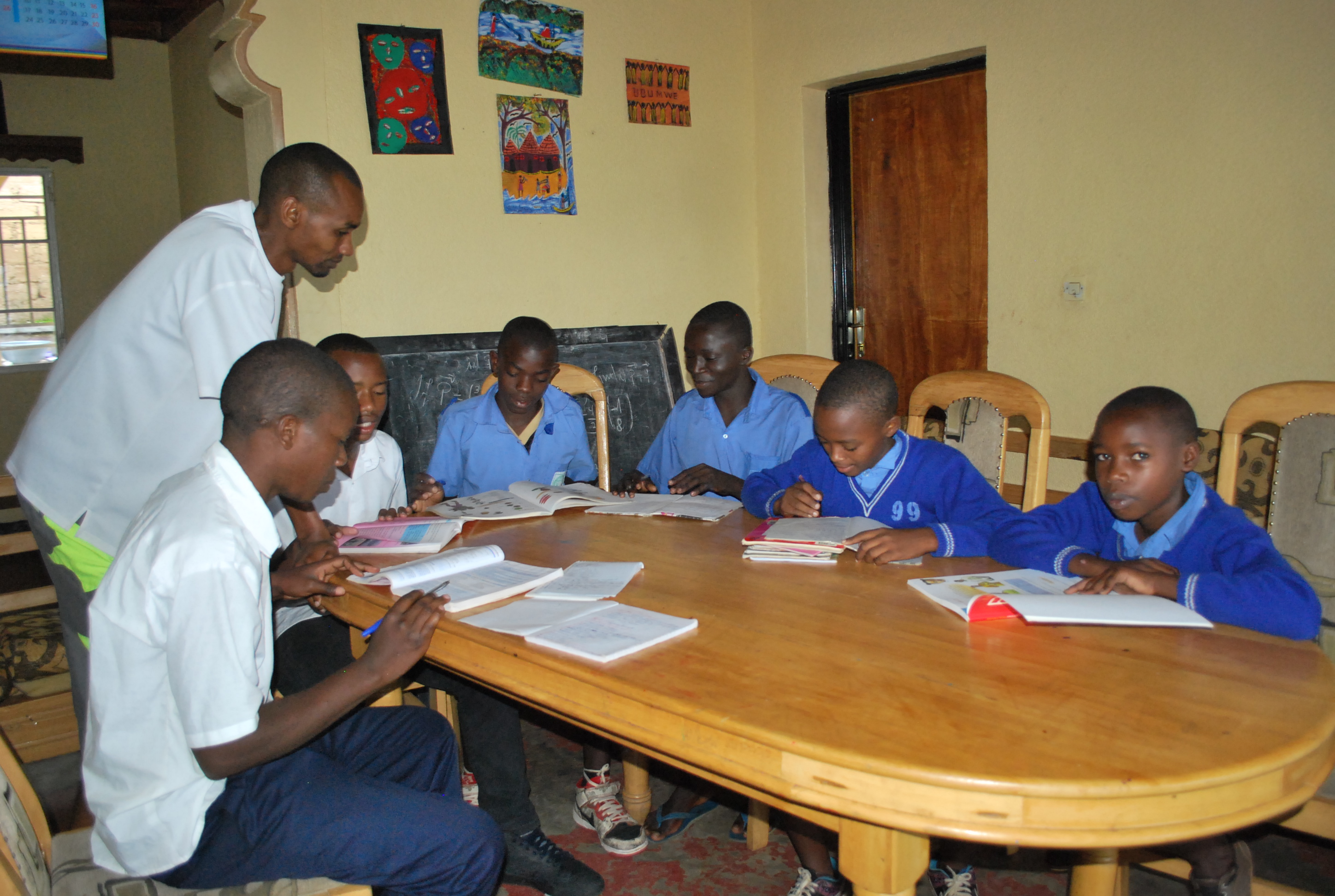 While some parents may agree on the hardship behind raising children, Ruzindana is not different, but only has one advice; "To have a strong heart and believe in God."
Living and raising 20 children under one roof – moreover by a young man like Ruzindana would sound strange – or impossible.
"It was a tough life experience. Our neighbourhood had turned against us. They had mixed reactions, some calling us bandits and several other names," Ruzindana told KT Press.
With all this, security meetings in the area would meet almost every week – purposely to discuss how the house of bandits (as they had termed it) would be dealt with. But all this happened without incidences caused by Ruzindana's children.
"The neighbourhood was only worried about a crowd of people living in the same house. But I kept spreading our intention as a new family."
At one point a general security meeting convened at the City of Kigali to discuss several matters. Ruzindana's issue was also tabled. But this became the start of Ruzindana's popularity.
"Several cases had been filed against my cause. But I was told that during that meeting, security officials instead tasked local leaders to dig deeper and find out what we were up to. It worked after realizing that I was actually helping them get children off the streets," Ruzindana recalls.
With his entire needs sourced from his salary and donations from friends, Ruzindana thought about getting a bigger space – and probably outside Kigali.
He bought four hectares of land in Ntarama, Bugesera district in Eastern Province – just 30 minutes' drive from the capital Kigali.
Ruzindana would then turn the area into both a home and a rehabilitation centre.
He currently lives with his boys – a reason he has become their permanent father.
KT Press toured the centre. The reception one receives is of a busy home – just like in any other family where each child has daily tasks.
There is a team charged with cooking for the day, while the rest engage in other different activities like cleaning and securing the center.
Returning to School, Reuniting with families
When Ruzindana and his family of boys first met, among the things they agreed on was to return to school for those who wanted to study.
Apparently, all his boys have returned to different technical and vocational schools across the country, while others to local schools.
For instance, he says that through partnership with well-wishers, 17 children have been sent back to primary school and currently stay with their families, while 10 more boys are in secondary school. This has also been possible through close partnership with the National Commission for Children (NCC) which regularly monitors the centre. The Commission has initiated a policy dubbed: "Tubarere mu muryango".
Ruzindana says that following discussions with the children, some returned to their families, but remain attached to his "Love for Hope Rwanda" a charitable organization he has initiated.
"I reconnected some of the children to their parents. Those who have graduated have started their own life, but keep calling here their home," Ruzindana said.
A good example is Stephen Muvunyi, a trained mechanical engineer. When KT Press reporter visited this family, we met him at work, busy servicing a car at Victoria Motors – a car dealer company in the capital Kigali.
Muvunyi or Mr. Mitsubishi Sportero – as his colleagues call him for his exceptional master in servicing the type of car, looks determined on his job.
As he gets out of the car, he runs towards a skinny – tall light-skinned man. With a big smile on his face, Muvunyi emotionally hugs him.
"Good to see you, daddy," he said.
Muvunyi has already acquired a plot and is preparing to build a house and start a family of his own in Bugesera.
Like Muvunyi, some of the children who graduated in handcrafts have started their own businesses.
Marriott Hotel (Rwanda) offered them a free shop inside their building. Normally, the shop costs around $2000 to rent.
Ruzindana says his vision is to establish a massive vocational and training centre of excellence that will support vulnerable children around the country.
According to Muvunyi, he is waiting to be appointed chief mechanic at the garage section of his school."
Ruzindana has recently completed a Master's program in Dvelopment Studies on top of a bachelor's degree in Social Work and Administration, "to gain skills in bringing up his boys."
To manage mental issues among the children, he has hired a psychologist who visits the family twice a week.