The Rwanda Military Hospital was today scene of a life-changing surgery on a woman whose health turned for the worse seven years ago.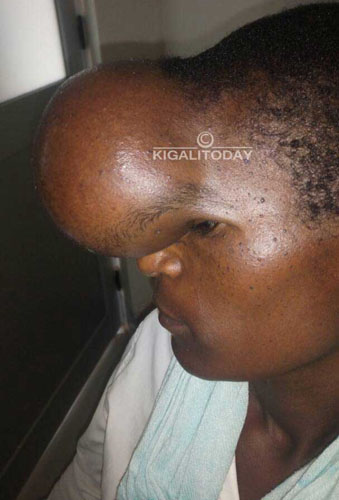 The pain and anguish that had become part of Jeaninne Uwimana's life was put to an end on Thursday.
Doctors at the Rwanda Military Hospital have successfully operated on a giant pimple that had invaded Uwimana's face for the last seven years. Doctor have yet to give details of the ailment.
KT Press will bring full details on Friday after Uwimana has regained consciousness. Doctors have promised to detail the cause of the so called pimple that had deformed Uwimana's looks completely.
Her husband had divorced her saying he could not live with such an ugly "thing", while her whole family also put her in what was referred to as "quarantine". She had gotten used to social stigma around her.
The case of Uwimana came to public attention from a story last week by our sister news site kigalitoday.com, which writes in Kinyarwanda, Rwanda's national local language.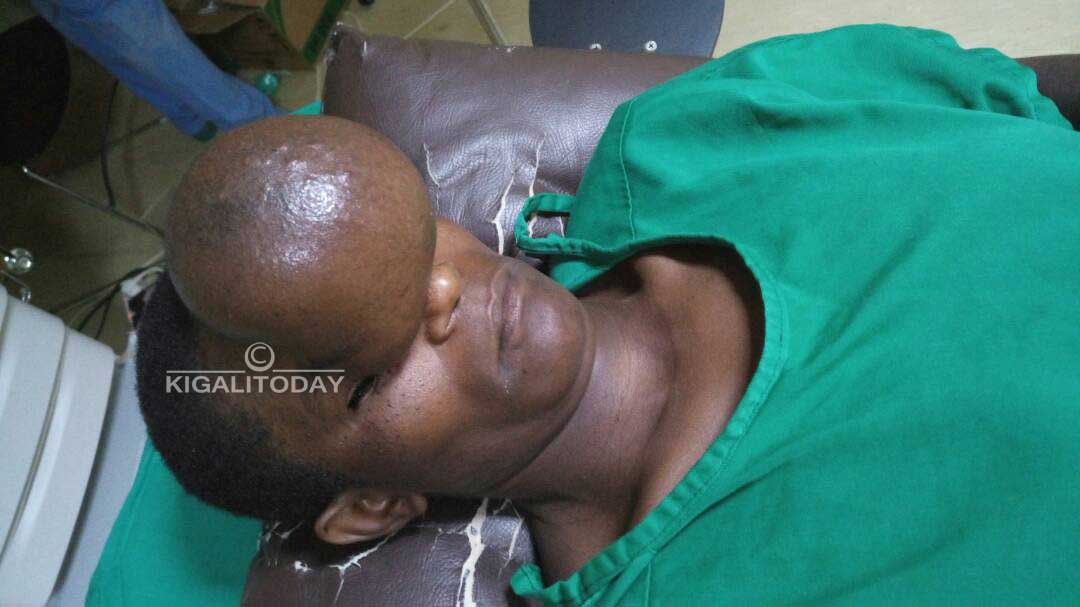 Within hours, the army's Rwanda Military Hospital announced on Twitter that it would treat Uwimana freely. This week, the patient who also had to be facilitated from her rural home in Musanze district, checked in for tests.
All day on Thursday was for the surgery, and in evening, our newsroom obtained exclusive photos showing her in the hospital theatre. Uwimana's giant pimple is no more.
The resident of Musanze district in Northern Province had since 2011 failed to raise cash for the expensive medication from initial treatment at Kigali's referral hospital – the Centre Hospitalier Universitaire de Kigali (CHUK).