President Paul Kagame says he is not happy that for many years, broadcast rights of African games competitions are owned by foreigners.
"It is an embarrassment because I was also told that our citizens' rights to watch Africans playing football in Africa are also managed by people from outside," Kagame said.
Indeed, Africans continue to spend millions of dollars on Television rights for Africans to watch their own games or other competitions across the globe.
For President Kagame, "This is scandalous. How can we keep like this and for how long?" the President asked while responding to questions from heads of African State Broadcasting Agencies convening in the capital Kigali.
To come out of such a mess, however, President Kagame said that one of the biggest challenges would be some Africans feeling comfortable with it.
"But you may find some Africans are happy about it and that is the biggest problem," Kagame said.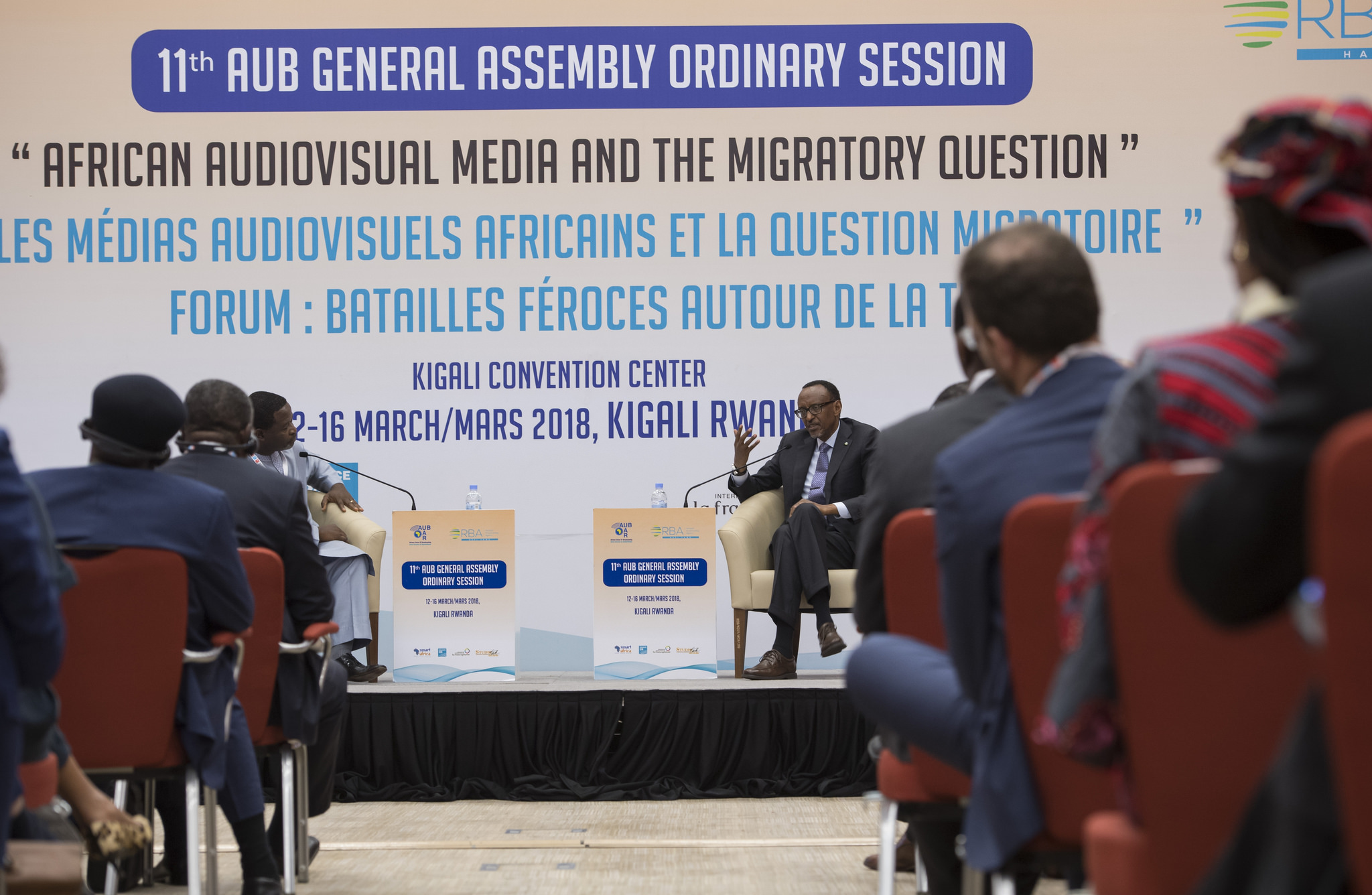 According to President Kagame, "some Africans don't find anything wrong with that because those rights are given by people who have made them think like they think even about ourselves. But we can deal with that like we have dealt with other problems," President Kagame told broadcasters.
The President said that Africans have no issues to do with money to have their own broadcast rights.
In fact, he said, "Sometimes it comes down to money. We are told it is very expensive; we have to pay…yes. But in the end we pay. If in the end we pay but very expensively, it actually means money is not our problem," he said.
The president challenged participants at an interactive session with members of the African Union of Broadcasters that the continent can invest the same amount paid to foreign-owned companies providing broadcast rights to have its own rights 'even at a low cost'.
"Why don't we use this money to do what is right that will even actually reduce the cost? You will see countries will be actually paying in that bizarre manner and still access the rights to broadcast," the President said.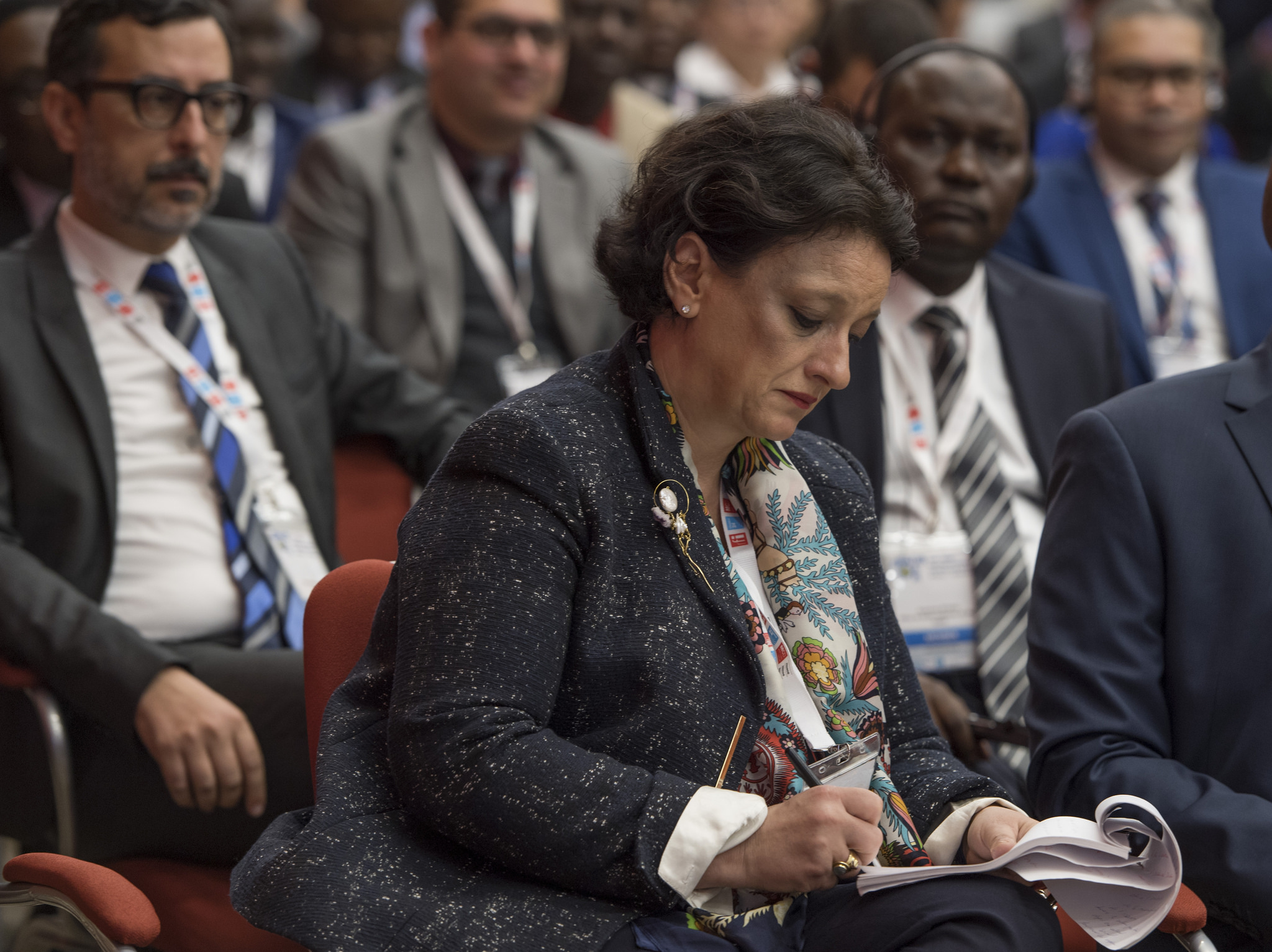 There are very few African investors that have put their money in digital and satellite business – a trend that calls for African states to commit money to state broadcasters which can then be put together to set up big platforms to counter large foreign broadcasters.
Currently, Strive Masiyiwa – a Zimbabwean billionaire and entrepreneur has invested heavily in the sector through his Econet Media, a subsidiary of Econet Wireless currently covering a large part of Sub-Saharan Africa.
In April last year, Masiyiwa's Kwese Sports won a $34 million free-to-air and subscription TV rights for the 2018 Fifa World Cup kicking off in June in Russia.
Masiyiwa's plan is to let more Africans watch the UK's Premier League for free through Kwese Free Sports, and sell advertising – a business model different from the existing expensive cable TV market that has restricted the growth of the industry on the continent.
Kagame – who admitted to be a staunch fan of the Barclays Premier League side Arsenal but jokingly added that he was "looking for other options" due to the club's persistent poor performance, said Africans can come together and solve the issue of broadcast rights.
The President revealed that ten years ago, former head of International Telecommunication Union (ITU) Dr. Hamadoun Touré came to him and worked on a project to mobilise people and fund something similar to International Television channels like Aljazeera and CNN to work for Africa.
"In the end, the idea sort of lost steam but it is still going on and I think it is an idea we can go back to," he said.