The Rwanda National Police has officially handed over functions of the defunct Criminal Investigation Department (CID) to the newly created Rwanda Investigation Bureau (RIB).
The event marks the official launch of activities of RIB which took over all the investigations duty.
In Previous stories, KT Press reported about approval of this institution by the cabinet, appointment of its leadership and transfer of more than 400 staff from National Police.
"Today is the big day in the history of Rwanda especially in the rule of law, it's a journey started in 1990 and a journey for good and forever," Johnston Busingye, Minister of Justice who witnessed the handover at National Police headquarters said on Wednesday.
 "I want to thank the great work done by Rwandan National Police in ensuring safety of Rwandans and their property which has contributed to the growth of our country, and the formation of RIB is proof to this".
 "The handover of responsibilities that happened today is going to make eases the work on all parties in the justice sector and improves professionalism and efficiency in the country,"saidBusingye.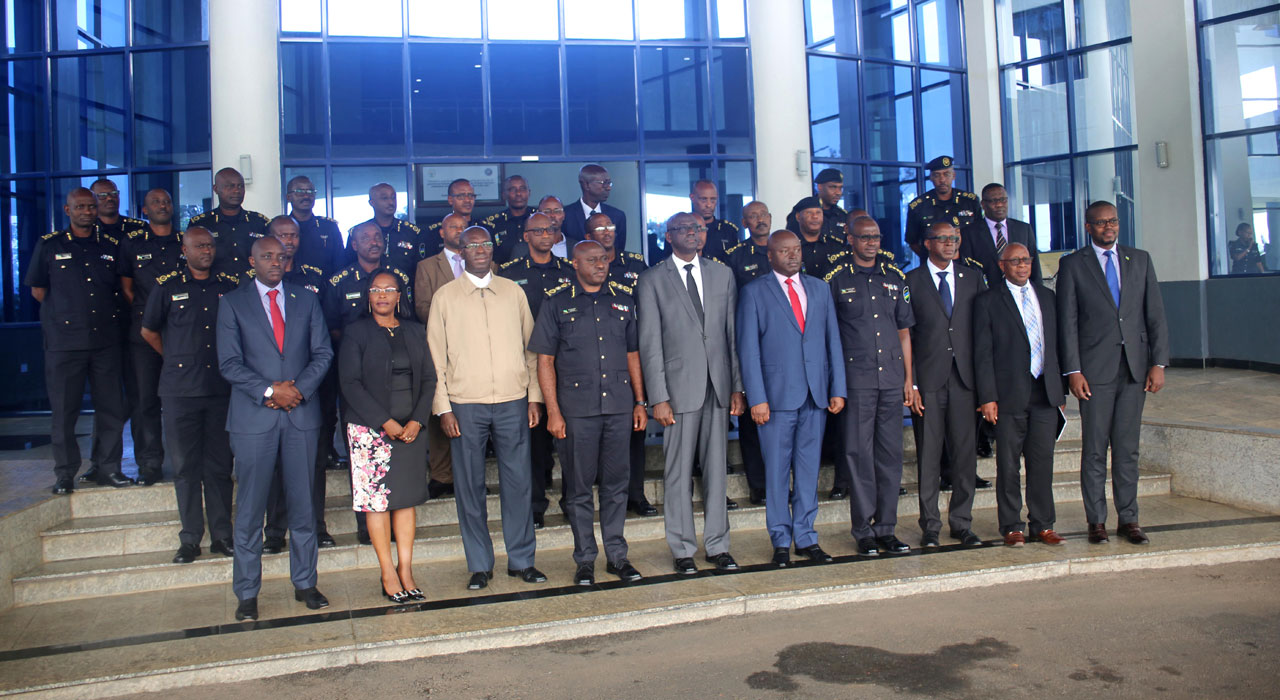 Inspector General of Police, Emmanuel Gasana thanked the police officers who have been transferred to RIB for the job well done.
"They are professional and committed officers who contributed greatly to the mandate of the Police."
"I'm certain sure that they will continue to perform exceptionally while at RIB."
According to Gasana, the changes made are meant to strengthen justice system in order to effectively respond to the challenge of contemporary crimes.
"We will work closely with RIB in our respective responsibilities so as to leave no vacuum for criminals to occupy," said Gasana.