Rwanda has launched a project that will help to reduce malnutrition and stunting burden while also improving households' income among 700,000 farmers in 10 districts of the country.
The project; Feed the Future Rwanda 'Hinga Weze' worth Rwf28 Billion will be implemented over five years and will be funded by the United States Agency for International Development (USAID).
The program is intended to support agricultural growth and resilience by helping farmers to grow at least 50 percent more crops on the same size of land.
This will require sustainable use of fertilizers, improved seeds, watering and other practices . The end result is more earning and food security among the farmers.
Since January this year when some farmers were introduced to trainings on farming and feeding as part of this project, an impact has already been observed.
"I was trained to grow high-iron crops and feed them to my children. So far, I witnessed my first harvest of beans and production has doubled," said Angelique Uwamariya one of the beneficiaries.
The project partially focuses on the cultivation of highly nutritious foods, such as orange, sweet potatoes and high-iron beans, and trains families and communities on preparing nutritious meals.
Farmers will be provided with key facilities and knowledge to prevent loss. They will be trained in pest management and then get all spraying equipment to combat the invasive Fall Armyworm pest.
This has to be accompanied with resilience to climate change.
According to Martin Tindiwensi Communication Specialist at USAID, farmers will be provided with water harvesting facilities to keep water for dry season.
By the end of the project, over 600 new hectares of farmland will be fitted with new irrigation infrastructure.
At the launch, State Minister in the Ministry of Agriculture Fulgence Nsengiyumva said that "Hinga Weze" project is part of the Ministry's priorities to improve production among farmers.
"We want to see results of this project in one year," he said.
The US Ambassador to Rwanda also has high expectations in the project.
"My wish is to see Hinga Weze become a solution to issues of low productivity among Rwandan farmers," said Peter H. Vrooman, US Ambassador to Rwanda.
Hinga Weze will be implemented in districts of Gatsibo, Kayonza, Bugesera, Ngoma, Nyabihu, Rutsiro, Ngororero, Nyamasheke, Karongi, and Nyamagabe.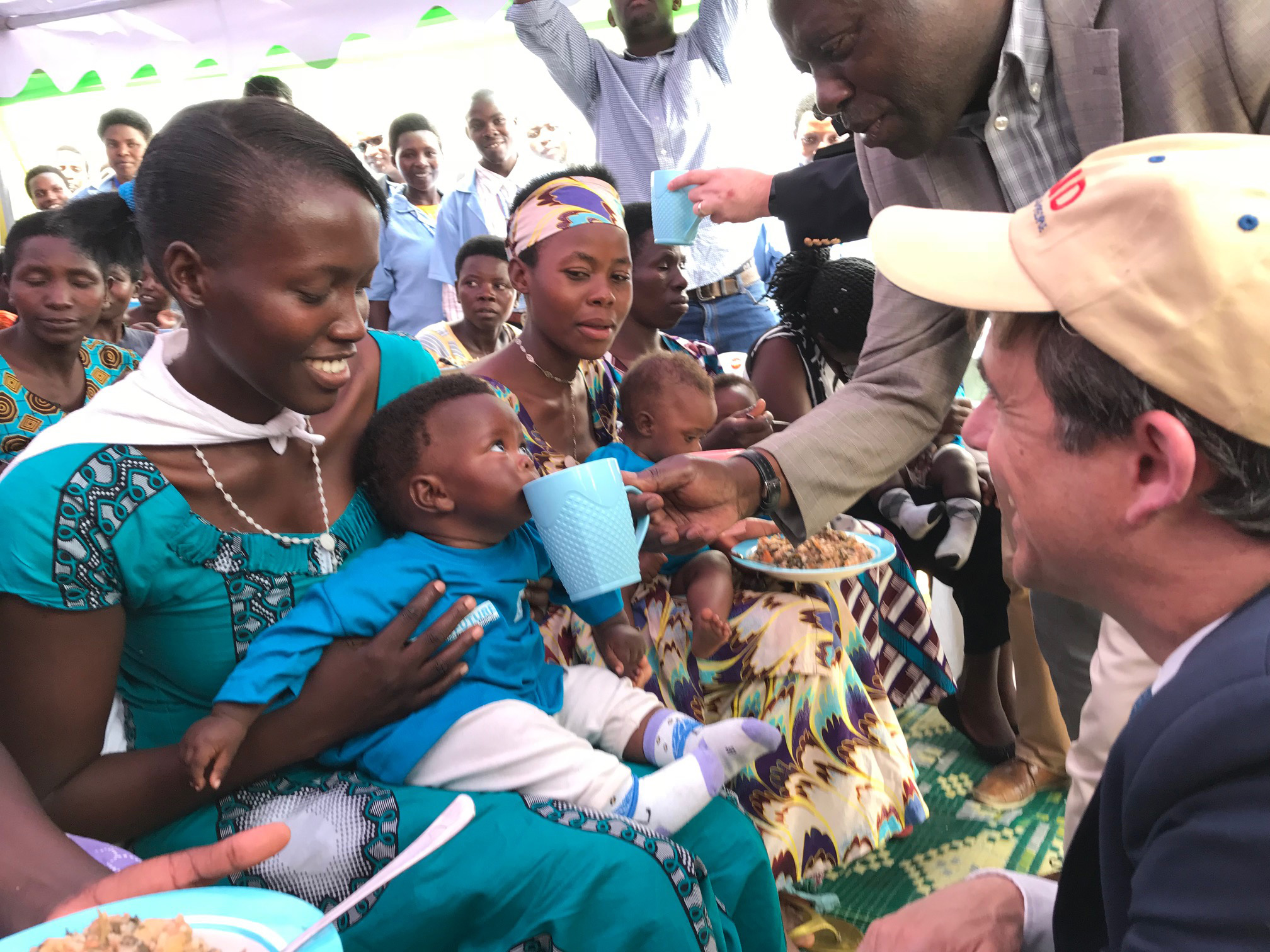 They are districts that are most affected by stunting in Rwanda, partly due to long drought that affected them a couple of years ago or low fertility of the land.
Latest figures from Integrated Households and Living condition survey indicated that 41% of Rwandan children under 5 years are stunted.