Thousands of Nyagatare district residents will not access clean water for the time being due to broken water supply pipes.
The Water Utility and Sanitation Corporation (WASAC) has said it will take them at least one week to repair the Karama water channel whose infrastructure was broken by heavy downpour in Karama and Kiyombe hills, followed by heavy flood over the week-end.
Floods broke the Karama Bridge at Umuvumba River which joins Rwanda to Uganda. The pipeline across the bridge did not survive either. The pipeline serves 8 sectors out of 14 sectors of the district including; Kiyombe, Gatunda, Karama, Tabagwe, Rwempasha, Musheri, Matimba, Rwimiyaga and Mukama.
They are connected to Cyondo and Tovu water treatment plants.
"The deadline of one week to restore water will be respected if only Nyagatare district brings its share of the budget," said Jane Mutamba, the Chief Executive Officer of Wasac.
According to Mutamba, Wasac was requested to budget for the rehabilitation activities, and it was established that they need Rwf173 Million ($202,000).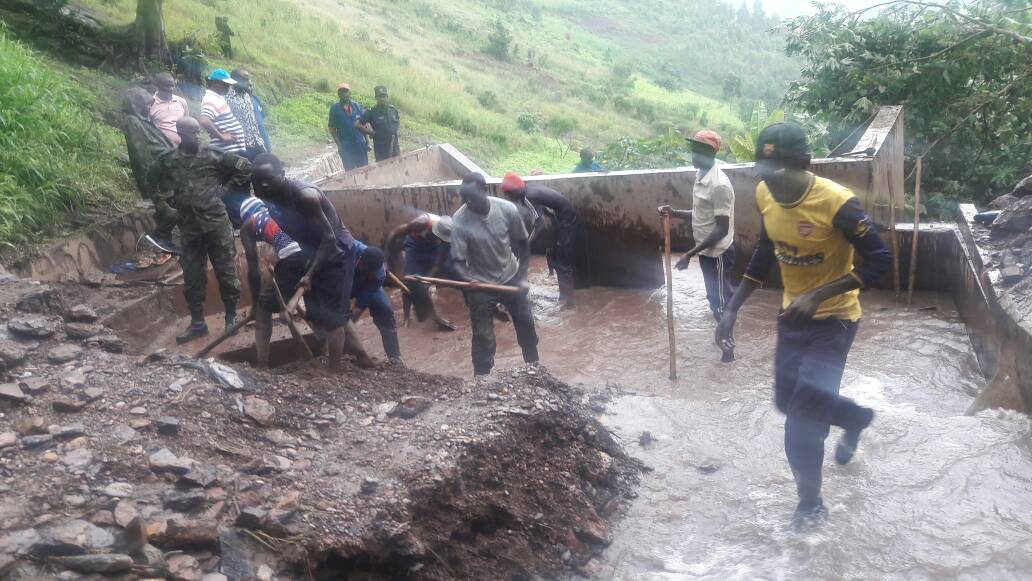 Wasac will raise Rwf90 Million, while Nyagatare district is supposed to bring the remaining funds.
"Basically, we can only bring other pipes if only Nyagatare district repairs the bridge."
It is feared that bureaucracy and tender requirements may hamper the fast track of rehabilitation project which might leave clients without clean water for a while.
Meanwhile, a disaster report from Ministry of disaster preparedness and refugee affairs indicates that between April 1st and April 16 the country faced fatal disasters.
The report indicates that 10 people were killed and 8 injured by disasters, predominantly related to heavy downpour and thunder strikes.
The disaster left 38 families homeless and destroyed crops on 328 hectares and ten cows dead.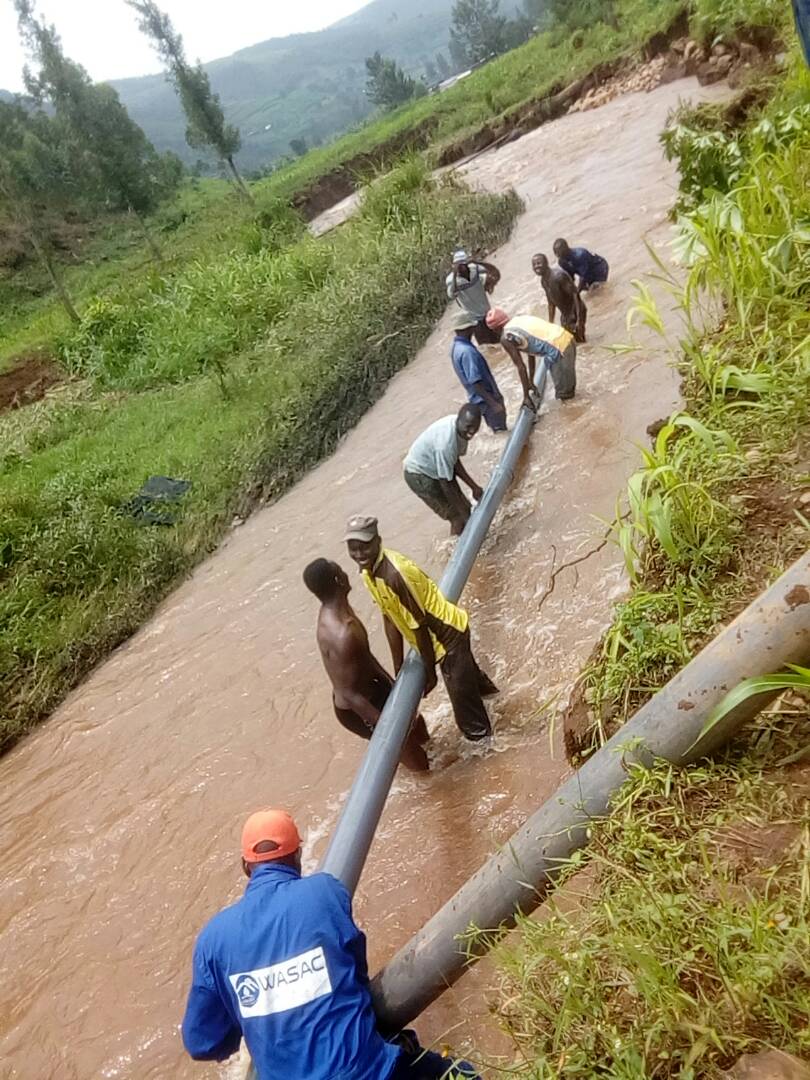 The consistent heavy downpours also affected wholesalers who import industrial products.
Over the week-end, heavy downpour caused a flood which hit the warehouses and thousands of boxes of liquors, barrels of lubricants were meandered by the running water down to the Rwandex marshland, a former industrial area which is being restored.
The most affected warehouse was Bolloré Logistics' stores – a warehouse that manages industrial products for clients.
"We are still searching for many more products left all over the place by the moving water. But generally those lost are in millions," Thierry Nsengimana – a store keeper at Bolloré warehouse told KT Press on Tuesday.