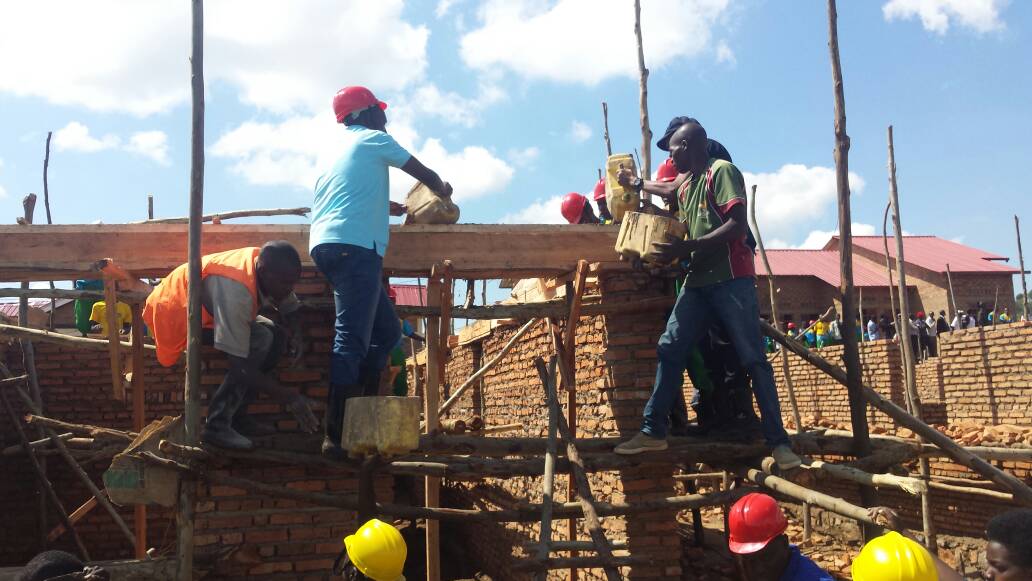 Rwanda's monthly community work-umuganda got a Pan African brand this saturday after attracting participants from various African countries as part of celebration of African liberation in Rwanda's Capital Kigali.
Delegates from Nigeria, South Africa, Uganda and Kenya were part of the end of May community work – Umuganda, which took place on across the country.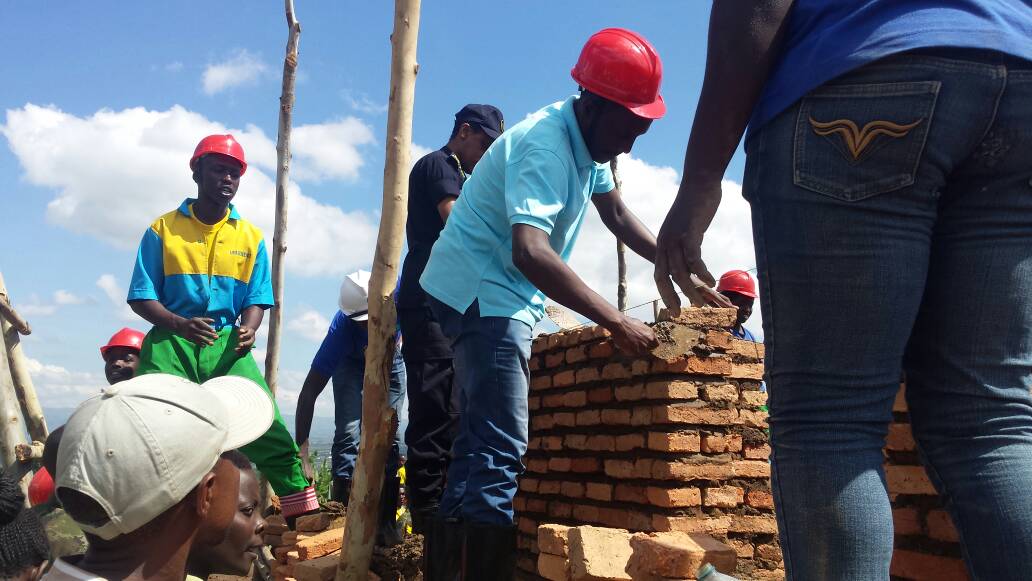 End of May Umuganda came at a time when Rwanda has a pressing issue of supporting citizens who survived the April – May disasters which claimed more than 200 lives and destroyed homes, crops and key infrastructures.
Some survivors were left homeless and others lost food and domestic items like cloths.
The government having provided emergency support, the next phase is now to address these issues one by one.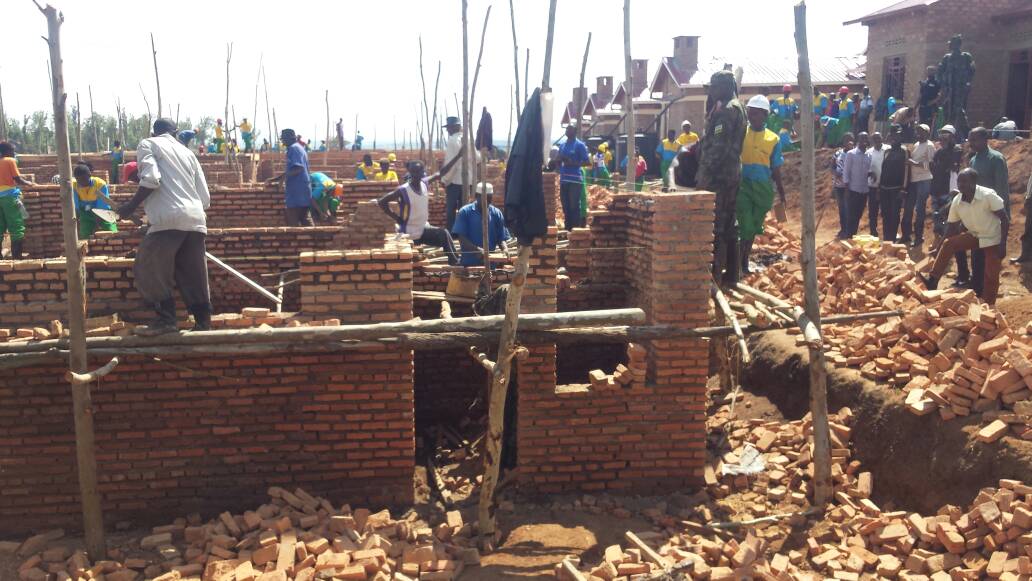 Participants who are celebrating Pan African day have taken the lead to support this effort in building four houses for the needy.
Accompanied by the Vice president of the senate, Jeanne D'Arc Gakuba, delegates from different countries put a smile on the faces of four families in Gasagara cell, Gasagara village, Rusororo sector of Gasabo district.
They joined the community to build four model houses to survivors whose houses were washed away by floods.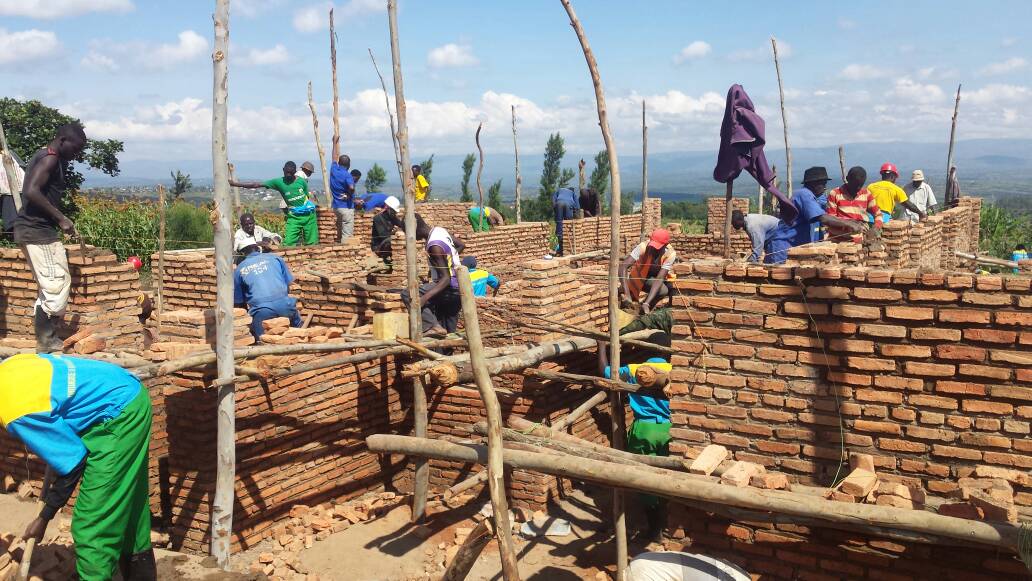 According to Gakub,  participation at Umuganda is a sign of African liberation.
"We are thankful for each and everyone who attended this vital contribution to the wellbeing of Rwandans. It is support for not only the country, but also for African Liberation," she said.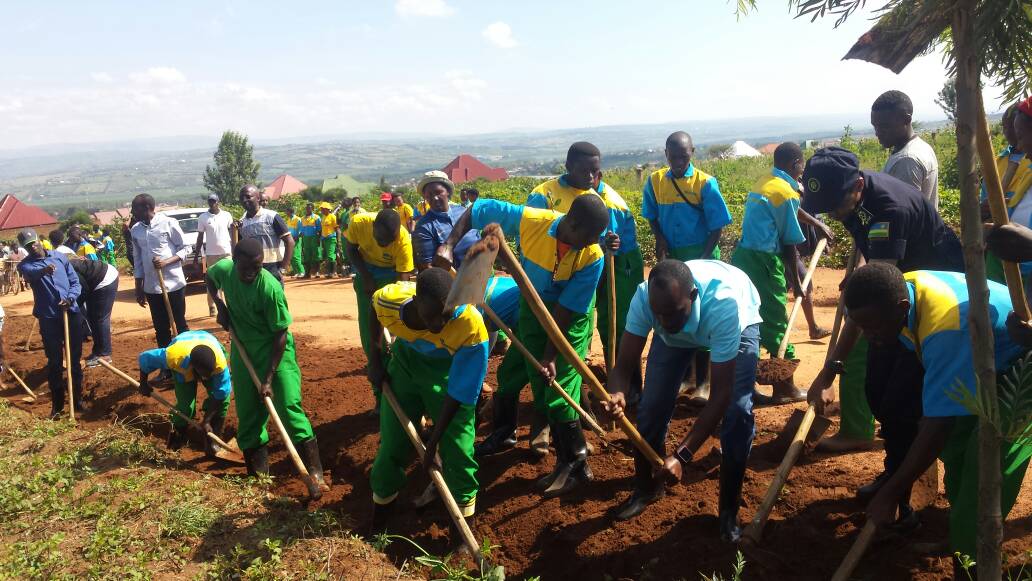 Beneficiaries of the houses themselves said they did not have a formula of how they would get a shelter again, after the rain that destroyed their houses at a time when they cannot afford building costs.
"Long live Umuganda. I did not have any idea how I could have a home. Tell President Paul Kagame: Thank you for bringing Umuganda," said excited Veronique Kandama, one of the four beneficiaries.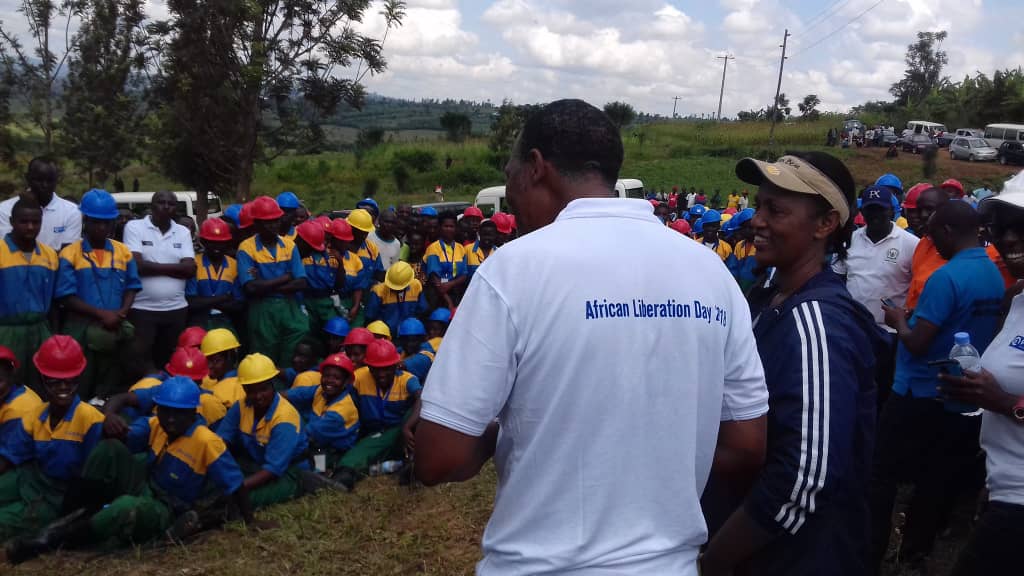 In other parts of the country, activities to rehabilitate infrastructure that was damaged by the rain or to support the victims of disasters were also carried out.
Jean-Marie Vianney Gatabazi Governor of the Northern Province together with residents have initiated the work to build over 20 houses in Manyagiro sector Taba village, Ryaruyumba cell in Gicumbi district.
"The houses will shelter 20 families that have relocated from high risk zones. We have to take lives of our citizens seriously," Gatabazi said.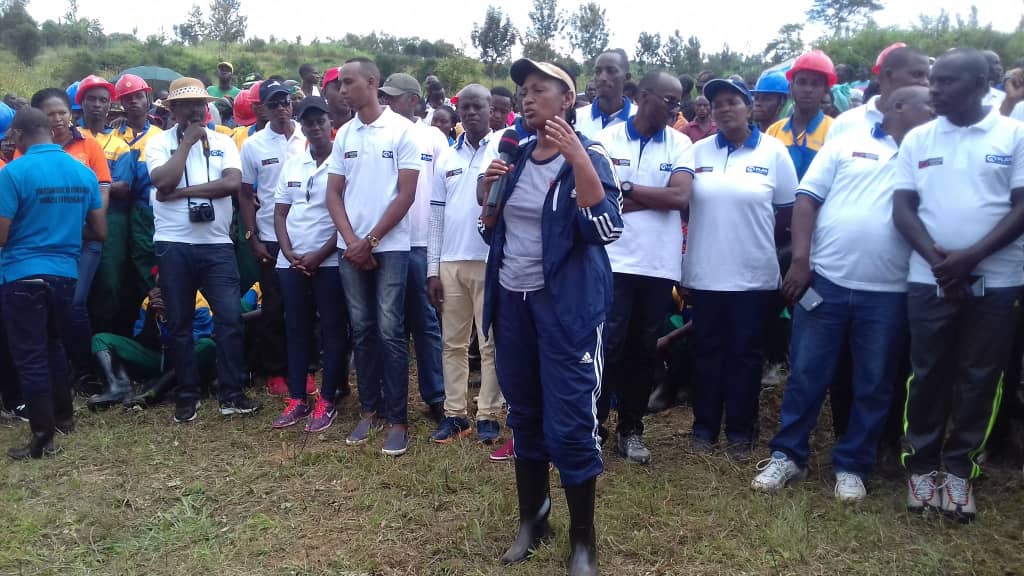 In Nyagatare district, Eastern Province, roads have been rehabilitated, including the marram road from Nyagatare stadium (Muvumba) up to Kinihira.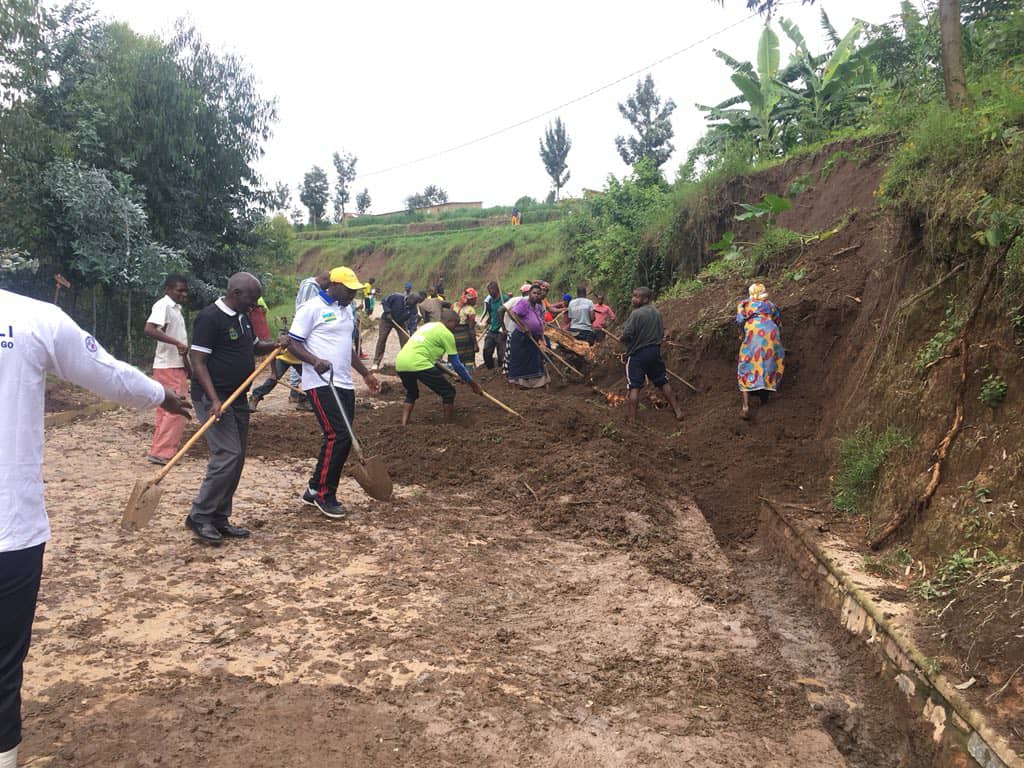 In the same district, Kinihira village, Barija cell of Nyagatare sector, 8 model houses for vulnerable people have been constructed by residents.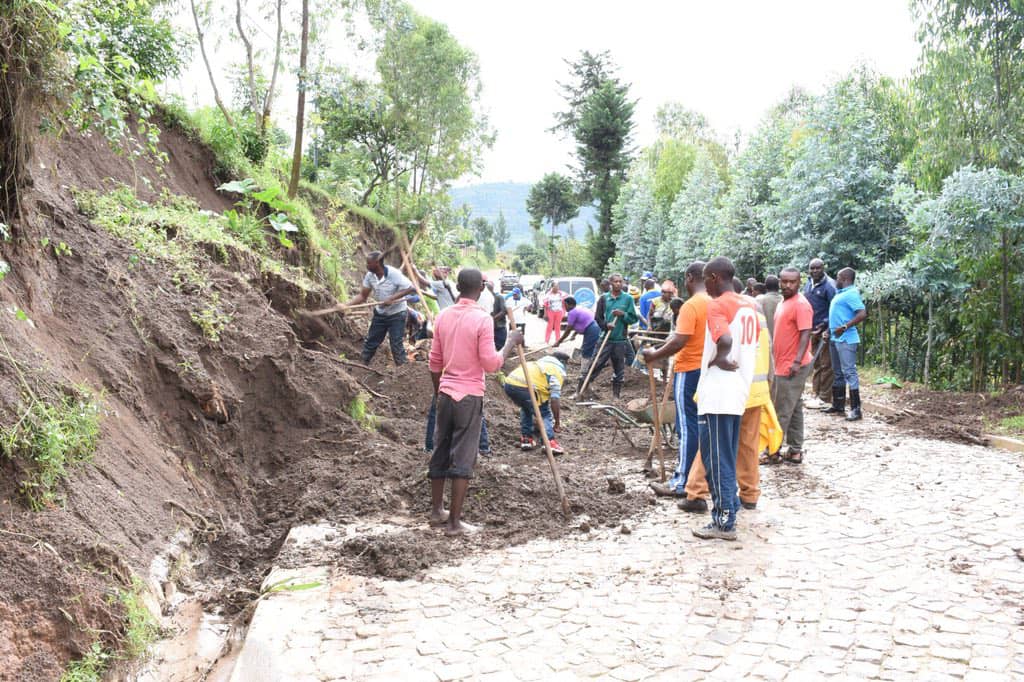 In Musanze district, Northern province, Muhabura village which is in the foot of Muhabura volcano, the community took up a different assignment.
They collected plastic pollution at Umuganda.
"Today at Umuganda I talked to my neighbors about the dangers of plastic waste and how we can all Beat Plastic Pollution "If you can't reuse it, refuse it!" Tweeted David Toovey, Communication advisor for Rwanda's Green Fund.