Niger's Salissou Hassane Latifa, the Miss Geek Africa 2018 who was crowned in Rwanda early this month has started to inspire her peers back home.
Ms. Geek is a competition designed to inspire African girls to be part of solving the continent's challenges using technology and encourage them to choose a career in science, technology, engineering and mathematics.
It started in Rwanda five years ago, and organizers promoted it to become an important continental event.
This year, 200 contestants participated at the contest, and Hassane Latifa beat five finalists during Transform Africa summit on May 9 in Kigali to win Rwf3 million.
On May 24, Hassane Latifa was received by the head of State, President Issoufou Mahamadou whom she presented her award as a sign of gratitude to her government and organizers.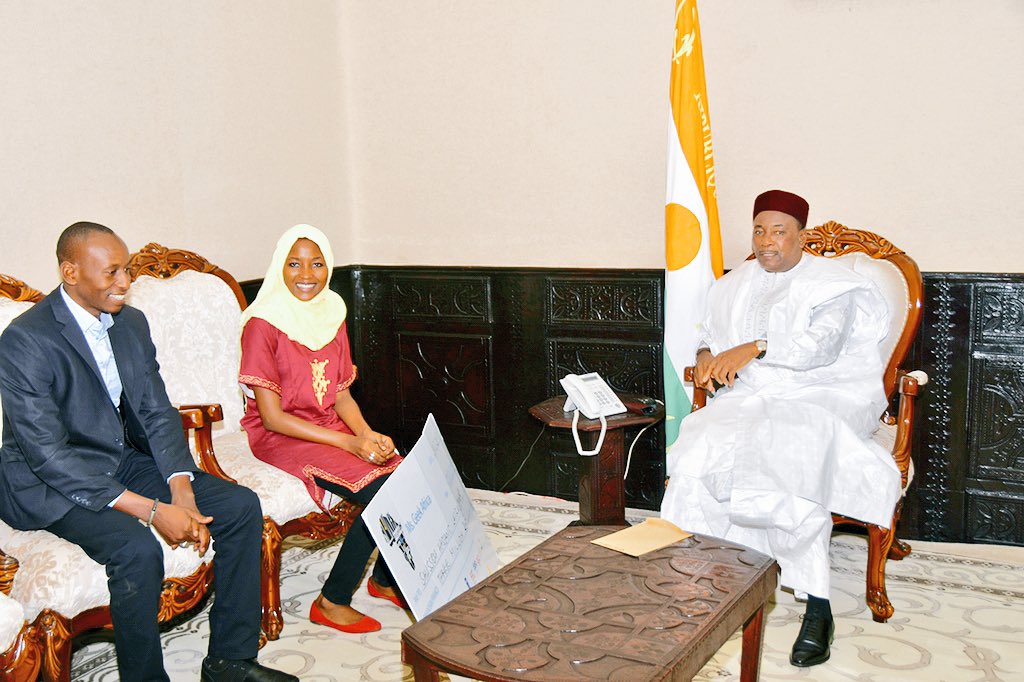 She said she is very proud of the award, which is a sign that her country – Niger, "is very active in the domain of new technology and women, girls are sparing no effort to grab that opportunity."
She called upon all the youth, especially girls, to demystify science courses, much as her government is very supportive.
"When you put your best, with the support of government, all is possible. It's just a matter of daring," she said holding her Rwf3 Million dummy checque.
Latifa pitched a 'First Responder App' giving basic information to community to be able to administer first aid to accident victims before ambulance arrives. There was a standing ovation from the audience as the grand prize was announced.
"Through this App, we can all be fighters and rescuers without necessarily being professionals," she said during the competition in Kigali, adding that in her country, 37% of accidents are road accidents.
This inspired her to bring a tentative solution.
The 5 finalists of Miss Geek 2018 included 3 Rwandans, one Nigerien, and a Senegalese.