President Paul Kagame has said that nothing will stand in front of the Africa's decision to implement reforms that intend to make the African Union an autonomous organization which rely little or not at all on foreign aid.
On Saturday, President Kagame who is the current chairman of the African Union opened the Consultation Meetings on the African Union Institutional Reform Process in Addis-Ababa, Ethiopia.
In July 2016, Kagame was tasked by African Union General Assembly to head reforms of the union with just one key word; to find a formula to make African union self-reliant.
In January of the following year, Kagame and a team of experts he had formed presented their proposal to the General Assembly. It was agreed that every country will contribute a 0.2% levy on its imports to support African union's activities/operations.
"Today's meetings represent a turning point in the process of implementing the Reform and Financing Decisions. As decided at the Summit in January, continuous consultation, communication, and fine-tuning are necessary and beneficial," Kagame said.
The president reminded each and every participant's vital task to advance the reforms.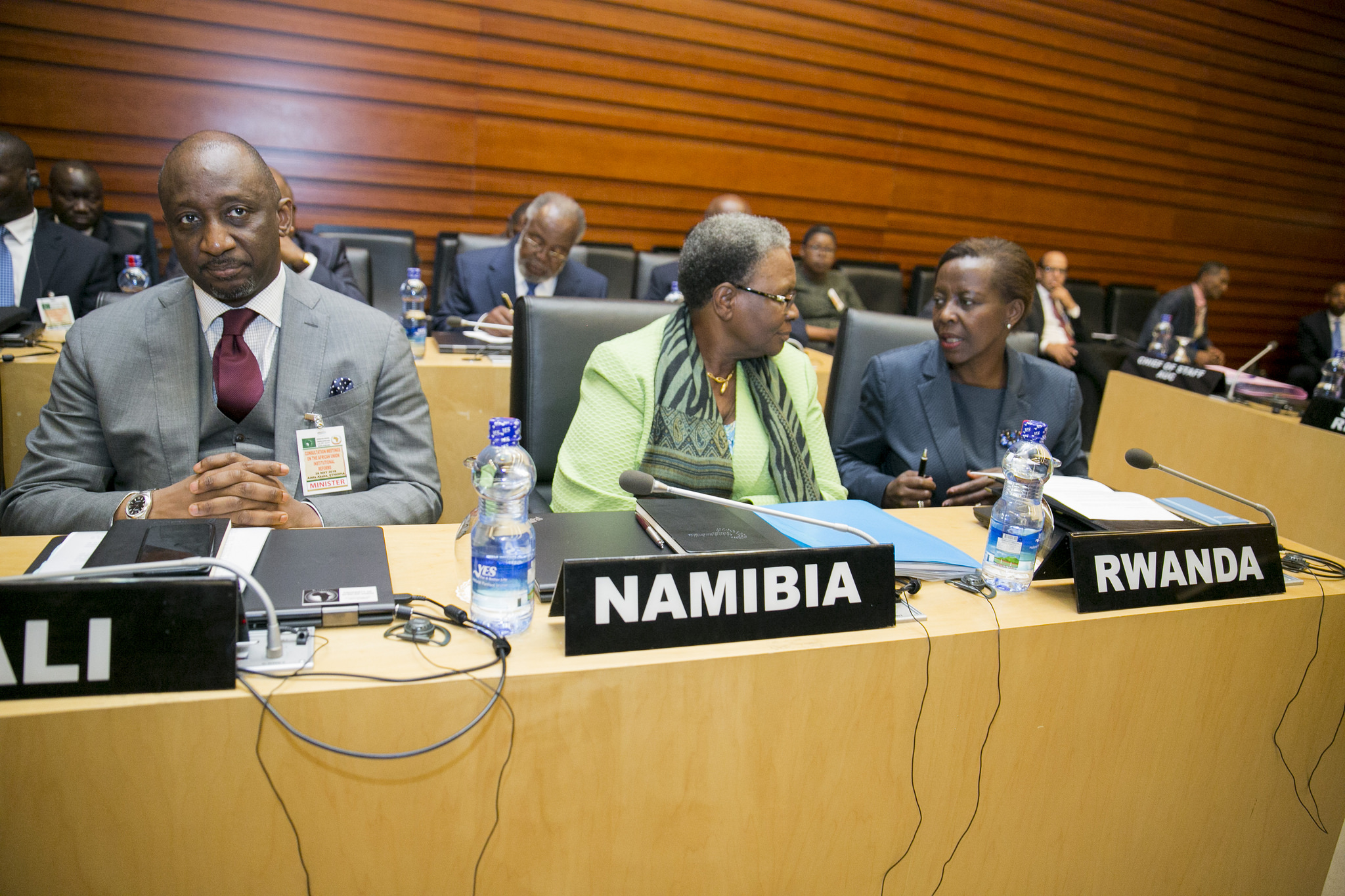 He said that the Group of Fifteen Foreign Ministers is the advisory body that will accompany the Assembly and the Commission in this task.
"So I want to thank you for treating this with importance, as it should be," he said.
"Similarly, the fundamental task of defining the division of labour between the Commission and the Regional Economic Communities must be based on solid analysis and clear consensus."
However, the Africa's resolve to be self-reliant does not go without sabotage.
Last week, Donald Kaberuka, former African Developmetn Bank's President and member of the African union reform committee revealed that the United States of America are opposing the reforms.
"It is 0.2% not 2%…the US government says this is a violation of World Trade Organisation (WTO) rules," said Kaberuka, speaking at the 6th National Security Symposium in Musanze district, northern Rwanda.
He added: "I looked through the text of the WTO rules and its true the clause is there which is called 'Treat everybody equally'……we are still talking to our American friends hope they come to a point where they realize that if there is peace, stability, progress in Africa – it will be a global public good."
On Saturday, Kagame confirmed that nothing will prevent Africans from following the route they have built.
"There are no obstacles that are going to be insurmountable because we have to keep going forward for the future of our continent," Kagame said.
"That is why we thought it useful to invite both groups to spend this day together in deliberation and exchange."
With support and engagement at every level, he said, the ultimate success of the reforms is assured, with all the benefits we know Africa will gain as a result.
For Kagame, the remaining task is to find a formula how the continent can continue moving forward.
Meanwhile, in previous events, President Paul Kagame who arrived in Ethiopia on May 25 toured the famous Hawassa Industrial Park, accompanied with  Prime Minister Dr. Abiy Ahmed.
He also held talks with Prime Minister Dr. Abiy Ahmed.
Rwanda and Ethiopia have developed special bonds. During a state banquet, as participants were expecting to exchange some gifts like a frame of traditional dancers or something else-precious, it came as a surprise when Ethiopian Prime Minister gave president Kagame a gift of a cow with her calf.
Interestingly, Kagame is known for loving cows, which he himself gives to Rwandans who do not own any. He started the program one cow one family program where a citizen get a cow free of charge since ten years ago and so far, an estimated 300,000 households has benefited.