In early April 1994, when mass killing of the Tutsi erupted across the country, former Butare Prefecture remained untouched until April 19 when interim President Theodore Sindikubwabo drove to his birthplace in Gisagara district and gave a key word, "work".
The word was being used in other parts of the country, and it meant: "kill the Tutsi".
When Sindikubwabo gave his incendiary speech warning the "Hutu that are adamant to work", Butare prefecture-Gisagara inclusive turned against the Tutsi and massacred them mercilessly without sparing women and children.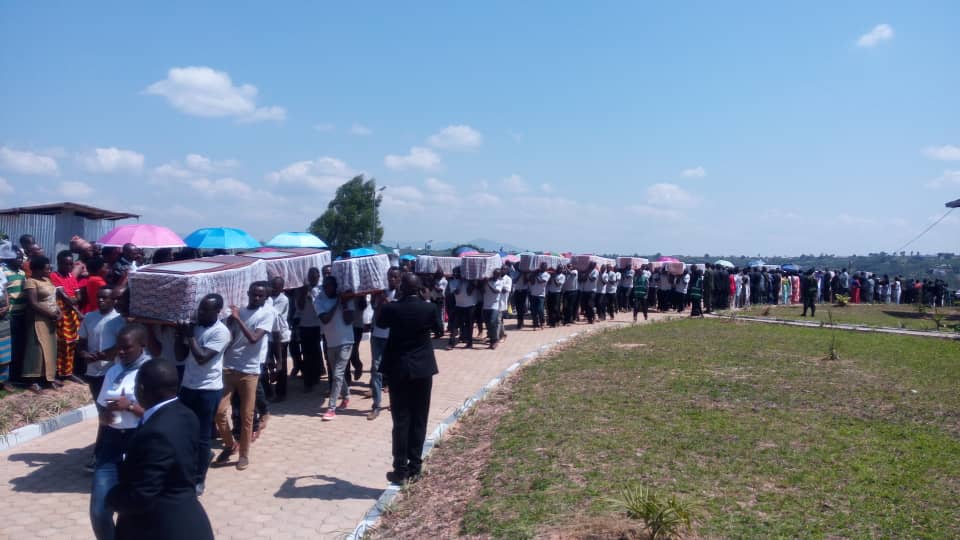 Gisagara district saw thousands of Tutsi massacred.
When the Genocide was halted in July 1994 by the RPF, the government led by the former rebels put together the little resources that were available to bury the victims in dignity, but this was a tough job; over one million Tutsi massacred in three months, finding a decent resting place to all of them, at once.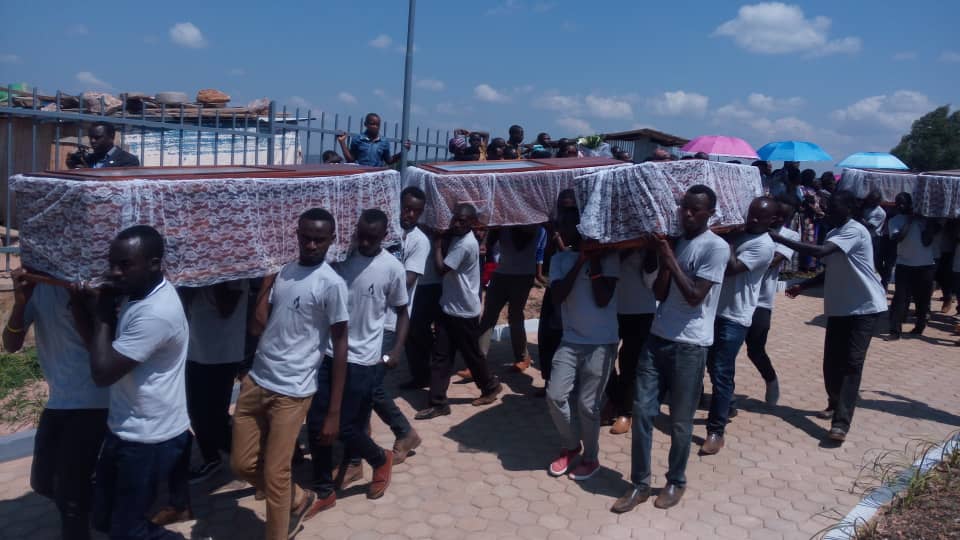 In Gisagara district, more than 50,000 bodies were buried in a temporary Genocide memorial in Kabuye, Ndora sector, at the place where Sindikubwabo made the incendiary speech.
It is one among 9 memorials in the district.
According to Emmanuel Uwiringiyimana – head of Ibuka – an umbrella organization of Genocide survivors at Gisagara, "In 1995, mass graves were established in Kabuye in which the remains were laid to rest. But their conditions had deteriorated recently, which pushed the district to construct a new Genocide memorial site," he said.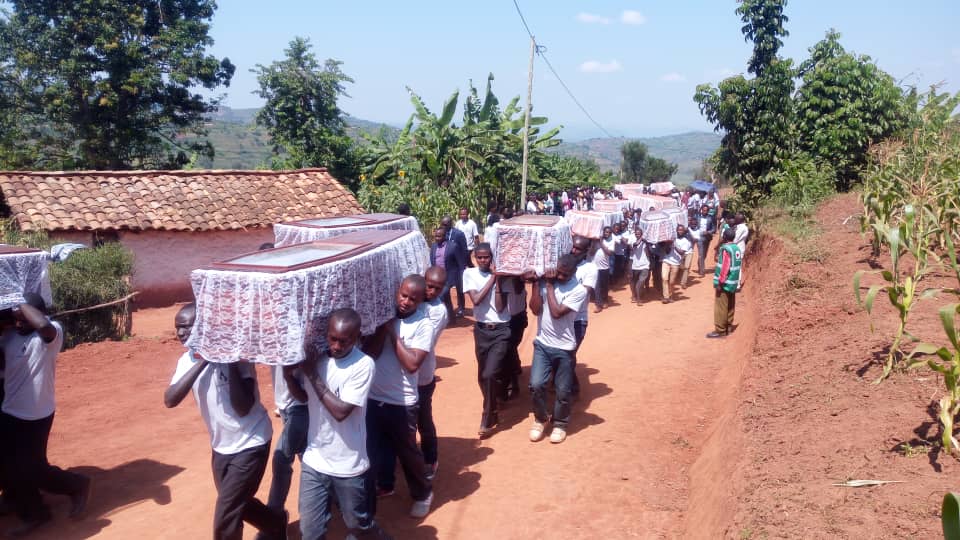 On June 9, residents of Gisagara district, genocide survivors who lost their relatives after an order of Sindikubwabo and several officials converged to Gisagara to relocate the remains in a newly built Genocide memorial.
It is built adjacent to the previous memorial.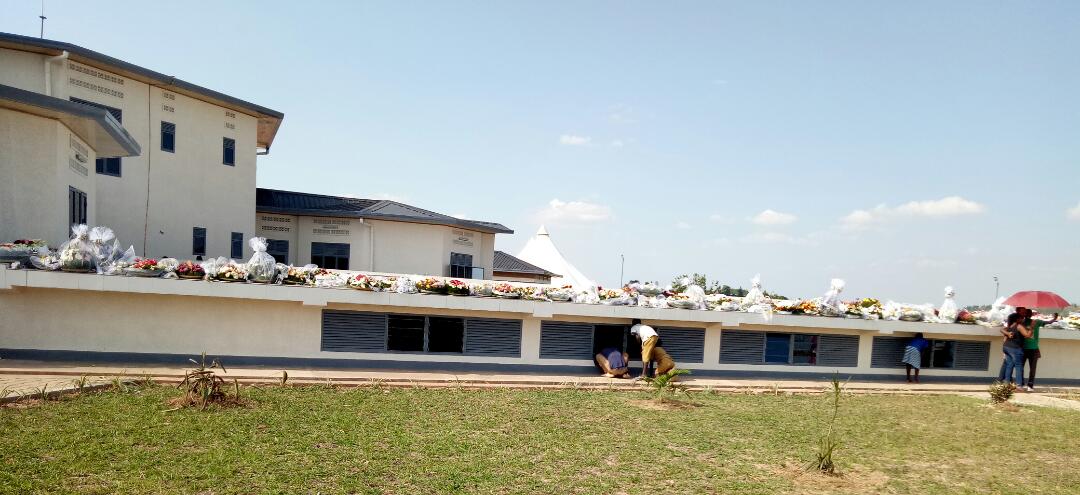 Genocide planners and deniers can tell if in Rwandan history there have been any such funerals, any such pictures, a part from those linked to their plan to exterminate the Tutsi in Rwanda-the 1994 Genocide against Tutsi.